Only half of U.S. pastors are "very satisfied" in their current vocation and two-thirds feel less confident about their ministry calling than they did when they began to pastor a church. 
That's according to a newly released survey by Barna Group, a leading research firm that specializes in evangelical and religion trends. "The number of pastors who feel burnt out, lonely or unwell is growing," the firm fijado in research released on Wednesday.
In 2015, 72% of pastors reported being "very satisfied" with their current job. By last fall, only 52% of pastors had the same response—a decline of 20 points.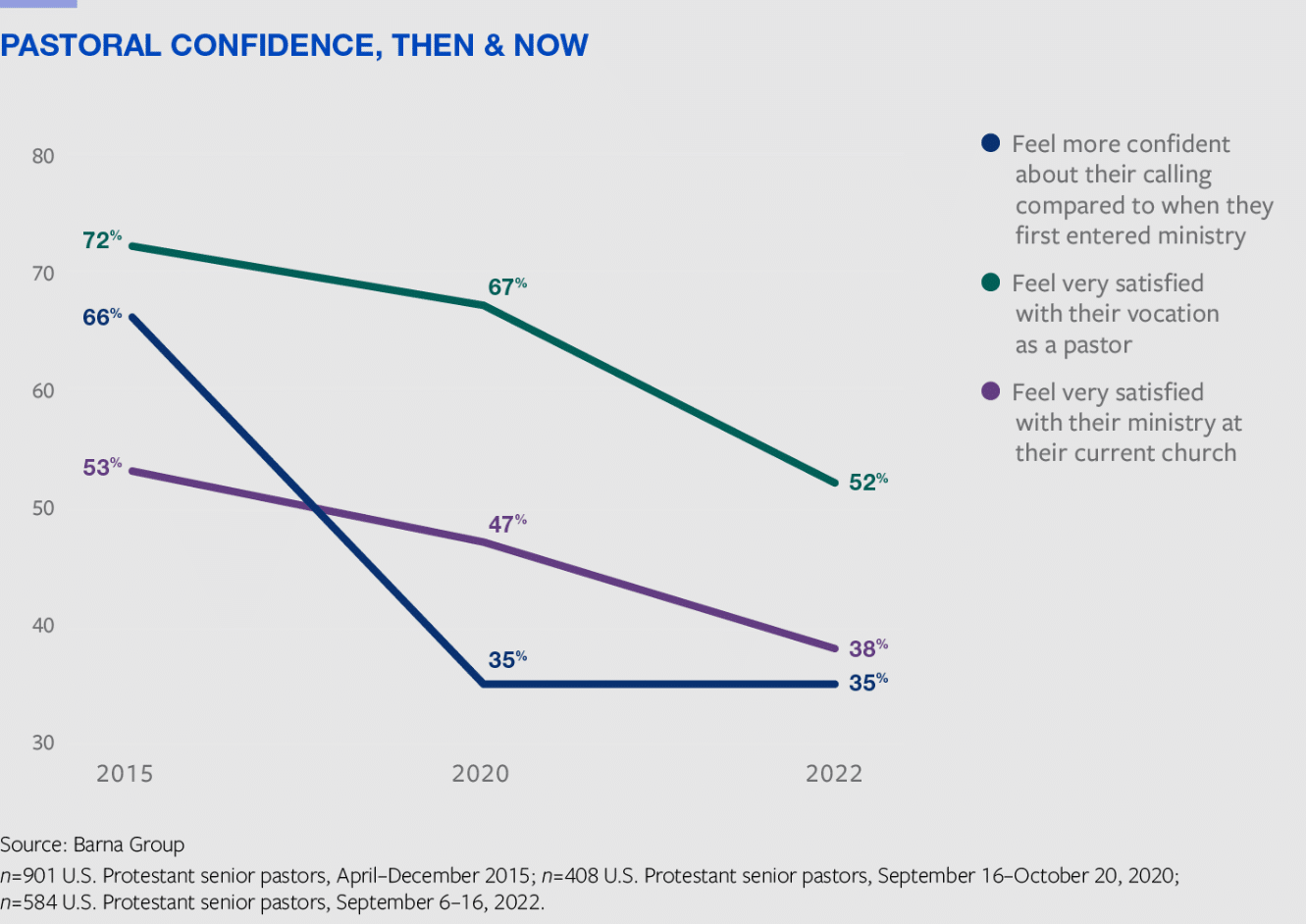 The nationally representative Barna survey of 585 Protestant senior pastors has a margin of error of 3.8%. It was conducted September 6 to 16 of last year, as part of their years-long Resilient Pastor initiative. 
"Being a pastor is difficult currently, and there are reasons to be concerned," said Ron Citlau, senior pastor of Calvary Church in Orland Park, Illinois. "However, this presents an opportunity for pastors to strengthen their relationship with Christ on a more solid foundation than the torrents of crisis facing them."
Give a gift of $30 or more to The Roys Report this month, and you will receive a copy of "Jesus v. Evangelicals: A Biblical Critique of a Wayward Movement" by Constantine Campbell. To donate, haga clic aquí.

The survey found a significant age gap on pastoral job satisfaction. For pastors under age 45, only 35% reported being "very satisfied" in their vocation, whereas 58% of pastors age 45 and older reported being "very satisfied" to Barna.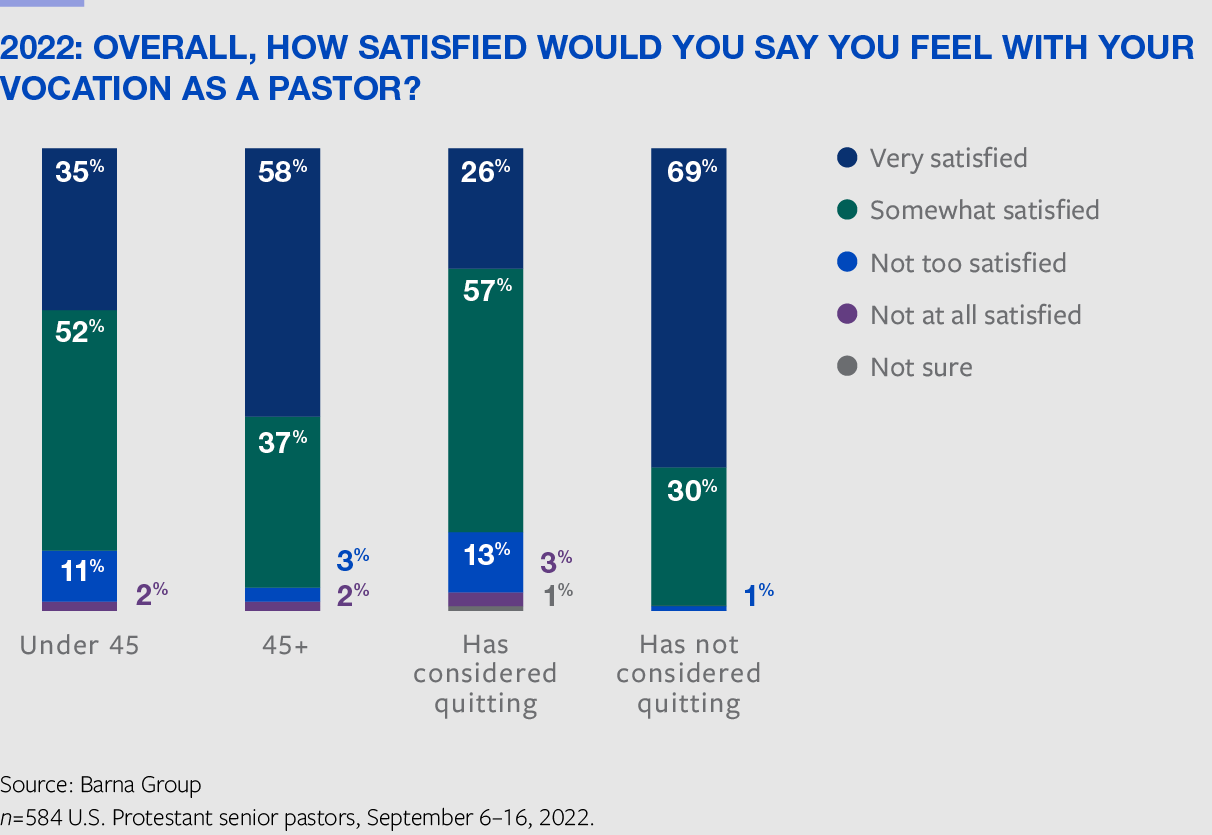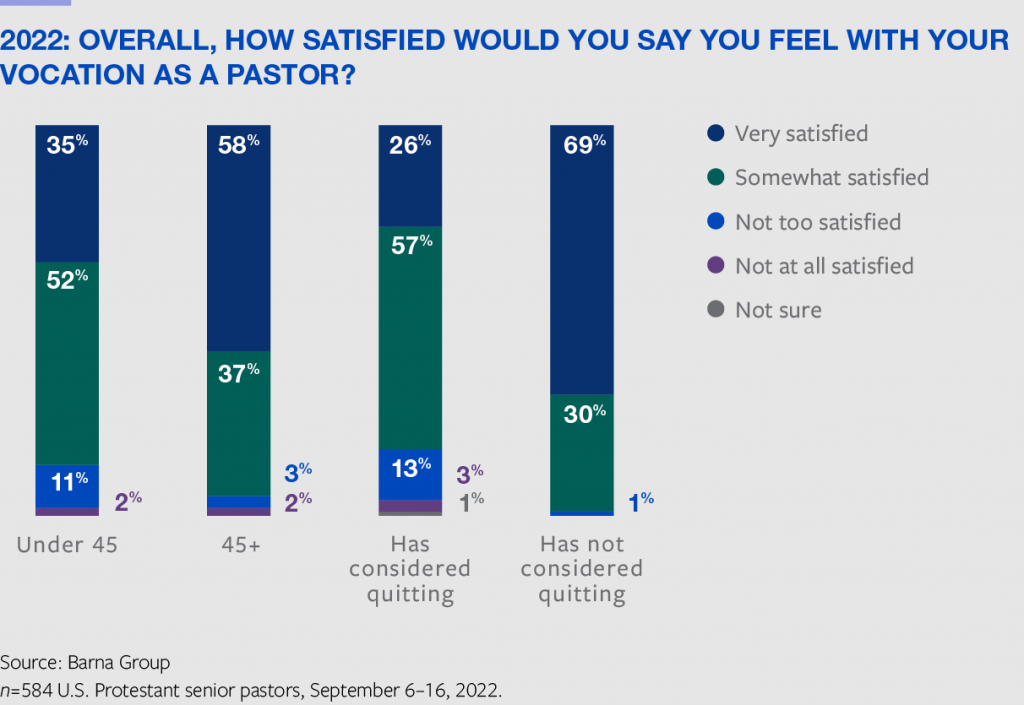 Other measures reflect similar declines. In 2015, two-thirds (66%) of pastors said that they were "more confident" in their calling than when they started ministry. The recent results show that proportion has flipped, with only about one-third (35%) reporting "more confidence." 
Pastors are also increasingly doubting whether they're suited for the job. Those who reported that they have "significantly doubted" their calling as a minister "at any time" rose from 24% in 2015 to 55% in the recent survey. 
Last year, a related Barna survey fijado that 42% of pastors surveyed are considering leaving the ministry—up from 29% a year prior. 
COVID pandemic factors into pastoral challenges
Barna pointed to the COVID-19 pandemic as a major factor in the drastic decrease in pastoral satisfaction and security, which comports with initial findings of an ongoing survey. 
Dr. Scott Thumma of the Instituto de Hartford para la Investigación de la Religión serves as principal investigator for Exploring the Pandemic Impact on Congregations, a multi-year research project. In summer 2021, he and his team surveyed nearly 2,000 clergy members, asking if the previous year had been their hardest year in ministry. 
"Two-thirds (67%) claimed to have thought this at least once or twice, and nearly a third (29%) had this thought fairly or very often," fijado Thumma in an op-ed last year. However, he said that "a third of them actually (reported having) a year harder than 2020." 
Other studies have revealed the pandemic's negative impact on church attendance. A study publicado in January by the American Enterprise Institute utilized data polling 9,425 Americans about their religious identity and worship attendance.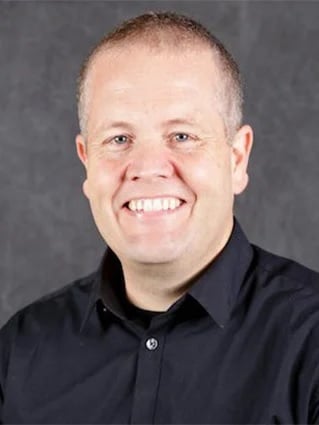 It found that religious attendance has declined since the pandemic. The data indicates that 8% of all Americans haven't returned to the house of worship they previously attended prior to the COVID pandemic—including 13% of young adults ages 18 to 29.
Illinois pastor Citlau told El Informe Roys (TRR) that these challenges provide congregants opportunities to "show intentional love" to often-exhausted lay leaders and ministers.
He suggested supporting them with family therapy when needed, protecting their "emotional well-being from mean people," and "accepting their humanity" when weaknesses are evident.
"I am praying that this crisis will be the ground of pastoral renewal and churches growing in love," he added.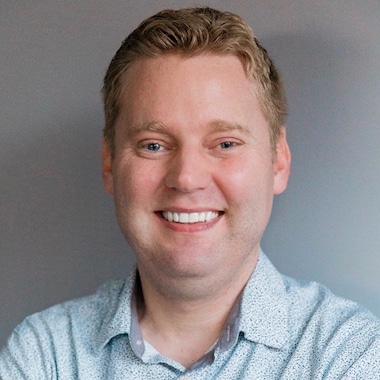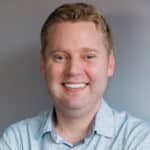 Periodista independiente Josh Shepherd escribe sobre fe, cultura y políticas públicas para varios medios puntos de venta Él y su esposa viven en el área de Washington, DC con sus dos hijos.