Joyce Meyer—once widely regarded a prosperity preacher and one of six televangelists targeted in a 2007 Senate probe—was embraced last weekend by leading evangelicals at Meyer's "Love Life" 40el Anniversary Women's Conference.
Passion Band member and Dove and Grammy award-winning artist Chris Tomlin led worship for the conference. Thousands attended September 22-24 at the Dome at America's Center in downtown St. Louis, Missouri.
"Wonderful night at the 40el anniversary of the Joyce Meyer conference…grateful to be a part of the celebration!" Tomlin posted on Instagram.
More than 4,000 people liked Tomlin's post, but most comments on his post's thread were critical.
"She is a false teacher, this is a reflection on what you believe about the gospel," commented "mississippi_mama."
Give a gift of $30 or more to The Roys Report this month, and you will receive a copy of "Wounded Workers: Recovering from Heartache in the Workplace and the Church" by Kirk Farnsworth. To donate, haga clic aquí.
"Who's next? Singing at (Kenneth) Copeland's conference too? . . ." someone else wrote.
The conference featured another televangelist commonly associated with prosperity theology—joel osteen. As El Informe Roys (TRR) previously published, Osteen owns a home in Houston appraised for tax purposes at almost $12 million and one in California valued more than $7.3 million.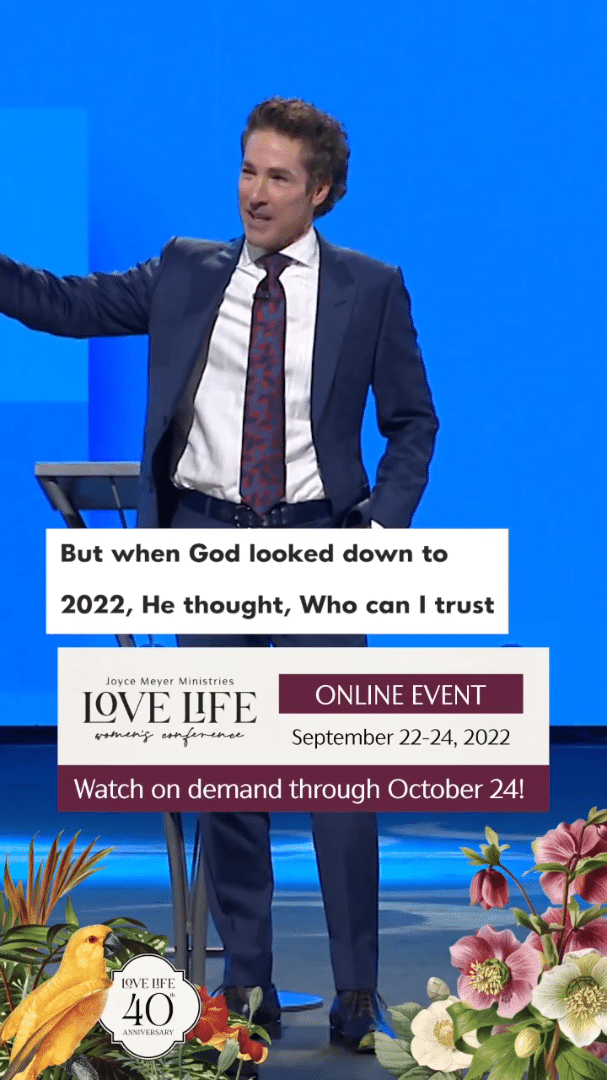 Tauren Wells, a worship leader at Osteen's Lakewood Church and Platinum artist, also sang at Meyer's conference.
Other performers and speakers at the event, like popular author and activist cristina caine, have some ties to prosperity gospel ministries, but are not commonly regarded as prosperity preachers. Like Osteen and Meyer, however, Caine has a television program en Trinity Broadcasting Network (TBN). (Her show is also carried by the Hillsong Channel.)
TBN broadcast Meyer's Love Life conference. According to jet records obtenido por El Informe Roys, the network also flew its private aircraft worth tens of millions of dollars to St. Louis prior to the conference.
Evangelical author Lisa Harper also spoke at Meyer's conference. Harper formerly worked as the director of Focus on the Family's national women's ministry and has advanced degrees from Denver Seminary and Covenant Seminary. She is not considered a proponent of the prosperity gospel but is a regular on TBN's Better Together show.
Two popular Christian Contemporary Music (CCM) artists—Phil Wickham y Brandon Lake—performed at Meyer's conference, as well. Neither artist posted about the conference on social media.
Caine, however, posted several pictures from the event on Instagram.
"I thank God for a spiritual mother and role model who inspires me to run hard afterJesus (sic) until my last breath," Caine wrote in her Instagram post.
Unlike the response to Tomlin's post, the comment thread on Caine's post was largely positive.
Meyer thanked Caine for her friendship in a comment on Instagram. Meyer added that she's looking forward to being with Caine and Shelley Giglio at the upcoming Grove Conference. (The conference was postponed due to Hurricane Ian.)
Giglio is co-founder of the Passion Movement and the wife of Louie Giglio, pastor of Passion City Church in Atlanta Georgia. Shelley Giglio is hosting The Grove Conference, which according to a video at the conference website is not announcing speakers. However, Giglio promises in the video that those speaking at The Grove are a "trusted group of women who are Bible-believing, trusting women."
Meyer's prosperous theology & lifestyle
Meyer has long been considered a proponent of the "prosperity gospel," which teaches God will bless people financially when they give to Christian ministries. (TRR reached out to Joyce Meyer Ministries for comment for this story, but the ministry did not respond.)
However, in 2015, Meyer's ministry clarified that these blessings from God are not always financial, but can also "apply to the spiritual, emotional, physical and financial areas of life," El mensaje cristiano reported. "A 'prosperity gospel' that solely equates blessing with financial gain is out of balance and could damage a person's walk with God," Meyer's ministry stated.
Meyer herself lived such a prosperous life that in 2007, she became one of six televangelists to be investigated by the Senate Finance Committee, headed by Senator Chuck Grassley.
The investigation resulted in no sanctions against Meyer or any of the other televangelists suspected of abusing their nonprofit status, including Benny Hinn y Creflo Dollar. However, as MinistryWatch President Warren Cole Smith explained in a podcast with TRR, Grassley likely ended the investigation for political reasons.
Prior to Grassley's investigation, the St. Louis-Post Dispatch had reported that Meyer's ministry owns a $10 million Gulfstream IV aircraft, which the ministry is still using. The Dispatch also reported that Joyce Meyer Ministries owned five homes for Joyce Meyer and her family members worth nearly $4 million.
Two of those homes were sold in 2005 for a total of $2.55 million, according to Religion News Blog.
Meyer's current salary is unknown. However, the Dispatch reported that for 2002 and 2003, Meyer's board approved $900,000 in compensation for Joyce Meyer and up to $450,000 for her husband. However, a later apology published by the outlet noted that the board minutes did not disclose the salaries Joyce Myer and her husband actually received.
After these revelations, Meyer announced she would take a reduced salary of $250,000 from her ministry in 2004. Plus, instead of donating her book royalties back to her ministry, the ministry said Meyer would retain the royalties on books sold outside her ministry at various retail outlets. According to Christianity Today, the royalties were more than double what Meyer and her husband had been paid by the ministry in salary.
In 2009, Joyce Meyer Ministries joined the Evangelical Council for Financial Accountability (ECFA) and now publishes an reporte anual.
However, the ECFA does not require that member ministries report the salaries of their top executives—a requirement imposed on all secular nonprofits by the IRS. And, as TRR has previously reported, ministries accredited by ECFA have faced bankruptcy or been embroiled in potentially fraudulent activities, raising questions about whether ECFA accreditation is simply a rubber stamp.
Joyce Meyer Ministries maintains a 10-person board, which includes four members of Meyer's family. The ECFA encourages its member organizations to have board members who are independent—not related to staff of the organization or other board members, or employed by the organization.  However, ECFA requires merely that a majority of the board members are independent.
This article has been updated with a revised link for flight records.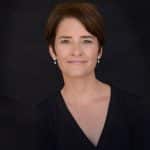 Julie Roys es una reportera de investigación veterana y fundadora de The Roys Report. Antes de eso, presentó un programa nacional de entrevistas en Moody Radio Network, llamado Up for Debate. También ha trabajado como reportera de televisión para una filial de CBS, redactora de noticias para WGN-TV y Fox News Chicago, y ha publicado artículos en numerosas publicaciones periódicas.