Scot Leonard, a church worship leader, is a fan of someone who refused to stay in the grave — but maybe not the person you're thinking of.
A lifetime "Star Wars" enthusiast, Leonard often cosplays in Mandalorian armor as Boba Fett, a legendary character in the multipart space saga who was resurrected.
"He spent three days in the Sarlacc pit and then rose again," said Leonard, breaking into laughter.
Leonard spends his Sundays singing praise to Jesus, also known for his resurrection, but when the church he was leading worship at closed in 2020, Leonard found himself with time on his hands. He decided to combine his two loaves and became the host of Rogue Worship Leader, a meme generator that parodies the life of worship leaders using "Star War" themes.
"It was just a way to blow off steam," Leonard said.
Give a gift of $30 or more to The Roys Report this month, and you will receive a copy of "Wounded Workers: Recovering from Heartache in the Workplace and the Church" by Kirk Farnsworth. To donate, haga clic aquí.
It turned out that many of his fellow worship leaders also shared his love of "Star Wars." His Instagram account, inspired by a "Star Wars"-themed game called Rogue Leader, eventually attracted more than 80,000 followers. That success, he worried, might get him in trouble with Disney, which owns the "Stars Wars" brand.
Instead, it landed him in conflict with some of his fellow Christians.
In early March, Leonard discovered his Facebook account was one of at least six that were shut down, from parody accounts to social networks of church musicians, for using the term "worship leader." The term, commonly describing a musician who leads contemporary worship bands at churches, has been trademarked for years by a company called Authentic Media, which runs a magazine called Worship Leader. Lately the company has begun aggressively enforcing its trademark.
The initial complaint that led to Rogue Worship Leader's account being shut down appears to be linked to a prior dispute that the magazine had with another group, known as Worship Leader Probs.
en un now-deleted post, Authentic Media's owners claimed they'd spent "hundreds of thousands of dollars" to buy the magazine. "We have 'invested' in our trademarks and so we are compelled to continue to defend all of them and ensure that our investments are protected," they wrote.
Joshua Swanson, editor-in-chief of the magazine and a partner of Authentic Media, told media e in an interview the deleted post predated the current conflict and was meant to explain the magazine's past trademark defenses.
He said the company reported seven social media accounts to Facebook, including Rogue Worship Leader and Worship Leader Probs. All but Worship Leader Probs have been reactivated.
Swanson said his company should not have reported the other accounts.  
"That was our mistake," he said. "We regret that and wished that had not happened."
Swanson said that Worship Leaders exists to serve churches and is not a profit-driven publication. It exists, he said, to help worship leaders and hope to rebuild their ability to do that.
"This past year has been about getting re-established," he said. "Worship Leader is still here and is still serving the church."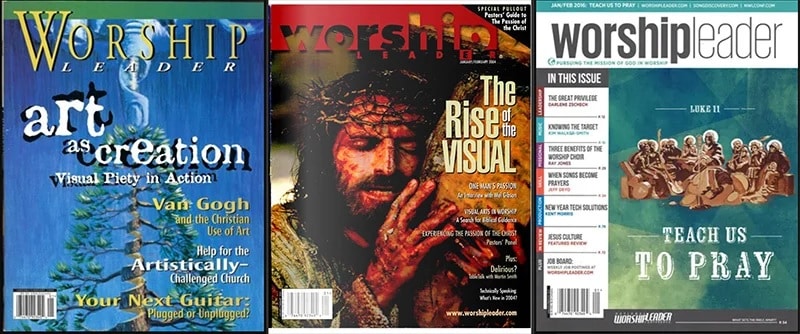 After initial publication of this article, Worship Leader responded with a lengthy statement. "We are sincerely sorry that any of our actions around this situation created confusion, disappointment, and disunity," it reads in part. "We contacted Facebook with concern about a single account that had created brand confusion for our ministry. Other affected accounts were restored within days of our knowledge of their removal."
This trademark feud has led to confusion and debate over the term "worship leader" and who really owns it. It also could backfire, alienating the magazine from the very people it wants to reach.
The move also comes at a tricky time for Worship Leader magazine. At the height of its popularity in the 1990s, the magazine ran national conferences and played a key role in helping worship leaders find new songs. But today megachurches such as Hillsong and Bethel dominate the market for new songs, said Adam Perez, assistant professor of worship studies at Belmont University in Nashville, Tennessee, and social media has made it easier for worship leaders to connect with each other without a gatekeeper.
That's left Worship Leader struggling for relevance, especially since the death of its co-founder, Chuck Fromm, in 2020. (A nephew of Calvary Chapel pastor Chuck Smith — himself the focus of the recent film "Jesus Revolution" — Fromm ran an early Christian record label called Maranatha! Music, which helped make contemporary music commonplace in churches.)
"All they have left is the name," said Perez. "And maybe a mailing list."
Complicating matters, U.S. law requires trademark holders to vigorously defend those trademarks or risk losing them.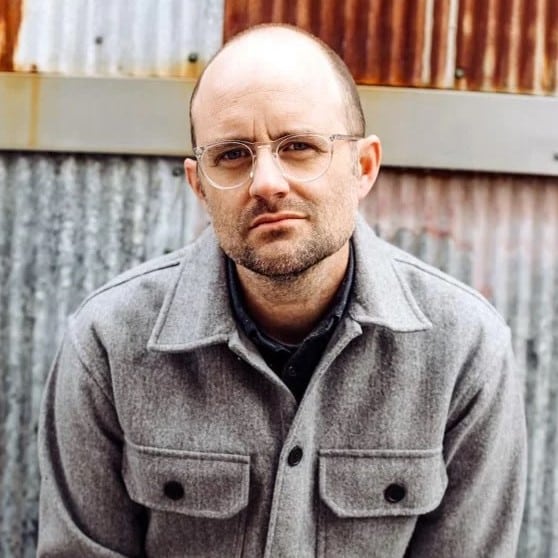 Longtime worship leader Ben Shafer said he had no idea the term "worship leader" was trademarked until a few weeks ago when one of his Facebook accounts disappeared.
"It was just gone," said Shafer.
Shafer helps organize the Worship Leader Network, which has chapters in Nebraska and Colorado and used social media to help connect members. The Facebook page that disappeared had about 500 followers, he said, and its removal caused him to panic.
He went onto a private forum for group members and urged them to sign up for an email list on the group's webpage to keep in touch. Shafer said that the group mainly helps worship leaders get together for meals and brainstorming.
"No one is making money off of this," he said.
The Facebook page has been restored, but Shafer said he's moving away from social media to using an old-school email list. The whole thing has been disappointing, he said.
"The last thing our worship leaders need is for someone in the body of Christ to pull the rug out from under them," said Shafer.
A social media battle with worship leaders may also be the last thing Worship Leader needs as it reasserts its brand.
On March 17, some people linked to the ostensibly rogue social accounts started a Change.org petición calling on Authentic Media to cancel or amend its trademark on the term "worship leader." Less than a week later, more than 9,570 people have signed it.
Michael Bailey, a worship leader from Michigan, said he found the whole feud over trademark perplexing. He's a fan of Rogue Worship Leader, which he said humorously captures the typical foibles of being a worship leader in a way that Worship Leader never did.
"You get the music together and you try to set the atmosphere," he said. "Then you get a rogue soloist or something goes off and kills the vibe."
Bailey said that he hadn't thought of Worship Leader magazine in years. "If I want to know what Hillsong or Elevation — or even local churches here in town — are doing, all I need to do is hop online," he said. "Twenty-five years ago, that was not the case."
Due to the recent dust-up, Leonard applied for a trademark of his own to cover entertainment services, "the provision of continuing video clips, images, memes featuring comedy, commentary delivered by the internet," according to the US Patent and Trademark Office. That differs from the Worship Leader trademark, which is focused on publishing, resources for worship leaders and music distribution.
He hopes to continue sharing his videos about worship leaders — and his love of "Star Wars." That includes his appreciation of "Return of the Jedi," his favorite of the films.
"That's probably the most controversial opinion I have," he said.
This article has been updated to include a declaración from Worship Leader Magazine, received after initial publication. Josh Shepherd contribuyó a este informe.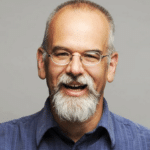 Bob Smietana es reportero nacional de Religion News Service.