Home to 110 parks and recreation facilities, Springfield, Missouri, still has areas designated as "play deserts" — locations in the city without parks or public playgrounds nearby. Northeast Springfield has been identified as such an area, and a local Assemblies of God church is determined to help.
The Springfield/Greene County Health Department, to diminish the effects of these "play deserts," developed a plan to ask private organizations for help. The department approached Alan J. Beauchamp, lead pastor of Praise Assembly, in 2018 with the idea of utilizing the church's unused 40 acres for a park. This started a conversation about how the church would use the property the Lord had provided.
"Our children don't have easy access to playgrounds or basketball courts, and there's no place for adults to walk and exercise," says Beauchamp. "Our corner of Springfield doesn't have a central gathering place, and Praise Assembly decided to do something about it."
Beauchamp, 41, a member of Praise Assembly since 2000, served in various leadership positions at the church before assuming the pastorate in 2014. He and his wife, Liz, met and married at Praise, which she attended while growing up. Like the church they lead, the Beauchamps believe in the importance of community involvement.
"What we do with our field matters, because what we treasure matters," says Beauchamp, recalling Jesus' parable of the treasure in a field in Matthew 13:44. "We are planting our treasure in northeast Springfield because we want to impact this community more."
Give a gift of $30 or more to The Roys Report this month, and you will receive a copy of "I Didn't Survive: Emerging Whole After Deception, Persecution, and Hidden Abuse" by Naghmeh Abedini Panahi. To donate, haga clic aquí.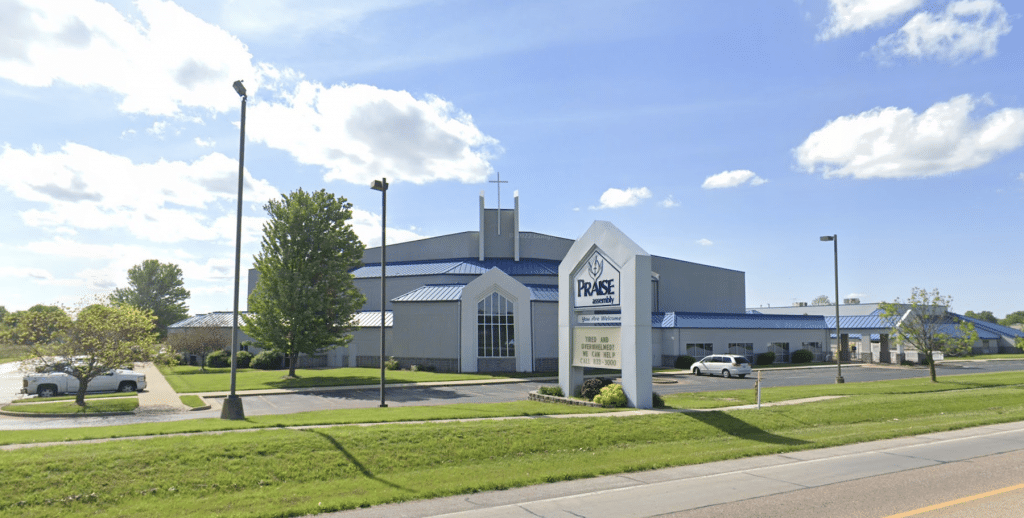 Groundbreaking for the site, named Northeast Community Park, took place in February. The five phases of the park's development are expected to be completed by July 2027 — without the church taking on debt — at an expenditure of around $1.5 million. Over 70 volunteers will be needed for related tasks to maintain the park and interface with the community.
Open from sunrise to sunset, the finished park will include a pavilion; 5-foot-wide walking trail; playground; pickleball, basketball, and sand volleyball courts; community garden; restrooms; and soccer and softball fields. Phase 1 of the project, the pavilion and walking trail, will be completed this June.
Hillcrest High School student Emma A. Holdway knows from personal experience the importance of park accessibility. Her 7-year-old brother, Tanner, has a rare condition that makes playing on regular playground equipment difficult. With over 5,000 disabled people in the Springfield area and only two disability-accessible parks — both far away — she created T's Disability Acceptance to raise funds for a disability-inclusive playground for northeast Springfield. She already has organized events, including a now-annual 5-kilometer run, to raise thousands of dollars.
When Holdway heard about the Praise park project, she approached the church team to advocate for a disability-inclusive playground and offered her help.
"When I contacted Praise, they were overjoyed that I wanted to do this," says Holdway, 17. "They didn't question my commitment or my work ethic because of my age. They've given me endless support and I'm beyond grateful for our partnership."
To provide stable trails for wheelchairs and those with physical limitations, organizers opted to immediately upgrade the initial planned packed gravel walking trail to concrete at the beginning. This, along with upgrading to accessible playground equipment, added significant expenses to the project.
Planning team member and City of Springfield retiree Vince K. Crunk has grant research experience. At Beauchamp's request, he began to investigate possibilities for grants that would help defray the additional expense. The team is thankful for the first grant approval allowing upgrading of the phase 1 walking trails.
"El Missouri Department of Conservation has been very helpful," says Crunk, 70. "Their grant — a 50-50 match — will allow us to make the walking paths concrete instead of gravel."
Joe M. Sardo, park construction coordinator, is enthused about a well-managed, productive community garden that is to be included. Sardo is busy developing contacts and relationships with Ozarks Food Harvest and other organizations that can help with planning and resources. The garden will have individual garden spaces available and provide a place for volunteers with gardening skills to mentor those who want to learn.
Sardo, 62, is also directing the landscaping of the property. He connected with The Watershed Committee funded by City Utilities, which is lending support for wildlife planting, native planting, and water efficiency.
Este artículo fue publicado originalmente por Noticias AG.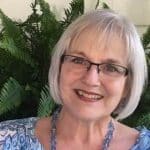 Guyla Armstrong, a freelance writer based in Springfield, Missouri, worked on staff at Assemblies of God World Missions for a decade.