Subscribe on iTunes Sign Up for the Book Giveaway
Sex. Our culture is saturated with it, but the church rarely addresses it. Dr. Juli Slattery wants to change that. She's co-founder of Authentic Intimacy, a ministry aiming to reclaim God's design for human sexuality — and a guest on the newest edition of Seeking Truth with Julie Roys. In this episode, Julie explores:
How can sex abuse victims find healing?
Does a wife has a sexual duty to a husband?
What's the spiritual purpose of human sexuality?
What hope is there for women who are post-abortive?
Book Giveaway
Win a copy of Juli Slattery and Linda Dillow's latest book "Surprised By the Healer." The book introduces "nine courageous women who have agreed to tell their stories, to share how they moved from hopelessness and brokenness to hope and healing. Whether from sexual abuse, betrayal in marriage, or other harrowing experiences, the Healer invited them on a unique journey of redemption in the midst of deep pain. He is inviting you, too." No purchase necessary to enter. The contest ends on September 12, 2016. Winners will be notified by email.
Dr. Juli Slattery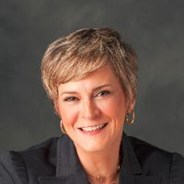 Dr. Juli Slattery is a widely known clinical psychologist, author, speaker and broadcast media professional. Her commitment to biblical principles, relatable style and quick wit have made her a highly sought after speaker to women's groups. Juli is the co-founder of Authentic Intimacy, host of Java with Julie on the Moody Radio Network, and author of "Finding the Hero in Your Husband," "No More Headaches" and "Guilt Free Motherhood." She and her husband, Mike, have been married since 1994 and have three children.