This week, an alliance of Christian media ministries announced the launch of an extensive $100-million-dollar national ad campaign to share inspirational messages about Jesus Christ with "skeptics and seekers." 
The "He Gets Us" campaign features stark ads with messages such as "Jesus was homeless," "Jesus suffered anxiety," and "Jesus was in broken relationships." They direct people to a website where they're then connected to national ministries and local congregations. The campaign has been crafted by faith-based marketing agency Haven located near Grand Rapids, Michigan. And a church resource group, Gloo, is handling the website where respondents are directed.
The campaign is backed by a group of undisclosed wealthy Christians, who are funding the initiative through Kansas-based nonprofit group Servant Foundation, also known as The Signatry. Their financial model relies on donor-advised funds, which have come under scrutiny in recent years. 
Many prominent evangelical ministries and media firms are listed as "He Gets Us" campaign partners including the Luis Palau Association, popular Bible app YouVersion (an initiative of Life Church in Edmond, Oklahoma), the Billy Graham Center at Wheaton College, Christianity Today, Outreach Media Group, and Relevant Magazine. 
The campaign states it is "not affiliated with any church or denomination"; congregations who sign up as partners do not need to affirm any specific statement of faith. 
Give a gift of $30 or more to The Roys Report this month, and you will receive a copy of "Wounded Workers: Recovering from Heartache in the Workplace and the Church" by Kirk Farnsworth. To donate, click here.
In a statement to The Roys Report, chief strategist for the campaign, Jason Vanderground, said the roll-out this week was designed to coincide with major sporting events. 
"We launched the 'He Gets Us' campaign nationally to connect with audiences during a big sports season like the one we're in now with the NBA, NHL, and the March Madness Basketball Tournament," said Vandergound, who is president of Haven. 
Their PR firm did not answer specific inquiries related to the campaign's anonymous funding.
Seeking to change popular perceptions of Jesus
The team behind "He Gets Us" began their work last year with six months of market research,  similar to other nine-figure marketing campaigns for top consumer brands.
Starting in April 2021, a representative sample of 5,000 U.S. adults answered an online survey designed by Haven, followed by additional quantitative polling and interview-style qualitative research.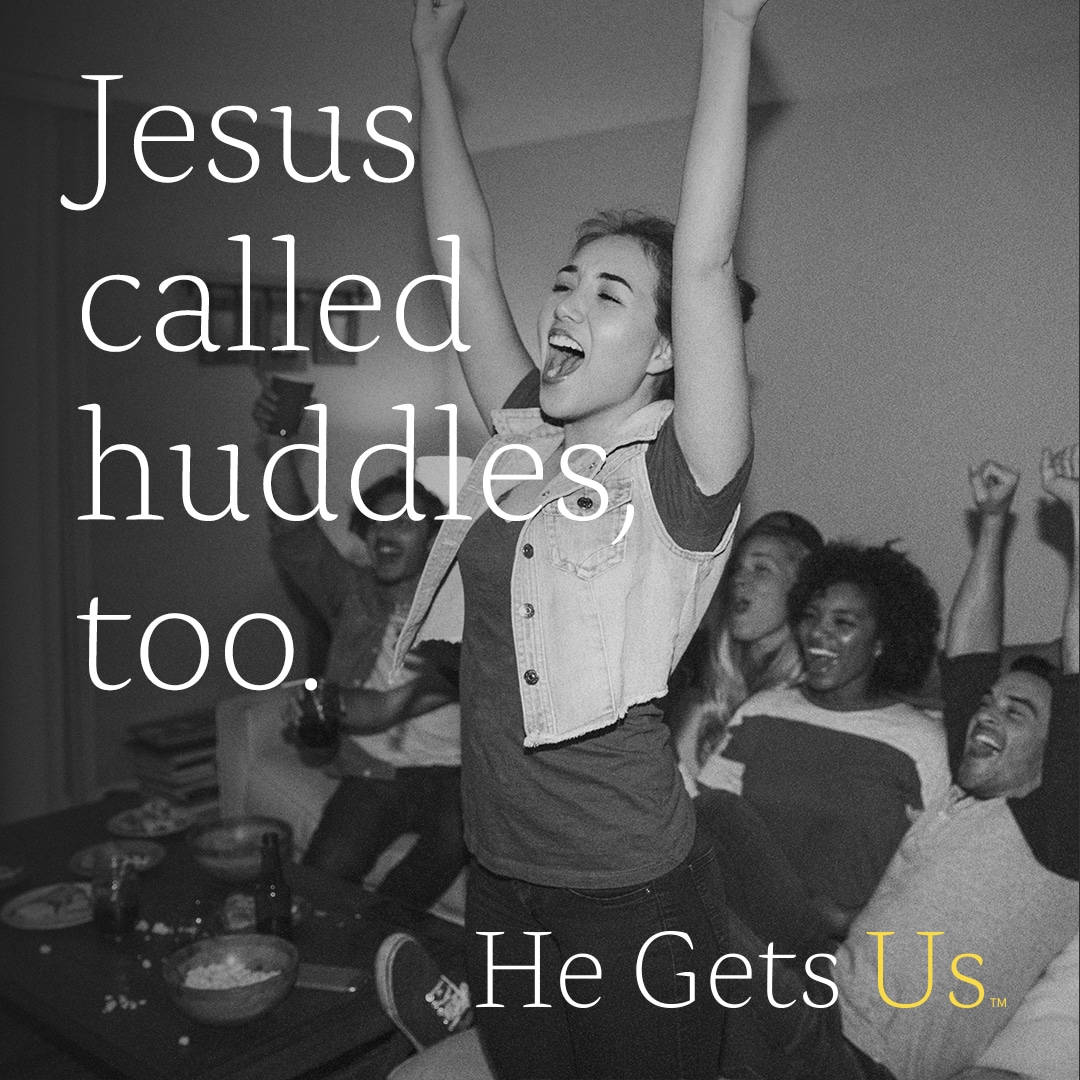 Their partners website sums up key findings, stating: "Jesus is becoming less known and less relevant to the majority of Americans—especially the under-40s." 
Skeptics of Christianity represent one-fourth of the U.S. population, according to the research. Half of them, "especially those with children," are open to learning about Jesus, if obstacles can be overcome, Haven states. The biggest obstacle: Jesus' message has been distorted as "hate-filled." 
Based on these insights, Haven's goals became to "communicate that Jesus is for everyone and is a worthy example to live by"—and that his teachings are "positive for society as a whole."
Campaign creative, which utilizes candid black-and-white photography contrasted with yellow text, emphasizes Jesus as approachable, seeking peace, compassionate, and loving to all.
In November, Haven began a two-month preview launch in ten cities which generated 31 million YouTube views for about a dozen video ads. According to Christianity Today, those ad views led more than 17,000 people to engage further.
One ad that garnered over five million views, "Jesus Was Born To A Teen Mom," surprisingly centered around the Virgin Birth—despite the team's research noting beliefs in supernatural events are a significant hang-up for skeptics.
The ad generated hundreds of negative comments online. A response from user Jenny Williams was indicative: "(It) shows how horrible this ad is when both sides of the abortion aisle are hating on it."
Other viewers defended how the video reinterprets the Nativity. "I don't understand the anger against this simple half-minute commercial," wrote user Joe Coupon. "The Holy Family lived through very difficult times. They would recognize our suffering too and be empathetic."
In a CT article announcing the campaign roll-out, Haven founder and chief creative officer Bill McKendry responded to criticism. "The church needs to understand that this campaign isn't for them, it's for Jesus," he said. "It's to reach an audience we're not currently reaching."
Campaign roll-out ramps up
The "He Gets Us" website provides four ways for site visitors to engage deeper: a seven-day Gospel-focused devotional hosted at YouVersion, text message for "prayer or positive vibes," an online chat feature, and a contact form to "connect with someone local."
Church-targeted tech developer Gloo manages sending those contacts to various local churches. They emphasize inviting skeptics to attend the Alpha Course, an introduction to Christian faith used worldwide in Protestant and some Catholic churches.
A campaign rep noted that approximately 775 churches have signed up online as partners.
To complement their millennial-focused YouTube and online ads, the campaign will reportedly encompass radio, TV, and outdoor ads.
Leaders contend their indirect approach of relatable storytelling reaches people where they are, answering objections so skeptics will consider Christian faith.
"Ultimately, the goal is inspiration, not recruitment or conversion," said Vanderground.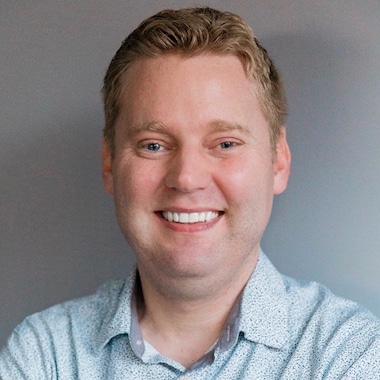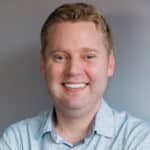 Freelance journalist Josh Shepherd writes on faith, culture, and public policy for several media outlets. He and his wife live in the Washington, D.C. area with their two children.