2015 was quite a year. Millions of people visited my blog, thousands more tuned in to Up for Debate, and I launched "Seeking Truth," a new podcast. Followers on Facebook and Twitter helped expand the conversation and added new dimensions to our efforts to discern issues related to faith and culture from a biblical perspective. Here are some highlights from 2015. Please share yours in the comments below.
Abortion Survivor Article Reaches 3 Million Readers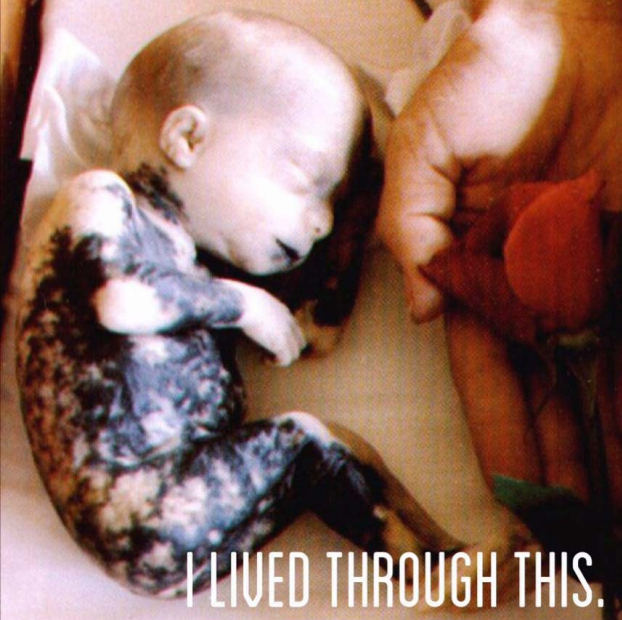 Abortion survivor Gianna Jessen stood before Congress Sept. 9 and asked a bold, simple question: "If abortion is about women's rights, then what were mine?" I posted Jessen's testimony to the House Judiciary Committee on my blog, and it took off. Millions of Christians around the world read her remarkable story of surviving a saline abortion when her biological mother was seven and a half months pregnant. The method of abortion burns the baby inside out, but miraculously Jessen survived. And now, along with other abortion survivors, Jessen is making sure the world knows that the abortion industry isn't eliminating "blobs of tissue"; it is killing human beings.
Debate: Are Muslims or Christians Right About God?
In April I had the honor of moderating a debate on the campus of Wayne State University between Dr. Nabeel Qureshi, a Muslim convert to Christinity and evangelist with Ravi Zacharias International Ministries, and Dr. Shabir Ally, a Muslim apologist.  While Ally argued for Islam's proclamation of the "oneness" of God, Qureshi explained the triune nature of God to an audience of both Muslims and Christians.
More than 350,000 people watched the video of that debate and I trust God used it to bring truth and clarity to many spiritual seekers. I greatly respect Qureshi's willingness to debate people of other faiths and I came away from the event with a better understanding of Muslims and our call to love them. Also, prior to the debate, Qureshi came on my radio show to share his testimony and perspective on how to reach Muslims. This was the most downloaded episode of Up for Debate all year. 
Somewhat surprisingly, the issue of whether Muslims and Christians worship the same God became an issue within the Christian community when a Wheaton College professor asserted that they do and was placed on administrative leave. Again, I interviewed Qureshi to gain a better understanding of the issue, which was the first episode of my podcast, Seeking Truth.
Undercover Videos Expose Planned Parenthood
I pray that 2015 will be remembered as the beginning of the end of Planned Parenthood. Starting in July, the Center for Medical Progress released video after video (12 in all) exposing the abortion company's atrocious practice of illegally selling the body parts of aborted babies for profit. The videos show Planned Parenthood executives and others negotiating pricing to get the most money and even suggest that babies are sometimes born alive and then killed to harvest their organs. 
Christians Use Social Media to Fight Against Planned Parenthood
At first, the mainstream media ignored the videos exposing Planned Parenthood. But Christians took to social media to make sure the story was heard. It wasn't long before the media was forced to cover it. State and congressional investigations soon followed, and Christians were able to begin a push to de-fund Planned Parenthood. Of course, the fight isn't over yet and there is still much to do, but now Christians know they have a new tool in their arsenal—social media.
"Your Husband's Infidelity is Not Your Fault" 
I normally ignore the drama of reality TV stars. But, when both Khloe Kardashian and Anna Dugger — in some ways polar opposites of each other — were both blamed for their husband's infidelity, I had to speak up. Writing for Christianity Today's Her.meneutics blog, I shared the truth that adultery comes from a greedy heart, not an insufficient wife. It is a message I think more women need to hear, and apparently you do too. Thousands of you shared the article on social media, and it made the list of Her.meneutic's top 10 posts of the year
Why No School Has to Allow Boys in Girls Locker Rooms
Common sense was playing defense in 2015. In one example in the politically-correct assault on reason, the U.S. Department of Education ruled that a suburban Chicago high school had to allow boys into girls locker rooms. I discussed the issue with the legal counsel at the Alliance Defending Freedom and found out that the law is actually on the side of those who support gender-specific locker rooms. I shared information on how schools and communities can approach transgender legal challenges in a popular blog post that was also published in the Christian Post.
Can You Lose Your Salvation? Calvinism vs. Arminianism Explained
It was one of our more academic show topics on Up for Debate this year, but it generated a lot of discussion. Can a believer lose his salvation? The debate isn't new. It's been going on for hundreds of years, and a popular blog post explaining the difference between Calvinism and Arminianism helped explain the complex issues on both sides of the argument.