As the Southern Baptist Convention's annual meeting gets underway this week, survivors of SBC clergy abuse are calling for a thorough investigation of how the convention handles reports of abuse by church staff and volunteers.
But the question remains: Will enough SBC delegates listen?
Eight abuse survivors on Sunday issued a statement calling for an outside organization to oversee an audit of sexual abuse within the entire denomination.
Just two days earlier, the SBC's Executive Committee, the governing body of the convention, announced it would hire an outside firm, Guidepost Solutions, to investigate the committee's response to abuse. But during a pre-conference meeting today, the Executive Committee rebuffed attempts to add discussion of a second, more comprehensive investigation to its agenda.
Now, some SBC delegates say they'll raise the issue of a broader investigation on the floor of the convention meeting, which starts tomorrow in Nashville, Tennessee.
Give a gift of $25 or more to The Roys Report this month, and you will receive a copy of "I Can't Hear God Anymore: Life in A Dallas Cult" by Wendy Duncan. To donate, click here.

For 15 years, Christa Brown has been pushing for the Southern Baptist Convention to reform how it handles allegations of clergy sexual abuse. Herself a survivor of abuse by a Southern Baptist pastor, she's one of the eight calling for a strong third-party investigation into SBC mishandling of abuse reports.
This week, she's talked with SBC pastors whom she felt had heard her cries for justice.
"I truly believe there are some Southern Baptist pastors who are hearing us," Brown said Monday."But whether there are enough? Well, that's a whole 'nother question."
Headed for a vote
The two-day SBC gathering is expected to be highly contentious as the nation's largest Protestant denomination grapples with a number of serious challenges, including charges and countercharges about how it has handled sex abuse claims.
Though she's not in attendance at this year's meeting, Brown is keeping close tabs on the proceedings through livestreams, emails and private messages. She has been speaking publicly since 2006 about her abuse at the hands of her church's youth pastor when she was a teen, and has called for reforms to prevent similar cases within the SBC.
"I was a voice crying in the wind," she said. And she's grateful for pastors, including Todd Benkert, who've listened to her and other survivors over the last several months.
Benkert, pastor of Oak Creek Community Church in Mishawaka, Indiana, has announced he'll make a motion Tuesday at the SBC's annual meeting calling for a comprehensive audit and assessment of the ways the SBC has handled sexual abuse claims.
The survivors' statement Sunday specifically urged messengers to vote in favor of Benkert's motion. "In my view," Brown said, Benkert's wording"will be a much stronger motion than anything we've seen before."
The survivors are also asking for a full release "without redaction" of the investigation by Guidepost Solutions into the actions of Executive Committee staff and trustees.
Executive Committee motion 'shot down'
Friday's announcement by the Executive Committee that it would hire Guidepost Solutions to investigate itself came after several leaked letters and audio indicating committee leaders had resisted sexual abuse reforms.
On Monday, Jared Wellman, an Executive Committee member and pastor from Texas, asked the Executive Committee to discuss broadening the third-party investigation.
Danny Akin, president of Southeastern Baptist Theological Seminary, appeared to back Wellman's motion.
In a tweet this morning that received 1,300 likes, Akin stated: "It is hard to imagine under any circumstances that a body of believers of the Lord Jesus would vote to limit in any way an investigation to find the truth when there are serious allegations related to sexual abuse. Praying our Convention charts the right course tomorrow."
It is hard to imagine under any circumstances that a body of believers of the Lord Jesus would vote to limit in any way an investigation to find the truth when there are serious allegations related to sexual abuse. Praying our Convention charts the right course tomorrow.

— Daniel Akin (@DannyAkin) June 14, 2021
However, minutes earlier, Wellman tweeted that the Executive Committee had voted against even discussing a broader investigation.
Jules Woodson, another of the eight who signed the survivors' statement, said she was "very disappointed" that Wellman's motion "got shot down."
"I was hoping that the Executive Committee, especially after our survivors' statement was released yesterday, they would see . . . we need transparency," Woodson continued. But, she said, "it seems like there's just more intention to protect themselves than to protect the very people they claim to love."
Woodson went public in 2018 saying her youth pastor assaulted her when she was a teen.
"When I told mystory and it made international news, I thought, surely more people will listen now. And they didn't," Woodson said. She said she was disappointed again by the convention's response to the Houston Chronicle's 2019 investigation finding a slew of clergy sex abuse cases within the SBC.
This year, after multiple letters and leaked recordings detailed internal resistance to reforms addressing sex abuse, "you think surely they'll do something now," Woodson said. "We'll see."
Virtual rally
On Sunday, a group supporting sexual abuse survivors, called "For Such a Time as This," held a virtual rally. Benkert, the Indiana pastor, has also tweeted that he is passing out teal ribbons, which he said is "the sexual assault awareness ribbon color."
Brown said she is grateful for SBC pastors who've stood with her and other survivors.
"But I want to say to the messengers: You are at this convention, you are waiting in an arena that is covered in the blood of Southern Baptist clergy abuse survivors," Brown said. "A few little mandates are not going to suffice."
Religion News Service contributed to this report.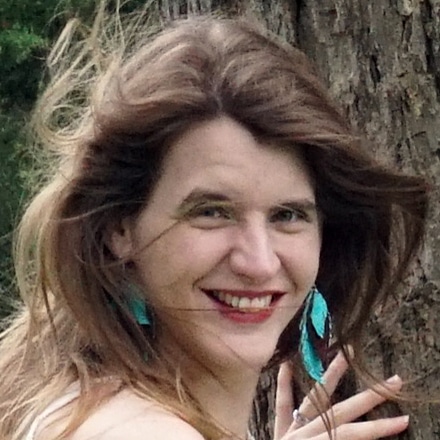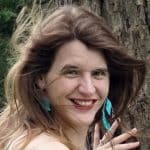 Sarah Einselen is an award-winning writer and editor based in Texas.