Five years ago, the U.S. staff of the church planting network, Acts 29, approached Acts 29 President Matt Chandler with a letter outlining concerns about "bullying" and "misuse of power and authority" by the group's CEO, Steve Timmis.
The staff expected to have their concerns heard and considered. Instead they were fired, forced to sign non-disclosure agreements, and told to hand over their computers.
"We trusted Matt," one of the fired staff members, who wished to remain anonymous, told me. He noted that at the time, he and the other four staff who sent the letter attended The Village Church, where Chandler is the pastor.
Yet a week after the five met with Chandler, they received an email requesting that they meet with two Acts 29 board members—Bruce Wesley and Leonce Crump.
"We were excited about the opportunity to talk about our concerns with the board," the former staffer said.
Give a gift of $25 or more to The Roys Report this month, and you will receive a copy of "I Can't Hear God Anymore: Life in A Dallas Cult" by Wendy Duncan. To donate, click here.

However, he and his colleagues met with Wesley and Crump, there was no discussion. They were simply told that Acts 29 was consolidating all its operations in the U.K. and that their jobs were being eliminated.
"We were all in shock," the staff member said, adding that people were "devastated" and in tears. He said when one of them asked Wesley and Crump if they had read their letter, the board members said they didn't want to talk about it.
"We were all in shock," the staff member said, adding that people were "devastated" and in tears.
Last week, the Acts 29 board removed Timmis from his position as CEO for allegations that sound very similar to the ones raised by the five former staff. In a statement, Acts 29 said that the board had become "aware of some accusations of abusive leadership" against Timmis "a little over two weeks ago."
An article in Christianity Today (CT) gave specific accounts of alleged abuse by Timmis and noted what had happened to the Acts 29 staff who had reported abuse in 2015. When asked about what happened to the former staff, Chandler told CT that at the time, he saw the issue as a clash in leadership styles, not as an indicator of abuse.
I reached out to Chandler for additional comment, but he did not respond. I also reached out to Wesley and Crump, who no longer serve on the board but continue to pastor churches in the Acts 29 network, but they did not respond. (Wesley is lead pastor at Clear Creek Community Church, a megachurch in Houston, and Crump is pastor of Renovation Church, a megachurch in Atlanta.)
However, the former staff member with whom I spoke said the issues raised by him and his colleagues were more serious than mere differences in leadership styles. "Given what we shared with Matt and the board, I fundamentally cannot accept that," he said.
Former staff reported abuse, not different leadership style
Yesterday, Steve McAlpine, an Australian pastor and blogger who had told his story of abuse by Timmis to CT, sent me the letter that the five staff had sent Chandler in 2015 (posted below).
In the letter, Chris Bristol, former Acts 29 communications director, writes that Timmis once insisted that Bristol give Timmis "unconditional loyalty." Bristol said the request came immediately after Bristol had conducted a board-requested review of Timmis. Bristol added that Timmis said, "Don't speak poorly of me to anyone, just like my wife wouldn't say anything negative about me to anyone."  
Bristol likened the type of loyalty that Timmis required to the "lack of accountability and openness" at Mars Hill Church, where Bristol had previously worked. (Mars Hill was pastored by Mark Driscoll, the founder of Acts 29, who was removed from Acts 29 for "ungodly and disqualifying behavior.")   
Similarly, Tyler Powell, former Acts 29 assessment director, wrote that a phone call he once had with Timmis was "the worst phone call I've had with someone I work with" other than "Sutton Turner yelling at me over the phone." (Turner was an executive elder at Mars Hill who apologized publicly for helping perpetuate a culture of fear and intimidation while at the church.)
Timmis once insisted that Bristol give Timmis "unconditional loyalty . . . Don't speak poorly of me to anyone, just like my wife wouldn't say anything negative about me to anyone."
Powell's assistant, Leanna Dusek, wrote in the letter that Timmis' "communication style is often threatening, passively aggressive, and demeaning, all of which I believe is bullying." She added that Timmis created a "culture of fear" that effectively squelched input. "Most of our staff meetings consist of Steve speaking and everyone else keeping silent," she wrote. "I don't feel like my input is valued, and I don't want to be shamed."
Casey Smith, Acts 29 global content director, mentioned that he had witnessed two instances where Timmis "spoke openly and quite disparagingly" about Americans, American Christianity, U. S. megachurches, Acts 29 Board Members' wives, and women who taught and led workshops at an Acts 29 retreat.
The staff conclude in the letter that Timmis operates with a "constant need for control, micro managing, lack of trust, and fear based oversight of our staff." They further complain that Acts 29 had placed Timmis "in a position of unchecked authority."
Chandler changes story about Timmis' firing
Further compounding issues with Acts 29's handling of alleged abuse by Timmis are the two different stories Chandler forwarded about why the board removed its CEO.
On February 4, Chandler sent an email and video to the "Acts 29 Family," informing them that the board had decided that it was "time for a new season of leadership" and that it was sending Timmis on a "4-month sabbatical and paying him through the end of 2020."
In the video, Chandler said that Timmis needed a sabbatical "where he can kind of rest and recover. He has wrung himself out for this network . . . So we're gonna give him a chance to recoup and recover from that." 
Chandler also praised Timmis and urged Acts 29 members to bless him, noting that under Timmis' leadership, Acts 29 had grown from 300 churches mostly in the U.S. to 800 churches globally.
However, the next day, Chandler sent a second email, noting that the "issues surrounding" Timmis had "garnered media attention, demanding that we share more specific details about the decision to transition Steve out of the CEO role."
It was then that Chandler disclosed that the board had received accusations of abusive leadership against Timmis two weeks prior, had launched an investigation, and had "found evidence" that Timmis should be removed "immediately." Chandler said he was not more forthcoming initially because of "legal ramifications" and because "employment decisions involve real people" the board members "love deeply" and "for whom we continue to pray."
Steve McAlpine, who said he had connected with the fired staff six months ago, said he found Chandler's words and actions to be disingenuous. "The fact that you eulogize (Timmis) one day and then the next day say he abused people—and then you say you found out two weeks ago when it was actually five years ago" is problematic, McAlpine said.
Allegations that led to Timmis' firing came from within Acts 29
In the CT article about Timmis' firing, it states that 15 people who served under Timmis told the magazine about a pattern of spiritual abuse by the former Acts 29 CEO. However, according to CT reporter, Kate Shellnut, as well as McAlpine, the allegations that led Acts 29 to remove Timmis apparently came from within the organization, not from those whose experiences were reported by CT.
McAlpine said several of the fired Acts 29 staff contacted him after reading a series of blogs he had posted recounting his negative experience with Timmis and bullies in the workplace. Also contacting him were people from the UK and other countries who said, "My goodness! This is what happened to us!"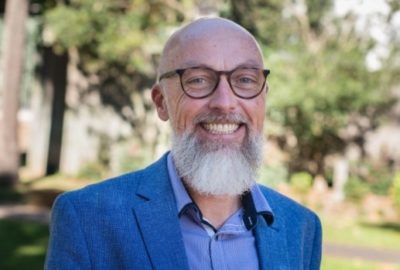 McAlpine said he and some of the others shared their experiences with CT.
But according to Shellnut, she had not yet contacted Acts 29 for comment when the board voted to remove Timmis on February 3.
After the February 4 announcement, Shellnut said she reached out to Acts 29. It was then that she learned that the allegations were coming from people currently within Acts 29. She said everyone with whom she had talked prior to this point was either connected to Timmis' church, The Crowded House (TCH), or were former Acts 29 folks.
"So I do see the Timmis decision as independent," Shellnut said, "though the issues appear to resemble the same kinds of things as the TCH and former Acts 29 folks experienced. . . . To me, the fact that they made the decision independently confirms that this is a pattern of behavior and not just these exceptional cases of people having a one-off bad experience with a leader."
McAlpine said he views the simultaneous revelations about Timmis both within Acts 29 and outside the organization as providential.
"We didn't trust (Acts 29)," McAlpine said. "We were never going to approach them." Yet he said he was stunned when within days of the CT article publishing, Acts 29 removed Timmis. "You couldn't make that up in a movie."
I reached out to Chandler and Acts 29 specifically inquiring about what prompted the recent investigation, but no one responded.
The former Acts 29 staff member with whom I spoke said he wants to know why the Acts 29 board responded so differently to the recent allegations about Timmis than it did to his and his colleagues' allegations years ago. "What was different from the accusations we brought? Were they more severe? More well-documented? Was it from someone with more clout?"
19-Page Letter that former Acts 29 staff gave to Matt Chandler in 2015:
2015 Letter

Transcript of Chandler's video announcement about Timmis:
ChandlerVideoAnnouncement

First Announcement Chandler sent to Acts 29 family:
First Announcement_Timmis

Second Announcement Chandler sent to Acts 29 family:
Second Announcement_Timmis