Author and speaker Aimee Byrd has been blacklisted, cyberbullied, and recently ousted from a podcast she hosted for seven years.
Her crime has been challenging a popular definition of biblical manhood and womanhood and its theological foundation. And those coming against her have been pastors, elders, and officers in her own denomination, the Orthodox Presbyterian Church or OPC.
Recently, screenshots critical of Byrd posted by a private Facebook group, called Genevan Commons, were published online. And they are breathtaking.
"I wish her husband loved her enough to tell her to shut up," a pastor of a reformed church in Indiana wrote.

"Why can't these women just take their shoes off and make us sandwiches!?!" wrote a Presbyterian pastor in Lynchburg, Virginia.
Give a gift of $30 or more to The Roys Report this month, and you will receive a copy of "Jesus v. Evangelicals: A Biblical Critique of a Wayward Movement" by Constantine Campbell. To donate, click here.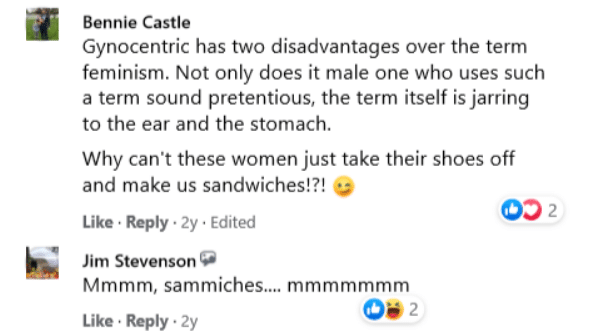 A minister in the OPC posted a picture of Byrd speaking in a church, calling it, "Gross. Visually sums up everything wrong with their movement."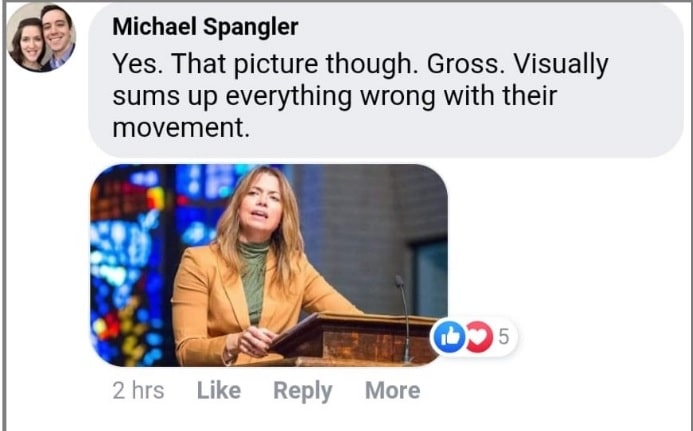 In addition to these online comments, Byrd has also been removed from the Mortification of Spin, a podcast she co-hosted with theologian Carl Trueman and pastor Todd Pruitt.
The group that supports the podcast, the Alliance of Confessing Evangelicals (ACE), reportedly had been receiving pushback from its audience concerning Byrd. The group also objected to Byrd's refusal to answer a list of questions it had sent her.
Byrd, however, said she didn't trust the entire interrogatory process. The questions, though posed by a colleague, were first presented to her in an online blog.
Byrd said she later received a private email from the chairman of the ACE board, asking for answers on the behalf of the board. But Byrd said she didn't even know who was on the board.
"It felt like a trap," she said. "I felt I was being given a trial by this unnamed jury."
I reached out multiple times to members of the ACE board—who are not listed on ACE's website, but are listed on the group's 990 tax form—but no one replied.
Hear my podcast with Aimee Byrd:
Why the Fury?
Byrd is not a feminist and does not believe women should be ordained, nor that sex roles are interchangeable.
But she's also not a proponent of "biblical manhood and womanhood" as promoted by the Council on Biblical Manhood and Womanhood or CBMW. And she's called into question much of what CBMW, a major movement among conservative evangelicals, teaches.
The CBMW was founded in 1987 in response to feminist, or egalitarian, views of gender. The CBMW affirms a view known as complementarian, which holds that men and women are equal in worth but different in function. Egalitarians, on the other hand, hold that men and women are equal in both worth and function.
Though Byrd said she agrees with some of the complementarian view, she takes issue with its emphasis on hierarchy and submission. And her work over the past four years has called into question not just the movement's definition of manhood and womanhood, but also its theological foundation.
In 2016, Byrd touched off what Christianity Today termed a "civil war" between complementarians over something termed the Eternal Subordination of the Son or ESS. ESS holds that Jesus is eternally subordinate to God the Father. And, drawing on the analogy of the Trinity, proponents of ESS argue that just as Jesus is subordinate to God, so women should be subordinate to men.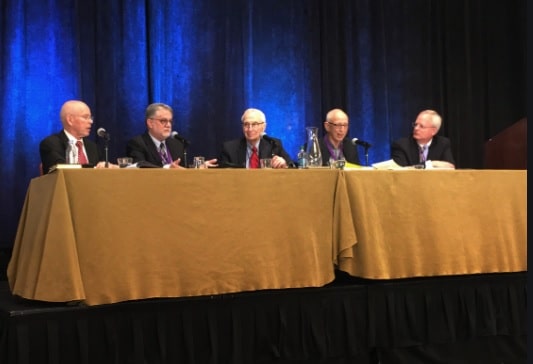 One of the main proponents of ESS is Wayne Grudem, co-founder of CBMW. Another proponent is Owen Strachan, who in 2016, was president of CBMW. ESS is also promoted in the so-called "blue book" of the CBMW—"Recovering Biblical Manhood & Womanhood." 
In two guest posts on Byrd's blog, Dr. Liam Goligher, senior minister at Tenth Presbyterian Church, denounced ESS as inconsistent with orthodox Christianity and the ancient creeds of the faith.  Though Goligher stated he is an "unashamed biblical complementarian," he argued that ESS presents a "novel" and errant view of God.
Goligher and other critics argued that ESS goes against the spirit of the Nicene Creed, which confronted a heresy known as subordinationism. Subordinationism claims that Jesus is subordinate in nature to God the Father, while still being divine in some way.
However, CBMW's Wayne Grudem, argued that the Son's subordination is merely functional and ESS (or EFS, Eternal Functional Subordination) does not diminish Jesus' divinity in any way.
Grudem further argued that since Jesus was subordinate to the Father during his time on earth, and Jesus was the fullness of God in human form, then Jesus' submission must be eternal.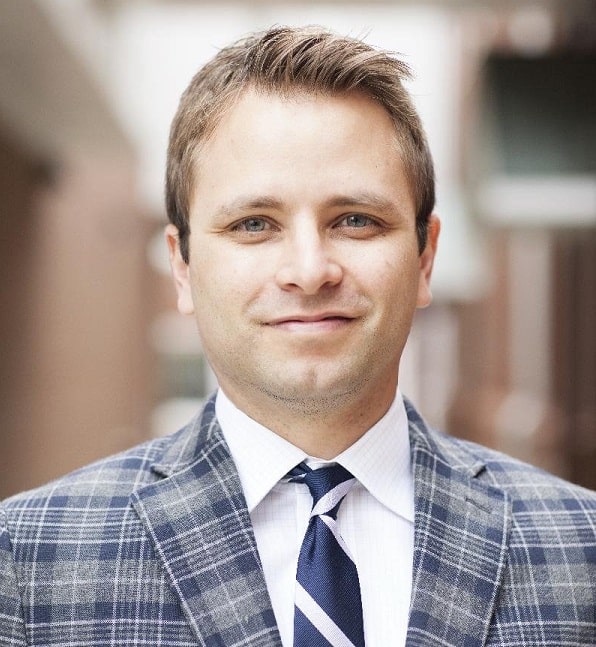 Though there were no clear winners in this debate, and no one admitted defeat, Strachan resigned from the CBMW about a month after Goligher's article published. Strachan said the debate over the Trinity "played no part" in his decision, but many saw the timing as suspect.
When Strachan's successor, Denny Burk, was asked whether CBMW still supports ESS, Burk asserted that "CBMW exists to promote the Danvers vision, which is silent on this current controversy." (The Danvers Statement is a 1988 document published by CBMW, defining a complementarian view of gender.)
Byrd called Burk's comment "just plain irresponsible," pointing out that a 2001 CBMW document, which was still posted to CBMW's website, clearly connected ESS to the complementarian position. Plus, Strachan's 2016 book, which he co-wrote with CBMW's Gavin Peacock, did likewise, as did a myriad of other CBMW sponsored events and writings.
In response, Burk called Byrd a "closet feminist" and an "accuser of the brethren." Burk later retracted the "accuser" accusation, calling it "unnecessarily inflammatory." But battle against Byrd among complementarians had begun.
In 2018, when Byrd published Why Can't We Be Friends?: Avoidance is Not Purity, some of the reviews were very critical. At the Genevan Commons FB page, the book was outright mocked. (Below is a screenshot of an edited thread about the book from the Genevan Commons Screenshot website. Click here to read the full thread.)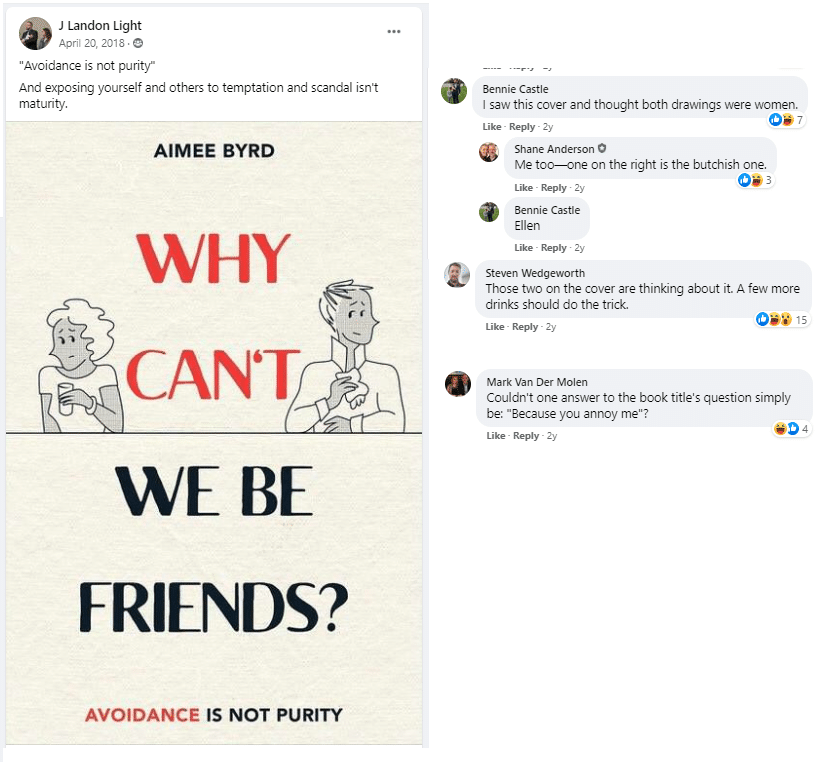 Yet throughout this contentious period, Byrd remained a member in good standing with the Alliance of Confessing Evangelicals and continued co-hosting Mortification of Spin.
However, Byrd's latest book, Recovering From Biblical Manhood & Womanhood, which argues that CBMW's definitions of manhood and womanhood are harmful, apparently has gone too far for ACE.
Three days after Byrd's book published, Jonathan Master, editorial director of reformation21, the e-zine of ACE, challenged Byrd with an online post, Questions for Aimee. Soon after that, Byrd was removed from the podcast.
What Should We Think?
What should Christians make of these developments? Is Byrd correct in her critique of biblical manhood and womanhood? Whether she's right or wrong, does it warrant the harsh treatment she's been given? And does this treatment reveal a latent misogyny within the church?
I explore all these questions with Aimee Byrd in my latest podcast.
Already though, dozens of concerned ministers and elders in the OPC have signed an Open Letter condemning the comments at Genevan Commons as "misogynistic" and "completely unacceptable."
The alleged offenders, on the other hand, remain defiant.
Genevan Commons member, Michael Spangler, wrote that the comments may have been "off-color, some immature . . . But in context most . . . were unobjectionable."  
Pastor Steven Wedgeworth went on the offensive, accusing Byrd of "doxing" and "deepfaking" him by republishing screenshots of edited threads with his comments.
Byrd replied that Wedgeworth had 'DARVO'ed her (Deny, Attack, Reverse the Victim and the Offender.)
Hear my podcast with Aimee Byrd:
Transcript of podcast is available here.