If you're like me, you love listening to quality Christian music, but find a dearth of it on Christian radio. It's not that I don't like any of what Christian radio stations play; it has its place and some of it is very well-done. But it's also woefully formulaic, repetitive and written to be kid-friendly, which means anything remotely edgy or addressing adult themes is filtered out. 

Coming to the rescue, though is Christian music veteran and connoisseur of cool, John Thompson.  John wrote a post for me two years ago on the best faith-fueled music you'll never hear on Christian radio, which continues to get many hits every week. So I asked John if he'd be willing to write an updated post and he graciously accepted. Enjoy!
— Julie
By John J. Thompson
Back when I was a wee lad obsessively tracking down hard to find "faith-fueled" music I honestly did not realize that so much of the "Christian Rock" world had evolved as a sort of evangelical alternative to "real" music. I just thought that a small percentage of killer bands and amazing songwriters happened to be on a similar spiritual path as mine, and that they wrote songs about it. Little did I know…
Today's "Christian" music world is a vastly different place. Retail is almost complete gone. There are no print magazines out there telling us about the new music. Many of the best festivals, including the wonderful swamp of primordial ooze from which I sprang, Cornerstone Festival, are gone. What's a soul to do?
The good news is that, industry or not, there are some amazing artists crafting excellent music – not as some kind of "safe alternative" to "real" music, but as an honest engagement. It's all out there, waiting to be streamed and downloaded – and in some cases to be sought out on newly pressed, high fidelity vinyl. But you don't have time to filter through the virtual detritus, do you? That's why you have me!
Here's another overview of some of the best God-haunted music you may have missed. Take notes. Click links. Check out the playlist on Spotify. You're welcome!
1. Classic Rock – The 77s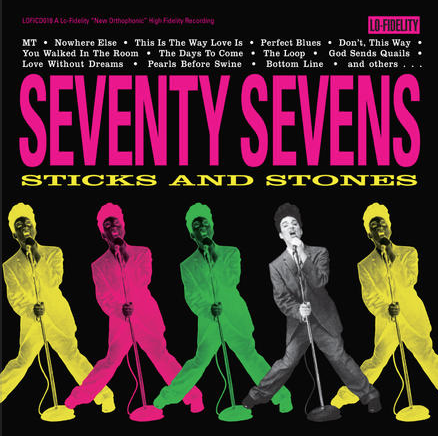 The 77s have been making amazing classic rock, Beatlesque pop, and deeply soulful blues since the early 1980s! Though they had a brief stint on a major Christian label in the 90s, they were never of that world. In fact, had it not been for the release of Joshua Tree by then labelmates U2 on the exact same day as their own self-titled masterpiece back in 1987, The 77s may have gotten the necessary marketing support to propel them to the level of stardom they deserved. Alas. The good news is, The 77s, and frontman Michael Roe, are still at it. In addition to re-issuing several of their classic albums in recent years, the band continues to tour and release new music.
2. Alternative – The Choir

The Choir is another "classic" alternative band who happen to be releasing their best work NOW – even as they rightly celebrate albums released decades ago and left out of print. Dreamy, atmospheric, literate, and simply beautiful, The Choir is amazing. Make sure to pay close attention to Shadow Weaver and then go deep down the rabbit hole with these guys.
3. Alternative Worship – Rivers and Robots
Last time I told you about Gungor and John Mark McMillan and Josh Garrels – all of whom are still at it and releasing amazing music. Add Rivers & Robots to that list! Ambient, at time almost 80s sounding, worshipful, intelligent, and just plain awesome, these guys represent the booming independent worship scene. There's another wave coming, folks…
4. Dance / EDM: Capital Kings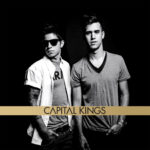 Electronic Dance Music, or EDM, has an increasingly important role in both indie and mainstream Christian music. Capital Kings have eeked out a following on the fringes of what remains of the industry, but they're still pretty unknown. Although EDM is mostly a live thing, the Kings make the kind of accessible digital pop tunes that you can enjoy any time.
5. Contemporary Gospel: Deitrick Haddon
Deitrick Haddon is certainly no newcomer to the scene. If you've been following Gospel music over the last 15 years you'd know full well of his genius. But you probably don't. That's because Christian radio is as likely to play one of Haddon's funky, tricked-out, super-progressive Gospel tunes as they are to play the new Metallica record. It's a shame, too. Haddon brings a Prince-like vibe to his tracks.
Oh, I told you about Anita Wilson last time. She's about to drop a new album that is probably her best yet. Don't miss it!
6. Hard Rock / Metal: Thousand Foot Krutch (TFK)
If you're a fan of hard rock I hope you're hip to Thousand Foot Krutch. Though they've been around for quite awhile, they are in rare form these days. Super melodic, hooky, anthemic hard rock is their stock-in-trade. Want something heavier? Check out War of Ages, To Speak of Wolves, or Phinehas. When it comes to bringing the rock there is a LOT going on out there.
7. Rap / Hip-Hop: Derek Minor
Gospel and faith-based rap music has come a LONG way and each year it seems to get better and better. Interestingly, two of the biggest mainstream rappers of the last few years, Kendrick Lamar and Chance the Rapper, both create their art from a decidedly Christian perspective. If the presence of mainstream-style profanity throws you, though, there are several excellent purveyors with clean mouths.
Last time I told you about Andy Mineo, and he's still worth following for sure. You should know about Lecrae if you are at all a fan of rap. This time, though, I want to point you toward Derek Minor – a veteran with all the right moves. I'll throw some other great examples in the playlist, but you'll have to follow to find them.
8. Soul: Jonathan McReynolds
Chicago's Jonathan McReynolds is becoming a mainstay at Gospel radio, but his appeal moves through multiple genres. His often acoustic, always organic, highly engaging brand of urban-alternative R&B singer-songwriter Gospel is special indeed. I've seen him blow away every audience he plays in front of.
9. Folk / Singer-Songwriter
If acoustically grounded, singer-songwriter fare is you flavor; I have good news for you. There is more cool coffeehouse music coming out now than ever before. Many of these artists don't limit themselves to the "Christian market" anymore, but you'll find plenty to say "amen" to as you hum along. Jenny & Tyler are one great example of this massive genre. Also, don't miss Audrey Assad, Ginny Owens, and Carolina Story. In fact, if you're into this kinda stuff you should definitely check out and subscribe to Under The Radar, a blog, vlog, and festival that focuses exclusively on faith-based independent music. You'll thank me.
10. Country / Americana
Considering how many Christians listen to country radio, you'd think Gospel-tinged Americana music would be more popular than it is. Maybe it's because "mainstream" Americana music has never had much problem with Gospel. Whatever the case may be, you won't find much of a "Christian Country" scene, but with a little looking you can find some incredible music with some good twang to it.
One relentlessly prolific artist over the last few years has been Phil Madeira. Though he has some roots in the CCM world long ago, Madeira has been a mainstay in the cool side of Nashville for years. He currently tours as part of Emmylou Harris' Red Dirt Boys, and has released numerous solo albums as well as two star-studded Mercyland compilations. Dubbed "Hymns for the Rest Of Us" – these discs feature some major Americana names doing songs that honestly explore the uplifting and honest strains within the Gospel tradition, while avoiding the dogma and clichés.
There's more where this comes from! Follow me on Spotify – subscribe to the new Tip of The Iceberg 2 playlist as well as 2015's original Tip list. I'm on Twitter @JohnJThompson and you can read about all kind of other music at 33andaThird.net.
---
About The Author
John J. Thompson has been chasing the thread that dangles between truth, beauty, faith, and community since he was barely a teenager. He has carved out a living on the fringes of the music industry for over 25 years; first as the founder of a Chicago-based music store, magazine and concert venue called True Tunes, then as a freelance writer, consultant, and speaker. He volunteered as an inner city pastor for over a decade before relocating to Nashville in 2007. He currently serves as a Creative Director at one of the biggest music companies in the world, serving Gospel artists and independent filmmakers. John also continues to chase his passions as an artist, a songwriter, husband, and father of four while remaining a teacher, preacher, small-group junkie, brewer and roaster. His new book, Jesus Bread and Chocolate; Crafting a Handmade Faith in a Mass Market World releases April 7, 2015 on Zondervan books. For more information visit www.JohnJThompson.com.