Beloved Georgia singer and runner-up on last year's season of competition show American Idol, Willie Spence, died on Tuesday in a car crash near Chattanooga, Tennessee. He was 23.
According to Tennessee Highway Patrol, while driving an SUV on Interstate 24, Spence veered off the road and hit a tractor-trailer that was stopped on the shoulder. Officers reported that both Spence and the other driver, who was not injured, were wearing seat belts. Spence died at the scene.
Hours prior to his death, Spence posted on Instagram his rendition of Christian worship song, "You Are My Hiding Place," a modern hymn written in 1981. That video currently has 1.4 million views.
Born in Florida, Spence moved with his family to southeast Georgia when he was eight years old. Spence reportedly initially wanted to be a worship band drummer. His grandfather, Willie Singleton, Sr., served as pastor of Provident Missionary Baptist Church in Boynton Beach, Florida for 37 years.
Give a gift of any amount to The Roys Report this month, and you will receive "In the House of Friends: Understanding and Healing from Spiritual Abuse in Christian Churches" by Kenneth Garrett. To donate, click here.

Spence and his parents—Willie Spence, Sr., and Sharon—were active members of Bethe'l Family Worship Center in Nicholls, Georgia. In addition to performing with the Georgia 4-H youth choir in several states, Spence also sang often at church events.
Bethe'l Family Worship Center posted Friday that, "Willie was a dear friend of the Bethe'l Family and it saddens us to know he is no longer with us. He will truly be missed."
When his grandfather Singleton died last year at age 86, while Spence was appearing weekly on American Idol, Spence dedicated a song on-air to him.
In a video clip last April, Spence called losing his preacher grandfather "one of the hardest times of my life." He added: "I'm gonna always remember what he told me. He told me never give up, and I will never give up."
Spence paid further tribute in a social post, praising him as, "A Legend In The Community, A Soldier For God (and) A Leader In Christ." He added in tribute: "I Love You Papa. Everything I'm Doing Is For You."
'You were a light to anyone who knew you'
Tributes poured in online from Spence's close friends.
Calling Spence "a dear friend," Jonathan Law said: "Willie Spence was not just an outstanding vocalist, he was a pure heart on fire for God." He said one thing he will "take from Willie" is "To WORSHIP with EVERYTHING that is in me."
Timothy Léon, a recording artist and nephew of Bethe'l Family minister Dawn Jones, posted in tribute. "When he opened his mouth, the entire room had to pay attention," he said of Spence. "Still in shock. We will truly miss you my friend."
Similarly, Caiden Goldinger, who said she participated with Spence in Georgia 4-H choir, wrote that "these next few days are going to be tough" for his family and friends. "Willie, you were a light to anyone who knew you. You loved music, your family, but most of all God."
She continued: "Although our hearts are broken, yours is complete now that you are with Jesus and I know that you reunited with your grandpa and that he was so so proud of you. Heck, we all are."
Georgia 4-H, a prominent nonprofit youth organization, also posted in tribute to Spence. 
Millions of people worldwide have heard Spence's soulful rendition of "Diamonds," a pop song by Australian singer Sia and made famous by Rihanna, that he stylized with remarkable vocal range.
It was one of several mainstream songs where, after hearing Spence sing on the show, viewers commented online: "He just took us to church."
Spence made it through six rounds on American Idol and was chosen by millions of viewers as the runner-up on May 23 last year.
His homecoming event in Douglas, Ga. included a proclamation from Governor Brian Kemp, who proclaimed May 17-22, 2021 as "Willie Spence Week" in honor of "the outstanding accomplishments of this remarkable and distinguished Georgian," according to the proclamation.
According to Bethe'l Family Worship Center, information about a church memorial service will be forthcoming.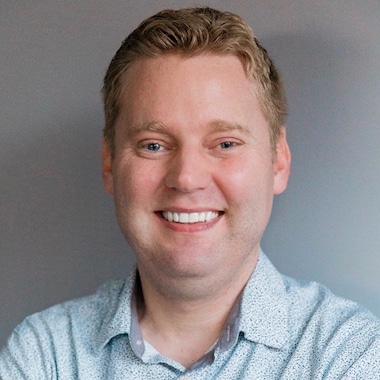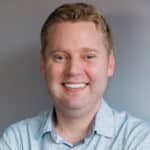 Freelance journalist Josh Shepherd writes on faith, culture, and public policy for several media outlets. He and his wife live in the Washington, D.C. area with their two children.