As controversy swirls over church mishandling of possible sexual misconduct, one church in Florida did it right, a sheriff says — and its former youth pastor now faces felony charges.
The former youth pastor in Lakeland, Florida, is accused of trying to have sex with a 17-year-old girl, Polk County Sheriff Grady Judd said in a press conference recorded by Fox 13 Tampa Bay.
The church where Andrew Pierce Weaver was working alerted authorities early this month that Pierce was suspected of being in "an inappropriate relationship" with the girl for about five months, according to a press release from the sheriff's office.
The church, Highlands Church of Christ, reported Weaver a week ago Friday. Deputies then interviewed the girl. And on Monday, June 7, police arrested Weaver on charges of attempted unlawful sex with a minor and interference with child custody.
"We are devastated by what has occurred and we are praying for healing for our church and for those involved," the church elders said in an emailed statement.
Give a gift of $30 or more to The Roys Report this month, and you will receive a copy of "The Way of the Dragon or the Way of the Lamb" by Jamin Goggin and Kyle Strobel. To donate, click here.
Weaver was student/communications minister at Highlands, a cached version of the church's website shows. (Its website appeared to be down Friday.) The elders said he had been terminated. He had worked there since January 2018, according to his LinkedIn profile.
"The church did the right thing," Judd said. "They heard about Andrew Weaver's misbehavior and notified the sheriff's office and we started an investigation."
What Authorities Discovered
"Last week we became aware of allegations of our Student Minister being involved in criminal conduct," an emailed statement from the elders at Highlands Church of Christ reads. The elders "reported this to the Florida Department of Children and Family and to the Polk County Sheriff's Department."
Sheriff's deputies found Weaver had carried on an inappropriate relationship with the girl between September 2020 and January 2021.
"He was counseling with a child, a 17-year-old girl, inappropriately I might add," Judd said. ". . . Instead of him being the adult in the room, instead of him being the appropriate counselor in the room, he creates a relationship with a 17-year-old child. Did I tell you he was 29, and married, and a youth pastor?"
Weaver had asked to see sexually explicit photos of the girl and told her to keep their relationship secret, according to the sheriff's department. In late December, he even took the girl to a motel room, Judd said.
Judd said the girl "was not sexually battered" thanks largely to "an angel," a hotel maid who knocked on the motel room door. "That freaked him out," Judd said.
Weaver was already touching the girl inappropriately when he heard the knock on the door, according to the sheriff's press release. The girl told investigators that had the maid not interrupted, she believed sexual contact would have progressed, the release indicated. Instead, Weaver checked out of the motel and drove the girl back to the church.
In an interview with investigators before his arrest, Weaver told authorities he thought he had "crossed a line" and has problems with impulse control.
"There are hundreds of thousands of youth ministers that do the right thing every day, and provide counsel and leadership and adult supervision to youth who are in need of appropriate leadership," Judd said. "This guy is an embarrassment to every one of those."
Judd encouraged parents to talk with their children if they may have interacted with Weaver. Authorities aren't aware of any other victims but the investigation is ongoing, he said.
Best Practices
Highlands is a nondenominational church, but originated in the Church of Christ tradition.
Churches in the tradition are autonomous, and there's no central Churches of Christ headquarters. However, churches do cooperate to fund common education and ministry goals like overseas missions and Christian colleges.
Some Church of Christ leaders also collaborated on a panel discussion in 2019 designed to educate churches on how to identify sexual predators and best practices to prevent crimes and care for victims.
"The two hours of expert testimony made this much clear: It's time that we in Churches of Christ talk about this problem," wrote editor-in-chief Bobby Ross Jr. of The Christian Chronicle, an international newspaper for Churches of Christ which co-hosted the panel discussion.
Everyone in Florida is considered a mandated reporter, according to state law, meaning they must notify authorities if they believe child abuse has happened.
Judd told reporters that his office intends to hold Weaver "appropriately accountable with the criminal justice system."
"But let me share a little counseling with Andrew here," Judd added, holding an enlarged version of Weaver's mugshot. "Andrew, Jesus don't like that (Weaver's alleged behavior with the girl). I'd even to go so far as to say he's pissed."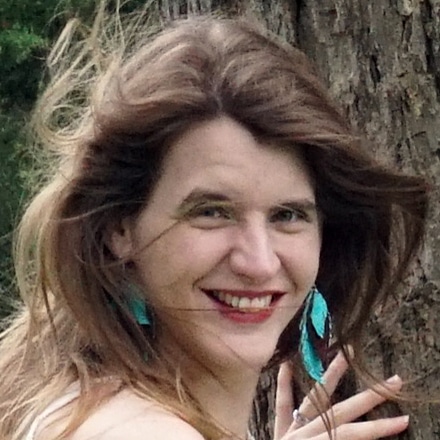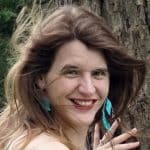 Sarah Einselen is an award-winning writer and editor based in Texas.