The Archbishop of Canterbury—the senior leader of all Anglican churches worldwide—announced Tuesday that the Anglican Church will no longer support non-disclosure agreements.
Archbishop Justin Welby told Times Radio that non-disclosure agreements (NDAs) have been used to hide racism, but said nothing of NDAs hiding abuse—a practice abuse survivors claim is rampant. Welby added that he has written to several senior leaders in the church to tell them that the Church of England will no longer use confidentiality agreements.
"I have said many times that I am totally against NDAs," Welby said. "NDAs are unacceptable."
According to Elizabeth Henry, the church's former race relations adviser, a man of African descent was given a picture of his head photoshopped onto a banana with the words "Banana Man" written under it. Human Resources claimed the image wasn't racist, and the man left the church's employment after signing an NDA.
Henry, who recently left the church of England, said that there are other cases where minorities in the church have left because of racism after signing NDAs.
Give a gift of $25 or more to The Roys Report this month, and you will receive a copy of "Fractured Faith: Finding Your Way Back to God in an Age of Deconstruction" To donate, click here.
Abuse survivors say NDAs have also been used in the Anglican Church to keep abuse secret.
For example, in 2018, Anglican leaders forced a woman, abused by a vicar who had exposed himself to her, to sign an NDA.
Welby said nothing about that case. He also did not address whether NDAs have impacted the hundreds of people who were sexually abused by Anglican church leaders from the 1940s to 2018.
According to a report by the Independent Inquiry into Child Sexual Abuse, the church prioritized its own reputation and that of abusers over safeguarding children. 
Most of the time, NDAs are secret, said Anglican Church abuse survivor Lee Furney. Furney is planning a worldwide campaign titled #NDAfree, which he hopes will end the misuse of NDAs in Christian organizations.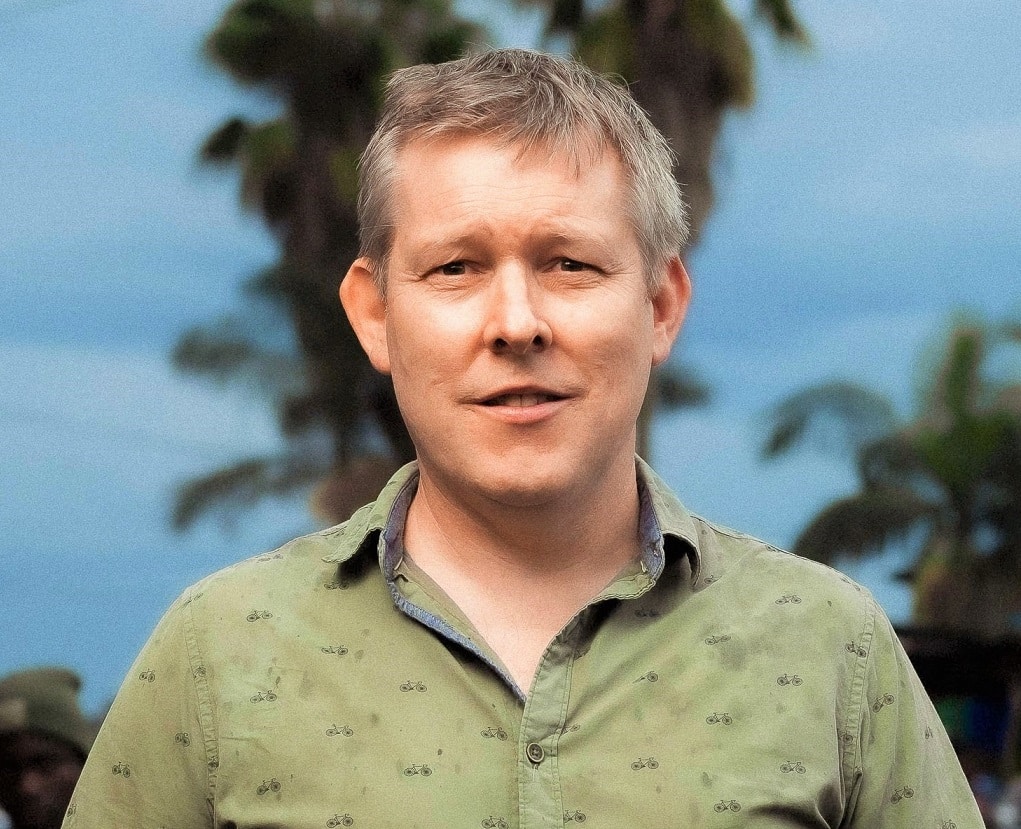 "We're committed to supporting individuals and organizations to break free of the pervasive culture of NDAs," a letter explaining the campaign reads.
Furney says he experienced abuse from Anglican leader Jonathan Fletcher, who allegedly spent 30 years abusing young men who attended Fletcher's church and youth camps Fletcher ran. (Welby worked as a dormitory officer at one of Fletcher's camps.)
"For Welby to be shocked by (the use of NDAs in the Anglican Church) shows that he's at best out of touch," said Furney. "I would be shocked if nobody has complained to Lambeth Palace about NDAs before and for him to have realized there's a problem."
NDAs have been used to hide sexual abuse, financial abuse, and other sorts of misconduct, he said. They harm victims again by denying justice and keeping them from healing.
Senior editor for WORLD Magazine, Mindy Belz, wrote in a 2019 article that "done right," NDAs can "help institutions protect members' privacy and can fend off ruinous litigation." But she adds that NDAs "can also mask institutional disease and leader misconduct."
New Testament scholar Scot McKnight calls NDAs "profoundly evil," noting that they essentially hide sin in exchange for money.
"No one with a theologically-informed ethic should be thinking of non-disparagement agreements when the issue is dirt on the floor in the church," he said. "It is never right to hide a sin for money."
NDAs are almost always suggested by the stronger party with something to hide, McKnight added. Often, the institution ambushes, bullies, or intimidates the victim into signing.
Furney agrees. "(NDAs) compound the pain," he said. "One of the most healing things for any abuse victim is to be able to tell your story."
Though NDAs are legally binding, Forbes magazine reports that "there needs to be a balance of power" for them to be enforceable. Specifically, NDAs used to prevent people from reporting harassment or abuse to the proper authorities cannot be enforced, the article stated.
Yet according to Furney, the threat of legal action is often enough to silence victims, who don't have the money or strength for a long court battle.
"It puts victims in a very difficult situation," Furney said. "Do you want to be the test case that works out whether these things hold water?"
Large institutions with deep pocketbooks often have employees sign NDAs. Willow Creek and Ravi Zacharias International Ministries have reportedly used NDAs to cover up wrongdoing.
Welby cannot order churches to act, but his statement on NDAs creates significant pressure for the church to change, Furney said. Victims who resist signing an NDA can now do so knowing that their church's highest leader backs them.
To really fix the problem, though, Furney said Welby must demand that leaders disclose NDAs that are currently in force and demand that leaders rescind them.
"If he really wanted to go a step further there would be an exposure of the churches that have used this dark method," said Furney. "That would actually be very effective."
Jackson Elliott is a Christian journalist trained at Northwestern University. He has worked at The Daily Signal, The Inlander, and The Christian Post, covering topics ranging from D.C. politics to prison ministry. His interests include the Bible, philosophy, theology, Russian literature, and Irish music.