The Association of Related Churches (ARC)—one of the largest church planting organizations in North America—is coming under fire for claiming that payments to ARC from its member churches are voluntary.
In an interview last October with The Roys Report, ARC President Greg Surratt denied a report that a former ARC church in Florida, NewSound Church, was contractually obligated to pay ARC 2% of its tithes. 
"There is no legal agreement that ARC gets 2% . . ." Surratt stated in the interview. "(O)nce (an ARC church) is planted, it's its own church. And they are encouraged, if they want to, to give toward planting new churches. But there is no legal, you know, whatever on that."
Surratt further stated, "I can say that churches choose to give, you know, whatever they want to, towards church planting with ARC."
However, The Roys Report has obtained two contracts between ARC member churches and ARC, which indicate otherwise.
Give a gift of $25 or more to The Roys Report this month, and you will receive a copy of "I Can't Hear God Anymore: Life in A Dallas Cult" by Wendy Duncan. To donate, click here.

Both contracts—one from 2013 and one from 2019—were shared by former or current ARC pastors who asked to remain anonymous for fear of retaliation from ARC. However, The Roys Report has confirmed the identities of the pastors and their churches.
The contracts state that ARC gave each church an initial loan between $30,000 and $70,000 to launch. Both contracts state that the church plant must pay ARC 10% of its tithes and offerings until the loan is repaid.
After the loan is repaid, each contract requires the church to "send an on-going amount of 2% of income of monthly tithes/offerings to ARC for future church plants." The 2013 contract calls the 2% payments a "membership fee."
The Roys Report reached out to Surratt to explain the apparent contradiction. Surratt said he'd "love to respond" and asked us to hold the story for several days due to his busy schedule. We agreed to hold the story for a day but asked Surratt to respond by end of the day Tuesday. Earlier today, Surratt said he would respond in two hours, but later emailed, "I'm not going to be able to respond today."
Consequences for default
In addition to detailing that a percentage of church income must go to ARC, both ARC contracts given to The Roys Report detail substantial consequences if the church defaults on its ARC loan.
The 2019 contract states, "If (redacted) is unable to pay the balance of their ARC investment, ARC has first rights to the existing assets of the Church."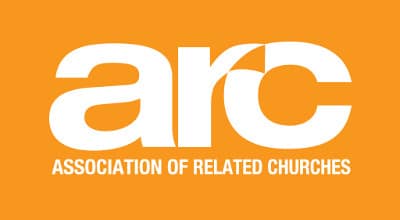 It further states that after "all liquidation of remaining assets are applied to the ARC fund balance," the church planting pastor and the "sponsoring church" will "together be responsible for repayment of the remaining balance of the funds pertaining to this Financial Agreement."
According to a sample ARC "sponsoring church" letter given to The Roys Report, a sponsoring church serves like a co-signer on ARC's loan to a church plant. The letter states that the sponsoring church "will be obligated" to pay back money given to a church plant if the church plant is "somehow unable to return this money."
The 2019 contract reiterates this obligation, stating: "The Sponsoring Church is responsible for repayment immediately if the Church Plant is deemed a hardship case by ARC."
The contract also requires that the church report "all monthly statistics, including tithes & offerings, attendance, and salvations" at Church Metrics—an online app offered by Craig Groeschel's Life.Church.
The 2013 contract is similar. However, instead of the sponsoring church being the first entity responsible to repay the loan should the church default, the 2013 contract places the burden on the church planting pastor.
"In case (redacted) Church should not be able to meet its obligations as an organization, I, (redacted), agree to repay ARC the balance of the loan back monthly at a rate of 5% of the beginning balance until the total loan is repaid," the contract states. "Example: If the church owes $10,000, the Pastor would pay ARC back $500 per month until the loan is repaid."
ARC pastors respond
The Roys Report first reported Surratt's statements about church payments to ARC being voluntary in a podcast published last week about ARC.
The statement prompted immediate backlash from former and current ARC pastors online.
"I am an ARC planter," stated one pastor with the handle "Current_Product_8283" in a Reddit group called "r/AllaboutCOTH." (COTH is an acronym for Church of the Highlands, the ARC's flagship megachurch in Birmingham, Alabama.)
"If we don't pay our loan back they will take it from our sending church. It 100% is NOT optional. Since we have planted I have received maybe 3 calls from them 2 of them were asking about our giving because it wasn't enough."
Similarly, Jeff Thompson, a former ARC pastor from Canada who was featured in the recent The Roys Report podcast, stated: "When we did it, we also had to provide a sponsoring church as a guarantor for the loan. Our home church refused because they found it shady. We had to find another church to sponsor our loan."
Another pastor in the Reddit group complained that he wanted to leave ARC because of recent scandals involving pastors who fail morally but couldn't because his church still owes ARC money.
The most recent moral falls among ARC pastors have involved Jeremy Foster, a former pastor at an ARC megachurch in Houston, and Tavner Smith, whose Tennessee megachurch used to be closely affiliated with ARC.
A video reportedly from 2018 recently surfaced online, showing ARC Executive Director Dino Rizzo praising Smith for his integrity and explaining that Smith is a "coach" for other ARC pastors.
Rizzo, who also has sexual scandal in his background, urges congregants at Smith's church to donate to ARC. And he states that because of peoples' gifts and the "generosity of your pastors," ARC has been able to plant 776 churches. (Now, the number is around 1,000 churches.)
Other ARC pastors embroiled in sexual scandals include Micahn Carter, who was formerly at Church of the Highlands; Jason Delgado, formerly at Vibrant Church in Missouri; and Joshua Mauney of NewSound Church.
Currently, ARC or ARC executives are named in two lawsuits claiming that ARC acted negligently or covered up sexual abuse and harassment by its pastors.
Since The Roys Report began reporting on ARC several months ago, the church finder page at ARC has gone "temporarily offline." According to a message posted to the page, ARC is in the process of "revamping our map." The organization also says it is "in the process of verifying all the information for our church plants and church partners to make sure the map is as accurate as possible.
REDACTED Church Agreement with ARC – 2013
ARC-Financial-Agreement-2013

REDACTED Church Agreement with ARC – 2019
ARC-Redacted-Financial-Agreement-2019-2Pages

UPDATE: After this article published, Geoff Surratt, Greg's brother who says he has no position with ARC, published a blog, claiming "ARC has never attempted to collect the 2% fee member churches are asked to contribute." The blog also stated that in the spring of 2021, ARC changed its agreement with churches to say that the 2% was "strictly voluntary."
Geoff Surratt told TRR he received the information from a friend "with first-hand knowledge of ARC's current agreement with church planters" who didn't want to be named.
TRR reached out to one of the pastors whose ARC contract we had obtained to see if ARC had informed him that the 2% payback to ARC was now voluntary. (The other contract was from a pastor who's no longer with ARC.) He responded, "The answer to your question is no. The only call I believe I received last year was from Blake Billings asking why we had not raised our ACH giving . . ."