The Southern Baptist Convention (SBC) is already reeling from recent allegations that key leaders mistreated sex abuse survivors and tried to intimidate advocates. Now comes another leaked document, showing that a former high-profile SBC executive called the movement to address sex abuse in the SBC "a satanic scheme to completely distract us from evangelism."
The document is a 2019 email from August "Augie" Boto, former executive vice president of the SBC's executive committee and its general counsel. (The intended recipient of the email was redacted.)
In Boto's email, published yesterday by The Baptist Blogger, Boto dismisses findings of sex abuse by SBC pastors and volunteers as statistically insignificant, given the SBC's large size. He also alleges that victim advocates are blowing the issue of SBC sex abuse out of proportion.
Boto adds that he "got exercised" in a meeting two days earlier "not because I don't think sexual abuse is a bad thing. I do." But, Boto said he disagreed with "changing the denominational structure," presumably to address the sex abuse crisis.
"Our 'record,' taken as a whole, does not justify that sort of priority," he continued.
Give a gift of $25 or more to The Roys Report this month, and you will receive a copy of "Untwisting Scriptures: Your Words, Your Emotions." To donate, click here.
Boto then dismissed two victim advocates. One was Christa Brown, a survivor of sexual abuse by an SBC minister. The other was Rachael Denhollander, an attorney and former gymnast who first exposed serial sex offender Dr. Larry Nassar, former USA Gymnastics national team doctor.
Boto said the women were seeing what they wanted to see because of their past victimization.
"This whole thing should be seen for what it is. It is a satanic scheme to completely distract us from evangelism," Boto wrote. ". . .This is the devil being temporarily successful."
In response to Boto's leaked email, Denhollander published a series of tweets, revealing that Boto protected a pedophilic coach in 2018.
According to Denhollander, Boto testified on behalf of Mark A. Schiefelbein, a former gymnastics coach who was convicted of multiple counts of severe sexual assault against former gymnast Becca Seaborn.
What does Augie Boto and USAG have in common? Protecting THE SAME pedophilic coaches.

It was this incredible woman's story that made me come forward. It was her abuser that Augie tried to protect in 2018, using his SBC credentials (thread).https://t.co/I3hXx3try3

— Rachael Denhollander (@R_Denhollander) June 7, 2021
Denhollander notes that Boto's son was friends with Schiefelbein. She also notes that Boto decided to attend Schiefelbein's trial in 2003 because Boto took an "interest" in it.
"I won't go into what Becca's testimony at trial had to entail, and the evidence that was submitted by the child victims, but it was horribly graphic," Denhollander tweeted. "Augie attended the trial and sat through all that testimony because he was 'interested' in it.
Denhollander also notes that Boto used his position with the SBC to qualify as an "expert" witness and argue that there were errors in Schiefelbein's trial.
"(T)wo years after Becca's story started a tidal wave and we knew that USAG (USA Gymnastics) had a file on her abuser that was inches thick, of prior warnings, Augie came to court with his SBC credentials, and did his best to get this man released."
Denhollander concludes, "USAG has done their level best to protect the pedophile coaches in their circle. And so did the SBC's legal counsel."
The Roys Report left a voicemail for Boto seeking comment, but it wasn't returned.
Court documents confirm Boto's involvement
Court documents obtained by The Roys Report support Denhollander's account.
Defense attorneys called Boto as a character witness for the former gymnastics coach during a 2003 sentencing. Schiefelbein had just been convicted of repeatedly molesting former gymnast Becca Seaborn starting when she was 10, an appeals court opinion shows.
Boto had known Schiefelbein for less than five years when the case went to trial, a related district court opinion states. Boto's teenage son was involved in gymnastics too and was friends with the former coach, according to the opinion.
An appellate brief states Boto was also called to testify in a hearing on a motion for a new trial, but the judge wouldn't allow it.
Following the trial, "Boto contributed monetarily to the petitioner's defense," the district court opinion states.
At the time of Schiefelbein's trial, Boto had been vice president for convention policy for the Southern Baptist Convention's Executive Committee for about five years. In addition, Boto became the executive committee's general counsel in 2004, the year after the Schiefelbein trial.
In 2007, Boto moved up to become the executive committee's executive vice president.
Years later, in a 2018 hearing where Schiefelbein sought a new trial, Boto testified on Schiefelbein's behalf as an expert knowledgeable about jury trial proceedings. He cited his position as general trial counsel for the Executive Committee of the SBC as one of his qualifications.
Schiefelbein's conviction was upheld on appeal and he remains incarcerated in Tennessee.
SBC leader Ronnie Floyd praises Boto
Boto retired from his SBC post in 2019 and received high praise from then-Executive Committee President Ronnie Floyd.
"I have known Augie for many years and appreciate his close walk with the Lord, his deep commitment to his family, his active involvement in his local church, and his love for the Southern Baptist Convention," Floyd told Baptist Press at the time. "He is a Christian gentleman and a godly layman of the highest order."
Floyd also said Boto "ably led the Executive Committee" for 13 months as interim president "during a challenging year in Southern Baptist life." (Boto was interim president after Frank Page resigned until Floyd took the helm.)
Floyd said in an email today that when he praised Boto two years ago, he was "absolutely not" aware of Boto's email calling advocates part of "a satanic scheme" or his testimony on behalf of the former gymnastics coach.
Earlier this year, Boto agreed not to hold any leadership positions within SBC entities as part of a settlement between a charitable foundation Boto helped direct and two SBC schools—Baylor University and Southwestern Seminary.
The schools had sued the foundation for organizing a "secret coup" to divert gifts away from the schools and instead to the foundation.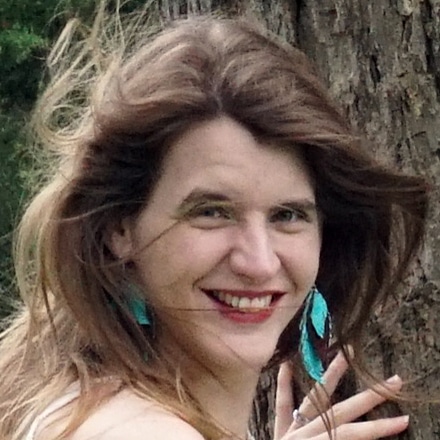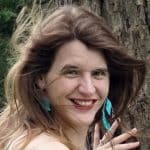 Sarah Einselen is an award-winning writer and editor based in Texas.