Secretary of Housing and Urban Development and well-known Christian conservative, Ben Carson, has tested positive for COVID-19, a HUD spokesperson revealed today.
The diagnosis comes less than a week after Carson attended an election-night party at the White House, where Mark Meadows, President Trump's chief of staff, also made an appearance and later tested positive for the novel coronavirus.
"Secretary Carson has tested positive for the coronavirus," Coalter Baker, Carson's chief of staff, reportedly told ABC News in a statement. "He is in good spirits and feels fortunate to have access to effective therapeutics which aid and markedly speed his recovery."
Carson, a successful brain surgeon, reportedly prayed before every surgery he performed and has been outspoken about his Christian faith. Before taking office, he served as the national chairman of My Faith Votes, a non-partisan group that "exists to inspire and motivate Jesus followers to vote."
Carson also is a member of the Seventh-day Adventist Church (SDA). Seventh-Day Adventists maintain many doctrines professed by evangelical denominations. However, one SDA doctrine that is considered unorthodox is Sabbatarianism — a required observance of the Sabbath on Saturday.
SDA also has long framed health as a core spiritual concern for those within the faith. While the church does not mandate specific health practices, it encourages members to exercise, eat a vegetarian diet with supplements, and abstain from alcohol, tobacco and drugs.
The church's website says staying healthy is a way to model a positive example of "God's love and care," explaining, "We believe God calls us to care for our bodies, treating them with the respect a divine creation deserves."
Carson is known to abstain from alcohol and sticks to a mostly vegetarian diet. He has also advocated for mask-wearing during the pandemic, telling ABC News 5 Cleveland in June that "if we all do it, it will make a dramatic difference."
However, Carson has reportedly been spotted attending indoor events this year without wearing a mask. It is unclear if he wore one while attending the White House election party, where all were tested beforehand. According to the Associated Press, many at the White House party — including Meadows — did not wear face coverings.
G. Alexander Bryant, the North American president of the Seventh-day Adventists, expressed concerns about the pandemic caused by the novel coronavirus  in October, saying it "impacts all of our churches, which is about 6,000 congregations, and all of our schools and all of our offices."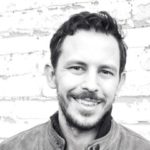 Jack Jenkins is an award-winning journalist and national reporter for the Religion News Service. National reporter Emily McFarlan Miller also contributed to this report.