Despite resigning from his Oregon megachurch last summer amid numerous allegations of sexual misconduct and abuse, Ben Courson has returned to ministry.
The former pastor and author is posting again for his more than 150,000 followers on social media—and recently preached at a youth ministry venue. Today, he announced five new speaking engagements around the country.
Courson also has gone on the offensive against his accusers.
"I've had people say lies about me that are so ridiculous, if they weren't so hurtful, it would've been laughable," Courson said in a recent YouTube video. He added, "If we quarrel and argue and fight and sling mud, we become part of the darkness rather than the answer of light."
Last August, Courson resigned as head pastor at Applegate Christian Fellowship in Jacksonville, Oregon after Instagram influencer Lorin Lynch publicly called Courson out over alleged sexual misconduct.
Give a gift of $25 or more to The Roys Report this month, and you will receive a copy of "I Can't Hear God Anymore: Life in A Dallas Cult" by Wendy Duncan. To donate, click here.

In a video statement posted online at the time, Courson apologized for "mistakes" in his dating relationships and said he was taking six months off to "reflect."
Four of Courson's alleged victims previously told their stories to The Roys Report (TRR). One of the victims also filed a police report, which TRR recently obtained, alleging Courson committed two felony sexual assaults against her and one misdemeanor sexual assault.
The debacle last summer prompted two elders at Applegate to resign and to call for an independent investigation. One of them, Paul Sandu, wrote in a letter that Courson had admitted to "inappropriate sex activity with multiple women" and was "disqualified from ministry."
Applegate never commissioned any investigation.
And for months, Courson has remained silent.
In late February 2022, Jackson County District Attorney Beth Heckert decided not to prosecute Courson's criminal case. Heckert told TRR that her office declined Courson's case "for insufficient evidence."
Police aren't commenting on the case. But Medford police Detective Diane Sandler told Paul Sandu in a recorded police interview obtained by TRR that exposing people in power "are the hardest cases to work" because of the public's desire to trust and believe them.
Sandler told former elder James Meyers in a police recording that the district attorney's office would not be "making a determination of 'Did something actually happen?' They're saying, 'Can I prove it?'"
About a week after the district attorney's decision, Courson began posting messages about God, faith, overcoming panic attacks, and not letting people "rewrite your story" to his 154,000 followers on Instagram.
One of those who liked an Instagram post of Courson's was megachurch pastor Greg Laurie. Laurie did not respond to a request for comment and the like has since been removed.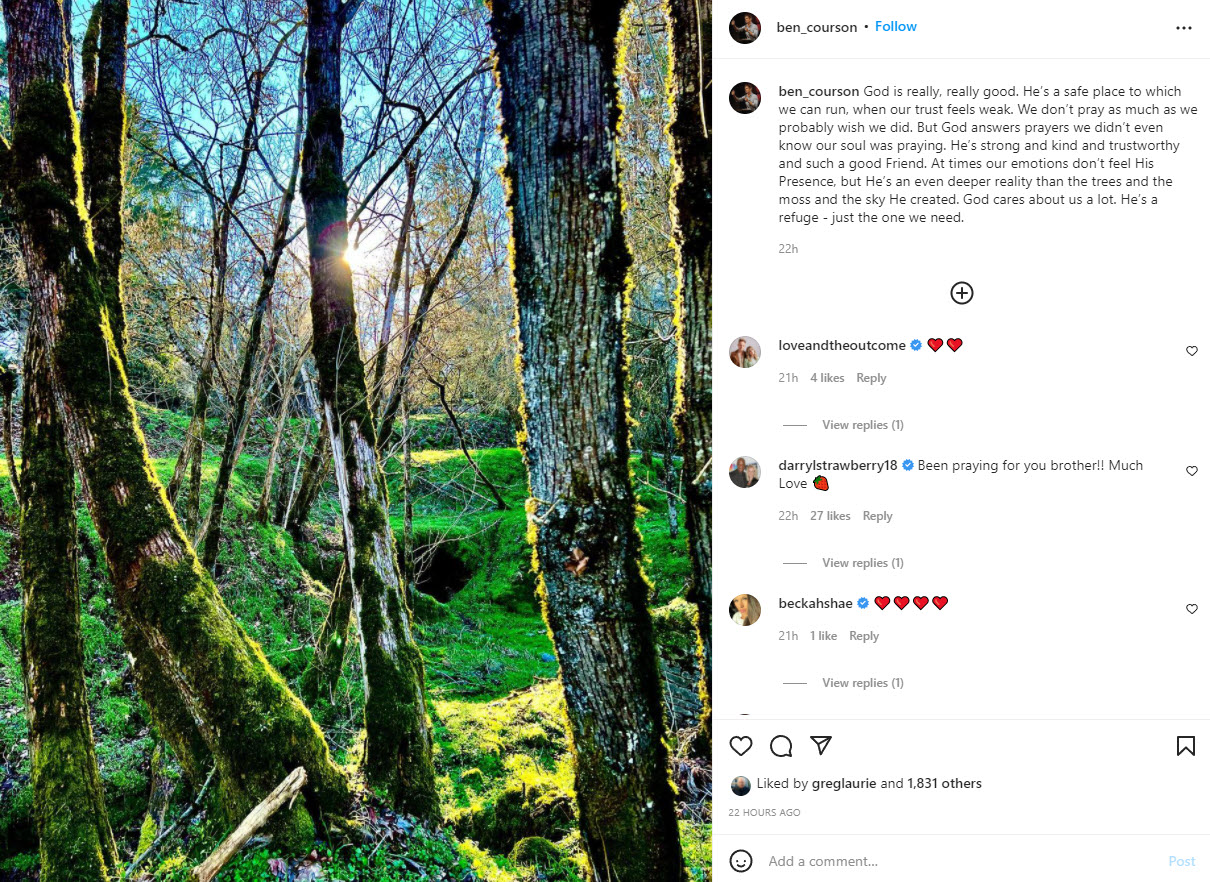 Courson also has reactivated his Hope Generation website with links to his YouTube videos, podcast, and books.
Courson recently posted on Instagram that he had preached at a site of Oregon youth ministry Youth 71:Five Ministries, a ministry for at-risk youth.
When contacted, Youth 71:Five Executive Director Bud Amundsen said the event was for a different ministry, which had used Youth 71's building. Amundsen declined to name the other ministry but said Courson was chosen at the "last minute" and that ministry's staff didn't have prior knowledge of his misconduct.
Courson's post was removed after The Roys Report reached out to Youth 71:Five, but TRR saved a screenshot.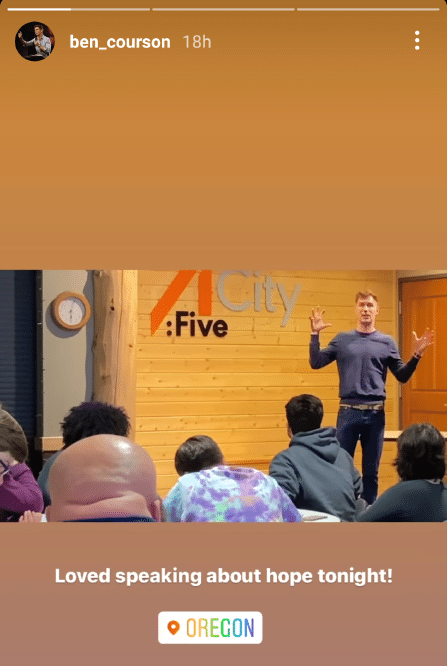 The woman who filed the police report against Courson told TRR that she stands by her story and is disappointed by the outcome of her case. TRR agreed to keep the woman's identity confidential due to the nature of the alleged crime, but has confirmed her identity with Sandu and Ashlie Moore, a friend of the woman.
The woman, who grew up attending Applegate, said she felt "violated" by Courson, and as a result of his abuse, has suffered panic attacks and is in therapy to cope.
"I was pushing against him the whole time with all of my strength," she told TRR. "It's disappointing, considering he doesn't have any consequences for what he did, and I have consequences for what he did—mental and emotional consequences."
Courson has not spoken publicly about the police report since it was filed last August and hasn't responded to requests from TRR for comment. However, in a written statement to police, Courson denied the woman's claims.
Police report details alleged sexual assault
In a police report filed on August 13, 2021, and obtained by TRR, a former Applegate congregant alleges Courson sexually assaulted her three times from November 2019 through July 2020.
At the beginning of the incidents, Courson was serving as a pastor of Applegate under his father and Applegate founder, Jon Courson. In May 2020, Jon Courson retired and appointed Ben as head pastor.
The first alleged assault occurred in November 2019, when the woman went to Ben Courson's house for the first time, the report states. Courson reportedly asked to kiss her, and she said no. Then he allegedly started kissing her anyway.
The woman says she told Courson to stop. Three times, he reached down the front of her pants, but she removed his hand until he wouldn't let her remove it anymore, touching her vagina, the report states.
The woman said Courson removed her clothes and his. She said she felt uncomfortable, but also trusted Courson since he's a pastor. So, she relented and followed him into the bedroom, where he ejaculated on top of her, according to the report.
At the time, the two were in a dating relationship. The woman told TRR that Courson urged her not to tell anyone about their relationship and to lie if someone asked about them.
The police report includes a text from Courson on November 14, 2020, in which he asks the woman to keep their relationship a secret because he's "super private."
Police Report Excerpt
P003073_Medford police report_Redacted_Ben's text

The woman says she broke off the relationship in December 2019, but the two continued to be friends.
Then, in May 2020, the woman reportedly visited Courson at his house. Courson "suddenly climbed on top of her" and kissed her, the report states. The woman allegedly told him no "multiple times," but he "ignored" her. She kept telling him to stop and eventually, he did, according to the report.
The woman said Courson later asked her if she'd told anyone what had happened, and she said she'd told her counselor. Courson then "lost his temper," and accused her of "potentially exposing him and ruining him," the report states. The woman told TRR that Courson made her cry and in response, he then tried to hug and kiss her.
The police report includes an audio message from Courson to the woman on May 14, 2020. In it, he apologizes for losing his temper and for trying to "hug you and stuff."
A few weeks later, the woman reached out to Courson because he posted on Instagram, alluding to being "suicidal," the report states.
The two reportedly watched a movie at his house. Courson then invited the woman into a sauna at his house, but she objected, the report states. It adds that he "pleaded" with her and told her he'd "be good" and stay on his side, so she relented, changing into a towel. 
A few minutes later, Courson grabbed her by her hips and kissed her, the report states. She reportedly told him no, left the sauna, and went to the bathroom.
She told TRR that Courson "aggressively" pursued her despite her trying to get away from him. In the bathroom, he started kissing her again, grabbed her breasts, thigh, and bottom, and tried to pull her towel off her, the report states.
The woman finally said, "What word other than 'no' do I need to say to get you to stop?" according to the report. Courson then allegedly stopped, and the woman left.
The woman told TRR that Courson later apologized to her for "overstepping boundaries." They remained in contact for a few months because she was working on a project with him. In addition to their personal relationship, the woman also worked for Courson as a photographer, model, and influencer for the videos he posted for Hope Generation. The woman said she eventually ended all contact.
The woman said she filed the police report in 2021, after learning that what happened to her constituted criminal abuse. "Penetration" didn't happen, she said, adding that she was "in denial" about Courson's treatment of her and "making excuses" for him.
Oregon law has a category of "sexual abuse in the third degree" in which the victim "does not consent to sexual contact."  It has separate categories that involve unwanted penetration.
Consent needs to be given every time a sexual activity happens, said Erinn Robinson, press secretary for Rape Abuse and Incest National Network (RAINN). "Consenting to one activity, one time, does not mean someone gives consent for other activities or for the same activity on other occasions," Robinson said.
In a statement to police, Courson said that he and the woman who accused him of assault dated in the spring of 2020 and had "multiple intimate encounters." In May 2020, during one of those encounters, the woman told him to stop and "I did so immediately," Courson wrote.  After that, "we remained friendly for over a year."
Alleged assaults follow pattern
The accounts of assault in the police report closely resemble accounts by three other women who accused Courson of sexual misconduct against them.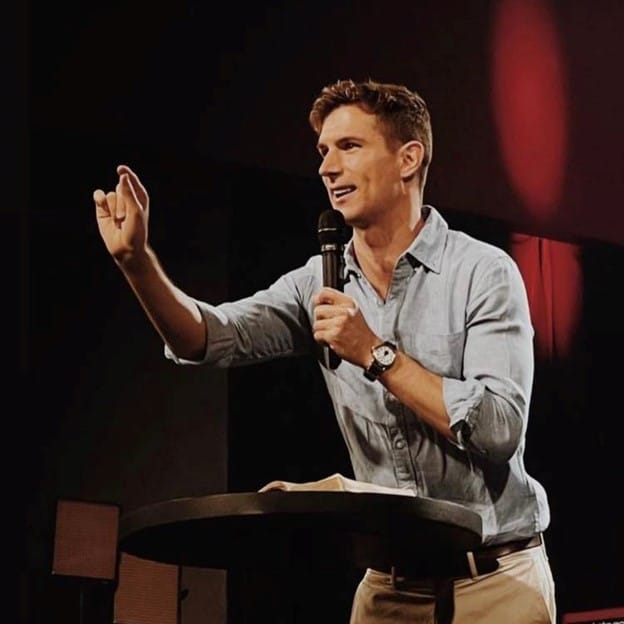 The women talked about having an undefined relationship with Courson and trusting him because he was their pastor. The women also relayed that Courson "used" or took "advantage of" them and that Courson required that they keep their relationship secret.
The women also alleged that Courson initiated a sexual encounter with them during the first or second time they were alone with him in his house. Two of the women said Courson initiated kissing, took their clothes off, then ejaculated on them without penetration.
Two women said they didn't protest Courson's sexual initiation. However, one woman told TRR that she went to Courson's house thinking other young adults would be there, too. Then he "straight up forced himself on me . . . attempting to have a sexual encounter . . . trying to put his hands in places I wasn't comfortable with."
She said she "yanked away from him" and "got outta there" and didn't speak to him again.
None of the other women filed police reports against Courson.
Ben is back
Though no longer pastoring, Courson maintains a following through his Hope Generation ministry online.
Applegate had supported Hope Generation at $20,000 a month, TRR previously reported, but it's unclear where the funding comes from now. Applegate Lead Pastor Alex Heater didn't return attempts for comment.
Courson's ministry website is set up to take bookings for speaking engagements. The site is also promoting his books, "Optimisfits" and "Flirting with Darkness."
However, Harvest House, the publisher of Courson's books, ended its contract with him last year.
"In consideration of the public disclosures and serious allegations made against Ben Courson, combined with his video admission with regard to incidents of misconduct with women, Harvest House decided in early September of 2021 to terminate his two authored contracts and immediately destroy all their remaining inventory for the books, 'Optimisfits' and 'Flirting with Darkness,'" Bob Hawkins, president of Harvest House, said in a statement.
Courson recently posted a video on Instagram, saying that Jesus collected the tears of a woman who had been "used, abused, (and) objectified by others."
"I want to tell you that your tears are not lost on God," Ben Courson said. "They are caught by God as the bride of Christ."
Courson also recently posted a video of him and his dad, Jon Courson, discussing revelation.
Jon Courson has also been accused of sexual misconduct and spiritual abuse.
Ben Courson's recent posts have been met with criticism.
"I totally have a heart for the girls that have been hurt," said Instagram influencer Lorin Lynch in a March 5 Instagram post. "When we hear about (Courson's) message about 'collecting tears' . . . it reminds me . . . how do people get away without confessing?"
Chas Smith, Courson's cousin, told TRR that he wished Courson would address the criminal allegations directly and publicly.
"The lack of direct addressing is the part that I'm like, 'What are you doing?'" Smith said. "Come on, that seems lame to me. . . .Either cop to it and apologize or deny it if it wasn't true."
Smith released a book this month that includes a history of the Coursons, including a bank-robbing cousin, Danny Courson, called "Blessed are the Bank Robbers: The True Adventures of an Evangelical Outlaw." At the last minute, Smith added a postscript about TRR's coverage of Ben and Jon Courson.
"It was a nasty, yet all-too-familiar story of excess, of power abuse, of tawdry, unfortunate ugliness," he wrote.
The woman who filed the police report against Courson told TRR that she used to consider Ben Courson her favorite pastor. Not anymore, she said.
"I trusted Ben because I've known him since he started preaching," she told TRR. "I really enjoyed the way he interprets the Bible and speaks about Jesus but obviously that's caused a lot of confusion. . . . It's just really shocking. You think you know somebody and then you don't at all. This is the façade he put on."
This article has been updated to provide a link to the full police report with allegations against Courson.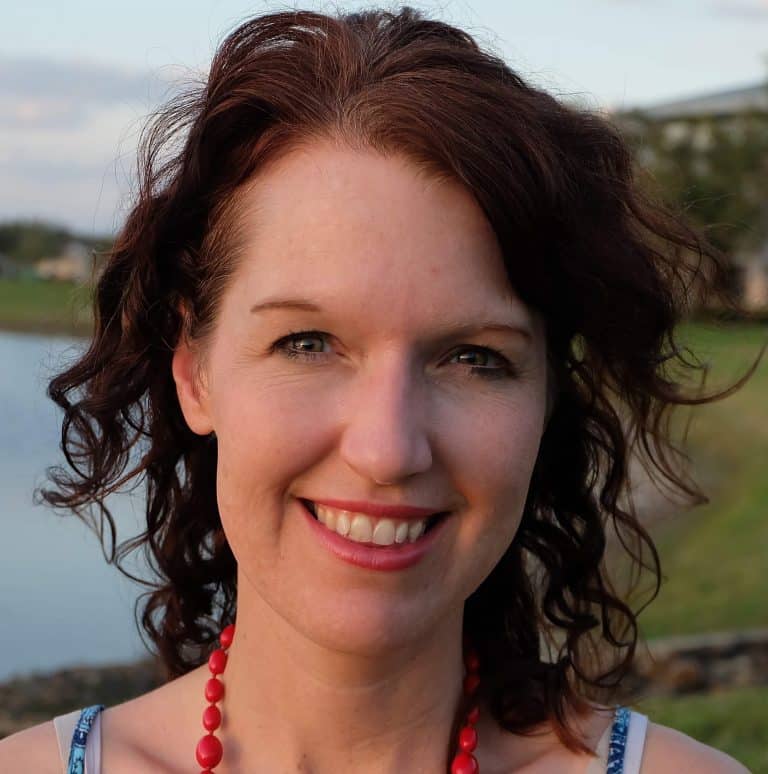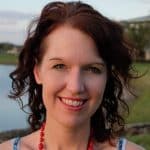 Rebecca Hopkins is a journalist based in Colorado.