The church where John Piper pastored for 33 years is arguably facing one of its greatest crises in 150 years. Elders and ministers at Bethlehem Baptist Church in Minneapolis, Minnesota have resigned over what Piper's successor, Jason Meyer, calls an embrace of "neo-fundamentalism" and a "unity" culture that breeds fear and seeks to protect the institution. Another pastor who resigned is accusing a Bethlehem elder of spiritual abuse and calling on him to resign.
In Meyer's letter of resignation, which The Roys Report obtained, Meyer writes, "Despite the charge that Bethlehem is drifting toward liberalism, I actually think we have lost some of our elasticity as the wind blows more in the direction of neo-fundamentalism."
Meyer also wrote, "I personally fear we are in danger of veering too much towards a 'unity' culture. A unity or 'one voice' culture puts a lot of focus on institutional protection." Meyer adds that while "unity is a great goal," the "problem comes when unity moves from a desired goal to a demanded outcome."
The Roys Report has also learned that Pastor for Care and Counseling Bryan Pickering, who also recently resigned, called for the resignation of a fellow elder, Andy Naselli, who's a professor at Bethlehem College and Seminary.
According to Pickering, Naselli had been the focus of an internal investigation at BCS due to allegations of bullying and spiritual abuse brought by about 12 former and current BCS students. Those allegations were dismissed by BCS last August.
Give a gift of $30 or more to The Roys Report this month, and you will receive a copy of "The Ballot and the Bible" by Kaitlyn Schiess. To donate, click here.
However, this past spring, several church members also brought allegations of sin and misconduct against Naselli.
In a letter that Pickering presented to Naselli in February, and the church's Elder Council in March, Pickering accused Naselli of "displaying a pattern of controlling and egregious sin against God and people."
"I do not think you are presently qualified for the office of elder," Pickering wrote, and urged Naselli to resign to "spare the church, and the elder council, grief upon grief."
Naselli did not resign. He also did not respond to The Roys Report's repeated requests for an interview.
On March 16, the elders dismissed the grievances against Naselli. However, three pastors/elders voted against dismissing charges—Pickering, Meyer, and Ming-Jinn Tong, former pastor of neighborhood outreach who also recently resigned.
According to Pickering, Tong called the elders' process and decision to dismiss the allegations against Naselli "unethical."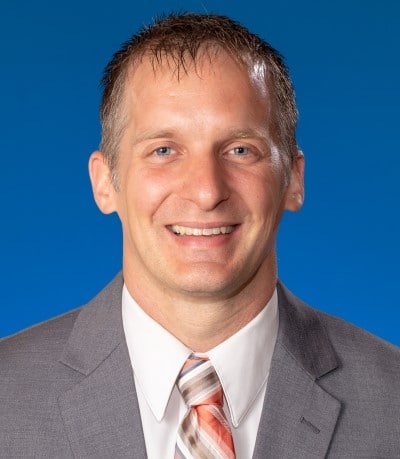 In Meyer's resignation letter, Meyer writes:"(I)t seemed that a committee of non-staff elders from each campus would be the best group to be able to take the allegations and sift them. I thought others agreed with me as we talked about taking that approach. But the vote said the opposite. I still believe we should have done the investigation, but I was able to get to the point where I regarded the March 16 process as incomplete, not immoral."
On April 20, the elders met again for what Pickering and Meyer likened to a "tribunal." Pickering said that in that meeting, the elders accused Meyer and Tong of "subordinating the gospel" and embracing Marxism and Critical Race Theory—a controversial approach to understanding systemic racism.
In his resignation letter, Meyer added, "Ming-Jinn, Bryan, and I were called shame terms like 'coddlers,' and Ming-Jinn was called 'Absalom.'"
Both Meyer and Tong spoke out against racism, Pickering said, but added that the charges were not true.
Meyer wrote in his letter, "It is hard to avoid seeing (the charges) as retribution."
The Roys Report reached out to several elders for comment. Two Bethlehem elders, Ken Currie and Chairman Kurt Elting-Ballard, responded that they are "focusing our energy on the needs of our flock" and had "no other comment or statement to add."
Long-simmering tensions at Bethlehem come to a head
The resignations and fractures in leadership at Bethlehem Baptist Church (BBC) extend to the congregation and have been simmering for years.
So far this year, about 200 people—nearly 10% of the megachurch's total membership—have resigned as members from Bethlehem's Downtown campus, according to statistics provided to The Roys Report by former BBC members. (The Roys Report was not able to obtain statistics for member resignations at Bethlehem's two other campuses—North and South.)
Some of the resignations were due to normal factors, like families moving out of the area. But many were due to tensions resulting from racial and women's issues, ties to controversial pastor Doug Wilson, and the elders' handling of allegations of misconduct by Andy Naselli.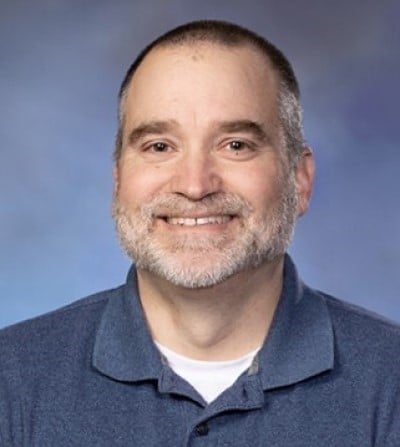 These tensions came to a head at a contentious BBC congregational meeting on January 31 in which two members, Steve and Janette Takata, submitted motions for the church to consider. (BBC has about 40 elders, but the congregation is considered the "final authority" and meets quarterly to vote on church matters.)
One motion concerned the Racial Harmony Task Force, a group formed in early 2019 to address the lack of minority representation on BBC's Elder Council. In the summer of 2019, the task force presented an 85-page report to the elders, which essentially died in committee. This prompted many members of the task force to leave the church, according to Janice Perez Evans, a task force co-leader.
At the meeting, Steve Takata moved that the task force's unedited reports be released to Bethlehem members. The motion passed on a voice vote and Takata told The Roys Report that three of the task force's five reports were eventually released to church members with redactions.
The other, and far more contentious, motion concerned an October 1, 2019, episode of Man Rampant, a podcast on Christianity, leadership, and masculinity hosted by Doug Wilson. The episode was titled "The Sin of Empathy," and featured guest Joe Rigney, who at the time of the January meeting had been appointed president of Bethlehem College and Seminary (BCS) but had not yet assumed office.
The episode, which argued that empathy is sin because it leads to siding unquestioningly with aggrieved parties, deeply upset several people at Bethlehem.
One of them, Ann Mekala, wrote in a 2019 letter to several elders, "There is an air of disdain and distrust towards women woven throughout the episode." She noted that Wilson and Rigney gave examples of women falsely accusing men in the podcast and encouraged listeners to be skeptical toward those who report abuse.
Mekala, who says she was emotionally and spiritually abused for eight years while serving in a campus ministry overseen by Bethlehem, told The Roys Report that listening to the podcast was traumatizing.
"Having just come out of an abusive system where women aren't believed, it was like, 'Yeah, this is exactly what I've lived,'" Mekala said.
A few Bethlehem elders responded positively to her letter, Mekala said. But when urged to make a public statement that BBC did not endorse Rigney's view, one elder instead directed Mekala to meet with Tim Tomlinson, who was then president of BCS.
Mekala, her husband, and another BBC elder met with Tomlinson in December 2019, Mekala said. She said the meeting did not go well, and Tomlinson told her that he supported Rigney's view.
The Roys Report reached out to Tomlinson for comment, but he did not respond.
Janette Takata also wrote emails to BBC elders in 2019 with concerns about the episode.
Brian Tabb, a BBC elder and dean at BCS, told Takata in an email that he could understand her concerns. He added that Wilson's church "has received a great deal of scrutiny about its poor handling of abuse cases in the past, so I cringed when I heard (Wilson) bring up . . . examples (from Wilson's church)." (An investigation by Wilson's denomination found several serious errors in Wilson's handling of sex abuse cases in his church, including shifting blame for sexual abuse from the perpetrator to the father of the victim.)
Bryan Pickering also expressed concern about the Man Rampant episode to Takata. He wrote in an email to her that he believed the elders would be "taking up the issue in the days ahead."
However, Takata said nothing ever came of her efforts. So, at the January 31, 2021, meeting—just months before Joe Rigney was installed as president of BCS—Takata moved that the elders make a public statement separating the views expressed by Rigney in Man Rampant from the views and teaching of BBC.
In arguing for the motion, Takata expressed that it was disheartening to her that an elder "who calls himself a pastor" had given the Man Rampant episode a 5-star rating.
That elder was Andy Naselli.
And according to audio obtained by The Roys Report, Naselli responded to the motion by stating publicly: "I am the pastor that Mrs. Takata just quoted. And I stand by what I wrote. And I want to speak against her motion. And if the elders were to move for that motion, I would resign out of principle."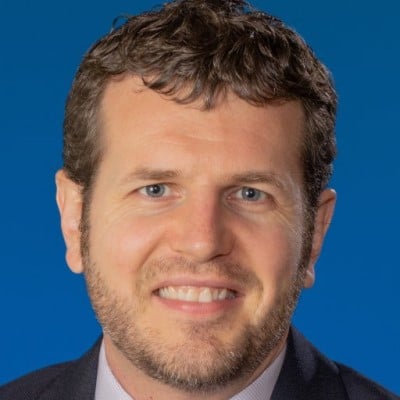 When someone at the meeting asked Naselli to explain himself, he responded that what was happening in the room—how some were taking sides "without any judgment"—was exactly what Rigney and Wilson were protesting in their podcast.
Steve and Janette Takata told The Roys Report they were shocked by Naselli's ultimatum. And though Naselli would later apologize for what he said, the Takatas said Naselli made disparaging statements about them in the months following to elders, BBC members, and staff at BCS. This led the Takatas and other BBC members to file grievances against Naselli with BBC's Elder Council.
Pickering, however, said he was not surprised by Naselli's response at the meeting. Instead, he said it confirmed the pattern he already suspected after speaking with nearly all 12 former BCS students who in 2020 submitted allegations against Naselli to BCS administration.
In our next article on events at Bethlehem Baptist Church, we'll explore the allegations against Naselli, as well as the response by BCS administration and BBC elders.
Pastor Jason Meyer's Letter of Resignation – July 12, 2021
MeyerResignation_Redacted

*This article has been updated for accuracy.