A Bible college in Pennsylvania has awarded honorary doctorates to its own trustees multiple times over the last few years. It's a practice discouraged by the state of Pennsylvania and by the college's accrediting agency. And now, one of the recipients is styling himself "doctor" in launching his own seminary partnered with the Acts29 church-planting network.
Two sitting trustees of Lancaster Bible College | Capital Seminary & Graduate School and a former trustee have received honorary doctorates from LBC since 2014.
Philip Clemens, current chairman of the board of trustees, received an honorary Doctor of Letters degree on Dec. 12, 2014. In May 2018, trustee Steven Wilson received an honorary Doctor of Divinity degree from LBC. And Doug Logan Jr., who until 2019 was also an LBC trustee, was awarded an honorary Doctor of Divinity degree at the institution's Dec. 13, 2019 commencement.
The Roys Report reached out to Lancaster Bible College for comment but the institution didn't reply.
Pennsylvania state regulations don't permit an institution to award honorary degrees to its own trustees or faculty "except in extraordinary cases meriting special consideration." The Association for Biblical Higher Education, one of Lancaster Bible College's accrediting agencies, has a similar policy.
Give a gift of $25 or more to The Roys Report this month, and you will receive a copy of "In Our Lives First: Meditations for Counselors" by Dr. Diane Langberg. To donate, click here.
"The state will say in order to qualify to give an honorary degree, then you have to meet certain standards," ABHE President Philip Dearborn said. Dearborn is an LBC graduate and worked there for more than 20 years, including as provost, before becoming ABHE president. He earned a doctorate from Temple University.
It's normal for an institution to award one or two honorary degrees a year, Dearborn said, often to the university's commencement speaker.
Honorary degrees "don't go through the normal academic process," he said, and ABHE accreditation doesn't apply to them. As at Lancaster Bible College, honorary recognition is approved by the board of trustees rather than an academic department, and recipients don't complete a specific course of study or a dissertation.
"It's a different kind of recognition for somebody who's distinguished themselves in some way," Dearborn said. Institutions set their own criteria for what accomplishments they consider worthy of honorary recognition, he added, and ABHE would consider whether institutions followed their own policies in awarding honorary doctorates.
In cases where an institution gives an honorary doctorate to one of its own trustees, like LBC did, "I would say the burden of proof is on the institution to demonstrate that this was the extenuating circumstance," he said.
Lancaster Bible College didn't respond when The Roys Report asked why the college's trustees thought the three men's accomplishments merited the extraordinary step.
The Trustees
Doug Logan Jr. was on LBC's board of trustees until 2019, according to the college's IRS filings. Then he helped found Grimke Seminary, where he's now president of the Grimke School of Urban Ministry. He's also associate director of Acts29, the church network with which Grimke is affiliated. Acts29 didn't respond when The Roys Report reached out for comment.
It's unclear whether Grimke is pursuing accreditation. It can take some time for a new institution to be accredited through an agency like ABHE, but there's nothing on Grimke's website indicating it's even seeking that.
A phone number for Grimke couldn't be found and the seminary didn't reply when The Roys Report emailed.
Logan received his honorary Doctor of Divinity degree in 2019 shortly after he helped found Grimke. Logan's board service wasn't mentioned when he was awarded the honor. Clemens, speaking at the commencement, echoed a common reason for bestowing honorary doctorates: "It's our hope that this honorary degree will strengthen his hand of ministry as he provides visionary leadership and effective training for church leaders."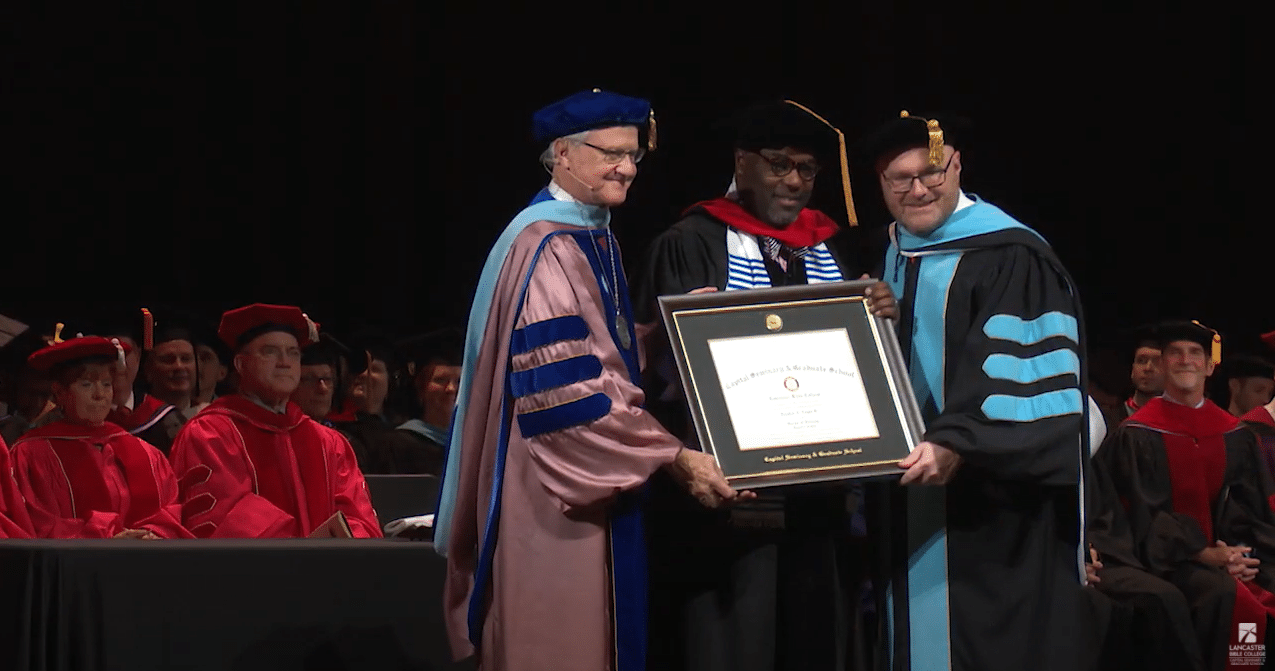 LBC trustee Chairman Philip Clemens received his honorary Doctor of Letters degree in 2014 for "distinguished leadership achievements" including two decades of service with the trustee board. His LinkedIn profile shows he's been board chairman since 2007. He retired in 2015 as chairman of The Clemens Food Group, which is now facing lawsuits over alleged price-fixing along with several other pork processing businesses.
Steven Wilson was awarded his honorary Doctor of Divinity degree in 2018 for his work with Compassion International and his reputation as "an insightful strategist with strong business acumen." His position on the board of trustees was mentioned when he was introduced earlier in the ceremony as the commencement speaker.
A 'Doctor' or Not?
Contrary to normal academic practice, the three trustees and at least one other associated with Lancaster Bible College have been referred to as "doctor" without having an earned doctorate.
Honorary degrees don't reflect the same work that earned degrees do; for example, recipients didn't write a dissertation or contribute to the literature in a field of study, Dearborn said. So as "not to mislead or unintentionally mislead or whatever, we always would recommend that it's stated it's an honorary degree," he said.
Academic institutions generally agree that the title of "doctor" shouldn't be used for people who hold only an honorary doctorate.
"Honorary degree recipients should not refer to themselves as 'doctor,' nor should they use the title on business cards or in correspondence," wrote April Harris, an academic etiquette expert who's written several books on hosting ceremonies and special events in higher education. Instead, recipients can show their honorary recognition with an abbreviation after their name, she wrote.
Academics reading the abbreviations recognize the degrees they stand for as exclusively honorary designations.
"Many people don't use this designation correctly," Harris told The Roys Report in an email. "This is not necessarily their fault or an attempt to deceive, rather, no one has explained the proper use of the term." 
Harris wrote on her blog that it's appropriate for honorary degree recipients to be called "doctor" only verbally at the institution that awarded the degree or in correspondence from there.
However, Logan uses the title on the website of Grimke Seminary. Clemens and Wilson are identified as "doctor" on LBC's public board of trustees listing.
None of the three have an earned doctorate, and they're not the only ones at LBC to adopt the "doctor" title without having done the work.
LBC's Washington, D.C. site director is styled "Dr. A. Michael Black" on his profile on LBC's website. His profile shows he's working on a Doctor of Ministry at Wesley Theological Seminary, but he hasn't completed it. Elsewhere, LBC's website states he received an honorary doctorate from Saint Thomas Christian College, an apparently unaccredited Florida school with an F rating from the Better Business Bureau.
Such use of the "doctor" title gets into a "gray area" of academic ethics, Dearborn said. "It's all in the spirit of how somebody is using that particular honor that's been given to them."
"If I were receiving an honorary degree and I did not have an earned doctorate . . . just in my personal ethic, I would not be comfortable saying I'm a doctor," Dearborn added. "Because it's not an earned degree. It's something that's honorary."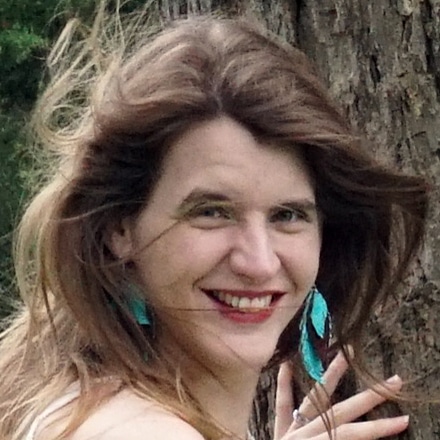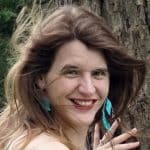 Sarah Einselen is an award-winning writer and editor based in Texas.