A Christian billionaire charged with running a multibillion-dollar stock fraud is the man who funded Ravi Zacharias' 2017 lawsuit against Lori Anne Thompson, a former RZIM spokesperson says.
Prosecutors in New York yesterday announced racketeering conspiracy, securities fraud and wire fraud charges against Bill Hwang, the founder of Archegos Capital Management.
Today, Ruth Malhotra, former public relations manager for Ravi Zacharias International Ministries (RZIM), accused Hwang of helping Zacharias cover up his abuse.
 "When Ravi Zacharias filed a RICO lawsuit against @LoriAnneThompson whom he sexually abused, Ravi said he had a 'donor with deep pockets who'll fund it as long as it takes to silence the Thompsons'," Malhotra tweeted today. "That donor was Bill Hwang, who was just arrested by DOJ for fraud and racketeering."
Malhotra followed up with a tweet stating that "questions remain" about RZIM's role in Hwang's funding of the RICO lawsuit. "Hwang was RZIM board member, & featured speaker-including at 2017 Business leaders Conference & 2019 Founders Weekend. Some of us on staff raised concerns in '17 but we were shut down."
Give a gift of $30 or more to The Roys Report this month, and you will receive a copy of "The Ballot and the Bible" by Kaitlyn Schiess. To donate, click here.
Questions remain re @RZIMhq role in Bill Hwang funding Ravi Zacharias RICO vs. @LoriAnneThomps2.
Hwang was RZIM board member, & featured speaker-including at 2017 Business Leaders Conference & 2019 Founders Weekend.
Some of us on staff raised concerns in'17 but we were shut down. pic.twitter.com/jOwsaWtna7

— Ruth Malhotra (@RuthMalhotra) April 28, 2022
Patrick Halligan, CFO of Archegos, was also charged by federal prosecutors. Both Hwang and Halligan have pleaded not guilty. If convicted of all charges, Hwang could face up to 380 years in prison.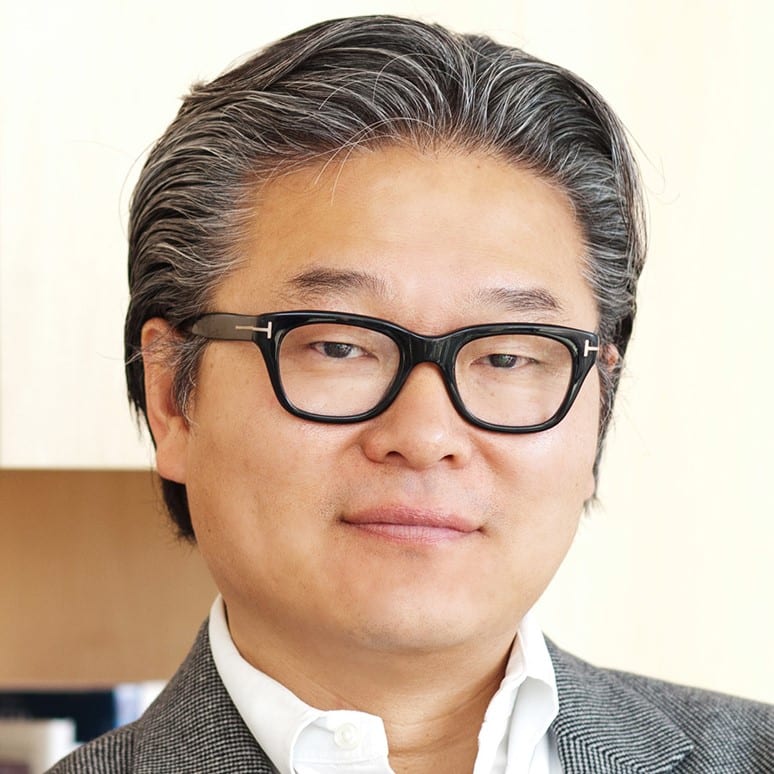 As previously reported in The Roys Report, Hwang was a major donor to RZIM. In 2017, Hwang's Grace and Mercy Foundation gave more than $1 million to RZIM. The foundation gave $255,000 in 2018 to the now disgraced ministry.
Hwang's foundation also gave millions of dollars to more than 60 other charities, most of which are evangelical. These included Fuller Seminary, The King's College, International Justice Mission, Museum of the Bible, and the Fellowship of Christian Athletes. Hwang's company was named after the Greek word "archegos," which means "chief leader" and is often used in the New Testament to refer to Jesus Christ.
The lawsuit in 2017 was a RICO lawsuit accusing Brad and Lori Anne Thompson of "coaxing (Zacharias) into an inappropriate online relationship" as part of a scheme to extort money from Zacharias.
Though Zacharias brought the lawsuit, he reportedly paid $250,000 to the Thompsons to settle the case and both parties signed a non-disclosure agreement.
Zacharias' narrative that the Thompsons were extorting money from him has been shown to be false by evidence published in TRR and the results of an independent investigation released by RZIM.
Rather than being the victim of extortion, evidence showed Zacharias was a sexual predator who sued the Thompsons to conceal his abuse.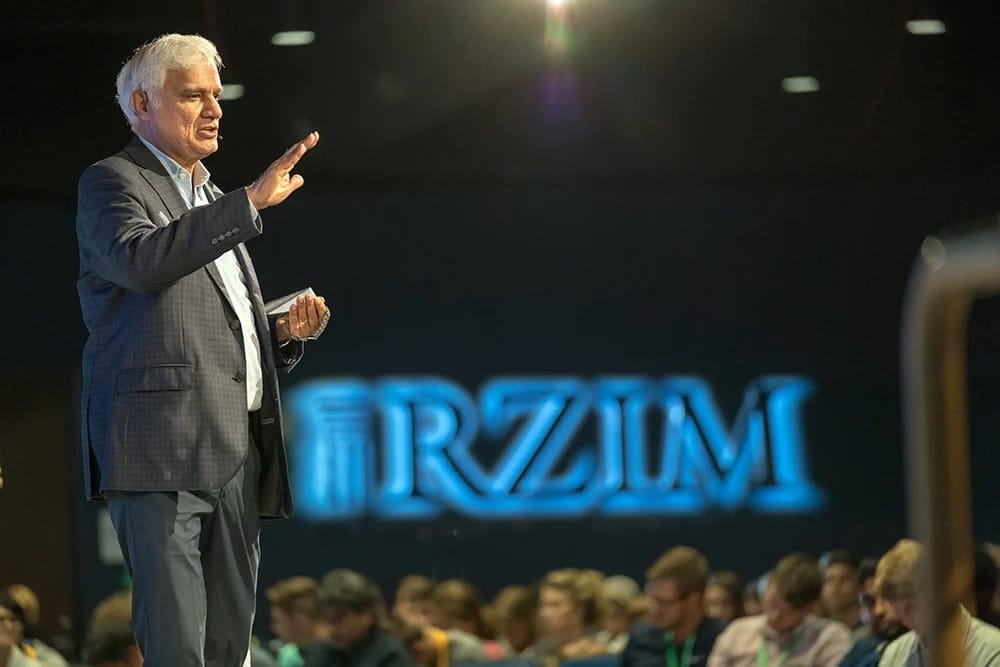 In a 2017 Christianity Today article, Zacharias claimed that "no ministry funds were used" to pay legal fees related to his lawsuit against the Thompsons.
However, a more recent independent investigation commissioned by RZIM found that's not true. The report by Guidepost Solutions states that a "donor" provided funds to pay for Zacharias' lawsuit against the Thompsons by funneling money through RZIM.
The report said RZIM would receive legal bills for the lawsuit. Then the donor would donate money to cover the amount of the legal bills, and RZIM would send the money to the law firm.
According to the report, "these donations were not recorded as payments for legal fees in RZIM's books and records." The report does not name the "donor."
TRR reached out to Hwang through his charitable foundation and asked whether Hwang funded the lawsuit against Thompsons but did not immediately hear back.
On RZIM's FAQ page, the organization has posted a response to the question of whether RZIM will issue a correction for Zacharias' 2017 claim that "no ministry funds were used" for Zacharias' lawsuit. The page states:
No one in finance was consulted prior to the release of the December 3, 2017, statement containing the words "…and no ministry funds were used." Although the very next day, the CFO raised concerns of this mischaracterization of the facts to several board members, those who weighed on the final decision concluded that it was an unintentional error and believed that amending Zacharias' personal statement would be an overreach, since it was not an official position of RZIM or its leadership.
Lori Anne Thompson called the news today about Hwang "unbelievable" in a tweet.
"Yesterday, (Hwang) was ARRESTED for the very thing I was falsely accused of," she tweeted. "This corruption ran through his ministry, board and donor base. Unbelievable."
Bill Hwang was the donor who funded the fantastical RICO and Extortion lawsuit that the late Mr. Zacharias filed against me.

Yesterday, he was ARRESTED for the very thing I was falsely accused of.

This corruption ran through his ministry, board and donor base.

Unbelievable. https://t.co/IBMN0Mw9TU

— Lori Anne Thompson R Kin. BSCH Kin. MA CHAD (@LoriAnneThomps2) April 28, 2022
Lori Anne Thompson has repeatedly asked to be released from the NDA she signed with Zacharias in 2017. To date, the executor of the Zacharias' estate has refused to do so.
The future and current structure of RZIM remain unclear. Last year, the ministry announced that it would change its name, remove all Zacharias-related content, and focus on supporting evangelism and abuse victims. The organization drastically downsized, firing most of its staff and requiring them to sign NDAs.
Last October, former RZIM CEO Sarah Davis launched a new ministry called Encounter, which employs several former RZIM speakers. The name of the ministry was later changed to Lighten, and it was disclosed that RZIM provided initial funding for the organization. Davis has since resigned from the Lighten, but her husband, Lou Phillips, remains one of Lighten's speakers.
In January of this year, another one of Zacharias' daughters, Noami Zacharias, launched a new nonprofit pledging to "restore" the legacy of Ravi Zacharias and using Zacharias' Facebook platform to raise funds. The nonprofit, Third Ladder, raises money for charitable causes.
RZIM continues to exist as an entity and continues to maintain an online presence. However, its board members and employees remain undisclosed.
Bond has been set at $100 million for Hwang and $1 million for Halligan. Both men are expected to be released today.
*This piece was updated to add clarity.