Jonathan Lotz, the grandson of evangelist Billy Graham and son of Bible teacher Anne Graham Lotz, has been hospitalized and is in critical condition with COVID-19.
His mother announced her son's illness via social media and asked for prayers for him.
"Fifty years ago I could hold my son in my arms. Now I have placed him in the arms of Jesus," she wrote in a Sunday posting that appeared on Instagram. "I am asking you to please pray for Jonathan's swift healing and recovery. For the glory of God's great name. Thank you."
Jonathan Lotz, one of three adult children of Anne Graham Lotz and the late Danny Lotz, suffered decades ago with testicular cancer. According to Forsyth Family, a magazine based in Forsyth County, North Carolina, he was diagnosed in 1998 after a routine medical appointment and was declared a cancer survivor seven years later.
His bio on his website notes that he has served on the staffs of his grandfather's evangelistic organization, the Fellowship of Christian Athletes and Build the Village, a missions group in East Africa.
Give a gift of $25 or more to The Roys Report this month, and you will receive a copy of "UnLeader" by Lance Ford. To donate, click here.
An ordained minister, he has also served on the staff of a Presbyterian Church in America congregation and preached at church revivals, retreats and chapel services.
As recently as 2018, Jonathan Lotz helped manage a Chick-fil-A restaurant in Clemmons, North Carolina, the Winston-Salem Journal reported.
"I get to serve and encourage people, and it's closed on Sundays," he told the newspaper.
When not at the restaurant, he spoke in pulpits across the Southeast.
The message on the Instagram account of Lotz, who founded AnGeL Ministries, included an image of a framed black-and-white photo of her holding her son and a more recent color photo of them standing side by side.
In a post that appeared on Facebook on the same day, Anne Graham Lotz wrote of how her son had texted her about continuing to share his faith from an intensive care unit.
"I am physically exhausted yet Spiritually overflowing!" he wrote, she said. "I am continually pouring over the Psalms of Ascent (120-134) in ICU. I have had the privilege of sharing Jesus with the ER & ICU staff! What a Savior! God is so good!"
His mother urged those who were praying for him to continue the spiritual practice.
"Pray he will not have to go on a ventilator, that his oxygen levels would increase, that his lungs will be strengthened, healed and that his health will be fully restored — with no long term complications," she wrote. "My heart is filled with gratitude for your prayers."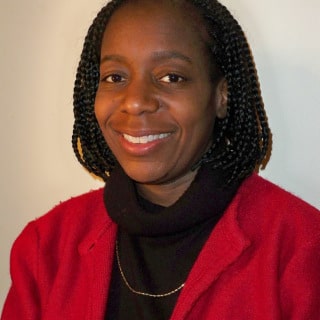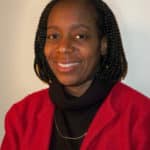 Adelle Banks is production editor and a national correspondent at Religion News Service.