A feel-good rags-to-riches biopic about a man known for his Christian faith premiered globally today via streaming services. But an investigation has largely debunked much of the story's basis.
Flamin' Hot, premiering today on Hulu and Disney Plus, depicts the life story of Richard Montañez, who over 40-plus years at Frito-Lay rose from a janitorial role to an executive leader with their Hispanic Business Unit. The inspirational drama from faith-film producer DeVon Franklin (The Star, Breakthrough) is billed as the origin story of Flamin' Hot Cheetos, a tale that Montañez has recounted in business seminars and churches for the past 15 years. 
However, a year-long Los Angeles Times investigation published in 2021 revealed that key claims of Montañez are overstated. The report, based on a dozen interviews, found Montañez was not involved in the creation of the original Flamin' Hot brand or blend of spices, which occurred at the Frito-Lay headquarters in Texas. Montañez worked at a Frito-Lay plant in southern California. 
In the Times report, Frito-Lay called Montañez's story an "urban legend." A follow-up statement from parent company PepsiCo noted the "incredible impact on our business" that Montañez has had but did not correct any details in the investigative story. 
The producer of Flamin' Hot, DeVon Franklin, also has ties to a West Coast megachurch at the center of recent controversy. Franklin serves on the board of directors at Churchome, known as a "celebrity megachurch" for star congregants like Justin Bieber and Kourtney Kardashian. 
Give a gift of $30 or more to The Roys Report this month, and you will receive a copy of "The Ballot and the Bible" by Kaitlyn Schiess. To donate, click here.
But the church is currently facing a class-action lawsuit for forcing employees to tithe. It also is under fire for knowingly rehiring an alleged rapist, who resigned shortly after The Roys Report (TRR) made the news public.
Through a representative, Franklin declined to comment on the current scandals involving Churchome. 
In a recent interview, Franklin defended the film's accuracy, saying that he met with the "top brass at Frito-Lay" in Plano, Texas, prior to the investigative story. "We did our due diligence in understanding and listening to all of these different points of view, to make sure that the movie we made was accurate," said Franklin.
The film, written by screenwriters Lewis Colick and Linda Yvette Chávez, features several key scenes from Montañez's books which the Times story refuted. These include Montañez and his family formulating a blend of spices purported to be the Flamin' Hot recipe, and a high-stakes business meeting with former PepsiCo CEO Roger Enrico who died in 2016.
Franklin, known for his popular faith-based films over the past two decades, conceded that Montañez "gets carried away" with his account of events. "He likes to have fun with how he tells the story," said Franklin. The producer also stated that he screened the film for Frito-Lay executives and they found it "very balanced." 
Montañez, who is represented by All American Entertainment Speakers, remains a popular motivational speaker who receives $10,000 to $30,000 per speaking engagement. It is unclear if his church guest appearances—or engagements at the Willow Creek-backed Global Leadership Summit—are for a similar fee. 
In December 2021, Montañez spoke during a Sunday service at Church on the Rock in St. Peters, Missouri, recounting in spiritual terms his story of creating Flamin' Hot snacks to the congregation. 
"God has something for you," preached Montañez. "It's already there. I created Hot Cheetos, but it was always there. That's why I say, with God, all you need is one revelation (to) create a revolution." 
Montañez did not immediately respond to TRR's request for comment. He granted CBS an interview in 2021 where he addressed some claims in the Times article. "If you want to go ahead and say it was a team effort, I'll give you that," he told CBS reporter Lee Cowan. "But, in my heart, it had nothing to do with a team."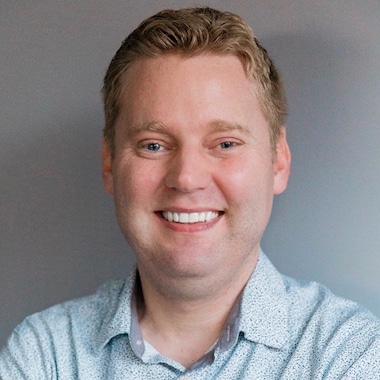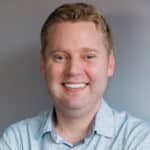 Freelance journalist Josh Shepherd writes on faith, culture, and public policy for several media outlets. He and his family live in the Washington, D.C. area.