Bob Jones University (BJU) Board Chairman John Lewis resigned today—less than a week after BJU President Steve Pettit announced his resignation, effective May 5. A petition calling for Lewis' resignation launched in response to Pettit's announcement has more than 7,800 signatures.
Pettit released the following statement on Lewis' resignation today:
Late this afternoon, I was notified that Bob Jones University Board of Trustees Chairman Dr. John Lewis has resigned from the Board of Trustees effective immediately.

He has served BJU for 32 years as a board member and seven years as chairman. His desire was to honor the mission and vision of BJU and he worked tirelessly to that end. During his tenure, the University secured regional accreditation through SACSCOC and regained our tax exemption.

I wish Dr. Lewis God's best.
The Roys Report has reached out to BJU for further comment but has not yet heard back.
On March 30, Pettit announced his resignation, stating that he believed it was "the Lord's direction and the best step to take at this time."
In a letter sent to the board nine days earlier, Pettit issued an ultimatum: either the board removes Lewis as chairman or Pettit would resign. Pettit described his working relationship with Lewis as "irreparably broken."
Give a gift of $30 or more to The Roys Report this month, and you will receive a copy of "I Didn't Survive: Emerging Whole After Deception, Persecution, and Hidden Abuse" by Naghmeh Abedini Panahi. To donate, click here.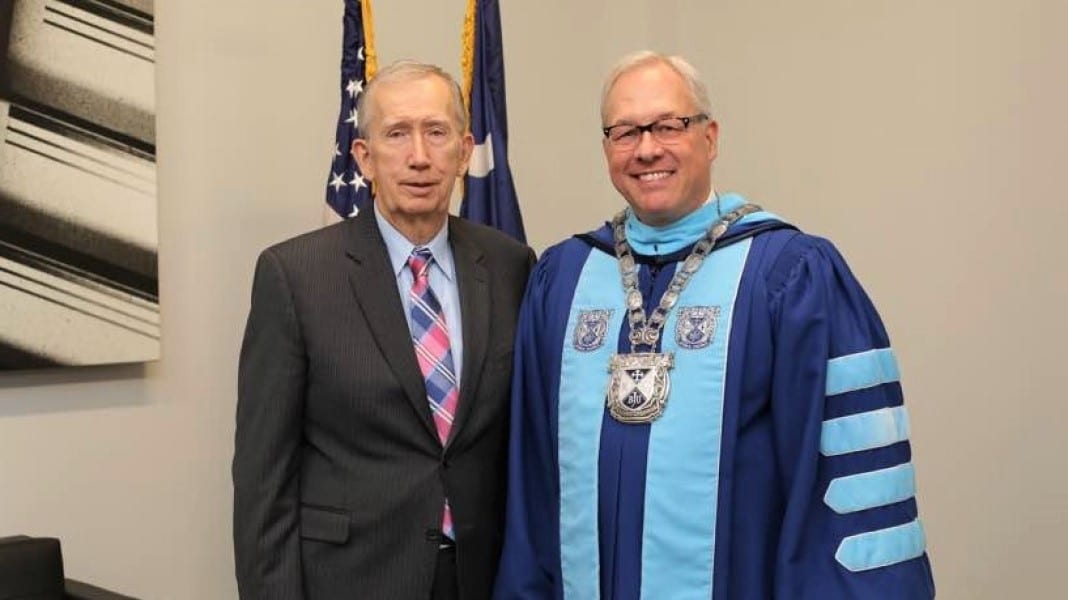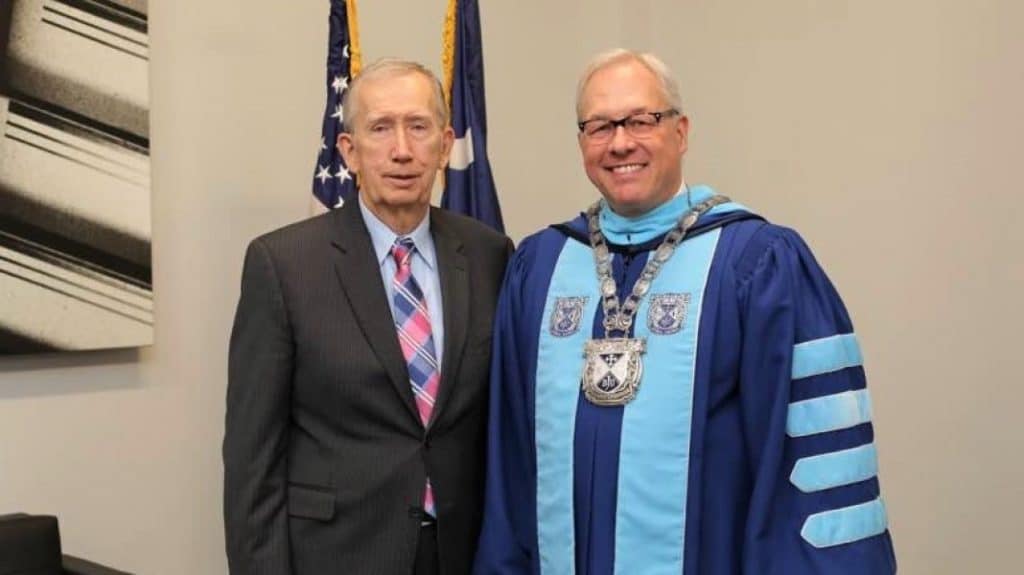 Pettit said in his letter that Lewis had operated in "secrecy and hostility" toward Pettit's administration. Pettit added that Lewis also had displayed "an uncaring or cavalier disregard" for the school's concerning financial situation and had made poor governance decisions. Pettit also claimed that Lewis had thwarted a Title IX investigation concerning a trustee's public comments about whether female students' clothing and female student athletes' uniforms accentuate their 'boobs and butts.'" 
A member of a private Facebook group, called "Positive BJU Grads & Friends," posted the news to the group two hours ago. Already, that post has received 1.1K likes and 136 comments.
"When I posted my open letter November 2nd of last year, I believed the BJU alumni would know what to do, that a great awakening would result—it was a call to action and you all jumped in and did your part," he wrote. "Thousands of you working together, emailing, texting and sending letters—our loving and loyal alumni—thank you. There is much more work to be done at BJU and our board continues to work through the challenges. Please pray for them as they seek God's face and take the additional steps needed to move the University forward."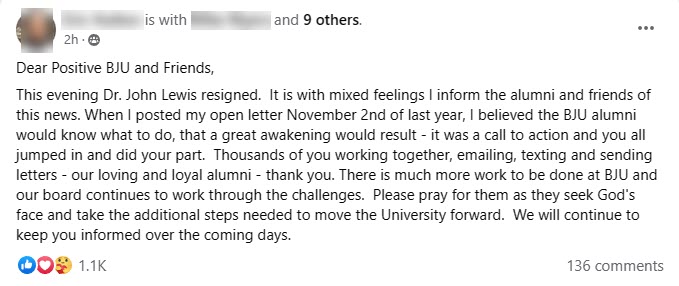 This is a developing story and will be updated.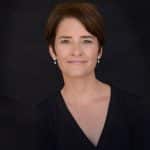 Julie Roys is a veteran investigative reporter and founder of The Roys Report. She also previously hosted a national talk show on the Moody Radio Network, called Up for Debate, and has worked as a TV reporter for a CBS affiliate. Her articles have appeared in numerous periodicals.