Pastor, author, and speaker, Bryan Loritts, last weekend took to Instagram and blamed bloggers and evangelicals for the tragic death of restored megachurch pastor, Darrin Patrick.
In a video that garnered more than 13,000 views, Loritts alleged that evangelicals "stink at grace." And he implied that Patrick took his life because evangelicals, egged on by bloggers, couldn't get "past" Patrick's past.
"And it's just heartbreaking," Loritts said. "Like, there's a whole industry out there—blogging, Christian media—that that exists and thrives off of fallen leaders. . . . When I heard that my friend died, my immediate thought was, 'Evangelicals were an accomplice to his death.'"
However, Bryan Loritts, son of nationally recognized pastor, Crawford Loritts, has a vested interest in keeping bloggers and Christian media silent.
Four years ago, Loritts was accused of covering up sex crimes committed by his brother-in-law while both men were employed by a church in Memphis. And though Loritts has left that church, and tried to put the allegations behind him, major questions remain. And blogs like the Wartburg Watch, Watchkeep, and Wondering Eagle have continued to report on the issue, much to Loritts's chagrin.
Give a gift of any amount to The Roys Report and receive a copy of "Have we lost our Head?: Reconnecting churches with Jesus" To donate, click here.
This weekend, Loritts shot back.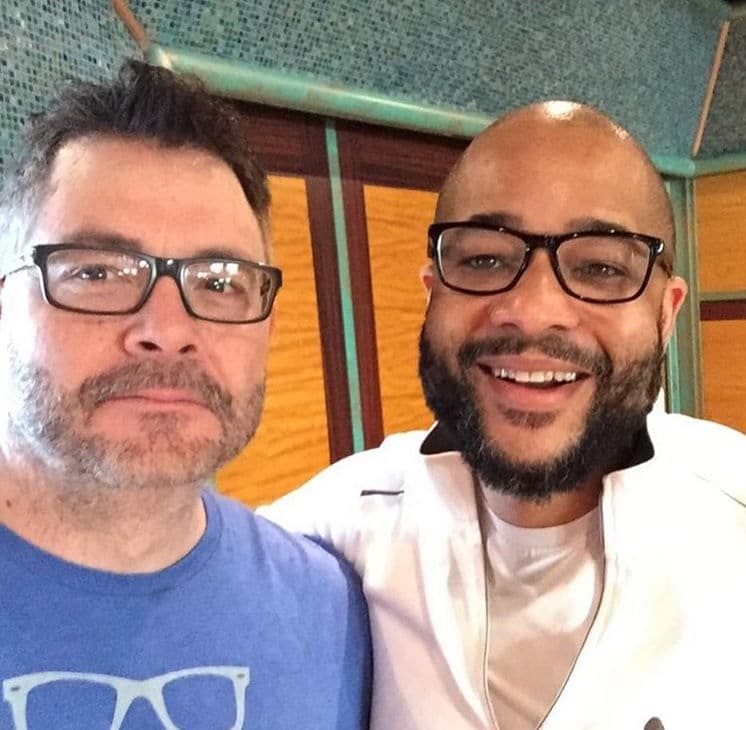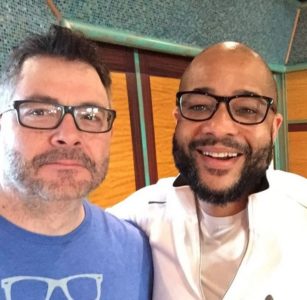 He complained about a blogger—possibly Wartburg Watch—who had written about Darrin Patrick's death and had linked to an article questioning whether leaders are getting restored too quickly.
Though Patrick had been fired from an Acts 29 megachurch four years ago for patterns of sin, he had been hired by Seacoast Church 16 months later and restored to ministry. Last week, Patrick died from a self-inflicted gunshot wound, but the church has not indicated whether his death was an accident or suicide.
Clearly, Loritts believes the latter.
And he suggested that Christians should call out bloggers who mention the pasts of fallen pastors the same way that the rapper Snoop Dogg called out CBS host Gayle King after Kobe Bryant's death.
King had the audacity after Bryant's death to mention Bryant's 2003 rape charge when interviewing WNBA star Lisa Leslie. And in an expletive-laced video, Snoop Dog said: "Gayle King, out of pocket for that s–t, way out of pocket . . . Funky, dog-haired b–ch, how dare you try and tarnish my motherf–ing homeboy's reputation, punk motherf–er."
Snoop Dogg also threatened King, saying, "Respect the family and back off b–ch before we come get you." 
Though Loritts said he doesn't condone threatening people, he said Snoop Dog did "something beautiful" when he rebuked King.
Loritts added: "I think the Evangelical Church needs some prophetic Snoop Doggs who will say to these people who keep blogging, and posting, and writing, and using out of context phrases like 'disqualified from ministry'—who won't let people move from their past—'You're out of pocket.'"
Cover-up Scandal in Loritts's Past
It's understandable why Loritts would want  pastors to be able to move on from their past and to silence bloggers. Loritts stands accused of serious misconduct for which he has never offered a credible response.
In 2016, several alleged victims of Loritts's brother-in-law, Rick Trotter, accused Loritts of pressuring them not to report Trotter's sex crimes against them. One of the victims also accused Loritts of destroying evidence of Trotter's crimes.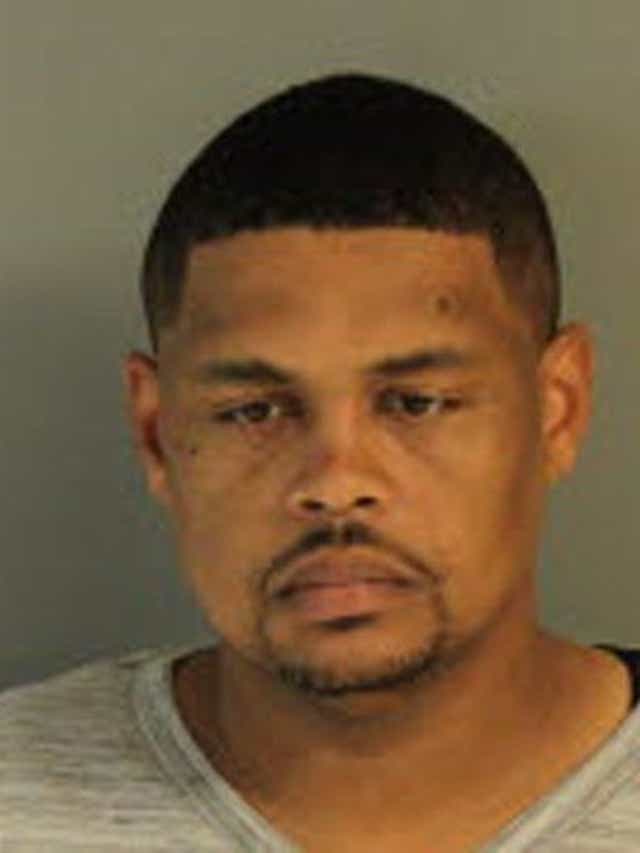 The crimes allegedly occurred at Fellowship Memphis, a multi-cultural church Loritts co-founded with John Bryson, a former member of the Acts 29 board. Loritts and Bryson served as lead pastors at Fellowship Memphis. And Trotter, who also was the announcer for the Memphis Grizzlies, worked part-time as the worship pastor.
According to a local news report, Fellowship Memphis caught Trotter in 2010 placing a hidden camera in a bathroom where Trotter reportedly recorded both women and minors. Fellowship Memphis fired Trotter in 2010 and paid for him to receive three months of counseling for sex addiction.
But the church did not report Trotter to authorities.
The following year, Trotter was hired by another Memphis church—Downtown Church. And news of Trotter's crimes did not become public until six years later when Downton Church discovered that Trotter again had made indecent recordings—this time of its members. So in 2016, Downtown Church reported Trotter to police.
It was then that a victim told The Christian Post about Loritts' involvement in the alleged coverup of Trotter's crimes in 2010. She said:
After getting caught by the (Fellowship Memphis) staff, Rick's brother-in-law, Bryan Loritts, and lead pastor and elder, John Bryson, claimed to have destroyed the evidence (Trotter's iPhone) after watching the footage. They told all the women that they had consulted an officer and attorney. And if we pressed charges, it would ruin Rick Trotter's life and the video would be played in court.

They had set up meetings with all the women to sit down individually with Rick Trotter and his wife, Heather, so he could apologize. I can't tell you how distressing it all was. (Trotter) was fired from Fellowship Memphis and the church helped pay for him to go to rehab in his home town of Atlanta.
Similarly, The Commercial Appeal reported on August 11, 2016, that four of Trotter's alleged victims told the paper that Bryson and possibly other church officials discouraged the victims from going to police.
One of the alleged victims, who was only 16 at the time of the recording, told The Commercial Appeal that Fellowship's leaders discouraged her parents from going public. Another alleged victim, who was 15 when she was recorded, said her family left Fellowship when they "found out what lengths the church went to cover (Trotter's crimes) up and keep it quiet."
At that time, August 2016, Fellowship Memphis and Downtown Church issued a joint statement, claiming that the "individuals victimized" in 2010 were "all adults" and that "none of the victims chose to press charges."
However, about two weeks later, Loritts tweeted that Trotter had recorded a family member of his and claimed, "We did immediately report to police and DCS."
DCS is an acronym for the Department of Children's Services. So it would appear that Loritts was aware that some of Trotters' victims were minors.
I called and emailed DCS to see if the agency had any record of a report from Bryan Loritts from 2010. The agency has not yet responded.
However, police confirmed to multiple media outlets when the story first broke that no one from Fellowship Memphis had reported Trotters' alleged crimes in 2010.
I reached out to Loritts multiple times, asking for an explanation, but he did not respond.
In late August, 2016, Bryson, under pressure from the public, announced that he had hired a private investigator to investigate Fellowship Memphis's handling of the Trotter affair.
I contacted Bryson this week, asking for the name of the firm that conducted the investigation, as well as its findings, but Bryson did not respond.
Bryson remains the lead pastor at Fellowship Memphis.
Loritts, on the other hand, left Fellowship Memphis in 2015 and took a job at Trinity Grace Church in New York City as pastor of preaching and mission. Then, in March, 2016, Loritts moved to California and took a job as lead pastor at Abundant Life Christian Church in Mountainview, California—a job he abruptly left several months ago.
Loritts Enjoys Broad Acceptance Despite Allegations
Despite the concerning allegations against Loritts, and his own statements, which conflict with known facts, Loritts continues to enjoy widespread acceptance in the evangelical community.
Loritts currently serves on the trustee board at Biola University. And over the past several years, Loritts has spoken at events sponsored by Ravi Zacharias International Ministries, Moody Theological Seminary, and the Southern Baptist Convention's Ethics and Religious Liberty Commission.
Just five days ago, Loritts appeared on Moody's Radio's Equipped with Chris Brooks. And next month, Moody Publishers is releasing a new book by Bryan Loritts, with a foreward by Crawford Loritts, entitled, "The Dad Difference: The 4 Most Important Gifts You Can Give to Your Kids."
Loritts, however, appears to be transitioning to something new.
Just a few days ago, the house where Loritts and his family were living in San Jose, CA, sold for $1.46 million.
And in February of this year, Loritts unexpectedly left Abundant Life Christian Church. On February 17, Abundant Life Pastor Gary Anderson, apparently shaken by Loritts's sudden resignation, expressed dismay about Loritts's departure. But Anderson didn't offer any explanation for why Loritts left so suddenly.
I searched for an announcement online about Loritts' departure but couldn't find one. I also emailed Pastor Anderson and the communications director at Abundant Life, but they did not respond.
Another Appeal for Grace
This past Monday, Loritts posted a follow-up video to the one on Darrin Patrick he had posted over the weekend. In it, he once again appealed to evangelicals to have more grace with fallen pastors.
Loritts also admitted in the video that when he was in his 20s, he committed a sin so serious that his pastor had "every right to fire me." But Loritts said that his pastor, Bishop Kenneth C. Ulmer of Faithful Central Bible Church, said instead, "We don't do that over here."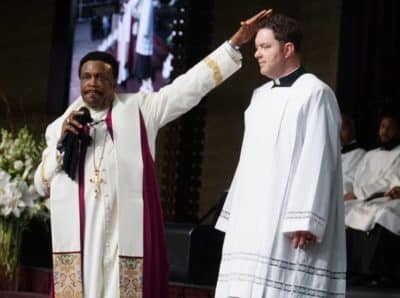 Interestingly, Ulmer recently hired Luke MacDonald to serve as the associate pastor of preaching and outreach at Faithful Central Bible Church.
Luke MacDonald is the son of James MacDonald, the disgraced former pastor of Harvest Bible Chapel. Luke resigned as an executive pastor at Harvest last year amid calls for his removal.
According to numerous sources I interviewed during my extensive investigation of Harvest, Luke was very much an accomplice to his father's bullying and "massive . . . governance failure" at Harvest.
To my knowledge, Luke has never repented for the sins he committed at Harvest, nor apologized to those he so grievously wronged.
Yet Luke was the first person to comment on Loritts's Monday Instagram post. "thx pastor," he wrote. "true and graciously stated."
No doubt, Luke is grateful for Loritts. Shortly after James MacDonald sued me, two bloggers, and their wives, Loritts came to MacDonald's defense. Ironically, in a blog, Loritts pleaded for mercy for MacDonald, despite MacDonald's egregious sins, the many he victimized, and MacDonald's complete absence of repentance or apology. Loritts also claimed that the white church's failure to forgive its fallen pastors is a "malady."
"The malady of white evangelicalism in America is the absence of empathy towards their hurting and leaders," Loritts wrote. "This malady strips them of empathy and causes them to hurriedly label people as being disqualified from ministry."*
*The last two paragraphs were added after the initial posting of this article. I also removed the video of Snoop Dogg's rant because some complained about its explicit nature. However, the video is linked in my article.
UPDATE: The  information about Loritts taking a job in 2015 at Trinity Grace Church was added to the original article.
Loritts's Video About Darrin Patrick's Death:
Loritts's Follow-Up Video: