Hundreds of campers may have been exposed to COVID-19 after attending a Christian camp hosted by Fellowship Church, an evangelical megachurch in Grapevine, Texas, led by best-selling author and pastor, Ed Young. 
The church's Allaso Ranch retreat center, located near Dallas-Fort Worth, has been welcoming campers of various ages this summer since June 13. And according to the Fort Worth Star-Telegram, at least three campers who attended Allaso Ranch in the previous two weeks have tested positive for coronavirus, with one child hospitalized.
One woman whose daughter tested positive after attending Allaso Ranch in early July told the newspaper that she'd heard of at least 80 other campers who tested positive for the virus. The mother also reported that more than 200 children attended the camp the week of July 5, and at least 140 came the next week.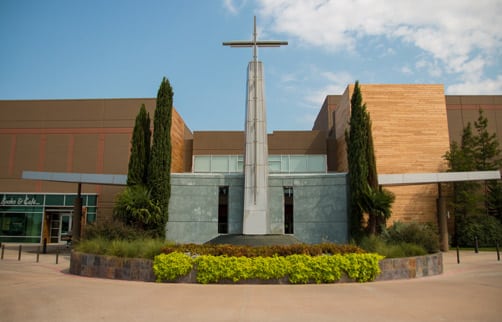 A mother also told the Telegram that the church started reaching out to parents about possible exposure only after she posted on the church's Facebook page that her daughter tested positive.
Fellowship Church said it called parents if a camper had symptoms of COVID-19 or was in close contact with someone who did.
Give a gift of any size to The Roys Report and receive a copy of "Day of the Wolf." To donate, click here.
An Instagram post from July 13 shows hundreds of maskless campers crowded together singing in Allaso Ranch's indoor auditorium, worshipping mosh pit style. Other photos depict children close together without masks in an outdoor pool area.
"We all make calculated risks. We still have to live," said another parent whose child contracted coronavirus at Allaso Ranch. "Everything is a calculated risk whether you go to the store or let your kid play sports. How are we going to defend not letting him go to camp when he's playing baseball and going to work every day?"
"I'm not blaming the church for having the camp, I'm blaming myself for sending him when I knew better," she went on to say. "But they need to take some ownership of alerting people in the community."
According to Texas Monthly, Camp Pine Cove, another Christian camp in Texas, has reported that as of July 6, over 100 individuals, including campers and staff, have contracted coronavirus from attending camp. As a result, four of the camp's 10 Texas locations have been temporarily closed.  
The camp typically hosts more than 40,000 campers each year.
UPDATE: This article has been updated to include a response from Fellowship Church.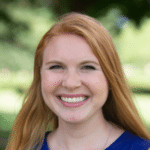 Kathryn Post is a writer living in Washington D.C. She is a graduate of Calvin College and an editorial assistant for Sojourners magazine.