Cedarville University has hired Husch Blackwell LLP, one of the largest firms in America, to conduct its investigation into the hiring of a professor with a known history of sexual misconduct.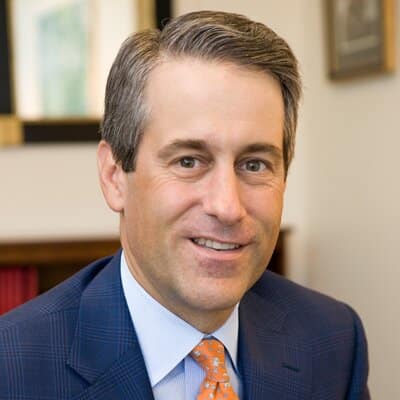 The university also has retained Mark DeMoss, "evangelicalism's PR guru," who over the years has represented some of the biggest names and organizations in evangelicalism, including Franklin Graham, Ravi Zacharias, Mark Driscoll, and Willow Creek Community Church.
DeMoss confirmed with me Friday that he has been hired by Cedarville's trustees. He also said he's had conversations and exchanged emails with Cedarville's acting president, Lt. Gen. Loren Reno.
On May 1, Cedarville's trustees placed university president, Dr. Thomas White, on administrative leave and appointed Lt. Gen. Reno as acting president, following major controversy surrounding the hiring of Dr. Anthony Moore. The trustees also announced that they would hire an independent firm to investigate the process surrounding Moore's hiring and also to ensure that "nothing inappropriate" involving Moore happened on campus.
Moore, who had been fired from a previous church for making secret videos of a youth pastor showering, was hired by White in 2017. White said he knew of "at most two videos" at the time of Moore's hiring, but fired Moore last month when he discovered Moore had made "at least five videos" over a period of months.
Give a gift of $30 or more to The Roys Report this month, and you will receive a copy of "Wounded Workers: Recovering from Heartache in the Workplace and the Church" by Kirk Farnsworth. To donate, click here.
The firm investigating White's hiring of Moore, Husch Blackwell, employs more than 700 attorneys and had a revenue in 2017 exceeding $349 million. On its website, the firm describes itself as having an "industry-centric approach" that enables the firm "to lead our clients from where they are to where they want to be."
The firm also will be seeking information concerning Moore's behavior with Cedarville students. In an email sent to students and "recent alumni" on Thursday, Dean of Women Mindy May  provided contact information for two Husch Blackwell attorneys and urged students to contact the attorneys directly with information that might be relevant to the investigation.
May added that the trustee board had directed the firm "to use its independent professional judgment" while conducting the investigation, and to present its findings to the board "independent of any outside influence."
Is Cedarville's Investigation Truly Independent?
One of the main questions surrounding investigations of this sort is whether or not they truly are independent. I reached out to Boz Tchividjian, founder of G.R.A.C.E. (Godly Response to Abuse in a Christian Environment)—an organization that specializes in investigating Christian organizations where there's suspected abuse. Tchividjian said he wasn't familiar with Husch Blackwell, but has "general concerns about law firms conducting supposed 'independent' investigations" and referred me to a 2015 article he wrote on the topic.
"Ultimately, it's all about control," Tchividjian writes in the article. "An internal investigation is when the institution being investigated is in control. Independent investigations require that the independent investigator be in control. The difference is fundamental."
Tchividjian offered several criteria for discerning whether the investigation is "internal or independent." (Cedarville has claimed its investigation is both "internal" and "independent.")
1. Control of the investigator: Tchividjian writes that an investigator who has a "fiduciary duty to the institution being investigated" is not independent. "For example, attorneys owe their clients a fiduciary duty," he said. "Thus, when a practicing attorney or law firm is hired to conduct the investigation, the institution is in the driver's seat and the process in not independent."
Tchividjian further explained in an email that the American Bar Association Rules of Professional Conduct state that a lawyer (or law firm) has fiduciary duty to his/her/its client. This means that the "client remains in control of the process and in control of the final product."
However, organizations like G.R.A.C.E., though hired by the group they are investigating, do not have a fiduciary duty to that group, Tchividjian said. G.R.A.C.E. states in its agreement with organizations that it is not an agent of the group it is investigating and will act "independent with complete autonomy."
2. Control of the process: Independent investigations, Tchividjian says, "prohibit those who are being investigated from determining who is interviewed, how such interviews are conducted, or limiting the scope of any other evidence the investigator determines is relevant."
3. Control of the findings: In internal (as opposed to independent) investigations, the organization being investigated has complete access to the investigation's findings, so those who participate have no confidence that their information will be kept confidential.
4. Control of the final report: One of the tell-tale signs of an internal investigation is that the organization being investigated has control of who sees the final report. For an investigation to truly be independent, the investigator alone must determine "the content of the final report and who will receive it."
According to a statement Cedarville's trustees released three weeks ago, the firm conducting its investigation will report its findings to the public concerning whether Moore did anything inappropriate while on campus. However, the trustees said the firm will report the findings of its investigation into the process surrounding Moore's hiring to the trustee board.
Email From Mindy May to students & recent alumni:
Mindy May Email_Law Firm Conducting Investigation2_Redacted