Cedarville University yesterday fired professor, Dr. Anthony Moore, for sexual misconduct. The action comes three years after Cedarville learned that Moore had secretly videotaped a male youth pastor showering in Moore's home on multiple occasions.
According to Cedarville President Dr. Thomas White, the college fired Moore now because it discovered a new detail concerning Moore's past abuse. The abuse was discovered in January 2017, when Moore was a campus pastor at The Village Church in Fort Worth, Texas. Cedarville hired Moore in August 2017.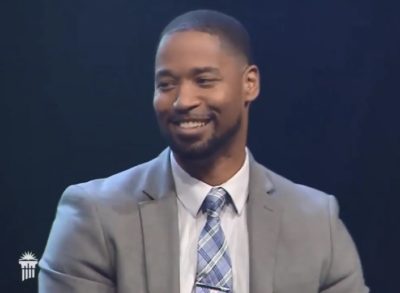 Until yesterday, Moore served at Cedarville University as Special Advisor to the President for Kingdom Diversity and assistant professor of theology. He also volunteered as an assistant basketball coach at the Baptist school. And in February, Moore, accompanied by his family and another couple, chaperoned a group of Cedarville students on a service trip to Boston.
During an interview Wednesday, Dr. White told me that he knew that Moore had made multiple, secret videos of Moore's former youth pastor when Cedarville hired Moore on a probationary basis. White added that Moore initially came on staff as a multicultural recruiter under a five-year, "restoration" plan.
However, White said he did not realize when he hired Moore that Moore had recorded the secret videos over a span of several months.
Give a gift of $30 or more to The Roys Report this month, and you will receive a copy of "I Didn't Survive: Emerging Whole After Deception, Persecution, and Hidden Abuse" by Naghmeh Abedini Panahi. To donate, click here.
"My understanding of what happened was it was not a habitual issue," White told me. "It was a struggle that arose from previous abuse and curiosity and then it was repented for."
However, White said that after his discussion with me Wednesday, he spoke with Moore's victim about Moore's abuse for the first time. White said the victim confirmed that the recordings had been made over multiple months.
"When we learned that information, we took the action we needed to take," White said.
Moore's Abuse Exposed
Moore's firing caps more than a week of intense scrutiny that began when Todd Wilhelm began publishing information about Moore's past on his blog, Thou Art the Man.
As Wilhelm recounted in a post last week, Moore was fired in January 2017 from his position as the campus pastor at The Village Church (TVC) Fort Worth. At that time, TVC Lead Pastor Matt Chandler announced on all TVC's campuses that Moore had been fired for a "sin issue." Chandler did not offer specifics, but said Moore was fired for "grievous immoral actions against another adult member that disqualify him as an elder and staff member."
On Monday, I obtained a report that Moore's former youth pastor had filed with the Tarrant County Sheriff's Office in October 2018, alleging that Moore had videotaped his youth pastor showering several times.
The youth pastor never pressed charges. However, the alleged crime, known as "invasive visual recording," is a "state jail felony" in Texas, punishable by up to two years in jail and $10,000 in fines.
On Tuesday, I interviewed the youth pastor, who told me that in January 2017, he discovered Moore's cell phone in a window well above a shower in Moore's home. The youth pastor said the phone was wrapped in a towel with the camera lens sticking out.
The youth pastor said he then searched Moore's phone and found four other videos of himself showering, which the youth pastor then forwarded to his own phone.
Both the youth pastor and Jeff Jamison, an elder at TVC Fort Worth since 2015, said that Moore confessed what he had done when confronted by the youth pastor and elders. The youth pastor said Moore also told him that he struggled with same-sex attraction.
In an email yesterday, Moore seemed to confirm the youth pastor and elder's account. "While I never had, or even attempted to have, any inappropriate physical contact with anyone," Moore wrote, "I did use technology in a grievously wrong way."
The elders at TVC Fort Worth said in a statement to me this week that they "thoroughly informed Dr. White and Cedarville University about the details of Anthony's dismissal and our belief that Anthony was not fit for ministry of any kind."
Elder Jeff Jamison said that the elders told Dr. White that Moore had made multiple videos.
Jamison added that the video evidence showed that Moore's abuse spanned at least six months. Jamison did not comment on whether the elders had told White that fact in 2017.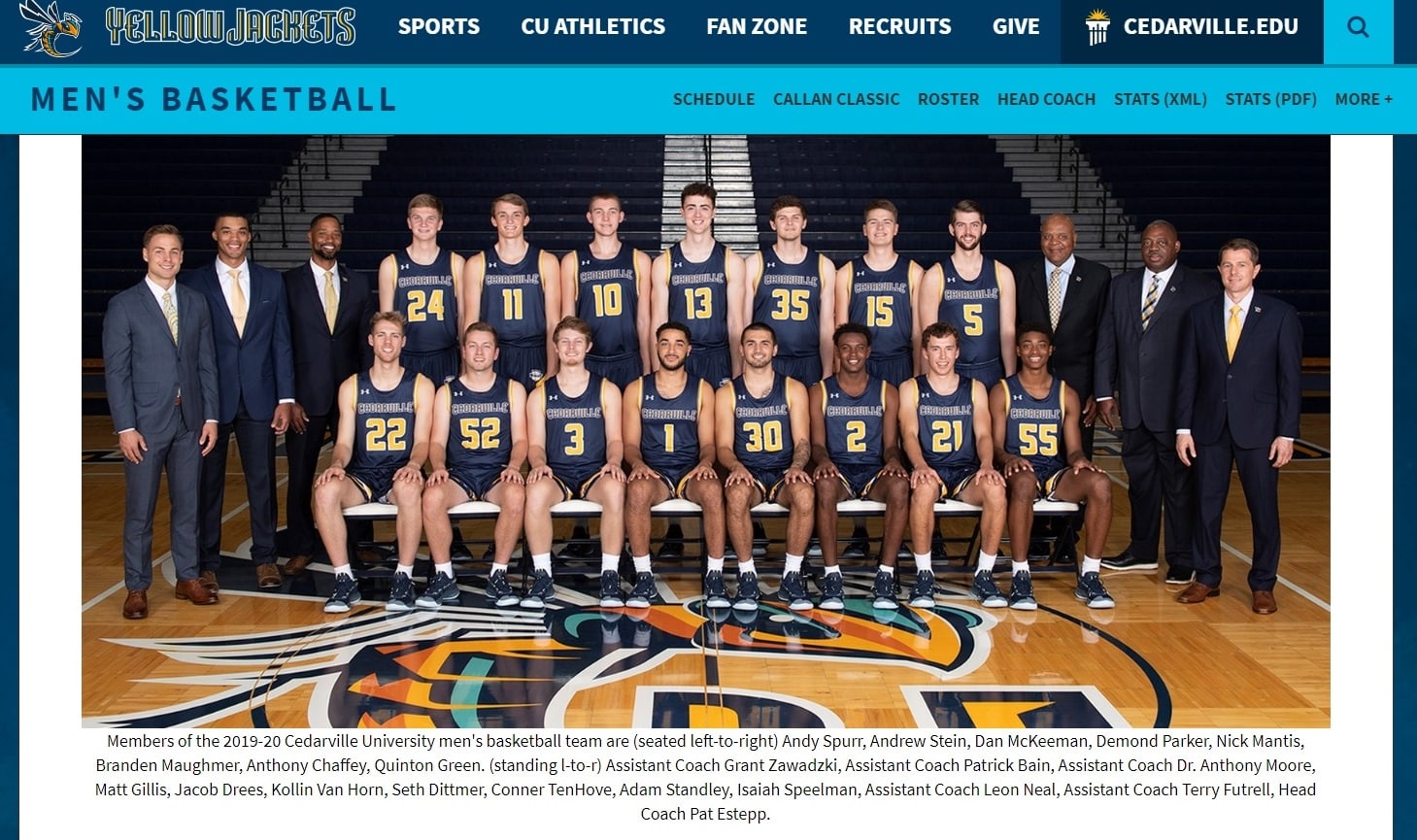 A Friendship Betrayed
According to Moore's victim, Moore's abuse of him involved more than merely videotaping the victim in the shower. It also involved "emotional, verbal, and spiritual abuse" that spanned nearly 10 years.
The victim said he and Moore became close friends when they both were at Southwestern Baptist Theological Seminary in Fort Worth, Texas, from around 2009—2014. Moore was working as director of Southwestern's Recreation and Aerobics Center (RAC) when the two first met. And the victim was working at the RAC under Moore, and studying at Southwestern's college.
Dr. White was also working at Southwestern at the time. White was the vice president of communications and student life at Southwestern and Moore's direct supervisor. White described his relationship with Moore as close. White added that he knew the victim, but not well.
The victim said Moore quickly became a spiritual authority in his life and began exercising "considerable emotional and spiritual manipulation." For example, the victim said Moore would misuse spiritual precepts to pressure the victim into sharing deep aspects of sin issues or details of his personal life.
The victim added that Moore also tried to control most aspects of his life. And whenever the victim didn't acquiesce, Moore would threaten to end both the friendship and the working relationship.
The victim said some of the most intense control and manipulation happened when Moore moved to D.C. to intern for Capitol Hill Baptist Church under Pastor Mark Dever.
The victim said Moore suffered from depression during that time, and on a couple occasions threatened to kill himself if the victim didn't call him. The victim said that multiple times during his relationship with Moore, the victim wanted to end the relationship, but "I just didn't see a way out."
The victim said that multiple times during his relationship with Moore, the victim wanted to end the relationship, but "I just didn't see a way out."
In 2014, Moore became campus pastor at TVC Fort Worth and hired the victim to be the youth pastor. The victim said he began to suspect that Moore was inappropriately dependent on him. But he said he never imagined that Moore, a husband and father of three, struggled with same-sex attraction.
When the victim discovered the videos on Moore's phone, he said he was stunned and called the experience "surreal." Three days later, the victim reported to his elders what Moore had done and they promptly fired Moore.
The victim said he met with Moore twice in the months after Moore was fired, but the two never reconciled. He added that during those months, attendance at the church shrunk dramatically—from around 1,000 to about 500.
The victim said when he learned that Cedarville had hired Moore, he went through "all the stages of anger, frustration, doubt, and discouragement." He added that he was disappointed that Dr. White didn't reach out to him until this week, especially since the two knew each other from Southwestern.
Dr. White said he didn't contact the victim earlier because he was following the lead of TVC Fort Worth, and under the impression that the victim didn't want to talk about the experience.
I reached out to Moore with specific questions about the victim's story, but he did not respond. Prior to that, however, Moore told me that issues related to his alleged controlling and manipulative behavior were never raised in the discipline process Moore went through at The Village Church.
How Dr. Moore Came to Cedarville
Dr. White said his decision to bring Moore to Cedarville was motivated by his desire to "restore a brother in Christ," while also protecting the Cedarville community. This is documented in a detailed statement released this week.
White said Moore called him soon after the videos were discovered and was "repentant, sobbing, and crushed." About five months later, in June 2017, White said he developed a plan of restoration for Moore in cooperation with the elders at TVC and trustees at Cedarville.
At that time, one of Cedarville's trustees was Paige Patterson, then-president of Southwestern Baptist Theological Seminary, and according to White, a good friend of Dr. Moore's. (Patterson resigned from the Cedarville board in 2018, soon after he was fired from Southwestern over his alleged mishandling of rape investigations and advice to women to stay in abusive marriages.)
In the first year of Moore's restoration, Cedarville required Moore to undergo counseling with a pastor; join a local church; attend chapel five days a week; maintain "close accountability" with Jason Lee, dean of the School of Biblical and Theological Studies; and live in a very public house on campus.
White added that Moore was permitted to meet with students only in a public place and in groups. Moore also was not allowed to accompany the basketball team on overnight trips and was allowed in the locker room only when accompanied by "other coaches who knew his story."
White said he informed the faculty that Moore had stepped down as a pastor from TVC Fort Worth because he had "sinned," but did not give details. Later that year, Moore reportedly shared his full story with the Bible and theology faculty.
White said the student body was not informed of Moore's past.
I asked White about a story I had heard involving Moore inviting a student to go on a camping trip. White disclosed that a parent had called him and asked about Moore because the father believed Moore had invited his student to go hunting with him.
However, White said that Moore told White that he hadn't extended an actual invitation, but simply made a "generic mention that maybe we should go hunting sometime."
White said he and the trustees were satisfied with Moore's progress during Moore's first year at Cedarville. So in 2018, the school made Moore a professor. In 2019, White appointed Moore as a special advisor.
Expert on Sexual Abuse Offers Analysis
White said he did not consult a professional counselor about Moore at any point, nor did Moore receive counseling from a professional counselor.
However, I spoke with Diane Langberg, a globally recognized expert on sexual abuse and board member with G.R.A.C.E. (Godly Response to Abuse in a Christian Environment).
Langberg said what Moore did was "extremely calculated" and not a "one-off deal or mistake."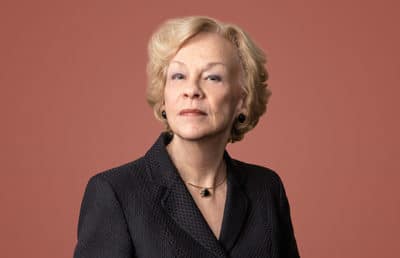 "This is not something that just happens spontaneously," Langberg said. "Anytime someone abuses others sexually or otherwise, you have somebody who has first of all, spent a good amount of energy deceiving themselves. And then . . . you have deception of the other because this young man had no idea he was in an unsafe place with an unsafe person."
Langberg said someone like Moore should be removed from any position that gives him access to young men, even with excellent controls. "The fact that you're hiring somebody in a circumstance that requires external controls to be okay shows that control isn't coming from the inside, which is where it needs to happen," she said.
Langberg said removing abusers from the people they're likely to abuse does not show lack of forgiveness but love. "You're taking poison away from somebody because you love them."
Moore's victim said he decided to speak out now because when people don't have all the facts, a person like Moore can get away with abusing again. "The way manipulators work in uncertainty and confusion just develops a deep fog," he said. "And it's not until you're removed from the fog that you can see."
Update: I just became aware that Anthony Moore taught a class at Cedarville on "Counseling and Mentoring Men" during the spring 2020 semester.
Dr. White's Statement on Anthony Moore (This is also posted on Dr. White's Blog):
Update: At 3:16 p.m. CT on Saturday April 25, Cedarville sent the following letter to alumni.