An Australian charity watchdog has announced it's investigating Hillsong, following bombshell allegations the global megachurch engaged in mass money laundering, tax evasion, and fraud, and used church money "to do the kind of shopping that would embarrass a Kardashian."
Independent MP Andrew Wilkie levied the allegations last Thursday before the Australian Parliament and used parliamentary privilege to make thousands of pages of documents provided by a whistleblower public.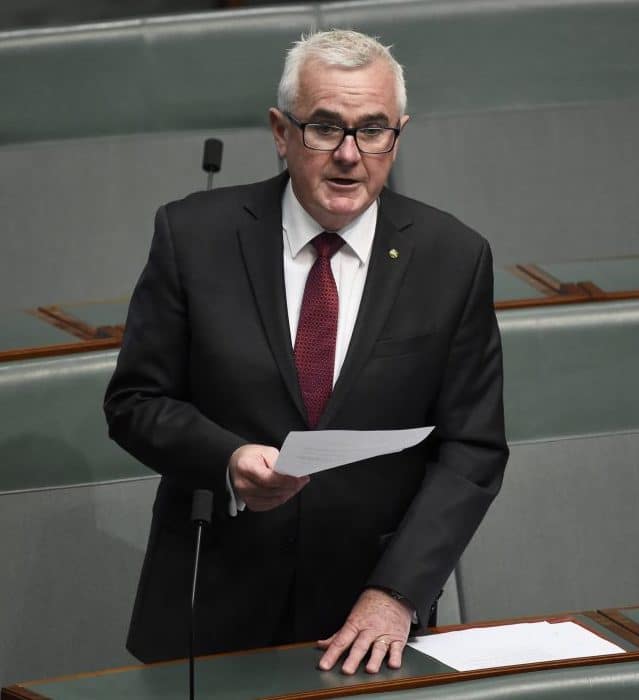 Wilkie specifically alleged that Hillsong earns $80 million more annually than it declares. And he accused Hillsong founder Brian Houston and other church leaders of living large on the church's dime—"treating private jets like Ubers," and once using $150,000 of church funds for a "three-day luxury retreat in Cancun, Mexico."
Brian Houston claimed the allegations are "either out of context, misleading, or false."
However, the Australian Charities and Not-for-profits Commission (ACNC) announced on Friday it's investigating the claims raised by Wilkie and the whistleblower.
Give a gift of $30 or more to The Roys Report this month, and you will receive a copy of "The Ballot and the Bible" by Kaitlyn Schiess. To donate, click here.
Wilkie also claimed the documents he submitted, most of which have not yet been uploaded online, showed Hillsong gave exorbitant gifts to its pastors. These gifts reportedly include a $6,500 Cartier watch and $2,500 in Louis Vuitton luggage for Bobbie Houston; a $2,500 watch for new Hillsong Global Senior Pastor Phil Dooley; and $15,000 cash to Hillsong International Ministry Director Darren Kitto for his 50th birthday.  
Wilkie also accused Pastor Dooley of falsely claiming that "he only flies economy."
"(T)hese documents show him clocking up $58,000 in business class flights for him and his daughter to Guatemala, $42,000 in business class flights to Mexico, and $32,000 in business class flights from Cape Town to Sydney via the U.S.," Wilkie said.
On Sunday, Dooley announced to his congregation that as a result of the allegations, Hillsong will commission a third-party evaluation of its financial structure and processes.
"Our structure and culture is changing and needs to change more to ensure we are held to (a) higher level of accountability and I welcome that," Dooley said. "If we have been doing things in an excessive manner, or that are out of alignment with our mission, those things will stop. . . . I can't change the past but I can play a significant role in changing the future."
Dooley said one of those changes is that 153 Hillsong staff had chosen to voluntarily resign, saving more than $9.47 million a year.
Also addressing the congregation was Hillsong Board Member Stephen Crouch, who told congregants that the documents obtained by the whistleblower were downloaded "without consent" and "may violate privacy principles in Australia." Yet, Crouch added that Hillsong is cooperating with the ACNC and will "work through with regulators on areas that need adjustment."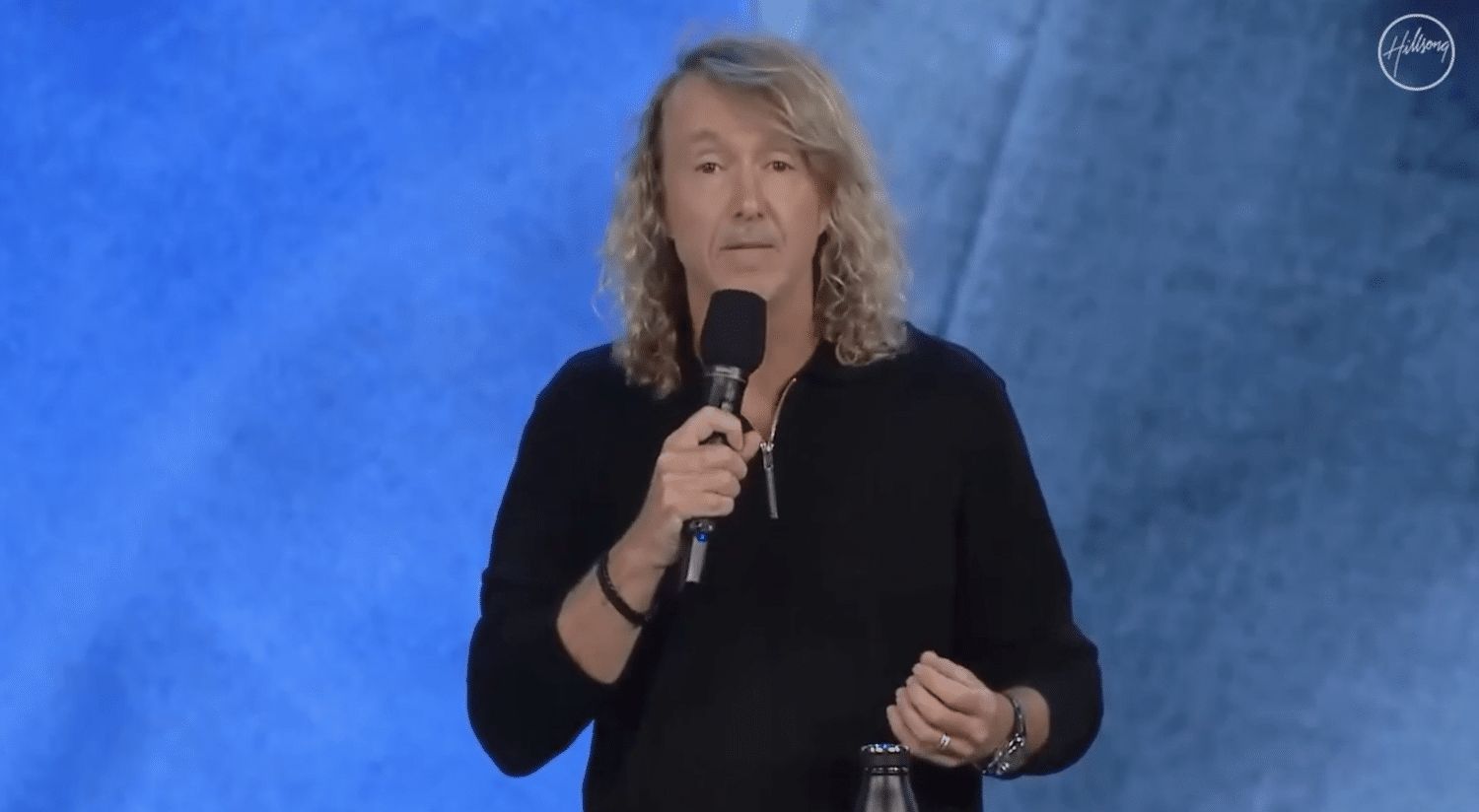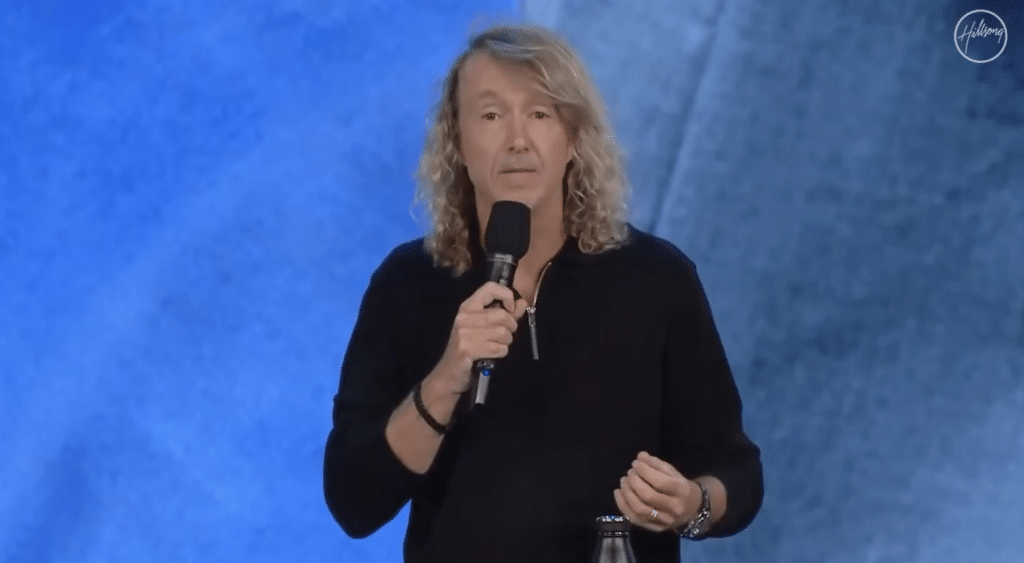 'Celebrity Preacher's Scam'
Also implicated in the alleged exorbitant spending by Hillsong are several U.S. Christian celebrities. Wilkie claimed Hillsong paid honorariums to Pastor Joyce Meyer of $160,000, $133,000, $100,000, and $32,000. Similarly, Pastor T.D. Jakes received $77,000 and $120,000 in honorariums, "with a staggering $77,000 worth of airfares to and from Australia thrown in."
In return, Wilkie said Brian Houston spoke at megachurches in America and received "his own eyewatering honorariums."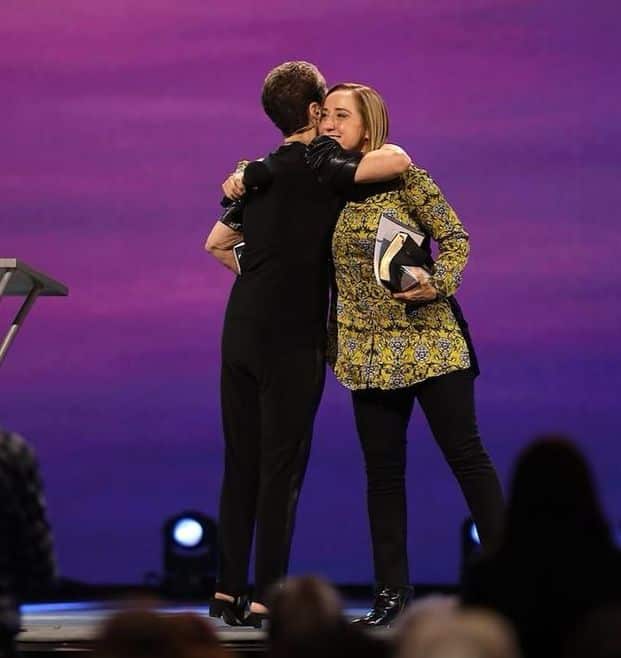 This lucrative "Celebrity Preacher's Scam" is described in more detail in a 44-page documents Wilkie submitted to Parliament, which The Roys Report (TRR) has obtained. According to the document, the "OG's" (originators) of this scam were Brian and Bobbie Houston, as well as popular author, speaker, and founder of A21, Christine Caine. 
The Roys Report (TRR) reached out to Caine and Houston for comment, but they did not immediately respond.
According to the document, the scam works by a megachurch pastor inviting another megachurch pastor to speak at his church or event. The host church then "pays for business or first-class flights for the guest pastor, along with luxury accommodation, restaurant meals, gifts and green room comfort. The icing on the cake is the payment of a generous honorarium (around $10k to $20k or more) to the visiting celebrity pastor to preach a couple of 30 minute sermons." The visiting pastor also sells his or her books and merchandise at the event for which the pastor receives royalties.
"This arrangement is then reciprocated," the document states. "That is, the original celebrity preacher guest subsequently invites the celebrity pastor from the host church to come to their church or event to preach and offers all the same benefits they had received.
"The problem with this arrangement is that it is the church money which pays for the honorarium, flights, accommodation, etc, yet the pastor receives the honorarium into their personal pocket. This scam means that Australian tax-exempt church income is being used to make celebrity pastors personally wealthy."
The document also notes that many of the churches participating in this "scam" paid tens of thousands of dollars annually to be a part of the "Hillsong Family" and network with other celebrity preachers. One church, Judah and Chelsea Smith's Churchome in Los Angeles and Seattle, reportedly paid $100,000 each year to be included in the family.
The document also states that several "mega-wealthy celebrity pastors from overseas are taking advantage of Australian tax-exemptions by establishing Christian religious 'ministries' in Australia." These ministries then "feed income back to their overseas entities."
Those engaging in this practice include Joyce Meyer, Kenneth Copeland, Chris Oyakhilome, Joel Osteen, Creflo Dollar, Jesse Duplantis, and Christine Caine, the document stated.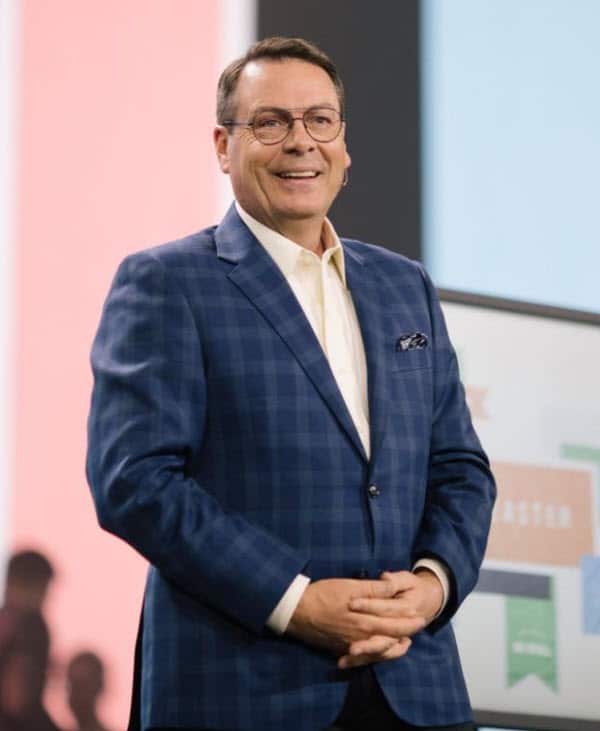 In his speech, Wilkie also noted "curious payments" of $10,000 each that went to Pastor Paul De Jong, and Chris Hodges. De Jong is founding pastor of LIFE churches, based in New Zealand, and Hodges is pastor of Church of the Highlands in Alabama and founder of the scandal-ridden Association of Related Churches.
Both De Jong and Hodges were tapped by Hillsong to investigate Brian Houston's alleged 2019 sexual misconduct with a female parishioner in a Sydney Hotel room, Wilkie said.
TRR reached out to Pastors Hodges and De Jong for comment, but neither immediately responded.
Compassion charged $1 million annually for promotion agreement
The whistleblower document states that "perhaps the most disgusting aspect" of Hillsong's "excessive spending" is that it charges Compassion International $1 million annually so Compassion can promote child sponsorship at Hillsong Conferences and worship tours.
"Hillsong does not promote Compassion out of the 'goodness of their heart,'" the document states. "Instead, Hillsong charges Compassion $1,000,000 per year for the privilege of being their child sponsorship partner."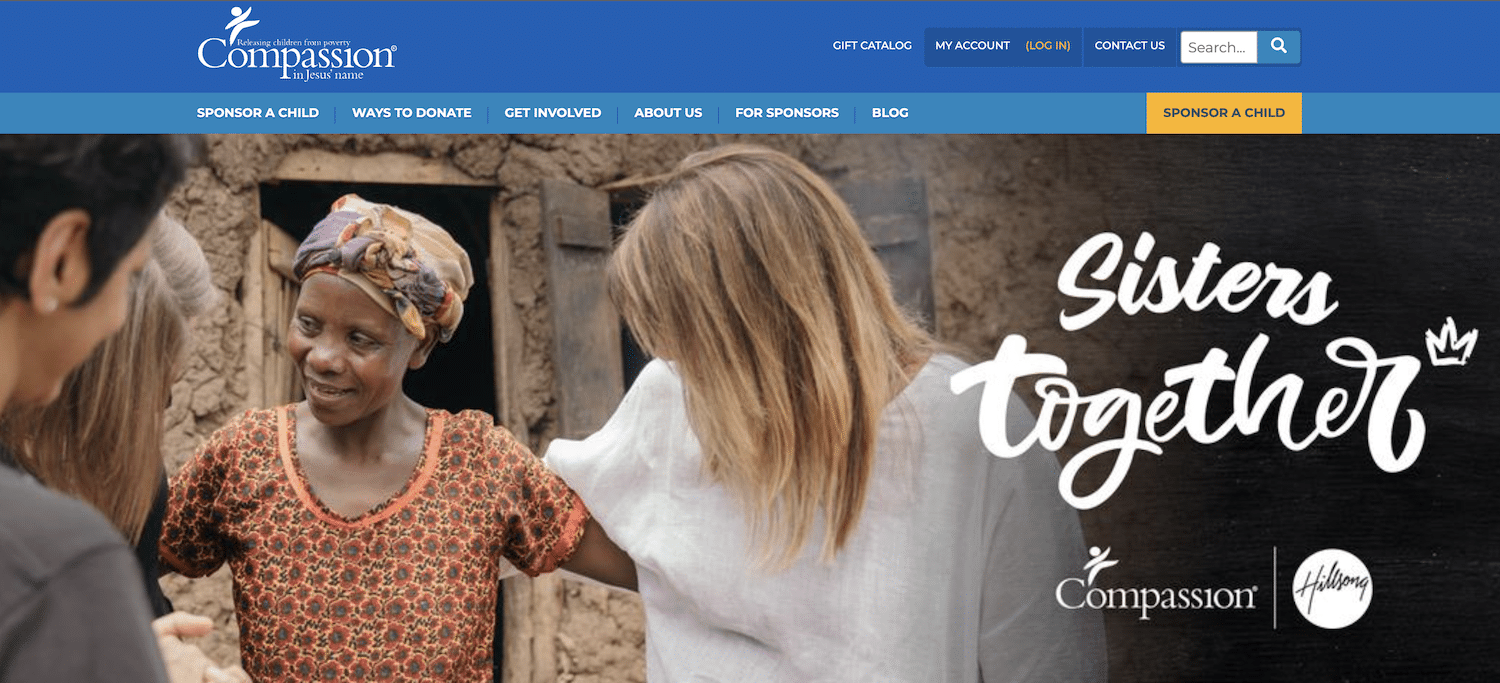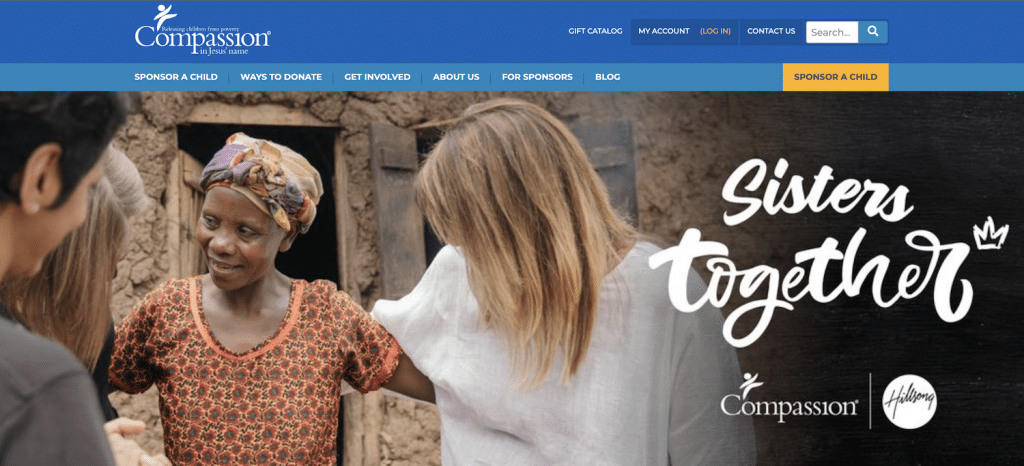 Yet the document claims "Hillsong's travel, green room, gift and honorarium expenditure is so extreme that even with the $1M contribution from Compassion, they still make a loss in their church operations and conference budgets."
TRR reached out to Compassion for comment. In a written statement, Compassion said that its arrangement with Hillsong has resulted in "significant impact," including 118,963 child sponsorships.
The organization added, "All costs associated with fundraising are regularly reviewed and included in Compassion's annual financial reports as part of our fundraising/marketed expenses. Rigorous evaluation of each opportunity means that Compassion can engage in these types of events and still ensure over 80% of donations are used to directly benefit children living in poverty."
More excesses and alleged misuse of funds
 Hillsong also used donations to pay more than a million dollars a year in royalties to Hillsong musicians, including Brian Houston's son, Joel Houston, Wilkie said.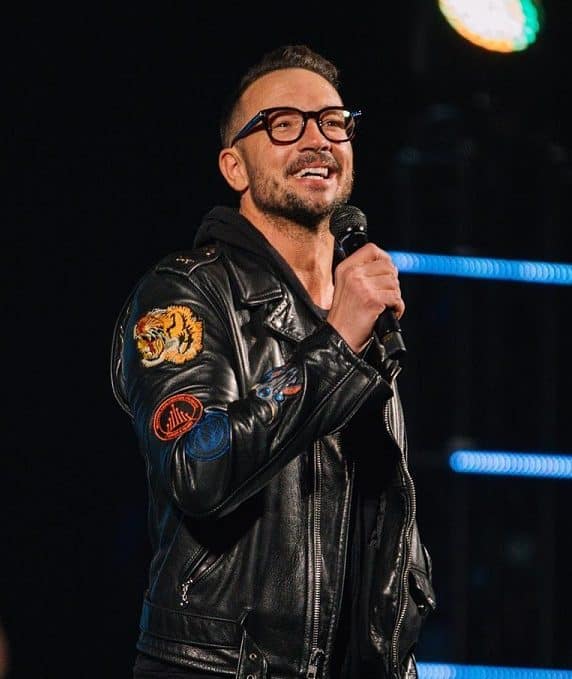 The church also paid now-disgraced former head of Hillsong New York, Carl Lentz, a salary of $220,000, most of which was tax-free, Wilkie asserted. Hillsong also paid tens of thousands of dollars in church funds to run Hillsong New York's "celebrity green room to cover catering and the cost of gifts for visiting celebrities."
In Wilkie's speech, he also alleged that Hillsong loaned $15.7 million, "very unlikely ever to be repaid," to purchase Festival Hall in Melbourne. According to The Guardian, the whistleblower wrote on leaked documents that "it appears that JobKeeper funds from the Australian Government were used by Hillsong to fund the purchase of Festival Hall."
Wilkie also claimed that Hillsong Australia guaranteed a $5.5 million loan to Hillsong London to purchase the London Hippodrome nightclub, "all from tax-exempt Australian income at a time when London was experiencing serious financial troubles."
The 44-page whistleblower document states that Hillsong made the loan after learning that the costs of running Hillsong London were "far exceeding the income the church was receiving." This put Hillsong London's ability to repay the loan "at great risk, making the loan an unwise investment."
The document also noted numerous conflicts of interest, with some people serving on multiple boards related to Hillsong and/or nonprofits run by Brian and Bobbie Houston. The documents show those boards approved transactions that enriched Brian and Bobbie Houston. But some of the board members were benefitting personally from these Hillsong-related organizations, as well.
TRR is continuing to investigate these relationships and financial benefits and will be reporting on them in the coming days.
Phil Dooley responds to allegations against Hillsong:
UPDATE 3-23-23: After this story published, Life Church in New Zealand responded to our earlier inquiry about the $10,000 payment from Hillsong to Pastor Paul de Jong. The church confirmed that the Hillsong Board asked de Jong to assist in an investigation. De Jong was "later given an honorarium to acknowledge his time," the church said. "Payment was voluntarily made by Hillsong after the investigation was completed and not prearranged before Ps Paul agreed to assist."
TRR asked Life if Pastor de Jong produced a report in conjunction with his investigation and if so, whether the report would be made public. Life responded, "Any further comment on this would be more appropriate coming directly from the Hillsong Board."
Life also responded to the potential conflicts of interest, since de Jong has a long relationship with Hillsong and has received sizable honorariums for his past work with Hillsong. The church responded: "While we can understand concerns as to perceived potential conflicts of interest, these were fully disclosed by Ps Paul to the Hillsong Board. We also note that as reported, he wasn't acting alone, the Hillsong Board also had another highly respected Christian leader involved in the same investigation along with Ps Paul."
*This article has been updated to include information about the "Hillsong Family."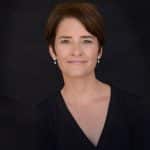 Julie Roys is a veteran investigative reporter and founder of The Roys Report. She also previously hosted a national talk show on the Moody Radio Network, called Up for Debate, and has worked as a TV reporter for a CBS affiliate. Her articles have appeared in numerous periodicals.