Charlie Marler, the first chair of the Journalism and Mass Communication Department at Abilene Christian University (ACU) in Abilene, Texas, earned respect and admiration nationwide as an advocate for excellent journalism by and for Christians.
Though he was 89 years old, his May 27 death shocked former students and colleagues around the world. As more than one remarked, it just seemed he would live forever. He will, just not with us for the next little while.
Charlie was my teacher. He chaired my master's thesis. He hired me to be his graduate assistant and to ACU's Journalism faculty. He was my elder, mentor, editor and friend.
I met him in the fall of 1974 when I was a cocky yearbook editor and he was a freshly minted Ph.D. on a mission.
Forty-eight years later, I spoke at his memorial service.
Give a gift of $30 or more to The Roys Report this month, and you will receive a copy of "The Ballot and the Bible" by Kaitlyn Schiess. To donate, click here.
In preparation, I scrolled through Facebook posts by and about "Doc," as his students called him, and came across a post he wrote when I retired. He related with remarkable detail our almost five-decade friendship and concluded by discussing four priorities we shared:
The love of civil discourse.
A passion for the First Amendment.
Writing well and teaching others to write well.
Family.
Dozens of tributes posted by former students reprised those themes.
Paul Anthony is a former editor of The Optimist, ACU's student newspaper. He's now a doctoral student himself. He recalled a conversation in Doc's office when he was working through his views on some difficult topics.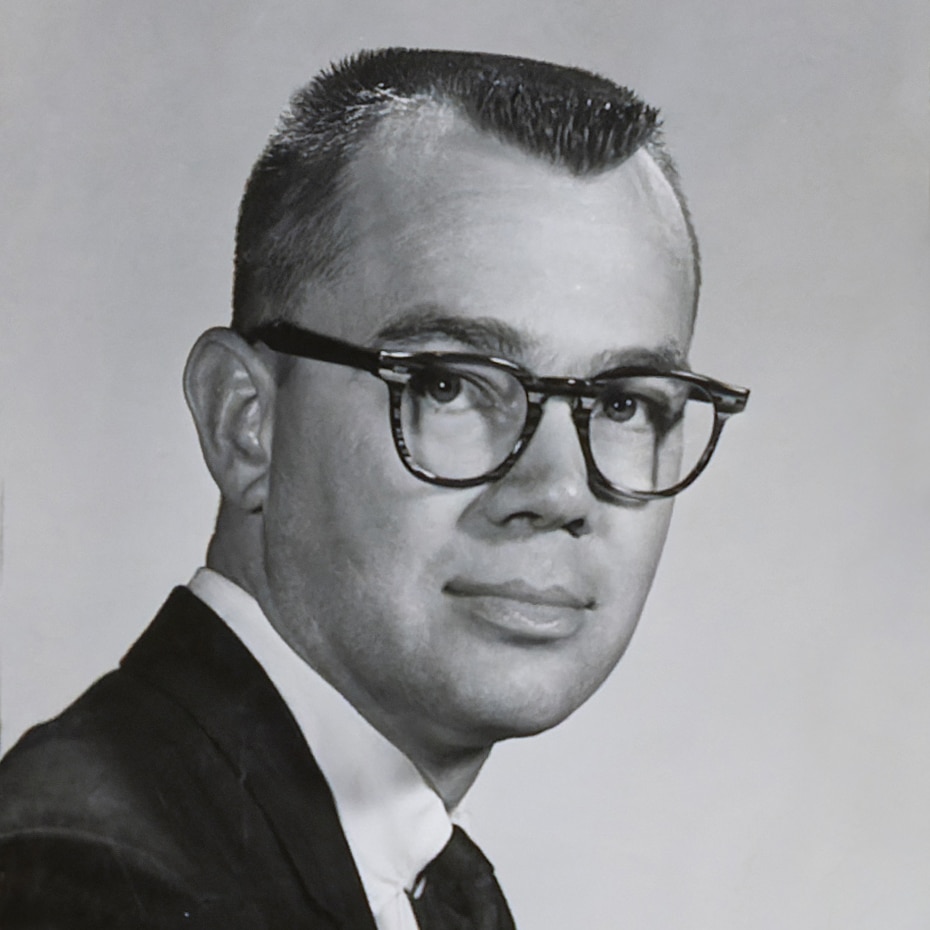 He said Doc "never felt the need to make clear his own position. He knew that what I needed was an ear, not an opinion. The result was that I came away from those talks a more tolerant, more compassionate, more open-minded person."
That was typical. Charlie had no patience for shallow thinking. However, he loved a civil but challenging conversation with students or colleagues who might disagree with him.
Many students described that civility as kindness. The student who was struggling to pass received exactly the same kindness as the one he was encouraging to go to grad school.
He often paraphrased Deuteronomy and said we must teach our students in the classrooms, the halls, the labs, our offices, the sidewalks, the parking lots and our homes. His civility and kindness were like that, too. Everywhere and at all times.
Then there was his passion for the First Amendment.
I remember him vividly describing his visit to James Madison's grave on the grounds of Montpelier in Virginia. When I had the chance to visit there a few years later and stood in that small family cemetery, I could just imagine the conversation that must have transpired in Charlie's mind as he stood by the grave of his hero.
Charlie understood that nothing else about our constitutional form of government works if we fail to honor and protect those freedoms — of religion, speech, the press and the right of the people to assemble and petition for redress of grievances.
He believed passionately that all truth is God's truth — and if the truth is hidden or suppressed, then we cannot make informed decisions — about government, religion or life.
That passion inspired his philosophy of student journalism, which demanded absolute excellence of his students — and occasionally drove university presidents absolutely crazy.
But he believed that if we want students to go out into the world prepared to speak truth to power they have to practice it — free and unfettered.
Optimist staff members consistently rose to that challenge because they knew he would go to the mat for them — and to the president's office, if necessary — and because disappointing him was unthinkable.
At the heart of not disappointing Charlie was writing well. Professional journalists all over the country hear Doc's voice in their ears when they recall that:
A lot is two words.
That and which are not interchangeable.
Redundancy wastes the reader's time.
Always cite your sources.
And my personal favorite — avoid dead construction.
Grammarians call passive constructions like "'It is" and "There are," etc., expletives. But Charlie called them dead because excellent writing should never have a vague subject and a passive verb. Excellent writing — and an excellent Christian life — should be focused, vibrant and alive.
His was.
Finally, Charlie wrote about family. Anyone who was around Charlie for even a little while knew that he adored his wife, Peggy, and he loved being a dad and a grandfather. Great journalism was important. Family was more important.
My friend Lance Fleming, one of Charlie's successors in his early role as ACU's first sports information director, wrote that when he sought Doc's advice about a job change, "He agreed that my time on the road was better spent being at home with Jill, Ashley, and Ryan."
For two years, Doc Marler and Peggy had prayed every day for Rex, Lance and Jill's oldest son, and for two years Doc ended every email or text to Lance with the words, "God, please kill Rex's cancer."
On the morning after Rex died, Lance had this message from Doc:
"Wow, God is good. Rex is healed forever; you guys now have an even more special connection to heaven. You know hope is real. You will be finding new ways to touch Rex every day."
So with an uncharacteristic catch in my voice, I closed my remarks with a very careful edit of Charlie's own words:
"Wow, God is good. Charlie is healed forever. We now have an even more special connection to heaven. We know hope is real, and we will find new ways to hear Doc's words in our ears every day."
This article was originally published by The Christian Chronicle.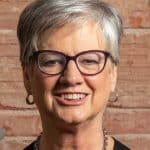 Cheryl Mann Bacon is a Christian Chronicle correspondent who served for 20 years as chair of the Department of Journalism and Mass Communication at Abilene Christian University.