Daniel Savala, who's accused of sexually abusing multiple men in the Assemblies of God's Chi Alpha Campus Ministries, has been arrested in Houston on sex abuse charges involving minors.
On Friday morning, Savala, 67, was arrested by the U.S. Marshals Lone Star Fugitive Task Force at his residence in downtown Houston and booked at the Fort Bend County Jail in Richmond, Texas. He was charged with continuous sexual abuse of a child under age 14, a first-degree felony in Texas, in a warrant that originated from Waco Police Department. 
It's the second arrest in an investigation started in April by Waco Police Department's Crimes Against Children Unit. On May 23, Chris Hundl, former leader of the Chi Alpha chapter at Baylor University and pastor of Mountain Valley Fellowship in Waco, was arrested on identical charges in Waco. 
According to police records, Hundl drove two boys to Savala's residence in Houston where Savala "masturbated both children" in his home sauna. A police spokesperson confirmed that abuse also reportedly occurred "on multiple occasions" at Savala's home and at Hundl's home in Waco, which also had a sauna.
In Texas, continuous sexual abuse of a child carries a penalty of 25 years to life in prison without parole.
Give a gift of $30 or more to The Roys Report this month, and you will receive a copy of "I Didn't Survive: Emerging Whole After Deception, Persecution, and Hidden Abuse" by Naghmeh Abedini Panahi. To donate, click here.
According to a recent statement to The Roys Report (TRR), the North Texas District Council of the Assemblies of God (AoG) said its investigation of Hundl and others linked to Savala prompted Hundl's removal from his pastoral duties and Chi Alpha leadership as of May 4. AoG district officials said they also notified child protective services in Texas and have recommended that Hundl be dismissed as an AoG minister. 
Recently, a group of whistleblowers has alleged that, for decades, Texas leaders of several Chi Alpha chapters have allowed Savala, a registered sex offender, to attend on-campus meetings and that leaders referred students to Savala for spiritual guidance. Allegedly, Savala preyed on students, raping or sexually assaulting at least 13 men, which often occurred at Savala's in-home sauna.
Ron Bloomingkemper, Jr., a graphic designer in the Houston area, founded the online forum XA & The Lions Den—referring to Chi Alpha (XA) and Savala's first name—and has served as a spokesperson for the group of advocates and survivors. 
"This moment marks a significant victory in our collective pursuit of justice, accountability, and healing for all those affected by Daniel and other Chi Alpha leaders," he said. "(But) our work is not yet done."
Mitch Little, a partner at Scheef & Stone, LLP, who serves as legal counsel for a group of abuse survivors, said that his clients are "heartened at Mr. Savala's arrest and are hopeful that law enforcement's efforts will prevail." 
He added: "My clients' prayer is that the truth that has long been hidden would be completely uncovered and that justice would fully and finally be done." 
Convicted sex offender given access to students for decades
Billed as an itinerant minister since the late 1980's, Savala has allegedly used his access into churches and colleges to groom and sexually abuse college students and minors. 
Savala's first criminal conviction stemmed from his tenure as visiting youth minister from 1995 to 1997 at Clover Pass Community Church in Ketchikan, Alaska. His behavior reportedly included Savala encouraging students to masturbate in front of him, get naked, and engage in other sexual activity.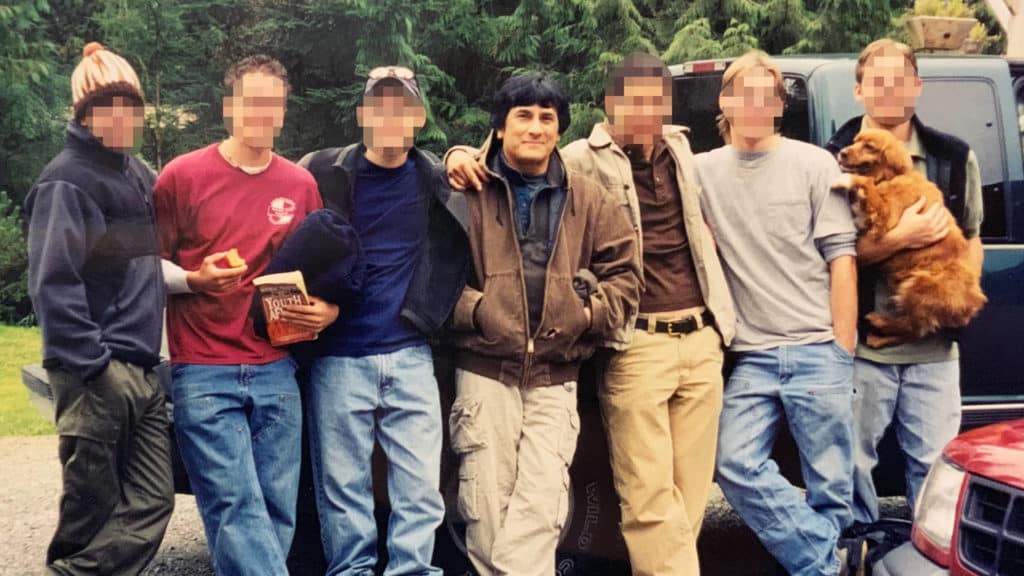 In 2012, Savala was charged with 11 counts of continuous sexual contact and sexual abuse of a minor, and pleaded guilty to one count of third-degree sexual abuse. As part of the terms of his sentencing, Savala registered as a sex offender in Texas, where he had moved as of the late 1990's and had previously resided.
However, Savala continued to be a mentor to several Chi Alpha leaders and was welcomed as an itinerant minister on at least seven Texas university campuses. 
Those leaders close to Savala include former Chi Alpha North Texas District Director Eli Stewart, who was dismissed from his College Station church on May 21. Two church elders there, Jonathan Bryce and Josh Nitcholas, are on leave and under investigation. Stewart is the brother-in-law of Bryce, and Bryce's cousin is married to Hundl, the Baylor Chi Alpha leader.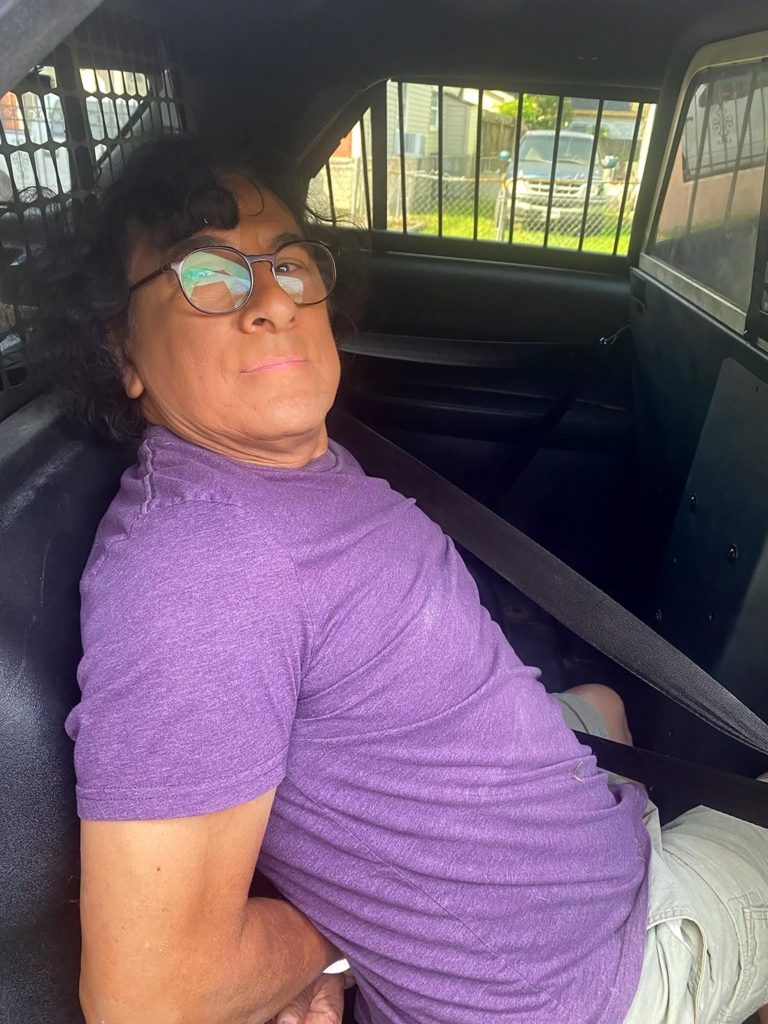 Savala also allegedly mentored Will Robinson, former leader of the Chi Alpha chapter at Texas A&M University-Corpus Christi. Robinson was arrested last July and charged with continuous sexual abuse of a child. Robinson has pleaded not guilty, and his case is awaiting trial. 
Another key figure is Chi Alpha South Texas Director Eli Gautreaux, who was suspended from his position as of May 12, according to an email from an AoG executive posted online.
In a statement to TRR, a spokesperson for the Assemblies of God General Council said that they "grieve with the victims of Mr. Savala's reported actions. We are grateful to see that law enforcement officials are taking these concerns seriously."
The statement from the national AoG office noted that Savala has not been on staff with Chi Alpha or a credentialed AoG minister. It added that the General Council "will take action related to any credentialed ministers who violated the biblical requirements expected of ministers." 
Seeking accountability for those who 'empowered a predator'
Attorney Boz Tchividjian, whose law firm specializes in representing abuse survivors harmed in churches, is also serving as a legal advisor to the advocates' group. He noted in a statement to TRR that Savala had access to "most of his victims" through "the support and endorsement of certain leaders" of Chi Alpha and the AoG.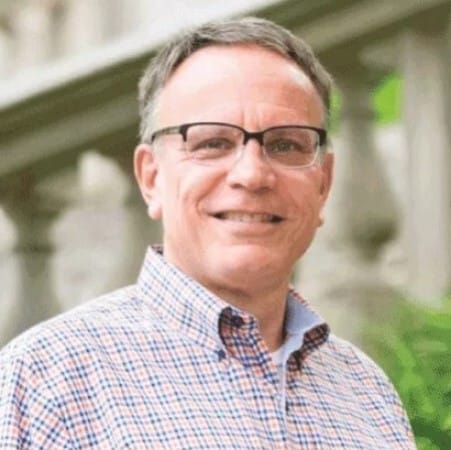 Tchividjian added: "A genuine third-party independent investigation must take place to find the complete truth so that anyone who assisted with empowering this predator is held fully accountable." 
Chi Alpha has been barred from Baylor University, according to a statement provided to TRR. In April, a demand letter from Scheef & Stone, LLP, put five other Texas universities on notice regarding Savala's past involvement in their Chi Alpha chapters. 
Olivia Wolf, an advocate also involved with the group of abuse survivors and advocates, observed that "The systems of belief and totalitarian authority . . . created a perfect place for Daniel to thrive. Those systems and those in charge of the systems remain employed."
Little, the attorney for abuse survivors, suggested that further legal action will be coming.
"I believe we have only scratched the surface of the evil that this man has committed and that others have either knowingly permitted or committed alongside him," said Little. "As more victims gain the courage to tell their stories, I believe there will be significantly more work to do."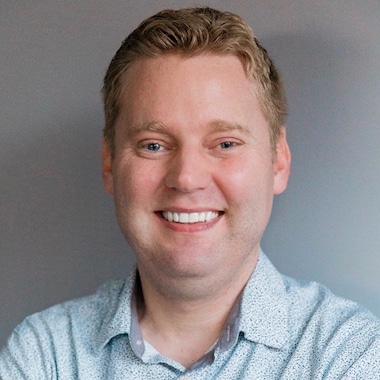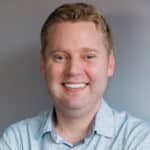 Freelance journalist Josh Shepherd writes on faith, culture, and public policy for several media outlets. He and his family live in the Washington, D.C. area.