To a visitor entering the Northwest Church of Christ in Chicago, Illinois, on a recent Sunday, the assembly might have sounded like the Day of Pentecost.
Distinct voices praised God in English, Korean and Spanish — all at the same time.
The diverse crowd of Christians who filled the church's wooden pews on Chicago's North Side sang hymns such as "Holy, Holy, Holy," "Come, We That Love the Lord" and "Joyful, Joyful, We Adore Thee."
"We believe the same thing despite the language differences," said Miriam Williamson, an immigrant from El Salvador. "Maybe the way they teach us is different in Spanish than in English, but it's the same Jesus."
On a typical Lord's Day, three different language groups meet at three different times in the century-old auditorium a half-mile off busy Interstate 94. 
Give a gift of $25 or more to The Roys Report this month, and you will receive a copy of "I Can't Hear God Anymore: Life in A Dallas Cult" by Wendy Duncan. To donate, click here.

The unity service — normally organized at least once a year but delayed by the COVID-19 pandemic — brought the 100 or so believers together for the first time in three years.
In a working-class neighborhood lined with bungalows, joy and tears greeted the occasion.
"This is what Christianity is about," said Robert Nunoo, a scientist who spoke Twi in his home country of Ghana before learning English. "We are one body in Christ. The Bible talks about that in many places."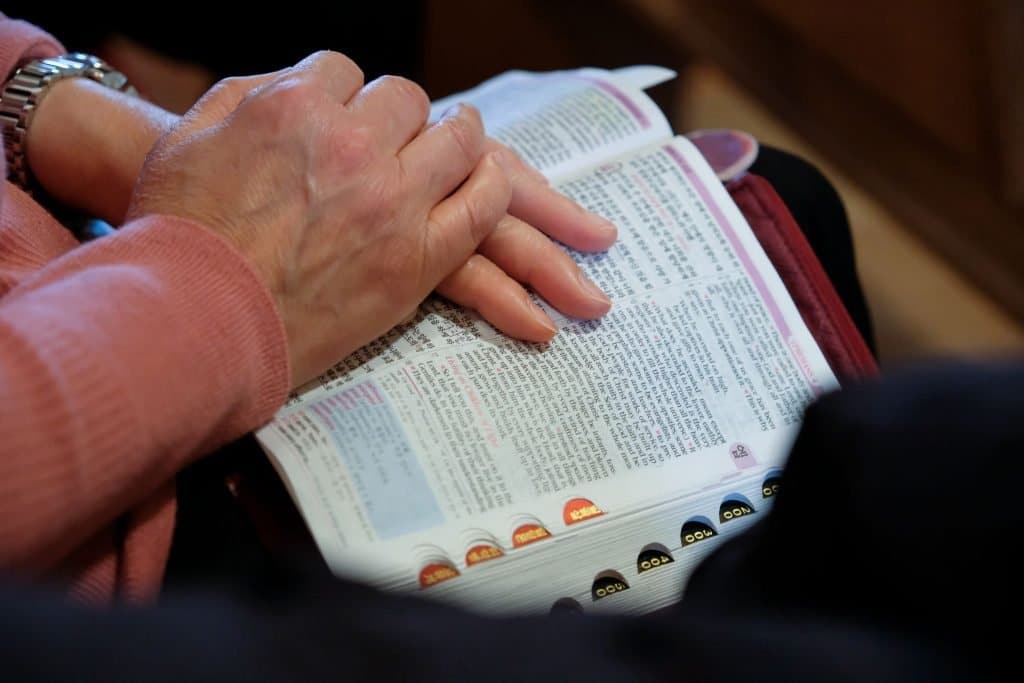 Both Chicago and the United States are more diverse and more multiracial than ever before, according to U.S. census data. 
Northwest's demographic makeup reflects its changing community.
"Oh, I love it," said Barbara Foucher, who grew up in a predominantly Black congregation on Chicago's South Side. "You don't always know what people are saying, but you know what they're talking about. We sing the same songs."
René Torres Jr., a Northwest elder who originally came to the U.S. to escape the Salvadoran civil war, echoed his sister in Christ.
"It's beautiful, man," Torres said. "It's a beautiful thing to have all these different people, different dialects."
'We're one congregation'
For decades, transplanted White Southerners — many of whom came to the Windy City to find work during the World War II era — provided the backbone of the Northwest church.
Elder Alan Bain, 73, grew up in the congregation, where he met his wife, Michelle, a half-century ago. 
His parents, Sidney and Roma Bain, made their way to Chicago during the Great Depression. From different corners of Arkansas, they connected as founding members of the church in 1937 and married in 1941, the same year Northwest purchased its current building.
In its heyday, the church drew regular Sunday crowds of more than 300 and helped establish other congregations in the city and suburbs. As members fled to the suburbs, returned to the South or died, the congregation could have become a historical footnote.
Instead, the church — located in a heavily Catholic area near an Islamic center and a Buddhist temple — embraced the challenge of serving its neighbors. 
That resulted in Northwest welcoming Hispanic and Korean groups.
"We speak different languages, and we may not always meet together," Alan Bain said. "But we're one congregation."
Unity and maturity 
When preacher Patrick Odum was hired in 1994, Northwest had already started a ministry to the rising Hispanic population — and expressed a desire to serve an area a few blocks from the church known as the "Koreatown" of Chicago. 
The Korean outreach started soon after Odum's arrival when a minister named Moon Kim literally showed up at Odum's door. Kim served at the church for four years.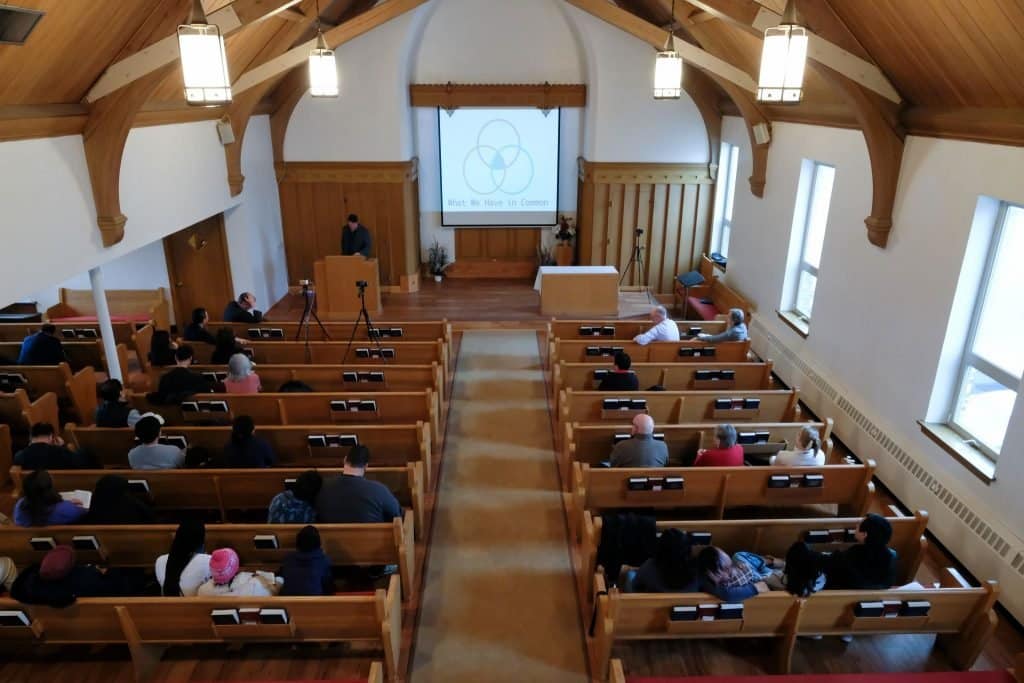 Now, Northwest employs ministers for each language group: Paul Chae, a one-time Buddhist who converted to Christianity and graduated from Korea Christian University in Seoul; Carlos Estrada, a graduate of the Baxter Institute in Tegucigalpa, Honduras; and Odum, a graduate of Harding University in Searcy, Ark. 
Estrada and Odum also serve as two of Northwest's five elders.
Each of the three ministers delivered a roughly 10-minute sermon at the unity service — each in his own language.
Odum emphasized that the diversity extends beyond the three language groups. 
"We have political conservatives and political liberals," Odum said. "We have Boomers, Gen Xers, Millennials and Gen Zers. We have different economic brackets. 
"We have people who'd never touch a drop of alcohol and some who like a glass of wine or a beer every now and then," he added. "We have Cubs and Sox fans in the same place and maybe even a secret Packers fan or two."
But despite its differences, the congregation shares one hope in Jesus, Odum stressed.
"I'm thankful for all the ways we're different, even when it might make me uncomfortable. And I'm thankful for what we have in common," he said, referencing the Ephesians 4 call for unity and maturity in the body of Christ. 
"If we all just embrace both of those realities … in humility and gentleness and patience, we will see God's unmistakable work in us and among us and through us."
'They love other cultures'
Jean Chae, daughter of Paul and Teresa Chae, is a sophomore at Pepperdine University in Malibu, Calif. 
The 19-year-old speaks English and Korean and is studying Spanish.
"That's a good experience to get all of the languages," she said of the unity service. 
With a chuckle, she added, "But it's like, I'm reading one language and listening to one, so it's a bit chaotic. But it's nice."
Besides singing, praying and partaking of the Lord's Supper together, attendees enjoyed a savory potluck meal.
The menu ranged from Korean-style curry and Ghanaian fried rice with turmeric and vegetables to Swedish meatballs, Italian pasta dishes and Sloppy Joes (which some trace to an Iowa cook named Joe adding tomato sauce to his loose meat sandwiches in the 1930s).
"It is always a nice experience to … have fellowship and eat together and praise the Lord together," said Estrada, the Spanish-speaking minister. 
"The Northwest Church of Christ, they have a really special heart for people from other countries," the native Honduran added. "They love other cultures and are really trying to be very inclusive."
This story was originally published by The Christian Chronicle.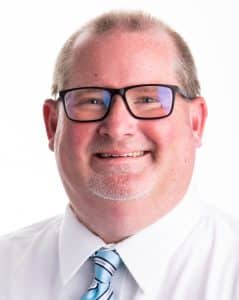 Bobby Ross Jr. is a columnist for Religion Unplugged and editor-in-chief of The Christian Chronicle. A former religion writer for The Associated Press and The Oklahoman, Ross has reported from all 50 states and 15 nations. He has covered religion since 1999.