NFTs. Online gaming. Cryptocurrency. Compassion International is exploring these and other innovations as it connects with new supporters and prepares itself for Web 3.0, the Metaverse, and beyond.
With fewer Americans donating to charity, the 70-year-old, $1 billion ministry is working to find new ways to engage younger believers.
"We're reaching out and connecting to diverse new audiences to find a way to meet the needs of children around the world," said Yaroslav Hetman, Compassion's senior director of innovation.
During its first few decades, Compassion International found new supporters through ads in Christian magazines and commercials on religious radio programs. During the last few decades, Christian concerts were a major means of reaching new child sponsors.
Now, the ministry is preparing for "the Compassion of tomorrow," said Hetman, who was born in Ukraine and served as a global marketing executive with Ford Motor Co. before joining Compassion.
Give a gift of $30 or more to The Roys Report this month, and you will receive a copy of "Wounded Faith," edited by Rev. Dr. Neil Damgaard. To donate, click here.
In July, it auctioned 5,000 pieces of digital art by Patrick Bezalel, a longtime supporter who sponsors children in Haiti. "Many Hands" — a collection of Haitian images created completely in virtual reality and released as non-fungible tokens, which are artificially scarce digital objects created by using blockchain technology to mint "unique" versions of digital artwork — sold out in 25 minutes. It raised $220,000 for college scholarships to benefit young people in the troubled country.
In May, the ministry reached out to the online gaming community with "2 Weeks of Light", bringing more than 30 Christian content creators and streamers to the video game live streaming service Twitch. 
Respected gamers took dares from the audience — one took a pie in the face — to raise funds to build 25 computer labs for 4,200 Compassion-assisted children in Bolivia.
"Gaming for good" may seem silly, but the effort connected Compassion to more than a 1,000 new possible supporters and generated buzz in online communities. 
"God is moving in the digital space," said Courtney Dahl, a Compassion innovation specialist. "Countless Christians are using Twitch and YouTube as their mission field to bring the light of Christ to the lost."
In April, Compassion made it easier for people to donate cryptocurrency by expanding its work with Quantum Metric, an international firm based in Colorado Springs that helps companies connect with its customers. Founded in 2015, the firm has worked with Compassion since 2018.
"We've introduced cryptocurrency donations to expand our reach to potential supporters and allow them to contribute in their own preferred way," said Hetman.
Even though cryptocurrencies are volatile and many have lost value, Hetman says the currency is popular with people under 40, who hold 60% of the cryptocurrency in America and apparently like investing in currency that's controlled by a community rather than a government.
More experiments are planned for coming months, but not all are expected to succeed.
"We are testing and learning about areas that are new to Compassion, new to many nongovernmental organizations," said Hetman. "Not all will have an immediately scalable approach, but some will."
Compassion is one of many evangelical ministries increasing their focus on innovation. The Navigators are currently seeking a managing director of ministry innovation, and the Center for Youth Ministry Training is hiring a coordinator for its Innovation Laboratory.
This article originally appeared at MinistryWatch.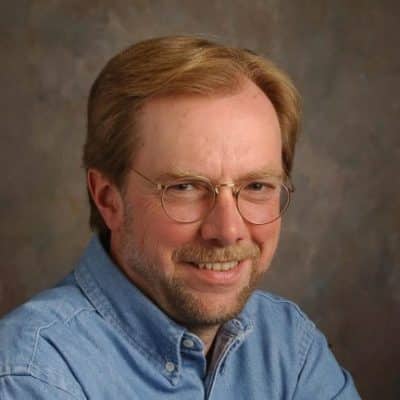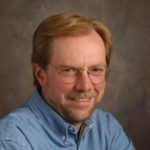 Steve Rabey is a veteran author and journalist who has published more than 50 books and 2,000 articles about religion, spirituality, and culture. He was an instructor at Fuller and Denver seminaries and the U.S. Air Force Academy.