One year after their first adoption was finalized, Micah Reis, a working mom in the Dallas area, received a Facebook message from an acquaintance. The contact knew a pregnant girl in her late teens who wanted to "learn what adoption looked like." 
Micah asked her husband, Nick, to join her for the informal home meeting that started a little tense. The teen girl's parents brought them to their living room, where the girl and her boyfriend (the baby's biological father) sat. For two hours, Micah and Nick Reis answered questions and shared ups and downs of their first adoption experience. 
Nick said the couple merely intended to put the couple in touch with Lifeline, the adoption agency the Reises had used to adopt their first child, Zoey. But that evening, Micah received a call on her cell. The teen girl asked if the couple would adopt her baby.
"It wasn't something where we had to say, 'Let us talk and pray about it and we'll get back to you,'" Nick recalled. "Micah just looked at me, and we both nodded our heads yes. And I said, 'Yeah, we would love to.'" 
Christian couples like the Reises are playing a critical role in domestic adoption efforts. And with more than 120,000 children awaiting adoption in the U.S., the need for adoptive parents remains great. This is a need groups like Lifeline are especially highlighting in November, which is National Adoption Awareness Month.
Give a gift of $25 or more to The Roys Report this month, and you will receive a copy of "UnLeader" by Lance Ford. To donate, click here.
According to research, 77% of Christians believe they have a personal responsibility regarding child welfare, and most U.S. adoptive couples profess religious beliefs.
"They're not all making a Christian faith statement," said Herbie Newell, president of Lifeline Children's Services, "but as high as 70% are stating their belief in a higher power." 
And the lynchpin of faith-based efforts to help those children are couples like the Reises in Texas. 
Adoption concerns and costs
Even when they were dating, Nick and Micah, who now have two adopted children, had talked about their interest in adoption. "We thought that we would have a couple of our own biologically and then maybe look to adopt at a later point in time," said Nick. "But after nine years of marriage, Micah had not gotten pregnant."
While a dual income household—Nick works in commercial landscaping and construction, and Micah does administrative work for a restaurant group—they were by no means wealthy. After discovering that fertility treatment options can run tens of thousands of dollars, they prayed and felt led to consider adoption. 
Their local congregation, Prestonwood Baptist Church in Plano, Texas, sponsors a pregnancy help center where Micah has volunteered. She learned there about open adoptions, increasingly common in the U.S., which allow the adoptive family and birth mother to have an agreed-upon relationship and contact with each other. 
This concept was new and intimidating to Nick. "My initial reaction to open adoption was very close-minded," he said. "I had a lot of doubts and fears. I thought: 'If they know their biological parents, isn't that a threat to your parenthood?'"
They began to contact adoption agencies but said initial meetings felt "transactional." Through their church's pregnancy center, Micah learned about Lifeline Children's Services based in Birmingham, Alabama.
She recalls that Lifeline's approach felt different. "It was important to us that we found an agency that wasn't twisting a woman's arm to place for adoption," said Micah. "With Lifeline, we always knew their first priority was to minister to birth moms."
The couple submitted a lengthy application to start the process. They soon progressed to a home study, as they also raised funds to supplement their budget. For domestic adoptions, current costs average $30,000 to $40,000. 
'Amazing, beautiful, heartbreaking'
Dozens of church friends and extended family members contributed to the Reis' fundraiser through Lifesong for Orphans and blessed the couple with a baby shower. They also received small grants from two nonprofit groups, and an interest-free loan from AbbaFund that "helped us across the home stretch," said Micah. 
All the while, Micah and particularly Nick spoke with their Lifeline reps about closed versus open adoption. They learned that adopted children having a relationship with a biological parent can help address questions that arise. 
For the Christian couple, they also realized open adoption presented an avenue for ministry.
"This birth mother gives us the absolute greatest gift—a child," said Micah. "To send pictures and updates, and facilitate visits, it's a reflection of being eternally grateful to her. We want good for her and try to help in any way we can."
The couple created a photo book about their lives, which Lifeline presented to various candidates. A woman in nearby Ft. Worth responded, and they met three times during the pregnancy. Micah was present in the hospital for the delivery of the baby girl, named Zoey according to the birth mother's desire. 
Open adoption meant the birth mother would see Zoey in the future. Still, as the Reis family prepared to take their baby home, those parting moments at the hospital were deeply emotional.
"For Zoey's birth mom to hand her over to us, it was very sad," said Nick. "On one side, there's joy, happiness, the gift of a child, and parenting. And on the other side, there's loss and grief. Adoption is an amazing, beautiful thing—and it's also heartbreaking." 
Texas law heightens need for adoptive families
In Texas, a recently enacted state law has increased demand for adoptive and foster families. The law prohibits most abortions after six weeks gestational age, when a fetal heartbeat can be detected. 
Active in pro-life advocacy, Micah Reis sees the law as a call to action. "With this Heartbeat law, we're seeing an even greater need for people to open up their homes," she said. "These children need a safe and loving place to be welcomed in."
While he supports the law, Newell of Lifeline notes that it gives pregnant women limited time to decide whether to abort or place their child for adoption. "The urgency is actually greater because she has a shorter amount of time to make that decision," he said. 
Some conservative voices, such as commentator David French among others, have voiced concerns about specific aspects of the law. The U.S. Supreme Court recently heard two legal challenges to the law and is expected to rule on its constitutionality in coming months. On December 1, the high court is slated to hear a separate abortion-related case out of Mississippi; hundreds of protesters from both sides are expected at the Supreme Court and many churches are rallying in prayer in advance.
Conceding that the Texas abortion ban may not ultimately stand, Newell directs his message to churches. "As the church, we've got to understand that the impetus is on us—win, lose or draw," he said. "Our mission really remains unchanged. We must keep our eye on the goal, which is to show the gospel through loving care towards women and children." 
As now parents of two adopted girls, Nick and Micah Reis have their hands full. Yet they also express interest in being foster parents in the future. Whether speaking to friends or in front of a church, they encourage an openness to adopt or foster, no matter their situation. 
"It doesn't have to be just the answer to infertility," said Micah. "Adoption is stepping up to help a vulnerable child. It could be an infant in need of adoption or a child in foster care—the need is just so great."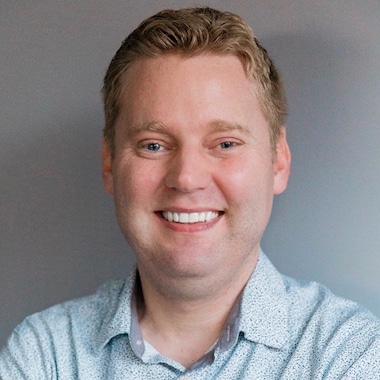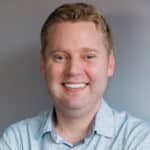 Freelance journalist Josh Shepherd writes on faith, culture, and public policy for several media outlets. He and his wife live in the Washington, D.C. area with their two children.