The leader of a Christian nationalist group with ties to the Southern Baptist Convention (SBC) is publicly questioning the integrity of Ed Litton's election as president of the SBC. He's also painting Litton, who's known for his racial reconciliation work, as a "woke" liberal — and has attacked Litton in a series of tweets that have drawn the ire of several within the denomination.
Michael O'Fallon, founder of the Christian nationalist group Sovereign Nations and an associate of the Conservative Baptist Network (CBN), supported Mike Stone, the CBN favorite, for SBC president. Stone lost the election by 556 votes out of about 13,000 votes cast. 
Though Stone immediately congratulated Litton after the election, O'Fallon tweeted over the weekend: "Just thought I would ask: Who was in charge of the counting process at the SBC? After all of the lies, slander, and mainstream media involvement, shouldn't this be in full public display?"
Just thought I would ask:

Who was in charge of the counting process at the SBC?

After all of the lies, slander, and mainstream media involvement, shouldn't this be in full public display?

— Michael O'Fallon – Sovereign Nations (@SovMichael) June 19, 2021
Religion News Service reporter Bob Smeitana and others quickly responded with an answer — a link to a list published in May, naming all the tellers responsible for counting SBC ballots. The name of the SBC secretary, who was in charge of the voting process, Don Currence, was also published months ago.
Some accused O'Fallon of being a sore loser and launching a "stolen election conspiracy."
Give a gift of $25 or more to The Roys Report this month, and you will receive a copy of "Is it Me? Making Sense of Your Confusing Marriage" To donate, click here.
However, O'Fallon responded by tweeting, "You can always tell that you've hit a hot wire with a reasonable question when you receive ridiculous answers from the progressives."
O'Fallon also launched a series of tweets characterizing Litton as a liberal and likening him to Ed Stetzer, executive director of Wheaton College's Billy Graham Center and a favorite "woke" target of O'Fallon's.
"It is so good that the SBC has Ed Stetzer … oh, I mean, Ed Litton — in charge of the radically woke direction of the Southern Baptist Convention of churches," O'Fallon tweeted.
Earlier O'Fallon had tweeted Litton "looks and sounds like (Stetzer) – even the beard is starting to take on a weird, pointy shape."
And on Sunday, O'Fallon wrote in a tweet: "If you take the progressive, 'exponential' deconstruction of Ed Stetzer and combine him with the social justice minded Jim Wallis of Sojourners – what do you have? Newly appointed SBC President Ed Litton."
Several people, including the Rev. Dwight McKissic, who recently considering leaving the SBC over racial issues, confronted O'Fallon for what they saw as his baseless attacks lacking the fruit of the Spirit.
Why are you attacking the newly elected president of the sbc without a cause? Dr. Litton has only been in office 6 days. He has said or done nothing offensive. Please withdraw these senseless,baseless attacks. You are better than this, and the Kingdom of God deserves better fr u.

— Dwight McKissic (@pastordmack) June 20, 2021
O'Fallon responded by doubling down. He said he'd had patience with Stetzer for over a decade, but said now Stetzer "is molesting the Bride of Christ – and it is time to explain what is happening and why it is happening."
Aside from a general allusion to a dinner with Stetzer as described on O'Fallon's podcast, O'Fallon gave no specifics to bolster his claim.
The Roys Report reached out to O'Fallon on Twitter and through his organization, Sovereign Nations, but he didn't respond.
However, others aligned with Sovereign Nations, like Grace to You Executive Director Phil Johnson, have similarly called Stetzer the "Fagin of Emergent Religion . . . coaxing millennials & GenXers in the SBC to adopt various flavors of quasi-Christian postmodernism."
In a 2018 tweet that's since been deleted, Stetzer confronted Johnson's boss, well-known pastor, John MacArthur, asking whether MacArthur's upcoming series on social justice would be "as fair, nuanced, and accurate" as MacArthur's treatment of the "charismatic movement," "seeker movement," or "the emerging church." (MacArthur has been extremely critical of all three.)
Stetzer also has been known to engage in discussions about racism with a range of scholars and advocates. He recently participated on a Johns Hopkins University panel discussion about how churches are responding to tensions around faith, race and politics. And last year, he hosted author Jemar Tisby on his podcast to discuss Tisby's book "The Color of Compromise," which catalogs how church leaders historically "helped create and maintain racist ideas and practices."
O'Fallon has painted both Stetzer and Litton as proponents of critical race theory (CRT), though neither has publicly promoted the controversial movement. Stetzer has said little about it himself, though he is hosting other authors on the topic in an ongoing series on his blog.
Litton recently told WORLD Magazine that CRT wasn't even on his radar until the last few months. Litton describes himself as conservative both theologically and politically. He's known for having worked on racial reconciliation for several years, and that, he said, grew out of his commitment to obeying Scripture.
"When I started this racial reconciliation group, I was scared. I didn't want to be called a bigot. I was also afraid my peers would call me 'woke'—which is exactly what some are doing," Litton told WORLD.
"People in the church had never once called me a 'liberal' until I started working in this area. So I had to die to it: Call me whatever you want, but this is a command in Scripture, and the Spirit of God is leading me to do this."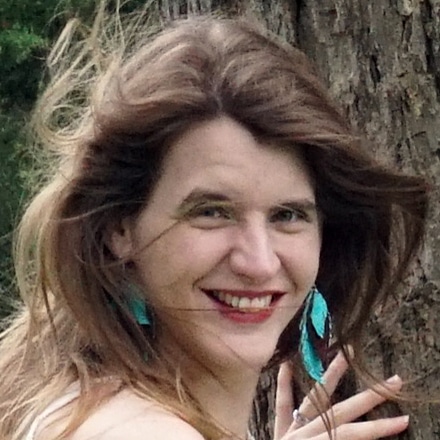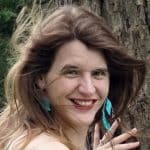 Sarah Einselen is an award-winning writer and editor based in Texas.