In recent times, we have seen a litany of Christian influencers falling away from biblically grounded Christianity.
Best-selling author and pastor, Joshua Harris, kissed his faith good-bye, telling his followers he'd "undergone a massive shift." Similarly, Jonathan Steingard, lead singer for the band Hawk Nelson, says he no longer believes in God though he admits he'd like to "leave that door open."
Others say they believe in God but are rejecting biblically orthodox understandings of gender and sexuality.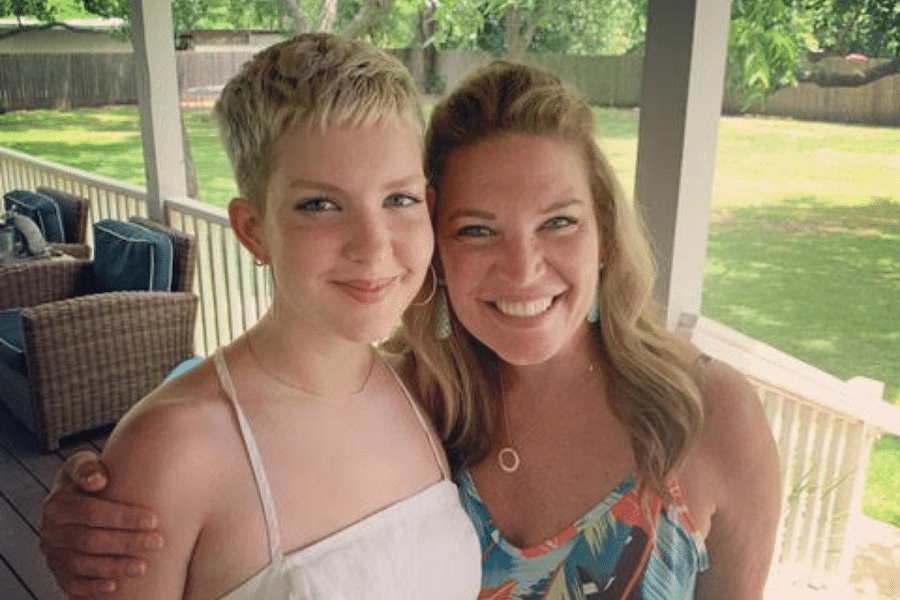 High-profile author, Jen Hatmaker, recently celebrated her daughter's lesbian identity, asserting it's "maybe even more cruel" to love LGBT people while simultaneously believing homosexuality is wrong.
Most recently, Matthew Paul Turner—best-selling Christian author of "When God Made You" Christian children's book and former editor of CCM—came out as gay. The husband and father of three said he's divorcing his wife, adding that he's "ready to embrace freedom, hope, and God as a gay man."
Give a gift of $30 or more to The Roys Report this month, and you will receive a copy of "The Ballot and the Bible" by Kaitlyn Schiess. To donate, click here.
How should Christians process news like this?
For faithful believers, this sort of news can bring grief, loss, sadness, and discouragement.
For me, the news hits especially close to home. Seven years ago, my husband, and the father of my three sons, returned to a gay life he had previously renounced and we divorced.
The pain and loss are never far from my heart.
This makes perfect sense when you consider God's beautiful intent was that husband and wife would become "one flesh." And as Jesus said in Matthew 19:6, "(W)hat God has joined together, let man not separate."
But then, and now, I'm reminded of something that happened very early in my walk with the Lord.
When I was a new believer leaving homosexuality at the age of 19, the woman who was mentoring me, Diane, went back into gay relationships. And it forced me to ask myself some hard questions amid sorrow, doubt, and turmoil. Who am I following, Diane or Jesus?
Perhaps you also must do so now. Are you following Matthew Paul Turner, Jen Hatmaker, Jonathan Steingard, Josh Harris—or Jesus?
Jesus knew where he was going and was willing to sacrifice all to fulfill his mission. Matthew Paul Turner seems to be following his feelings, not knowing where he will end up in a few years, at great cost to his wife and children.
Jesus is the only one worthy of following.
Where do I ground my faith?
As a new believer, I attended a couple of churches in Southern California and both my pastors would often say, "Do not just believe me. Check out what Scripture says."
Those words were wise, and I did check out what these pastors said.
Perhaps you could do the same as you process news about whether God considers homosexuality "good" and compatible with biblical faith?
Here are a few passages that directly address the topic: Romans 1, 1 Corinthians 6:9-11, Leviticus 18, Lev. 20:13, 1 Timothy 1:8-11, Jude 1:7.  
"Love is love," right? Does it matter whom a person loves romantically? And is any expression of sex acceptable to God?
The Bible has a lot to say about sex and romance. Scripture makes clear that sex outside of male and female covenant marriage is sin. It calls all variations of sexual sin, including sexual affection between two men or two women, immorality.
God does care about our sexual expression. According to Scripture, homosexuality is sin to relinquish, not "freedom" to embrace. But it can be forgiven. How wonderful is our God!
Refocus on Jesus
The hard news is that people can fall and fail. Marriages can dissolve. Leaders can deeply disappoint.
During times like this, I choose to look to the One who never fails, who is perfectly faithful, and is known by the names "Comforter" and "Prince of Peace."
Jesus knew that people fail and said: "Therefore everyone who hears these words of mine and puts them into practice is like a wise man who built his house on the rock.  The rain came down, the streams rose, and the winds blew and beat against that house; yet it did not fall, because it had its foundation on the rock." (Matt. 7:24-25)
Jesus' authority is much greater than any human. He said, "Heaven and earth will pass away, but my words will never pass away." (Matt. 25:35)
We must stop making Christian leaders the most influential people in our lives and must start making Jesus preeminent.  
What now for Matthew Paul Turner & others?
On Social media, I've seen many harshly judge Matthew Paul Turner and leaders who reject biblical Christianity. This is neither compassionate, nor biblical, nor Christlike.
About Jesus, the Bible says, "A bruised reed he will not break, and a smoldering wick he will not snuff out. . ." (Matthew 12:20)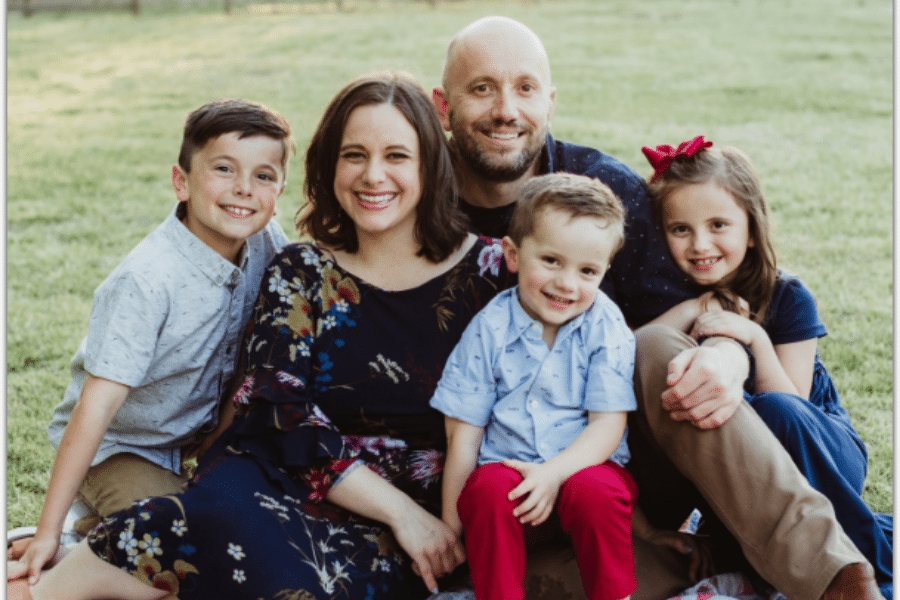 I have seen people commit their lives to sin in various ways, including homosexuality. And I know they will experience natural loss from the route they have taken. My hope for them is that they will repent.
If there is breath, there is hope for repentance (turning back to God). So, I pray that the amazing, redemptive love of God will win their hearts in a deep way and that they will turn to Him. You can join me in praying for Matthew Paul Turner.
You can also join me in praying for Turner's wife and his children, who will suffer the loss of having parents raise them in one household.
Ripping and tearing of children's hearts is so horrible and an unavoidable outcome of this sad situation. My sons and I know this pain and loss personally. What sounds happy on the surface of a social media announcement likely has unexpressed, deep areas of grief.
Some of you grew up in a home with divorced parents and know what this pain is like. Perhaps that can help you pray more effectively for the comfort and healing of these young lives?
Has Hope Left the Building?
Hope—if it primarily resides in a Christian leader, pastor, or another human—has indeed left the building. But if you place your hope in Someone who never fails, you will not be disappointed.
There is always hope for those who have strayed into sin—that is, if they acknowledge that what they are doing is indeed sin and are willing to leave it behind. As 1 John 1:9 says, "If we confess our sins, he is faithful and just and will forgive us our sins and purify us from all unrighteousness."
But there's also hope and incredible blessing for those who resist sin.
Even though I have been hurt deeply by my husband's decision, God has been so near. And I have felt as if my heavenly Father has held my hand and drawn me especially near to his heart.
He has blessed my paths and established me in countless ways. He has given me wisdom and blessing beyond what I could have anticipated. How tender, trustworthy, and honorable is the Lord. He truly is the God who "rewards those who earnestly seek him." (Hebrews 11:6)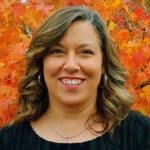 Anne Paulk is Executive Director of Restored Hope Network, a coalition of Christian ministries helping individuals with unwanted same sex attraction. She also is the author of "Restoring Sexual Identity: Hope for Women Who Struggle with Same-Sex Attraction" and co-author of "Love Won Out."