An elder facing charges of covering up child sexual abuse at an Indiana church also covered up similar abuse decades ago at a different church, an alleged victim recently told The Roys Report.
The elder, Keith Magill, recently resigned from Immanuel Reformed Presbyterian Church in West Lafayette, Indiana. The resignation follows allegations that Magill, other elders, and Pastor Jared Olivetti mishandled the sex abuse of up to 15 children at the church. Magill, Olivetti, and the other elders face ecclesiastical charges from the Reformed Presbyterian Church (RPC) regarding the alleged cover-up.
Now a former member of the church Keith Magill pastored from 1980 until 2002 — Southside RPC in Indianapolis — says Magill covered up the abuse she reported to him more than 20 years ago.
The alleged victim told TRR that her father had sexually abused her for years. She said she reported theabuse to Magill in 1999, while he was her pastor. But Magill failed to report the abuse either to law enforcement or to church authorities, she said.
A 2008 letter from Southside's session — the body of elders that oversees a Presbyterian church — similarly states that in 1999, a girl in the church reported "being sexually molested through inappropriate touching by her father. . . ."
Give a gift of $30 or more to The Roys Report this month, and you will receive a copy of "The Lord Is My Courage" by K.J. Ramsey to donate, click here.
But, the letter, which the woman gave The Roys Report, states that Magill "handled this in strict confidence and the Session was never informed and there was no church discipline."
Magill and the current pastor of Southside did not respond to requests for comment on this story.
A revelation of abuse
The woman, whom TRR is calling "Amanda," says that in 1999, she told her mother that her father had sexually abused her starting in 1994, when she was just 9 years old. This information is included in written testimony Amanda submitted to the presbytery body investigating Magill and Olivetti, and also shared with TRR.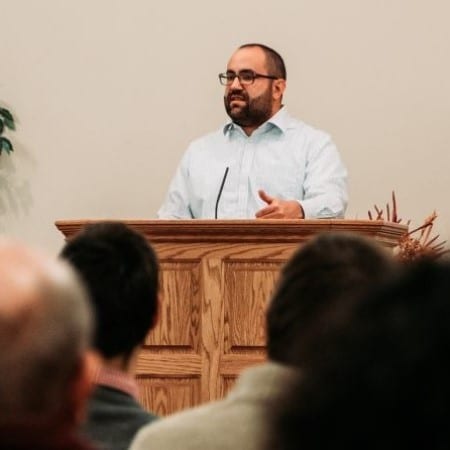 TRR is not identifying the woman because she is a victim of sexual abuse. We are likewise not identifying her father to preserve her privacy, and also because her father has not been charged with a crime.
Amanda, who was 15 when she disclosed the abuse to her mother, wrote that she feared her two preteen sisters were also being abused. Amanda recalled that within 24 hours, her mother called Magill.
"Together they decided to handle this in strict confidence, not report it to authorities and not tell the rest of session," Amanda wrote. Magill met with her father several times, she stated, but no one from the church asked Amanda for details about what had happened to her.
The first time she met with Magill was around a year later in a meeting her mother attended, Amanda wrote. Magill had reportedly asked Amanda's father to be there, too. Amanda balked at that, she wrote, because that very day, she had seen her father looking at one of her sisters "in what I deemed an obvious compromising, about-to-be-abusive situation."
When she told Magill what she'd seen and that she believed her father wasn't repentant, he "challenged how I could know if someone was repentant or how I could know a man was looking lustfully at a girl," she recalled.
"I was told I was judging and before I judged, I needed to take the log out of my eye."
In an interview with The Roys Report, Amanda added that Magill removed her father from a middle schoolers' catechism class he had taught for many years. But Magill told others this was because her parents were having marital trouble, she said.
Then in 2001, two years after Amanda revealed her abuse, her mother insisted her father see someone besides Magill for counseling, Amanda wrote. She added that when her father told the new counselor what he'd done, the counselor recognized it as abuse and refused to counsel her father again until he reported himself to authorities.
In an interview with TRR, Amanda accused Magill of helping her father evade accountability by referring her father to a lawyer Magill had used previously. This lawyer then reportedly advised Magill not to talk to police.
The counselor, however, reported Amanda's father to Child Protective Services (CPS), Amanda said.
Amanda shared a police report with TRR, which she said resulted from the counselor's call. The report states that CPS referred a call about her father to local authorities on November 15, 2001. (The Roys Report requested an official copy of the report from the Indianapolis Metropolitan Police Department—IMPD—but IMPD did not respond.)
According to the report, Amanda's father confessed to the person reporting that he had "embraced (Amanda) improperly, that he hugged her (too) tight, had his hands on her bottom while hugging her and held her down on his lap."
Amanda's father reportedly said he "did this for sexual gratification" and that it happened from summer 1994 through 1996. (Amanda recalls the abuse going on until at least the spring of 1999.)
However, nothing came of that report.
Amanda said this was because the lawyer Magill had recommended advised her father to move out of the family's home immediately. Without her father living in the house, a judge would not issue an order allowing CPS to talk to the children, Amanda said. She added that every time CPS came to the house and asked her mother to grant access to the children, her mother refused.
Sisters in danger
In the spring of 2008, Amanda said her youngest sister confirmed that her father had abused her, as well.
By then, Magill had resigned from Southside for reasons unrelated to Amanda's abuse and was pastoring another RPC church. In 2007, Magill also served as the moderator of the presbytery's synod, or annual regional assembly.
Amanda and her youngest sister then disclosed their abuse to Magill's successor at Southside, who then reported the abuse to the session and to CPS.
In a letter to the congregation dated May 13, 2008, the session did not name the two sisters, but wrote Amanda had been "sexually molested through inappropriate touching by her father" and that the other sister had also "been touched inappropriately."
"The then pastor, Keith Magill, handled this in strict confidence and the Session was never informed and there was no church discipline," the letter continues.
After Amanda's parents separated in 2001, further counseling took place and Amanda's father "expressed repentance in connection with this counseling," the letter states. "To our knowledge, he has not engaged in similar behavior in the years since."
The letter also states that the couple had met recently with the church session, and Amanda's father "confessed his sin and expressed sorrow and affirmed his repentance."
Yet the letter added, "He has yet to do so to his wronged children and is being counseled as to steps that will need to be taken in the immediate future."
Amanda said she met with someone in the Marion County Prosecutor's Office to discuss potential criminal charges stemming from her case. However, no one besides Amanda was willing to testify against her father, she said.
She added that prosecutors couldn't pursue a misdemeanor charge for failure to report child abuse against Magill because the statute of limitations for that had passed.
Ongoing scars
Amanda told TRR that she now knows both her sisters were abused. She told TRR that if her disclosure in 1999 had been handled appropriately, her sisters' story might have ended much differently.
"I'm confident that at least months of abuse would have stopped, and I'm 95-percent sure my youngest sister would not have been abused at all," she said.
The CPS referral to police in 2001 shows Amanda's father "stated that he never touched any of his other children."
Amanda says in the written document that her mother repented for not reporting her husband's abuse before her death a few years ago.
Many others at Southside are also "willing to recognize and accept that what my dad did to me was damaging," Amanda said.
"But they don't realize the damage that Keith's (Magill) counsel caused to me.They didn't see me pregnant with my second child, when I learned that it was a daughter, because I struggled through wondering how I could protect her from my husband?"  She struggled not because of any actual danger, but as a result of the damaging teaching she had grown up under, she said.
Amanda says she has discussed her abuse with church authorities but has not pursued ecclesiastical charges against Magill. She told TRR she is waiting for his current church trial to conclude before deciding whether to do so.
Magill remains an ordained teaching elder through the presbytery, said Frank Smith, moderator of the Great Lakes-Gulf Presbytery, the region to which Immanuel belongs.
"I am scared that the denomination may decide that yes, this happened. Yes that was wrong, and they might rebuke or admonish," Amanda said. But she added she's afraid church discipline will stop short of stripping Magill of his church authority.
"I don't know enough about these men to know what they'll do," she said. She is afraid that because Magill is accused of enabling sexual abuse — not of committing it — denominational authorities might consider it a less serious matter.
"I think that they believe that that type of abuse is more serious than spiritual abuse," she said.
This story has been updated to clarify the specific group initiating a current investigation.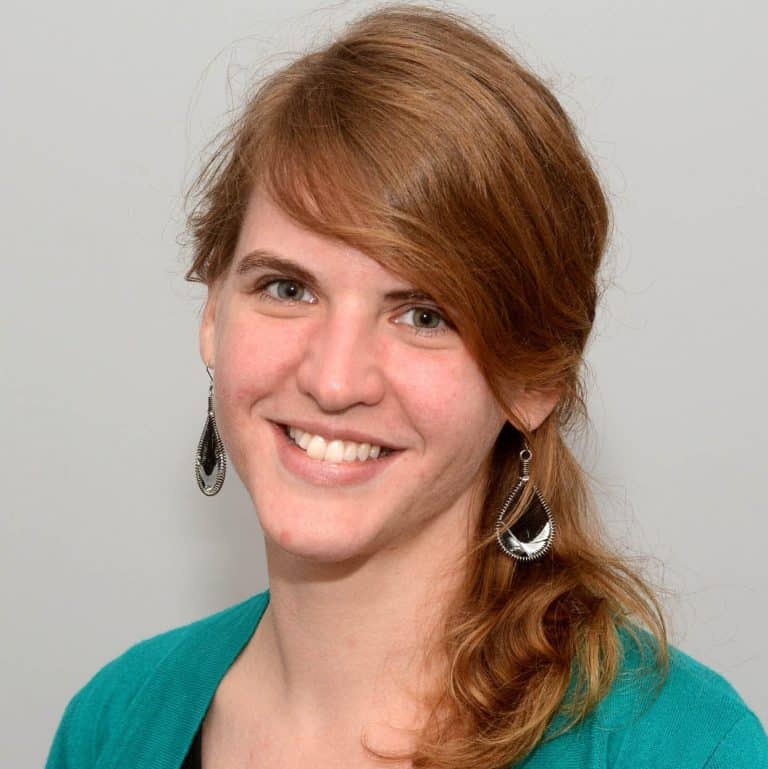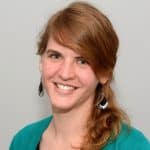 Sarah Einselen is an award-winning writer and editor based in Texas.