More than 700 families across New Mexico and parts of Arizona are seeing their medical debt evaporate, thanks to St. Bede's Episcopal Church in Santa Fe, New Mexico.
The church funded forgiveness for the families' medical debts through a $15,000 donation to RIP Medical Debt — enough to cover all outstanding debts in the entire state of New Mexico and then some.
RIP Medical Debt identifies impoverished households that owe medical debt, buys that debt at pennies on the dollar, and pays it off with donations. The charity also notifies the debtor and credit agencies that the debt is cleared.
With its donation, St. Bede's parish wiped out nearly $1.4 million of medical debt for 782 households, according to a parish press release.
The idea came from the parish's rector, Rev. Catherine Volland, according to a church vestry member. About a year and a half ago, Volland brought the idea before the vestry, the Episcopal term for a church board.
Give a gift of $30 or more to The Roys Report this month, and you will receive a copy of "The Lord Is My Courage" by K.J. Ramsey to donate, click here.
Vestry member Peg Maish said the 250-member church habitually sets aside 10% of its revenues for outreach outside the parish. A lot of the church's outreach is hands-on, like stocking a blessing box of food available 24/7 or providing necessities and meals at the Santa Fe Indigenous Center nearby.
This, Maish said, was unique: The church used a big chunk of its outreach budget to cut a single check. The donation "is a sizable amount of our outreach funds," Maish said. "It's probably the biggest single gift we've made, to my knowledge."
Volland said in a press release that the church prioritizes service to others as a gospel imperative.
"I don't know if this parish has ever funded a program with such a great impact," Volland said.
A common experience
St. Bede's parishioners themselves are no strangers to medical debt, and know it "is sometimes a destroyer of households and families," Maish said.
She recounted how one parishioner had a routine colonoscopy more than two years ago. Insurance paid its usual fee, but the rest, Maish said, fell to the parishioner, who's still trying to pay off more than $10,000 that has gone to collections.
"You think of a serious illness, not even a preventative procedure . . . you're talking hundreds and hundreds of thousands of dollars," Maish said. "And a normal person can't possibly pay off that obligation without some kind of help."
RIP Medical Debt describes debtors as the "collateral damage" of flaws in the nation's healthcare and insurance system.
Among other efforts, families and friends often launch online fundraising campaigns to help relieve the burden of medical expenses.
The Roys Report noted over the weekend that a GoFundMe for medical expenses for the late Andy Williams, former drummer for Casting Crowns, had raised more than $70,000 of its $250,000 goal. Thousands of donors also raised nearly $1.3 million for Christian leader Voddie Baucham's medical expenses earlier this year.
But fundraisers got only about a third of nearly $10.3 billion sought in health-related GoFundMe campaigns from 2010-2018, according to research published this year in the Journal of the American Medical Association.
About 43 million Americans owe roughly $75 billion on past-due medical bills, according to RIP Medical Debt, and more than a third of Americans struggle to pay for their medical care.
In fact, medical debt is a factor in over half of bankruptcies, according to a study published in 2019 in the American Journal of Public Health.
"Families and individuals can be left with something that could keep them from being able to buy a house, rent an apartment, buy a car, from things that are really not under their control," Maish added.
A burden lifted
According to figures Maish provided, St. Bede's donation wiped out $447,256 of debt owed by 234 households, or all the available medical debt in New Mexico. In addition, the donation covered $932,865 of debt for 548 families in six Arizona counties with large Native American populations.
The church already works with other ministries in indigenous communities, Maish said, so those counties were a natural fit for the church.
The church vestry looked into RIP Medical Debt thoroughly before partnering, Maish said. She even made a small donation herself to see what the experience was like for a donor.
Two former debt collection executives founded the charity in 2014 and its financials are published on the website, ripmedicaldebt.org. It uses donations to buy large portfolios of medical debt, then forgive significant amounts of it. In 2020, the organization abolished $1.7 billion in debt for more than 830,000 people, according to the press release.
Debtors are chosen for debt forgiveness if they meet one of several criteria, according to the charity's website. Recipients must make less than twice the federal poverty level or be facing hardship due to their debt, like owing more than 5% of their annual income or heading toward bankruptcy.
Debt forgiveness is considered a gift, not income, so recipients don't owe taxes on it or face other adverse effects from having their debt forgiven.
Recipients are told who paid for their debt in a letter, Maish said, but privacy regulations mean the church doesn't know exactly who it has helped.
"We don't anticipate that we would hear from any individuals," she said. "That's just not part of what we were doing this for." But, she said, she's been gratified to hear from four or five other organizations who asked her about their experience with RIP Medical Debt.
"If we inspire somebody else to help out too, that's just money for jam," Maish said, using an idiom meaning to get a good return with little effort.
"There's so many choices you have when you're in ministry as to how you're going to reach out, how you're going to be present in the world, and all that. This is a partnership that's unique . . . We just feel so strongly that we're changing lives, and that's so wonderful."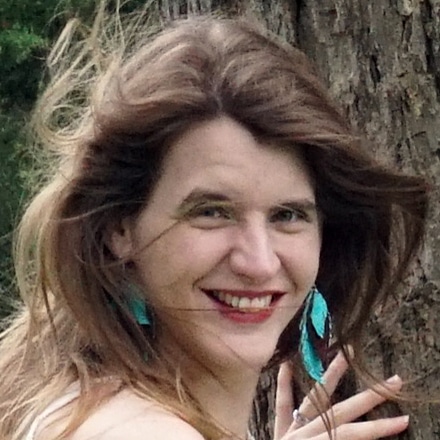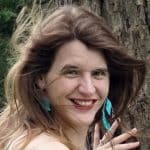 Sarah Einselen is an award-winning writer and editor based in Texas.