A fundraising campaign to help small churches during the COVID-19 pandemic has been extended with a $100,000 donation to congregations of the Church of God in Christ.
The Churches Helping Churches initiative started early in the pandemic in 2020 with an emphasis on larger congregations helping smaller ones at risk of closing. The relief fund benefited recipients in low-income neighborhoods disproportionately affected by the resulting economic shutdown. In the end, $3,000 grants were distributed to 450 U.S. congregations, totaling $1.4 million. But even though the active fundraising for the pandemic support campaign ended, money still came in over the past year.
"Surprisingly, the generosity has not stopped and churches continued to give," stated Justin Giboney, president of The AND Campaign, which has led the initiative.
"We are now overjoyed to be able to give $100,000 to the Church of God in Christ denomination, as so many of their smaller churches are still struggling. For many poor and marginalized communities, the effects of the pandemic are not over."
Bishop Vincent Mathews Jr., world missions president for the historically Black Pentecostal denomination, said some COGIC congregations had received earlier donations but he did not expect additional support from the campaign.
Give a gift of $30 or more to The Roys Report this month, and you will receive a copy of "Wounded Workers: Recovering from Heartache in the Workplace and the Church" by Kirk Farnsworth. To donate, click here.
"He had told me, 'We wish we could have done more,'" Mathews said of Giboney, who visited the bishop's Mississippi church last Sunday for an official ceremony celebrating the new donation.
"It definitely was a lifeline from God."
The bishop said he realizes that lots of churches have felt the effects of the pandemic, from smaller churches to megachurches like Willow Creek Community Church, which recently announced it will lay off 30% of its staff due to declines in giving and attendance. He said rising inflation has made it more difficult for churches, including those in COGIC, to meet the needs of their congregants and their communities.
Mathews cited the example of Open Door Church of God in Christ, in Brooklyn, New York, one of 10 churches that received $10,000 through the initiative.
"They've been giving groceries to thousands," he said. "This is helping them to be able to provide groceries in that area, especially now that food prices have spiked."
The congregation, which also lost members to COVID-19 and other causes since the start of the pandemic, has seen increasing numbers of people seeking its services.
"Many of the people who used to donate to help them to do that are now in need of assistance," said Mathews.
The bishop said his church, also a recipient, will use the pandemic support donation to support its new senior and afterschool youth centers and its plans for a Christian school. He hopes they will dispel isolation, especially experienced by seniors, with lunch and intergenerational activities, and assist young people who have generally experienced greater rates of depression during the pandemic.
Other recipients include COGIC congregations in Kentucky, Michigan, Florida, North Carolina, Tennessee and Louisiana. The grants were administered by the National Christian Foundation and were supported by the Jude 3 Project, Movement Day, Pinetops Foundation, and the Pulse movement.
The Church of God in Christ was noted at the start of the pandemic for close to a dozen deaths among its bishops and leaders due to COVID-19. And Mathews pointed out that two members of the denomination died in the massacre at a Buffalo, New York, grocery store earlier in May.
"As we grieve, we must continue to serve and the gospel of Jesus Christ must go forward and it reminds us that we must work while it's day because when the night comes, no one can work," he said, quoting the Gospel of John. "I think that we redouble our efforts. We continue to push forward."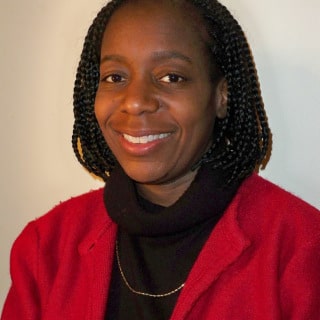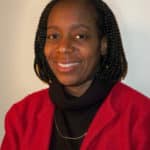 Adelle Banks is production editor and a national correspondent at Religion News Service.