Robin Vick said he came late to "The Chosen" phenomenon.
Vick, an evangelist for the Roosevelt Drive Church of Christ in Jacksonville, N.C., had heard of the streaming TV show while serving as a missionary in Falkirk, Scotland.
But he didn't actually tune in until he returned to North Carolina in summer 2021. He did so at his father-in-law's urging and binge-watched the entire first two seasons.
Then on Wednesday nights, the Roosevelt Drive congregation began watching episodes of the Bible-based series, which depicts the ministry of Jesus from the perspective of his followers.
So when the church's building flooded the week before the third season of "The Chosen" recently premiered in cinemas nationwide, Vick scrambled to book an entire movie theater. That allowed the congregation to watch the show in lieu of Roosevelt Drive's midweek service.
Give a gift of $25 or more to The Roys Report this month, and you will receive a copy of "I Can't Hear God Anymore: Life in A Dallas Cult" by Wendy Duncan. To donate, click here.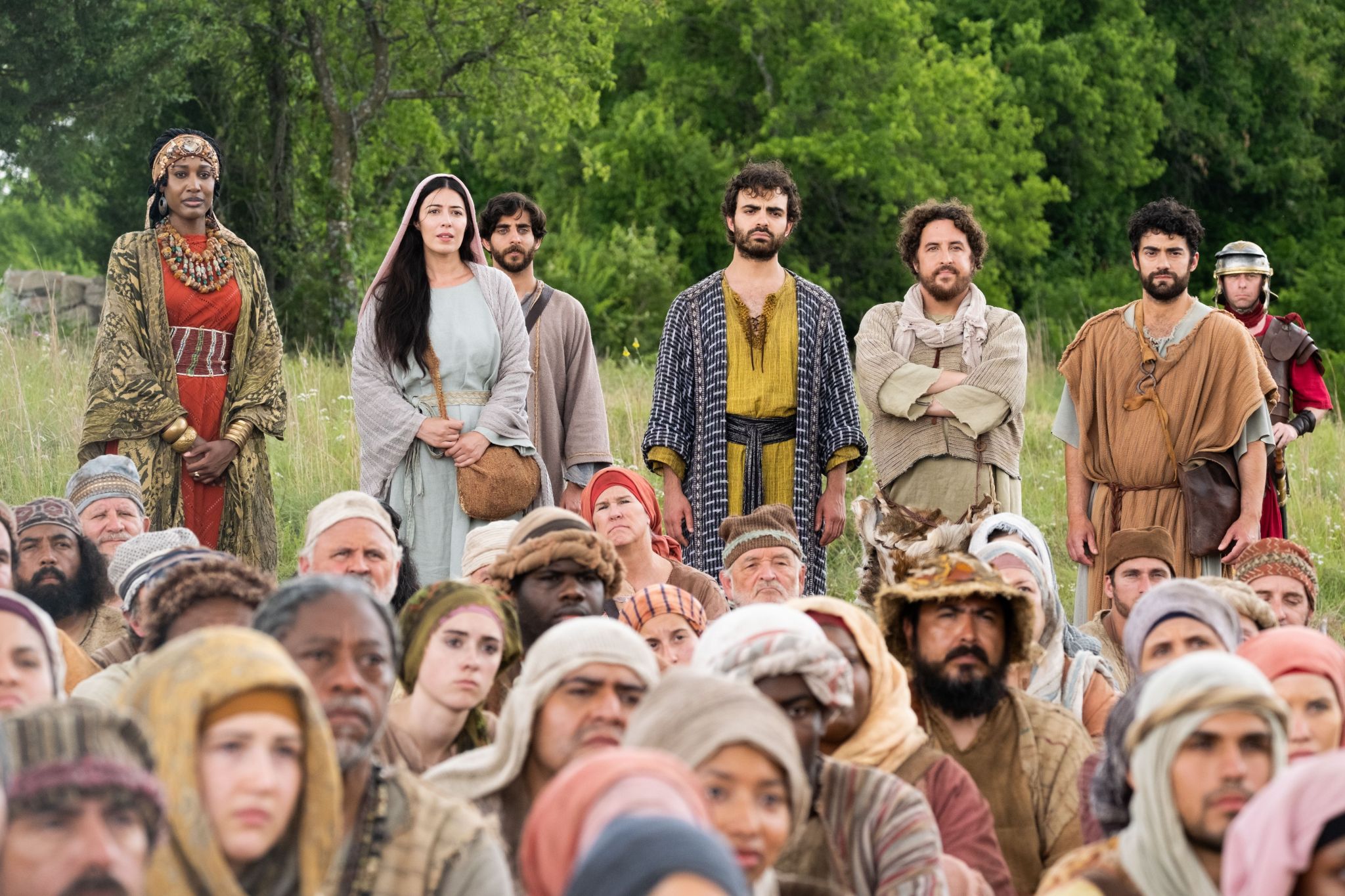 Like Vick's congregation, a number of churches across the U.S. arranged for members, friends and community guests to screen and watch the latest installment of "The Chosen" — either in theaters or their church buildings.
Even as the show gains greater mainstream popularity and secular attention, support from churches does not appear to be waning, if the number of church-organized group showings is any indication.
Since the show initially premiered in spring 2019 as an app-based, crowdfunded project, many churches have viewed it in their Bible classes, during their small groups and at their weekday services. And several bought blocks of tickets to the show's Christmas special released in theaters a year ago.
That, say some church members, fed greater interest among church members in the recent theatrical release of the Season Three premiere.
David Schilling, youth minister for the Hardin Valley Church of Christ in Knoxville, Tenn., began with a plan to take several of his teenagers to see the theater showing. But after talking to ministry staff and others at the congregation, that plan ultimately morphed into hosting a showing at the building and inviting the surrounding neighborhood. More than 100 came to watch.
"We pulled out our popcorn maker," Schilling said. "So the church building smelled like popcorn — which was awesome. We had candy and soda. We said, 'Hey, let's also make all that free.' We just wanted to love our community and our congregation."
By all measures, the third-season launch was an unparalleled success.
"The Chosen," in its first weekend, came in third at the box office, hauling in more than $8 million and opening behind "Black Panther 2" and just barely behind "The Menu." It was also the highest grossing event in company history for niche film distributor Fathom Events, pulling in more than $14.4 million by early December.
The launch of the third season has coincided with the show's first-season addition to Netflix, where it quickly became one of the streaming service's most popular titles and was tagged among the "Most Liked" shows. While the show already has reached viewers on "The Chosen" proprietary app, Peacock and Amazon Prime Video, its presence on Netflix is exposing the series to the streaming service's 220 million paying subscribers.
Those who missed the theatrical release won't have to wait long for Season Three episodes. The first will be available to stream on the app on Dec. 11, and the producers plan to release a new episode every Sunday night into the new year. The fourth season is nearly half funded, and producers plan to extend the full story of the Gospels over seven seasons.
'Blown away'
Season Three picks up where the second left off — with Jesus, portrayed by actor Jonathan Roumie, giving his Sermon on the Mount, as described in Matthew 5-7.
Immediately after, Jesus departs Capernaum and leaves his disciples waiting to wrestle in their own lives with the application of his lesson — "love your enemies," "be reconciled with your brother," "do not worry about your life — what you will eat or what you will drink."
Those who organized showings say they weren't disappointed by the first two episodes.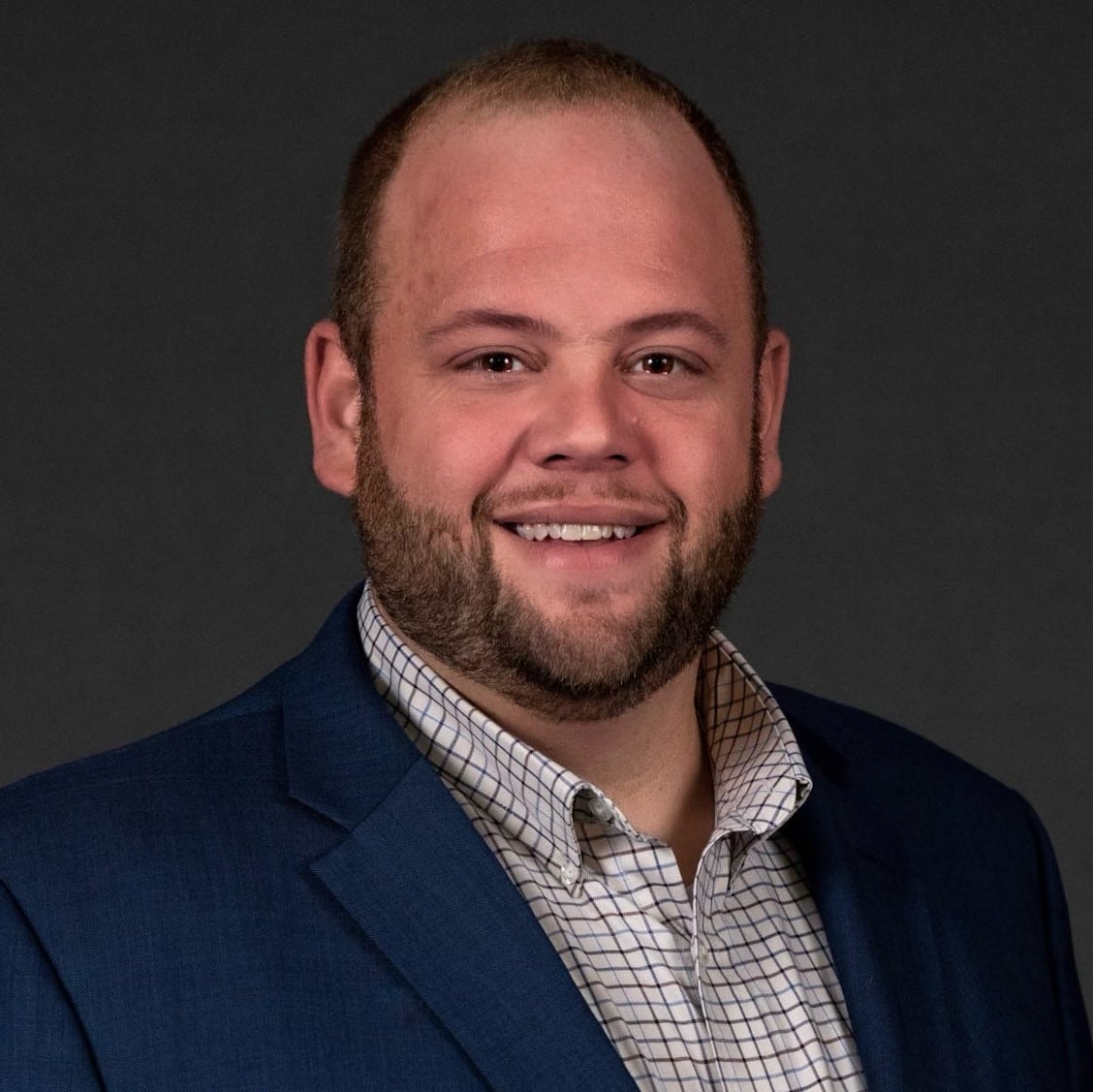 "I was pretty blown away by it," said Shaun Morgan, a member of The Park Church of Christ in Tulsa, Okla., who scheduled two showings for about 200 people at the church's building. "I love the interaction that they have, where they're zoning in on some of the disciples and knowing that every word that he spoke applied to something for them."
Schilling said he came to Season Three hoping not to be disappointed, and he wasn't.
"There were certain people who had seen it in theaters, and they said, 'It's the best thing you'll ever see,'" he said. "And so I had very high expectations. And I will say that there were moments in each episode where I was sitting in the back of the room by myself — had my popcorn, had my snacks — and I felt this chill come over me."
New audiences
Two of the show's producers, Chad Gundersen and Chris Juen, have said they are pleased to see "The Chosen" resonate so deeply with church members.
The two producers, owners of Out of Order Studios in Fort Worth, Texas, premiered the Season Three trailer while speaking to students during chapel at Abilene Christian University.
But they have said a primary goal — especially in the third season — is to attract viewers who don't already know the stories in the Gospels.
"We want to reach the unsaved, and we want to reach Gen Z and young adults," Gundersen said. "That's a big focus of what we're going to be doing as far as the marketing side of things is concerned. "
Schilling said that's already borne fruit. He described one family of seven who became first-time visitors to Hardin Valley to see its free showing of the first two episodes.
"They said, 'We were thinking about seeing in the theaters, and we saw that your church was near our house, and this was a lot cheaper than the theater,'" he said. "We were in the right place at the right time. That one made me go, 'OK, this was worth it.'"
Vick sees significant potential in using the show as a vehicle for evangelism. While some of the storylines are obvious conjecture, fleshing out some of the narrative in Scripture, he said he sees the show driving people to the text in a way many other books, videos and other materials don't.
"This is going to be a huge resource," Vick said. "I think for myself, in a lot of ways, I'll utilize it in my ministry moving forward. I think it will be really, really helpful."
This article originally appeared at The Christian Chronicle. "The Chosen" Season 3 is currently streaming online.
Kenneth Pybus, an associate professor and chair of journalism and mass communication at Abilene Christian University in Texas, is a correspondent for The Christian Chronicle.