It was sunny and 73 degrees, the perfect day for a baseball game. But that's not why the crowd filled the stands Sunday at Four Winds Field in South Bend, Indiana, home of the South Bend Cubs.
They were there for a church service, complete with worship leaders on the third-base line and Scriptures on the Jumbotron.
South Bend City Church — a 4-year-old church that draws on a number of Christian traditions for its music, messages and mantras — has been meeting at the minor league ballpark since the novel coronavirus pandemic threw a curveball into large gatherings like worship services.
"In March, we shut down gatherings pretty quickly, and we're really, really grateful to work with the Cubs to have a place that's safe and spread out and be outdoors," said Jason Miller, lead pastor of South Bend City Church.
Amid stay-at-home orders and social distancing guidelines, churches across the country have found creative ways to touch base with their members this year.
Give a gift of $30 or more to The Roys Report this month, and you will receive a copy of "I Didn't Survive: Emerging Whole After Deception, Persecution, and Hidden Abuse" by Naghmeh Abedini Panahi. To donate, click here.
Many churches have moved online. But, Miller said, it's not the same when Christianity "is inherently communal."
"Digital is great. It's a wonderful tool. But I think we all know the difference between Zooming your parents and hugging them at Thanksgiving," he said.
Those churches that have continued to meet in person in their buildings have done so with smaller gatherings, social distancing, mask wearing and other measures meant to protect worshippers from COVID-19. Others have hosted drive-in services.
And, with many sports canceled for the season, some churches — like South Bend City Church — have filled the stands at the empty stadiums and ballparks in their neighborhoods.
First Baptist Church McKinney in McKinney, Texas, encouraged members to wear their favorite jerseys to its " Stadium Service " last month at the local school district's football stadium.
And Zion and Lake Hanska Lutheran churches in Hanska, Minnesota, met every other week this summer at the baseball field about a block from Zion.
Church leaders said the ballpark turned out to be an ideal set-up because it already had a sound system, and its fence helped delineate space so nobody could get too close.
The executive pastor of South Bend City Church, Matt Graybill, said taking the pandemic seriously was a "no-brainer" for his church.
"We do not want to put people in harm's way either within our church gathering or out in our city," he said.
Initially, South Bend City Church stayed connected with its members through podcasts and video.
But when church staffers heard minor league baseball was canceling its season, they reached out to the South Bend Cubs and have been meeting mostly at the Cubs' Four Winds Field since June.
The baseball field is practically South Bend City Church's backyard, too.
The nondenominational church — which emphasizes making room for everyone and their doubts — normally meets just across the street, inside the old Studebaker plant, a symbol both of the Midwestern city's decline and now its rebirth.
The seating in its sanctuary circles the pulpit, which underscores the church's mantra emphasizing shared practices over performances. But it also makes distancing difficult, according to Graybill.
The church would have to hold a dozen services in the sanctuary in order to leave 6 feet between seats and accommodate the 700 to 800 people who attended services pre-pandemic, Graybill said.
The church has taken those precautions seriously, in part because of another one of its mantras — "Everyone an icon" — meaning it believes everyone is made in the image of God, the executive pastor explained.
"I think we have a part as a church (to say), 'Hey, there's this pandemic that's happening, and there's people that are really vulnerable to this. And so what does it look like to love not only our church community, but the people outside our church community?'" Graybill said.
Next week, when the ballpark is hosting a viewing party for a Chicago Cubs game, the church plans to meet for a socially distant tailgate party in the Studebaker parking lot.
It's a little ironic, Graybill said, because most of the church staff is "so oblivious to sports."
"Most of our team has spent more time in a stadium for church than they ever have for a sporting event," he said.
But both the church and the minor league baseball team feel like they've hit a home run with the arrangement.
Like the church, South Bend Cubs President Joe Hart said, "At the end of the day, we try to be an organization that is very community minded, and this is just another way to help out.
"Obviously, with no baseball season, we have the venue, and it was sitting empty, so let's try to utilize it the best we can and, in the process, help out," Hart said.
The church plans to meet at the stadium through October, and, as the weather chills, its pastors already are thinking about how they can continue to gather through the long winter months. One idea: The church may leave its nearby sanctuary open for individual reflection this Advent, the season leading up to Christmas, according to Miller.
But Sunday was warm, and the lead pastor preached about compassion fatigue and the parable of the good Samaritan, asking, "How can we open our hearts to all of this pain?"
Sitting in the stands was Angela Logan, a professor at the University of Notre Dame who has been attending the church from the beginning.
"This is a very big change, and yet I joke because I'm a sports girl and so sports stadiums are, to me, somewhat sacred," Logan said.
Like religion, she said, sports share a commitment to something higher — an emphasis on the team, not the player.
And there's a sacredness to the ballpark, she said, if for no other reason than meeting there takes Jesus' call to love one's neighbor seriously when health experts say meeting outdoors makes it more difficult to spread COVID-19.
"This is as safe as you can be in this season, and I think it's an incredible reflection of God's love and grace to be able to do this for people, even for myself," Logan said.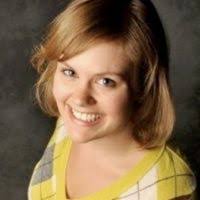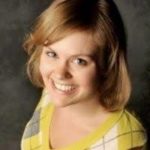 Emily McFarlan Miller is a national reporter for Religion News Service.