A former parishioner has filed a class action lawsuit in federal court alleging she was repeatedly raped as a child by the former youth director of First Baptist Church of Hammond, Indiana, and that officials at First Baptist and the affiliated Hyles-Anderson College covered up the abuse. 
Nanette Miles alleges she was sexually assaulted over a period of several years by David Hyles, the son of Hyles-Anderson College founder and longtime First Baptist pastor Jack Hyles, starting when she was 13 years old in 1976.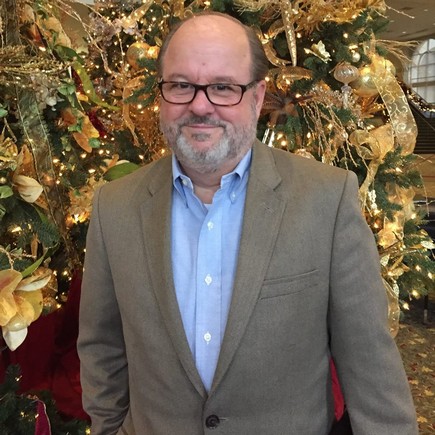 The civil complaint filed with the U.S. District Court for the Northern District of Illinois seeks undisclosed damages on behalf of Miles and other individuals who allegedly were harmed by Hyles, other First Baptist leaders and officials of the college. 
"Nanette is seeking justice against David Hyles for his reprehensible behavior for herself and many others," said attorney Ashley Pileika in a statement. "She is friends with at least two other women who were raped by David Hyles and struggle with severe health complications today. Nanette is courageously stepping forward to be their voices as well."
The lawsuit says that in addition to Miles, at least 10 others "have credibly accused D. Hyles of using his position of power to sexually prey on them" when they were minors, and that "First Baptist and the College staff members were aware of his reprehensible conduct for years and remained silent."
Give a gift of $30 or more to The Roys Report this month, and you will receive a copy of "Jesus v. Evangelicals: A Biblical Critique of a Wayward Movement" by Constantine Campbell. To donate, click here.

The suit also said there are "likely hundreds of other survivors that were sexually abused at First Baptist and/or Hyles-Anderson College." 
It's the second lawsuit filed against Hyles this year. In February, Joy Ryder, who now leads a non-profit support group for sex abuse victims, accused him in a civil suit of raping her repeatedly in the 1970s. The statute of limitations for a criminal suit had passed.
Miles' attorneys from Forester Haynie PLLC and the Law Offices of Robert A. Montgomery said in a statement that by filing the case as a class action, they hope to give survivors of sexual abuse both a voice and a legal mechanism to hold accountable leaders of Independent Fundamental Baptist churches, who they say perpetrated and covered up child sex abuse for decades.