Bishop John Shelby Spong, a prelate of the Episcopal Church (USA) known for his progressive theological views and ordination of LGBTQ clergy members, died on Sunday morning at age 90.
St. Paul's Episcopal Church in Richmond, Virginia, where Spong had once been pastor, announced that he had "died peacefully" at his home in North Carolina.
The bestselling author of such provocative books as Resurrection: Myth or Reality? (1994), Spong had been affiliated with The Jesus Seminar at Westar Institute, a group of theologically liberal scholars who cast doubt on the divinity of Christ and the Gospel accounts.
Consecrated as an Episcopal bishop in 1976 in the Diocese of Newark, New Jersey, within three years he was appointed head of the influential diocese and remained in that post until 2000 when he retired. He ordained the first openly gay male priest in the Episcopal Church in 1989, and went on to ordain about three dozen LGBTQ clergy in his diocese.
Reportedly, his diocese saw dramatic declines in membership during his tenure. Nationwide, Episcopal membership has declined by nearly a million members since 1979.
Give a gift of $25 or more to The Roys Report this month, and you will receive a copy of "UnLeader" by Lance Ford. To donate, click here.
Some gravitated to the Anglican Church in North America, which follows conservative theological stances. That denomination now has nearly 1,000 affiliated congregations and more than 125,000 members.
"He did great harm as Episcopal bishop over decades, mocking traditional Christianity," tweeted Mark Tooley of the Institute on Religion and Democracy, a Washington, D.C. group which advocates denominations hold to long-standing creeds. "His diocese lost 40% of members under his reign as he 'modernized' faith by gutting it."
He did great harm as Episcopal bishop over decades mocking traditional Christianity. His diocese lost 40% of members under his reign as he "modernized" faith by gutting it. But we can hope at end he found peace & is now w/Savior Whose identity he denied but Whose mercy is wide. https://t.co/CcDkwcm5jx

— Mark Tooley (@markdtooley) September 12, 2021
Similarly, retired Episcopal Bishop FitzSimons Allison criticized Spong and similar church leaders in an interview. "I have been ashamed of Episcopal leadership denying the Christian faith and their ordination vows. … If not given confidence in scripture and creeds, (seminaries) will produce clergy whose parishes or missions will not flourish and over time they will no longer be serving a congregation."
By contrast, Westar Institute in Salem, Oregon, where Spong had for years been a fellow, tweeted in remembrance: "His work and witness have inspired and freed many Westar members and a generation of thoughtful people. May his memory be a blessing."
Spong also championed women clergy, requiring any church in his diocese that was searching for a new priest to interview at least one female candidate, said Bishop Bonnie Perry of the Episcopal Diocese of Michigan. She recalled Spong as a "wonderful, amazing, Southern gentleman" who used his position and privilege for the benefit of others and believed in both inclusion and fairness.
He was born in Charlotte, North Carolina, in 1931, and attended fundamentalist churches as a child. After his father died when Spong was 12, he found a mentor in an Episcopal priest named Robert Crandall. Spong attended Virginia Theological Seminary, graduating in 1955 and subsequently serving at several Episcopal churches in North Carolina and Virginia.
An author of more than a dozen books including Why Christianity Must Change or Die, Spong had a knack for communicating complex theology to lay readers, said Kelly Hughes, president of DeChant-Hughes & Associates public relations and a longtime book publicist specializing in religious thought. 
However, his critics say he also misrepresented important Christian doctrines, including the virgin birth of Christ, the reliability of Scripture, and the doctrine of original sin.
According to one report, Spong wrote in a diocesan newspaper article published in 2000: "I do not believe that God is a Being sitting above the clouds pulling strings. … I do not believe that human beings are born evil and that only those who come to God through the 'blood of Jesus' will be saved."
Those views conflict with the catechism of the Episcopal Church first compiled in 1789, which reads in part: "By his obedience, even to suffering and death, Jesus made the offering which we could not make; in him we are freed from the power of sin and reconciled to God."
In a 2013 interview, he spoke about his own spirituality and beliefs. "The older I get, the more deeply I believe—but the fewer beliefs I have," he said. "I have a sort of mystical awareness (of God) that's indescribable, but I can't avoid it. When I'm asked to define God I'm almost wordless."
Spong is survived by his wife Christine and three daughters.
Religion News Service contributed to this report.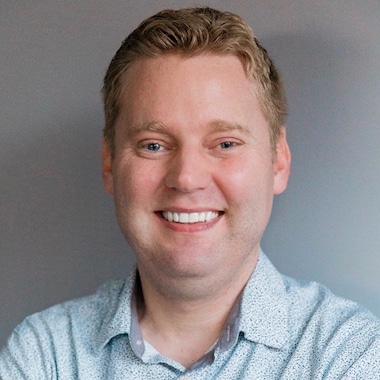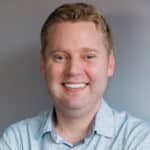 Freelance journalist Josh Shepherd writes on faith, culture, and public policy for several media outlets. He and his wife live in the Washington, D.C. area with their two children.