A Texas megachurch has canceled services for the second weekend in a row as concerns mount over the spread of a highly infectious COVID-19 variant among people who recently attended the church's youth camp.
More than a hundred people have tested positive for COVID-19 after they or their family went to a youth camp in June in Giddins, Texas sponsored by Houston-area Clear Creek Community Church.
This week, the Galveston County Health District confirmed it had identified the Delta variant of COVID-19 in at least three cases tied to the youth camp. The variant is estimated to be twice as infectious as the original variant, which began spreading across the nation last year. The Delta variant now accounts for more than half of new COVID-19 cases in the U.S., CNN reported.
As of today, the health district had confirmed 100 Galveston County residents linked to the church camp had tested positive. The county had 486 active cases as of Wednesday, the county's most recent COVID-19 data showed.
Hundreds more could've been exposed at the camp and when families went back home June 27, according to the Galveston County (Texas) Heath District. About 450 adults and middle and high-school students attended the camp.
Give a gift of any amount to The Roys Report and receive a copy of "Have we lost our Head?: Reconnecting churches with Jesus" To donate, click here.
In a July 7 message on the church's website, the multi-site megachurch announced it was canceling services on Sunday and Wednesday at all campuses
A special event featuring guest speaker Ray Ortlund Jr. and other activities during the week were either canceled or postponed, too.
Pastor Bruce Wesley explained the church had decided to cancel everything after conferring with Galveston County health officials.
The church first canceled in-person services last weekend when 125 youth and adults told the church they'd tested positive for COVID-19 after camp.
"I'm aware of a number of families where everyone got sick after camp," Wesley said in the video of the church's July 4 service, which took place online only.
"Obviously, I mean, that's horrible. That just breaks our hearts. We've been diligent to follow strict safety protocols for over a year as a way of loving our neighbors and loving one another."
A church staffer said today that the church wasn't commenting to media about the outbreak.
The 100 camp-associated cases included 21 children under 12 years old, health district spokeswoman Ashley Tompkins said. Another 15 county residents linked to the church camp had reported they'd tested positive, but those weren't yet confirmed, she said.
An earlier press release from the district had linked the church camp to 57 confirmed cases and more than 90 unconfirmed cases, including out-of-county residents, for a total of at least 147 cases.
Tompkins said Thursday the district was aware of a few confirmed cases in surrounding counties but didn't provide an updated number. "Those would be reported to and by that person's county of residence," she said in an email.
Wesley said the outbreak was in its second wave, brought on when people carried the virus home. "The first wave happened at camp," he said in a statement posted to the church website.
"The number of people at camp who became ill has increased since my first communication," Wesley said in the statement. He'd said earlier that some 125 people had tested positive for COVID-19. "While some have had difficult symptoms, we are not aware of any hospitalizations."
"I realize that another week of canceling services and other gatherings is difficult and disappointing," he added. "But this is the wisest and most loving thing to do for our community and our church family."
Wesley also asked for prayers for full recovery and a stop to further transmission of COVID-19.
Clear Creek Church and the health district are working closely to trace the outbreak, according to the health district.
Ten of the 100 confirmed cases were breakthrough cases, according to the health district, meaning those people had been fully vaccinated for COVID-19. Overall, the county's breakthrough case rate is lower than had been expected based on vaccine studies, the district stated.
Dr. Philip Keiser, the county's health authority, urged people to get vaccinated if they're old enough to receive a vaccine.
The church held worship services online for months last year before allowing limited gatherings, including in-person worship, starting late last August. It gradually relaxed restrictions starting in April this year. And in May, the church made masks optional, according to its website.
The Texas Department of State Health Services strongly recommends — but does not require — camp staff and campers at least 10 years old to wear face coverings if they can't keep at least 6 feet away from other people.
"We should all be thankful that, with rare exceptions, COVID-19 is not claiming the lives of our children," the state health department's recommendations read. "However, we can never forget that a child with a mild or even asymptomatic case of COVID-19 can spread that infection to others who may be far more vulnerable."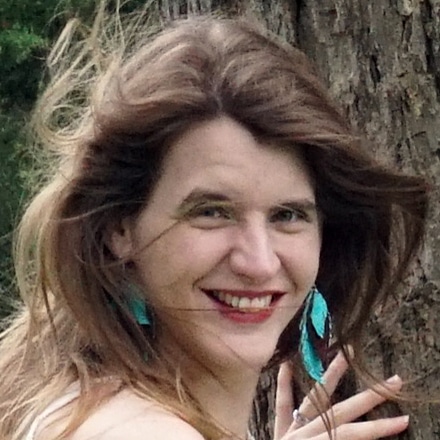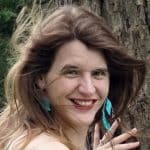 Sarah Einselen is an award-winning writer and editor based in Texas.