More than three years ago, Melissa Hogan approached Dave Ramsey and two members of his board with evidence her husband—well-known Ramsey personality Chris Hogan—was having adulterous affairs.
"It was like being emotionally raped," Melissa recounted in a recent Untangled Faith podcast with Amy Fritz. Melissa says Ramsey and his board members "were very hostile" towards her. "And it was basically, 'What other false accusations do you have?'"
Now, The Roys Report has obtained exclusive audio in which the two Ramsey board members admit they knew at the time of their 2018 meeting with Melissa that Chris Hogan was guilty of adultery.
The audio is from another meeting former Ramsey software developer Dan Watt had with Ramsey Operational Board Members Jack Galloway and Mike Finney on May 18, 2020.
Watt told The Roys Report that he had requested this meeting after reading documents from Chris and Melissa Hogan's 2019 divorce in which Hogan admits to multiple adulterous affairs. This admission seemed to contradict the narrative Ramsey had been telling staff for more than a year, Watt said.
Give a gift of $30 or more to The Roys Report this month, and you will receive a copy of "The Ballot and the Bible" by Kaitlyn Schiess. To donate, click here.
Hogan resigned from Ramsey Solutions in May 2021 for "some things personally that are not in line with Ramsey Solutions."
But for three years, while Ramsey's board was reportedly aware of his adultery, Hogan remained a highly celebrated employee. This, despite the company's highly touted "righteous living" code, requiring employees to adhere to strict moral standards.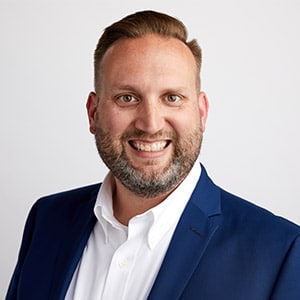 On the recording, Finney admits Ramsey's board knew in 2018 that Chris Hogan "had intercourse with a former team member over 10 years ago."
"We wrestled with that a lot," Finney says. "We said . . . 'What do you do with some information you find out like 10 or 12 years later?'"
But Finney also admits the board was told in the 2018 meeting with Melissa and her pastor about a "more recent thing" between Chris Hogan and another woman.
This relationship reportedly stopped short of intercourse. As a result, Finney says the board decided the recent affair was not grounds for termination.
"We had to make a decision," Finney explains."We had to say, 'Is that grounds?' And we all kind of said, 'It's certainly grounds for divorce.' But what we . . . kind of held to is intercourse. And honestly, I don't even know if we've ever had another situation where we had to make a call like that."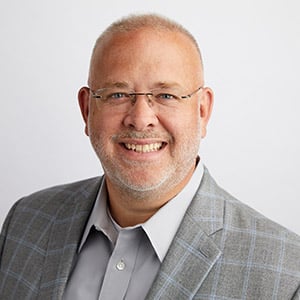 On the recording, Galloway agrees, saying, "As far as firing people here, we've had everything from emotional affairs that were, they'd never kissed—to making out, but their clothes were on—to pornography that feels almost just like there's this disgusting spectrum of things. And we had never had to decide what line are we going to draw on a team member on that, on sex."
Julie Roys · Ramsey Board Members Admit They Knew of Hogan's Adultery
The Roys Report reached out to Ramsey Solutions, requesting interviews with Galloway, Finney, and Dave Ramsey, but did not receive a reply.
Double standard & false narrative?
Ramsey Solutions is known as a Christian-owned company. And Ramsey has publicly stated, "We have a moral code of conduct at our office. I fire people if they have extramarital affairs."
Similarly, in his book, EntreLeadership, Ramsey writes that he "won't let a team member stay if they decide to have an affair. If their spouse can't trust them, neither can I."
Currently, the company is facing a lawsuit for firing an employee for being pregnant and not married. Court filings in that case show Ramsey Solutions has also fired or forced the resignations of at least 12 other employees for having sex before marriage.
Yet, just weeks after the December 2018 meeting in which Melissa Hogan told Ramsey and his board about her husband's adultery, Ramsey Solutions supported Chris Hogan's nationwide tour to promote his book, Everyday Millionaires.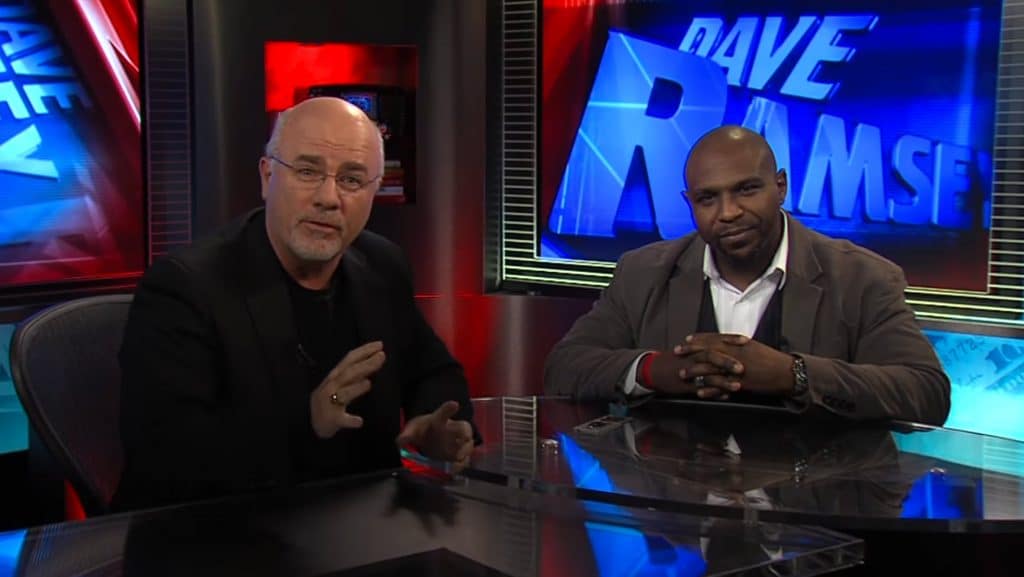 The following month, in February 2019, Dave Ramsey announced to staff in a recorded devotional meeting that Hogan would be taking a 30-day sabbatical. Ramsey said the reason for the sabbatical was that Hogan was like a "thoroughbred" and doesn't have an "off button."
"So, nothing earth-shattering or evil or something like that," Ramsey told staff. "But . . . you don't kill a thoroughbred just 'cause they don't have an off button."
Ramsey added that after the sabbatical, "We'll come back around with a little late celebration on Everyday Millionaires being number one and all the wonderful work (Hogan's) done and how great a job he did on that tour."
However, the real reason for the sabbatical seems to be that Chris Hogan's marriage was falling apart due to his adultery.
Finney and Galloway explain on the recording with Watt that one reason Ramsey Solutions didn't fire Chris Hogan after their December 2018 meeting with Melissa is because Melissa expressed a desire to save the marriage. As a result, the company devised a "reconciliation plan."
According to Melissa Hogan, the plan required that the Hogans go to marriage counseling together, and that their therapist and elders submit reports to Ramsey's board.
Finney and Galloway say on the recording that the plan "quickly deteriorated."
On May 6, 2019, Ramsey announced to his entire staff in what's become known as his "Got Your Six" talk that Chris Hogan "is going through a really nasty divorce."
Ramsey then gives his account of the meeting several months earlier with Melissa and his two board members. According to Ramsey, Melissa came into his office "unannounced," "demanded very angrily" to see Ramsey, and accused "Chris of doing all kinds of things."
Ramsey then explains that leaders from the Hogans' church joined the meeting, "And suffice it to say, there are no angels in this story as there usually aren't . . ." He adds that the situation was "messy" and that there "weren't clear lines."
"If there was a clear line," he says, "we would have taken the hit and canceled the book tour . . . and Chris wouldn't be here anymore. And, so we wrestled with facts and pushed rumor and innuendo to the side, as best we could do in that situation, made a decision, said, 'Okay, Chris is going on book tour. When he comes homes, he's going on a sabbatical . . .'"
Melissa Hogan challenges Ramsey's account
In the Untangled Faith podcast, Melissa Hogan denies she demanded angrily to see Ramsey in December 2018. She also says she gave Ramsey and his board "lots of documentation and recordings," adding, "I was not in any way engaging in hyperbole or drama."
She also takes exception to Ramsey's characterization that there were "no angels" in the situation.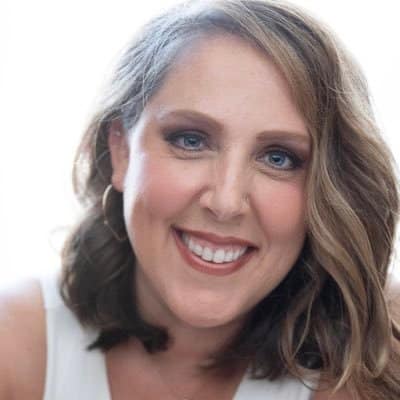 "I don't claim that I was perfect in anything," Melissa said, "but I acted with integrity in my marriage."
Melissa adds that in the meeting, Ramsey and his board members "gaslit" her and accused her of lying and making false accusations.
"It was so traumatizing to me," Melissa said. "I can't even . . . describe how horrible that—it was about 30 minutes, at least from my memory—it was like being emotionally raped. And I don't use that description lightly."
Two weeks after Ramsey's "Got Your Six" talk, several Ramsey executives appeared at a hearing in the Hogans' divorce case to support Chris Hogan's request to have a gag order placed on the proceedings.
Melissa Hogan told The Roys Report that those executives were Suzanne Simms and Jeremy Breland, who also serve on Ramsey's Operational Board, and Senior Executive Vice President of Ramsey+ Brian Williams.
According to a transcript of the hearing, Hogan's lawyer, John Hollins, said his client and Ramsey Solutions wanted the gag order because they were concerned about a "concerted effort" to get Hogan fired. Hollins said anonymous emails were being sent to Ramsey's office, threatening to go public "unless you do the right thing."
The judge granted the gag order, and the proceedings were sealed until the Hogans' divorce was finalized in December 2019.
Truth revealed
In now-public divorce documents, Chris Hogan admits to adultery with multiple women during his marriage, including a former Ramsey employee and Hogan's sister-in-law.
Hogan denies ever lying to his employer about his affairs in the documents. He also states that he received referrals to divorce attorneys from Ramsey Solutions and/or Ramsey Solutions "agents or representatives."
As a result of his meeting with Galloway and Finney in 2020, Dan Watt resigned from Ramsey Solutions.
In the meeting, Watt states, "I hate to leave the place that I care so much about. But you know, (my wife and I) prayed about this for weeks and . . . I can't associate with that." He adds, "This was big enough to push me way over the line."