Australian author, evangelist, and former Ravi Zacharias International Ministries (RZIM) adjunct speaker, John Dickson, has severed ties with the apologetics ministry, saying RZIM is in "grave peril" due to its handling of scandals involving founder, Ravi Zacharias. 
Dickson's announcement and comments follow a letter by RZIM Apologist Max Baker-Hytch, which was published by The Roys Report on Saturday. In an email sent to The Roys Report Sunday night, Dickson called Baker-Hytch's letter "devastating." And "with trepidation," Dickson answered several pointed questions about RZIM and his relationship with the apologetics ministry, which are published in full below.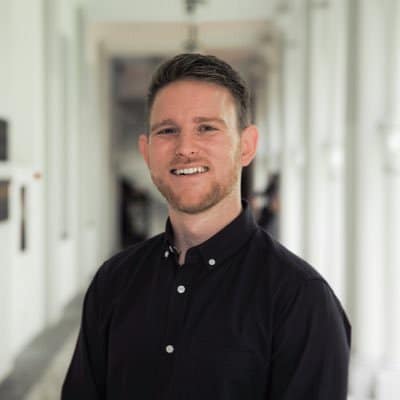 Also  over the weekend, Jordan Thyer, another Australian and itinerant speaker for RZIM, told Eternity News that he was resigning from RZIM to take a local pastoral position. Thyer called RZIM's response to the allegations against Zacharias  "underwhelming" and said he felt he could no longer stay with the organization.
Eternity also reported that RZIM's board in the United Kingdom, which is separate from the organization's board in the U.S., "has not been happy" with the failure of the U.S. board to hold Zacharias accountable.
I spoke with RZIM UK Board Member MIke O'Neill over the weekend. O'Neill's only comment was: "I'm firmly committed to getting the truth on every single point, as are all of my colleagues."
Give a gift of any amount to The Roys Report this month, and you will receive "In the House of Friends: Understanding and Healing from Spiritual Abuse in Christian Churches" by Kenneth Garrett. To donate, click here.

Below is the full Q&A between The Roys Report and John Dickson:
Q: What do you think about the scandals involving Ravi Zacharias and how RZIM has responded to them? 
A: The allegations seem credible to me, and the response from the US RZIM leadership is deeply worrying. It has taken me a long while to get to this point, I am ashamed to say. I have a long history sharing the platform with the US and Asian RZIM speakers and teaching at The Oxford Centre for Christian Apologetics. Back in 2017 the sexting allegations were explained away to me, by senior leaders at RZIM, as malicious and entirely false. I believed my friends. I just believed them. I guess I wanted to believe them. I didn't even think to dig up the court records for myself and scrutinise any inconsistencies in what I had been told. I somehow didn't think through how inappropriate it was for the Zacharias family to impose a non-disclosure agreement on Lori Anne Thompson. I defended Ravi to all who criticised him, even after his death in May. And even when the spa allegations came out in September, I still kept on saying to critics who asked my opinion, "I fear the worst, but my personal knowledge of Ravi makes it hard for me to accept the allegations, and my trust in the organisation gives me confidence they will pursue the truth above all else." I'm not able to say that anymore.
Q: How has Max Baker-Hytch's letter influenced your thinking? 
A: Max's letter is devastating, partly because of the kind of person everyone knows him to be. He isn't just hyper-intelligent. He is also about as measured and lacking in ego as anyone I know. It is clear to me, at least reading between the lines of his letter, that Max fears the worst about the allegations. It is also clear that some in leadership at RZIM are not responding to these claims in the humble, truth-seeking manner I had come to expect from this organisation. That is profoundly worrying. The fact that Max's letter was leaked also suggests that there are others in RZIM, probably many others, who feel exactly as he does. I would urge them to speak up, and put pressure on the US board to do the right thing, immediately.
Q: Do you intend to continue speaking occasionally at RZIM events? Why or why not?
A: No. I had a Zoom meeting with RZIM leaders in October, in which they kindly allowed me to ask all the questions I wanted. I wrote to them a few days later advising that I could not in good conscience continue any connection with RZIM, including some academic teaching I was due to offer next month. Without going into detail—I hope you don't mind—I basically explained to RZIM leadership that I did not have confidence the allegations were being taken seriously enough by the US leadership, nor that the path they had chosen was designed to bring everything into the light.
Q: What would RZIM need to do to restore trust with you (if it in fact, is broken)? 
A: I believe RZIM is in grave peril. I cannot see how the organisation can survive. I count many of the people in the organisation my friends. Some of them are, to my mind, the most important Christian communicators in the world. But I can only see myself working with them, assuming they'll still have me, if the Zacharias family releases Lori Anne Thompson from the non-disclosure agreement, if the RZIM board opens itself up to genuine scrutiny, if the Zacharias name is removed from the organisation, and, above all, if they somehow become the gold standard in transparency and grace toward alleged victims, wherever they are found.
Q: Are you concerned that so many of Ravi's family members are in top positions at RZIM? 
A: When RZIM was a smallish organisation, it sort of felt okay, to me at least, to have family and friends at the board and executive level. That model had probably become inappropriate decades ago, when the organisation developed into a truly international, multimillion dollar ministry. But, to be honest, I never thought to question it, until recently.
Q: Do you trust the third-party investigation RZIM has commissioned? 
A: That is difficult to answer, Julie. I am sure the firm that's been selected is professional enough. Apparently, the lead investigator is top notch. I expect her team will turn up relevant information. But there are also obvious problems. First, RZIM should have invited a victim-side organisation to conduct the investigation. The path RZIM has taken will forever be categorised, not unreasonably, as RZIM's own investigation, not a truly independent one. The other thing is that, as I understand it, the investigation has been given a limited scope. They are not investigating the 2017 sexting case. How is that possible? Why would such a potentially relevant body of evidence be deliberately excluded? I don't understand it. It is one of a number of things that leave me worried that this organisation I have loved and trusted for decades is not facing its most challenging set of questions with the grace and clarity so many of us have come to expect of RZIM.