When an EF4 tornado tore across four states in four hours the night of Dec. 10 — devastating communities in Arkansas, Missouri, Tennessee and Kentucky — disaster relief efforts associated with Churches of Christ followed close behind. 
Operating out of the Northside Church of Christ and the Seven Oaks Church of Christ in hard-hit Mayfield, four coordinators with the Churches of Christ Disaster Response Team began organizing volunteers. 
Then all four contracted COVID-19, and the organization's December relief efforts stalled. The local congregations decided not to house volunteers as coronavirus cases surged.
A recent Sunday morning bulletin for the Seven Oaks church listed member prayer requests, including the names of those hospitalized due to complications with COVID-19. Mykel Tidwell, associate minister, preached while minister Tyler Alverson was isolated due to his own case of the coronavirus.
Hundreds of miles away in Ohio, Laura Cremeans, who directs the Churches of Christ Disaster Response Team with her husband, Mark, struggled with how to help from afar. Mark's recent knee replacement surgery made her unable to travel.
Give a gift of $30 or more to The Roys Report this month, and you will receive a copy of "Wounded Workers: Recovering from Heartache in the Workplace and the Church" by Kirk Farnsworth. To donate, click here.
Two years into a global pandemic, COVID-19 had once again made relief efforts more difficult to organize. Retirees — a group particularly vulnerable to the coronavirus — make up the majority of volunteers and coordinators for the Churches of Christ Disaster Response Team.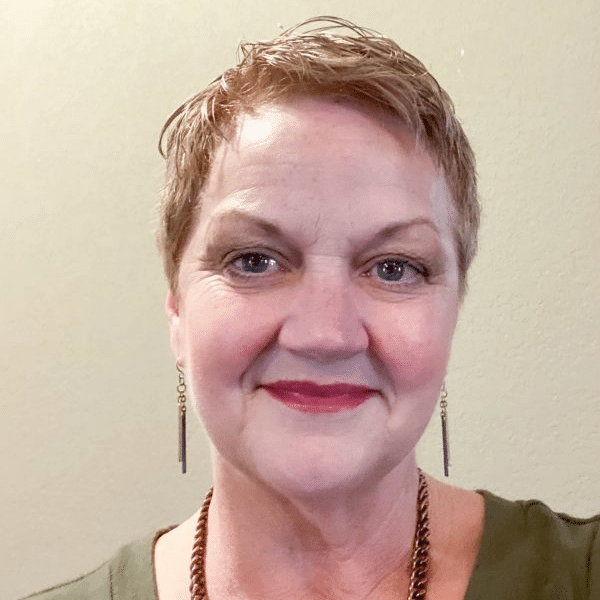 The Kentucky coordinators testing positive was yet another frustrating development. 
As the Centers for Disease Control and Prevention reported the omicron variant surging across the nation at an exponential rate, many elderly volunteers had safety concerns at the forefront of their minds. 
Mike Baumgartner, president and CEO of Texas-based Disaster Assistance CoC, said the risk of exposure at disaster sites in the Philippines, Tennessee and Colorado concerned and created hesitancy among his retired volunteers. 
"My volunteer base has been lower," Baumgartner said. "It started to come back and then, of course, we get another scare." 
However, Baumgartner, 71, has continued to help with disaster relief in person despite his own safety concerns. Using a drive-thru distribution system, he and Disaster Assistance CoC volunteers hand out prepackaged essentials and food while minimizing contact and exposure. 
"I'm probably taking a lot more risk than my family would like me taking," Baumgartner said. 
"I try to figure out a way to do it (distribution) where I can reduce my risk as well as the risk of anybody that wants to help me."
But while the omicron surge has limited the reach of coordinators and the volume of volunteers with both Disaster Assistance CoC and Churches of Christ Disaster Response Team, local Christians have mobilized to serve their communities. 
"It's still working out," Cremeans said. "It's probably just not as organized and as efficient as we normally like to have it. But thankfully, the churches are stepping up and handling it, and we're being phone support at the time."
'We just get it done'
The night of the tornado, Mandy Lovett waited in her house with her five children. Her husband, Corey, had gone out in the dark to help with search and rescue efforts underway in their small community of Benton, Kentucky, about 25 miles east of Mayfield. 
"You're just compelled to do something," Lovett said. "It just changes you when you stand in it. There's been zero hesitancy that I've seen — just no hesitancy at all. Everyone is so driven to contribute in some way. … At the end of the day, we all realize it could have been any of us. It's not a discerner of people." 
Sitting at home, her heart yearned to do something for those affected by the disaster. 
She started small, opening her family's home to volunteers and feeding anyone who needed a meal. The concept quickly spread, and her sister suggested housing larger volunteer groups at their congregation, the Walnut Grove Church of Christ.
Then the Lovetts heard that the Churches of Christ Disaster Response Team had to halt operations due to limited coordinators and housing. Mandy said her husband reached out with a simple message: "Don't halt it. Just move it over here. We have this space. We need the work to continue. We can help with this."
By early January, the disaster response team had resumed volunteer registration — this time, based 25 minutes from Mayfield. 
Mandy Lovett stepped into the unofficial role of coordinator, making a list of areas that would've been in the path of the tornado for volunteers to assess and note needs. A whiteboard listed which roads the tornado devastated in their county. Working systematically, volunteers crossed out the list — a task that took two weeks to complete. 
"Laura (Cremeans), she asked, 'How are you creating your work orders?'" Lovett recalled. "And I said, 'Well, we're rednecks. We just get it done.'" 
'A spark of hope'
More than 1,000 miles away, the Boulder Valley Church of Christ in Colorado shared this sentiment. 
Only weeks after the deadly tornado ransacked the South, the Marshall Fire swept across Boulder County on Dec. 30, destroying 1,084 homes and damaging 149 others, the county reported. The destruction left many undamaged residences without gas and electricity. 
Members of the Boulder Valley church, located less than half a mile from the edge of the burn site, evaluated how they could help. 
One family in the congregation had lost their home. Some had minor damage. Others waited in temporary housing until they could return to their homes in evacuated areas. 
The ravaged community no longer saw the pandemic, though still present, as an immediate concern.
"There was really not a whole lot of talk about COVID when people were just trying to figure out where to live," said Matt Eldred, the Boulder Valley worship minister. "For the first few days, COVID wasn't even really an issue. It wasn't talked about. It wasn't forgotten, but it wasn't the priority."
The church had no shortage of local volunteers, Eldred said. Members who couldn't help with in-person efforts gave money, made calls and organized volunteers. One family in particular — the Harrises — arranged meal deliveries for people displaced by evacuations.  
Jon Harris and his wife, Dana, initially weren't sure where to start. They only knew they had to do something.
Social media connected them with Baumgartner and Disaster Assistance CoC, which offered financial support and advice on how to assist the community through food. Making a trip to Sam's Club, the Harris family gathered boxes of easy-to-make meals and snacks — microwavable burritos, macaroni and cheese bowls, Hot Pockets, premade sandwiches, granola bars and more. 
Though in-person contact was limited due to COVID-19, Harris and his family delivered 662 meals over two days to eight hotels that distributed the food to evacuees. To add a personal touch — and a message of encouragement — their 11-year-old daughter, Rachel, wrote a note on the box of meals the family delivered the first day. 
"In times of sadness there is a spark of hope. Sorry for your loss. We will be praying for you."
This article originally appeared at The Christian Chronicle.
Audrey Jackson, a 2021 journalism graduate of Harding University in Searcy, Arkansas, is The Christian Chronicle's associate editor for print and digital.