The potentially largest Christian ad campaign ever launched is spending $20 million on Super Bowl spots this Sunday to tell viewers that Jesus "gets us." But a look into the data company powering the ad initiative indicates that "He" may not be the only one who "gets us."
The company powering the "He Gets Us" campaign is Gloo—which collects massive amounts of data, analyzes it, and sells its services to churches based on that data. Gloo's aim is to "help people understand that churches care, and that yours is here to help," its website states.
Ostensibly, He Gets Us is a billion-dollar initiative "to see the Jesus of the Bible represented in today's culture with the same relevance and impact He had 2000 years ago." The campaign, featuring ads on YouTube, TV, and billboards, is being funded by The Signatry, a Kansas-based foundation supported by Hobby Lobby's co-founder and other wealthy families, most of whom remain anonymous.
Missiologist and author Ed Stetzer, who consulted with the campaign, called the ads "pre-evangelism." Stetzer, director of Wheaton College's Billy Graham Center, said that in an increasingly secular society, campaigns like He Gets us can help establish familiarity with Jesus.
"The more distant Christian memory becomes in culture, the more you will need apologetics centers and pre-evangelism ad campaigns," he said.
Give a gift of $30 or more to The Roys Report this month, and you will receive a copy of "Wounded Workers: Recovering from Heartache in the Workplace and the Church" by Kirk Farnsworth. To donate, click here.
But the campaign is also collecting the personal information of tens of thousands of people, raising questions about what's being done with that data, and whether spreading the gospel is truly the initiative's aim.
'He Gets Us'—or at least, our data
As a first action step, the ad campaign urges people to sign up for a Bible-reading plan with YouVersion, an online and mobile Bible app offered by Oklahoma megachurch Life Church. People sign up by giving their name and email address, or by signing in with their Facebook, Google, or Apple accounts. The campaign also urges people to invite friends to participate.
Similarly, people are invited to "connect" with "someone near you who can help you learn more about Jesus and his life or get plugged into a group where you can bring your questions about life and faith." Then, they're directed to enter their name, email, phone number, and postal code. Someone interested in a group discussion is redirected to the website for Alpha, an 11-week evangelistic course.
The campaign has also launched a merchandise page, where people can get t-shirts, hats, water bottles, and stickers with "He gets us messaging." The website says "No money required. Pay with love." But to get merch, people must provide their email and a shipping address.
According to Jason Vanderground, president of Haven, a Michigan-based branding firm that is working with He Gets Us, an estimated 100 million people were exposed to the ads in the campaign's first seven months. As of October, 30,000 had reportedly signed up for Bible reading plans, and about 15,000 had completed them.
The Roys Report (TRR) reached out to He Gets Us about the campaign's data practices. Kellie Koch with Pinkston, the PR firm for He Gets Us, said the campaign can share the contact information of only those who give their "express consent" to do so. The campaign then can use that information to follow up and determine "how best to help them based on their needs," Koch said by email.
But it's possible a company like Gloo could combine that information with other data to find out more about a person than just their email, according to Jeff Hunter, a marketing and communications consultant.
"Often when a business requests just a few pieces of basic personal information on their website like your email address or mailing address, it seems like a reasonable request," Hunter told TRR. But a business could pair that information with other data that already exists, gathered from third parties, he said.
Gloo's data privacy FAQ states that the company may use third-party data to "enrich our internal profile" of anyone who has given their information to Gloo—or even one of its client ministries.
Any business pairing its own information with third-party data "can create a surprisingly detailed profile of you that includes your online and offline behaviors and habits," Hunter explained. And that helps a business decide what advertisements or products a person is likely to be receptive to.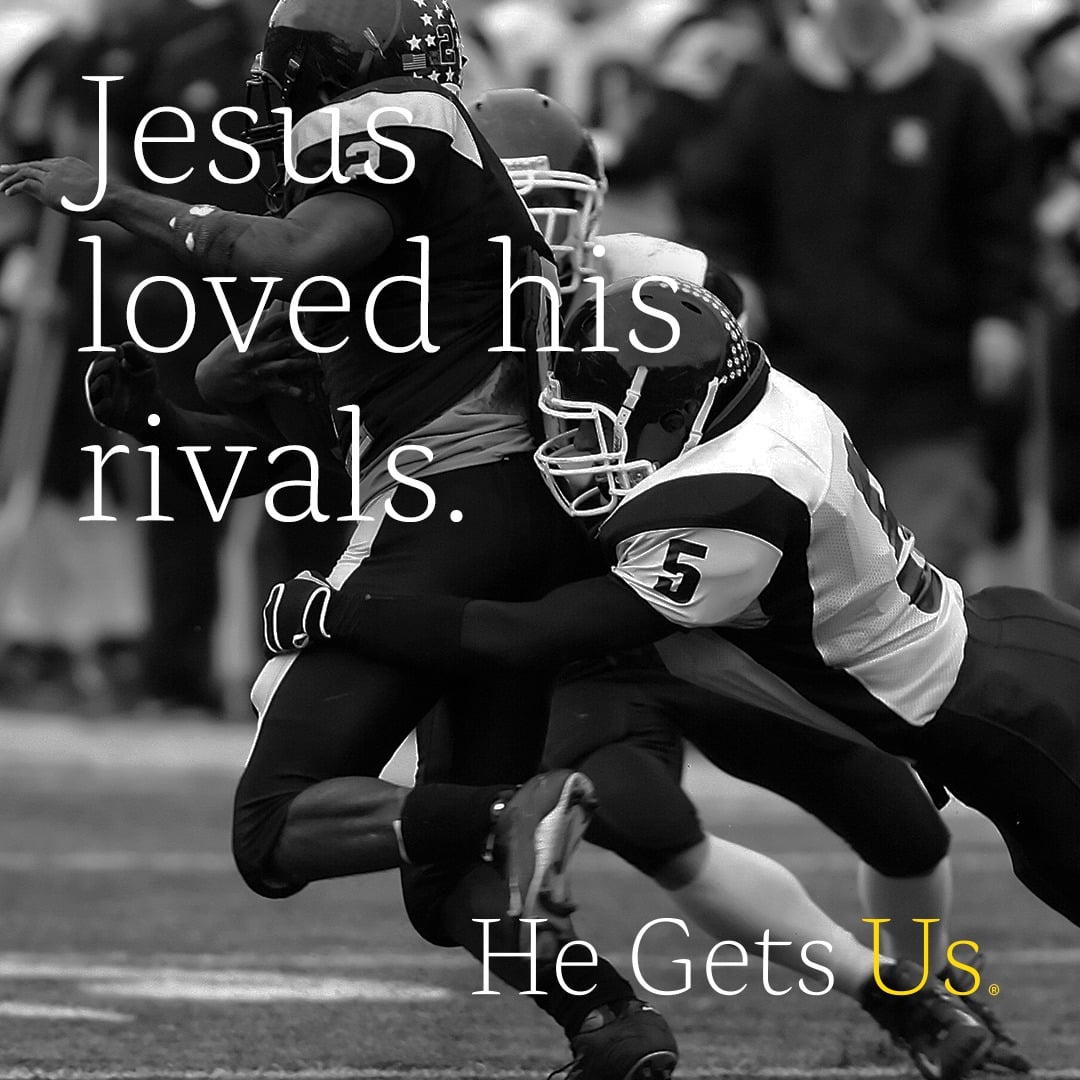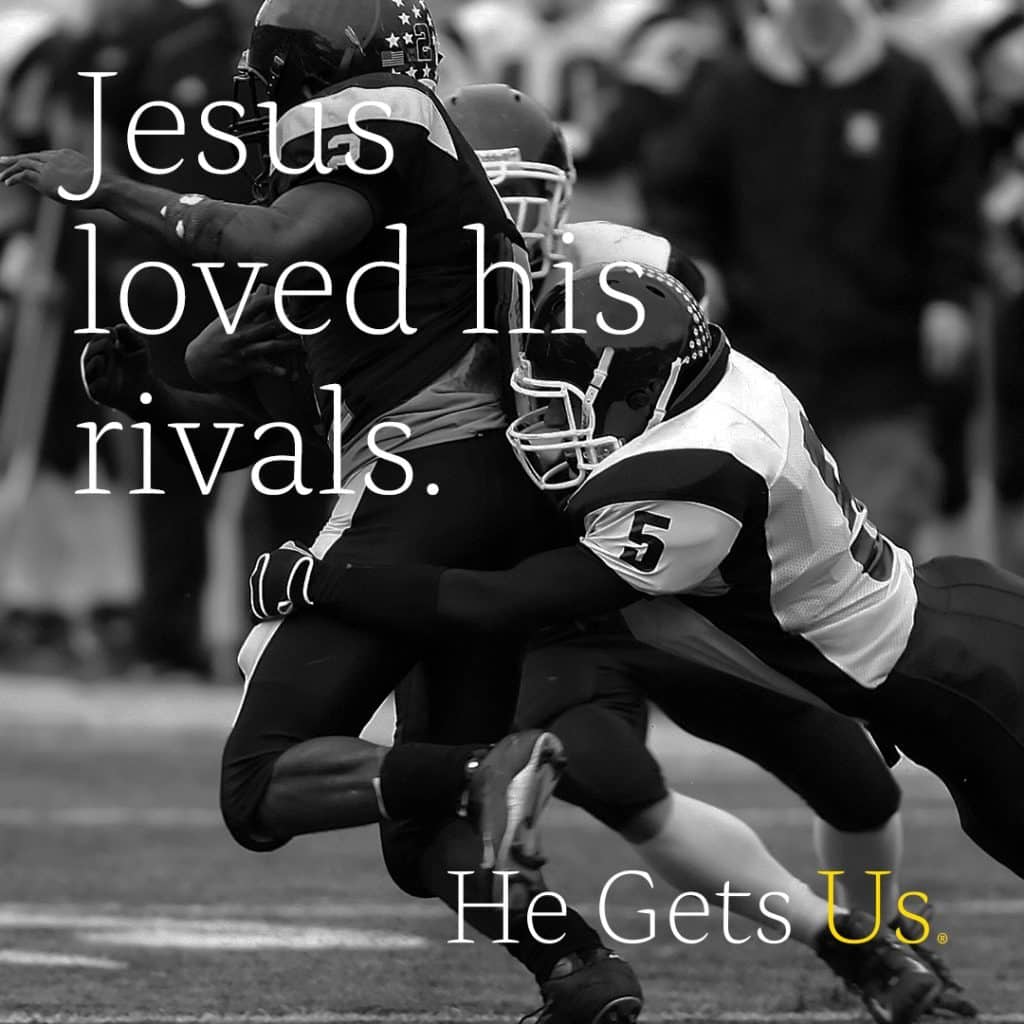 Hunter said modern digital marketing techniques are sophisticated and effective at reaching customers. The same techniques could help churches and ministries trying to "reach people who need what they are offering."
The terms of service state Gloo discloses a user's information to partners "with the appropriate notice and/or consent, where required."
Adrian Fry, a data security expert with Accord Analytics, a sponsor of TRR's podcast, said Gloo's terms of service don't clearly state whether Gloo could sometimes disclose sensitive information without consent.
Fry told TRR he couldn't say whether that meant Gloo would disclose personal information only with consent, or whether there might be some circumstance where information might be disclosed without it.
He added that the terms of service could change, so sharing personal information might be allowed in the future, even if it isn't now.
"People really need to limit the amount of personal information they provide to external parties," Fry stressed.
Hunter also said people should weigh whatever benefits they're getting against the privacy they're giving up.
"Ask yourself, 'What are they getting out of it?'" Hunter advised. "If it's not something you would be willing to share with a stranger in person, don't share it with strangers, even seemingly well-meaning ones, online."
Evangelism through 'relational' data
Gloo specializes in connecting users it calls "Explorers" to churches and other ministries. The company defines an Explorer as "a person who is either searching online for answers in a time of need or is looking for a church, community, or experiencing any other life transition."
Gloo connects "Explorers" who have encountered its partner campaigns with local churches who may pay anywhere from $129 to $314 a month for Gloo's services, depending on the size of the church or ministry. (Gloo is running a promotion giving clients a free year of its services.) He Gets Us is a featured Gloo partner campaign.
Koch, the spokeswoman for He Gets Us, said Gloo doesn't sell people's data, and only receives data from people who have allowed their information to be shared. In addition, she said Gloo shares people's data only when they have asked the firm to, such as when someone asks to be connected with a local church or other organization.
While He Gets Us does use tracking—or cookies—for things like running the website and learning about who is visiting, it doesn't use such technology "to 'mine' data about specific users who visit the website," Koch said.
The He Gets Us privacy notice states that the campaign uses other technology besides tracking to "monitor how you interact with our sites," including what links a user clicks on or what they type into an online form. That's used in part "to understand your preferences and interests."
He Gets Us or Gloo may also use emails and phone numbers from people who order merchandise for purposes like promoting Gloo's partners or targeting personalized advertisements.
In December 2021, The Wall Street Journal (WSJ) reported that Gloo works with around 30,000 churches, or about 10% of all churches in the United States. The same report indicated that Gloo "crunches data to try to identify" people going through a personal crisis.
In an e-book titled "Data & The Church," Gloo recommends that churches consider using what it calls "relational" data. This data "could be anything from values and motivations, to needs and desires."
One documentary reported that Gloo worked with British firm Cambridge Analytica to build a platform churches could use to advertise to people who have lost loved ones or have other mental health challenges. Cambridge Analytica made international headlines in the 2010s for harvesting millions of Facebook users' data without consent, mainly for political marketing.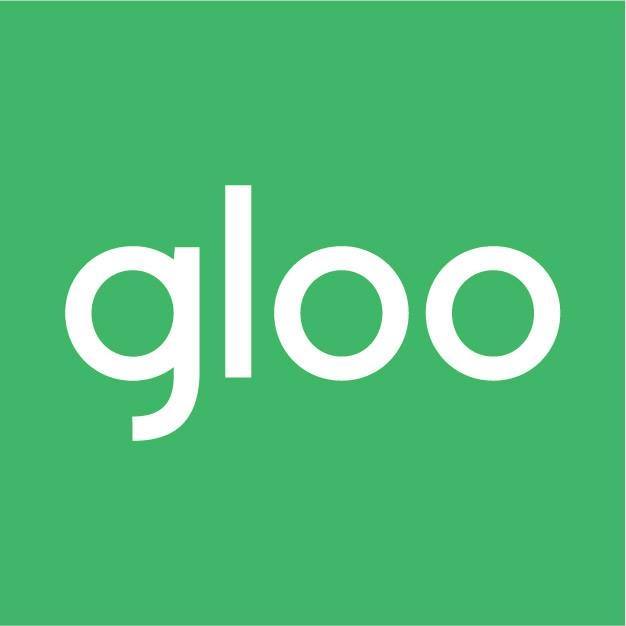 According to the WSJ report, Gloo has also said in other marketing material that by using thousands of data points from third-party data providers, "it can predict the characteristics of people who might have a marriage in trouble, be suffering from depression or anxiety, or have a propensity for a drug addiction, based ondata analysis."
Such so-called "relational" insights can then enable churches and ministries to run hyper-targeted outreach and advertisement initiatives for specific ministries or programs.
Once WSJ began reporting on Gloo, the data company reportedly stopped using "mental-health data." Soon after, tech firm Wunderman Thompson ended its partnership with Gloo.
Wunderman Thompson did not specify why it terminated its contract with Gloo. But WSJ reported that "Wunderman said it collects consumer data from a variety of sources . . . and that its clients are required to use its data with best industry practices. Its data sets, it said, 'do not contain information about addiction, alcoholism or opioid dependence.'"
Koch confirmed to TRR that Gloo doesn't process "data that concerns categories such as alcoholism or opioid addiction." It also treats religion or health information as "sensitive categories . . . that should receive the highest level of data privacy protection," she said.
Gloo not only analyzes massive amounts of data for local churches and small non-profit organizations, but it also boasts strong partnerships with several well-known Christian powerhouse organizations. Gloo's "Partners" page indicates that the company has provided services to organizations like Alpha, Cru, Barna, Compassion International, and HarperCollins.
In the margin of its "Data & The Church" e-book, Gloo says it is committed to user privacy: "Information can be a powerful tool, and it's critical that your partner handles your data with integrity and trust. Trust includes privacy, security, confidentiality, and accountability."
However, despite that disclaimer, what remains conspicuously unclear is what Gloo does with the data it is collecting through He Gets Us.
Gloo states on its FAQ page that it connects "Explorers" to nearby churches based on the user's zip code. This raises questions about how data gathered from users of the "He Gets Us" website, chat feature, or Bible-reading plan are being used. Are churches and ministries, hungry for hyper-localized and "relational" data, buying access through Gloo to unsuspecting people in their neighborhoods?
Campaign critics question its messages
The He Gets Us campaign is facing plenty of criticism. An op-ed this week for progressive Christian magazine Sojourners called its apolitical approach "naïve," arguing Jesus' message inherently challenged his day's "politically and financially powerful interests."
The campaign minimizes Jesus' crucifixion by saying he was "canceled," Josiah Daniels claimed in the op-ed. Daniels also argued the campaign relied on anti-Semitic tropes exaggerating Jewish responsibility for Jesus' death.
Conservatives, too, have sought to distance themselves from the campaign, with some saying it is pointing seekers to gay and transgender-affirming churches in its chat feature.
Southern Baptist pastor Tom Buck tweeted that he contacted the company, apparently using a pseudonym, asking for help finding a "transgender friendly church." Buck said he received a reply email from the campaign connecting him to one.
UPDATE:

I asked He Gets Us if they could help me find a transgender friendly church. They told me to fill out the form and they would help.

I did just that and sure enough, they connected me to a transgender friendly church.

This morning I received this email: pic.twitter.com/MtvXKvXeXR

— Tom Buck (Five Point Buck) (@TomBuck) October 14, 2022
The email from the campaign contained an invitation to One Community Church in Dallas, Texas.
TRR reached out to One Community about its LGBTQ stance, but did not receive a response.
However, the church does not have LGBTQ-affirming language on its website, and it is not on a local LGBTQ student group's list of affirming churches in the Dallas-Fort Worth area. At least two of its mentors, Tony Evans and Matt Chandler, are known for holding a traditional sexual ethic.
A discernment blog called The Dissenter (formerly Reformation Charlotte) tweeted that it received a reply from a campaign chat representative after posing as a woman scheduled for an abortion who wanted prayer. The representative reportedly prayed that God would "draw near" to the person and would give her "wisdom and guidance."
An anonymous Christian Twitter personality who goes by the name Josiah Hawthorne objected publicly to the methods and conclusions offered by conservative critics.
He tweeted: "There are conservative pastors catfishing the 'He Gets Us' prayer lines by pretending to be someone considering abortion, or a trans man seeking a safe church . . .and shouting 'GOTCHA!' when the person on the other end responds with compassion instead of yelling condemnation. This should go in the dictionary under 'This is not the win you think it is . . .'"
There are conservative pastors catfishing the "He Gets Us" prayer lines by pretending to be someone considering abortion, or a trans man seeking a safe church… and shouting "GOTCHA!" when the person on the other end responds with compassion instead of yelling condemnation.

— Josiah Hawthorne (@JosiahHawthorne) October 15, 2022
In October, the Southern Baptist Convention's North American Mission Board (NAMB) President Kevin Ezell publicly disassociated NAMB from He Gets Us.
Ezell did not offer any specifics as to why, saying merely, "the effort is too broad for us to directly connect with the campaign. In my desire to help our churches, I did less diligence than I should have."
The announcement came one day after Ezell participated in an online forum promoting the campaign with longtime Southern Baptist Ed Stetzer.
When TRR reached out to NAMB, spokesman Mike Ebert declined to say why the missions organization considered the campaign "too broad."
And some critics, like Samuel James and "Truth Over Tribe" podcast co-host Patrick Miller, just aren't sure if He Gets Us is the best use of a billion dollars meant for evangelism.
"I think it's all well-intended, but the people I hear liking these ads . . . are Christians," Miller wrote on Twitter.
David Bumgardner is a contributor for Baptist News Global and a licensed evangelist in the Anglican Mission who lives in the Dallas-Fort Worth Metroplex. David graduated with his Bachelor of Arts in Christian Studies from Southwestern Seminary. Follow him on Twitter at @fallsanglican.
Sarah Einselen is an award-winning writer and editor based in Texas.