Classical Conversations, Inc. (CC) bills itself as a leading faith-based homeschool education company that enables homeschooling parents, upon being contracted as local CC directors, to make extra income while providing an important local ministry.
Yet according to analysis by The Roys Report, local directors make next to nothing working for CC. Meanwhile, CC is taking in millions in what whistleblowers and insiders allege is a multi-level marketing (MLM) scheme.
Starting in fall 2013, Kristi Bothur, a mother of two children who earned a master's degree in curriculum, spent six years working with a CC chapter in Columbia, South Carolina.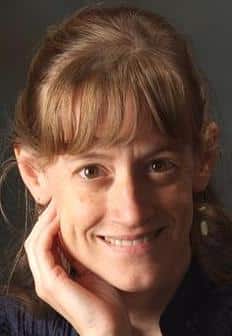 She worked six months as a tutor, and over five years as director. With 14 years of prior teaching experience, she easily recruited mothers of school-age children to the CC program, which met weekly in a local church.
By her third year, Bothur began to think she was set up to fail. The local chapter never grew, despite her skill at networking and selling the program. Parents who responded to her pitch were shuffled off to nearby local CC chapters. She took in thousands of dollars in registration and tuition fees from parents—a hefty percentage going to CC corporate—but her income was nearly nothing.
Give a gift of $30 or more to The Roys Report this month, and you will receive a copy of "Jesus v. Evangelicals: A Biblical Critique of a Wayward Movement" by Constantine Campbell. To donate, click here.

In state after state, it's a story repeated with only slight variations about CC. Over several months, The Roys Report interviewed eight former CC contractors across six states. Some were tutors or directors of local programs; others served as CC area or state representatives. Several were reluctant to speak on-the-record because CC had required them to sign a non-disclosure agreement.
The Roys Report also obtained data regarding annual program-related income and expenses from seven directors for their years with CC—from 2012 to 2018. Some data came from two directors interviewed by The Roys Report. The rest came from Carol Topp, a certified public accountant based in Cincinnati, Ohio, who received the data from five other CC directors for a book she wrote.
When averaged, the directors collected about $20,000 in tuition and fees during a school year. Of that, CC received 100% of registration fees ($55 to $145 per student for younger students) as its "licensing" dues, and 12% of tuition fees collected for each 7th- to 12th-grade student per semester. On two occasions, CC's cut was as much as 33% to 60% of a director's total revenue. (The percentage CC received varied due to discounts given families with multiple children enrolled.)
The directors reported that they worked on CC programs for approximately 20 hours per week and made an average of $2,811 annual profit. Several reported less than $800 profit for a year's work, and one reported losses multiple years.
The amounts for the directors and the years reported are tabulated in the chart below. (For the sake of privacy, we are not reporting the directors' names with their income.)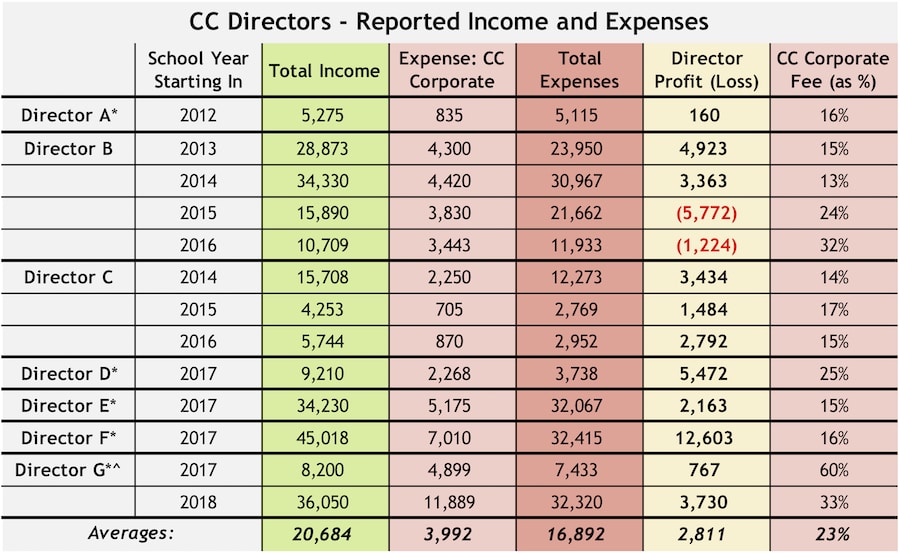 These whistleblowers reveal a multi-level marketing scheme that they say exploits homeschooling parents—who, seemingly by design, rarely benefit from their front-line work of overseeing the CC education model and recruiting other families to the network.
Among them are Bothur. The breaking point for her was having to attend CC meetings hours away from home, once again to recruit people to the network.
"I'm putting in all these hours away from my family at meetings, and not getting anything out of it," Bothur said in a phone interview. "I'm not getting income out of it. I'm not getting friends for my kids out of it. All I'm doing is advertising for somebody else's program."
In 2019, Bothur resigned as local director.
Even directors who like the program admit to making little money. Serving as a CC director since 2012, Annie Ferguson of Niceville, Florida, said she has made only $2,000 to $3,000 per year.
"I jumped in to CC because it offers classical Christian community," Ferguson said. "It's not about the money, which is not very much after you pay licensing fees to CC."
The Roys Report reached out to CC's corporate office for comment and CEO Robert Bortins Jr. granted a brief interview. However, both he and the company declined to answer specific questions regarding specific incidents described in this report.
In a statement to The Roys Report, CC said: "Classical Conversations has supported more than 37,500 Licensed Directors over the past 22+ years. We are not a legal or accounting firm, therefore we do not give legal or accounting advice. Classical Conversations licenses a product to its customers. Licensees are encouraged to work with local professionals for their business needs."
CC Earns Millions, While Directors Make a Pittance
Based in Southern Pines, North Carolina, Classical Conversations, Inc. has been touted as "the Walmart of education" and, on its own website, "the nation's leader in classical, Christian teaching of children."
The private company, majority-owned by the Bortins family, including founders Leigh and Robert Bortins, does not publish financial data.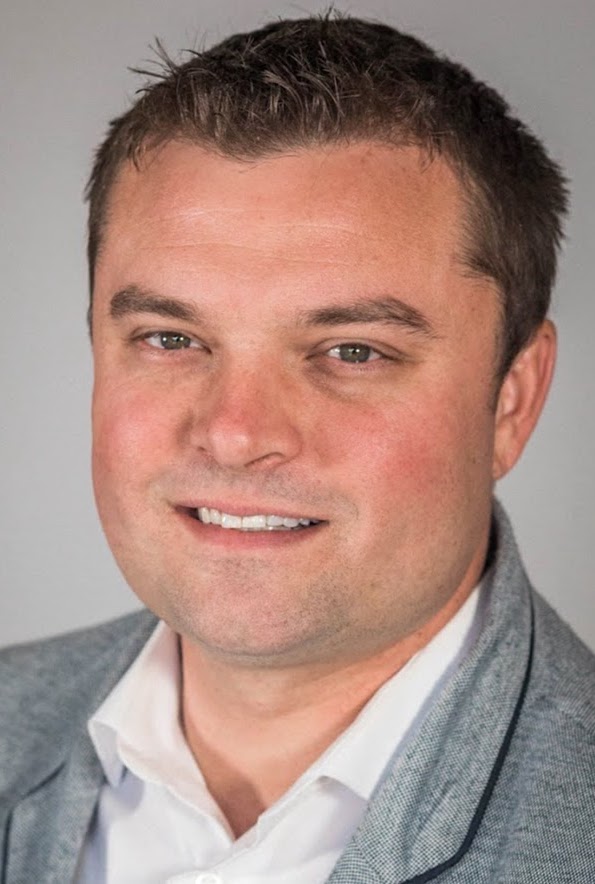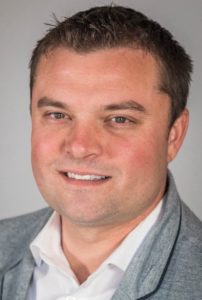 Bortins Jr. told The Roys Report that CC has about 130 employees. He added that about 70 work at the home office and the rest work from home.
Based on reported enrollment of over 120,000 students in U.S. programs and detailed data provided by former CC contractors, annual revenues are estimated at between $15 million and $40 million.
CC's business model hinges on local groups, which resemble a typical homeschool co-op. But instead of running as a nonprofit, staffed by volunteers, CC groups are for-profit businesses run by local directors, who function as licensed business owners. As owners, these directors are responsible for all aspects of the program—hiring tutors, paying applicable taxes, collecting tuition, and doing all the accounting.
CC, on the other hand, collects fees and sells its curriculum to all program participants. It also dictates the way each group must be run. Everyone in a CC group must use CC's curriculum, and the only way to get key parts of the curriculum is by enrolling in a local CC group.
"What makes CC Inc. different is they're not just a curriculum seller," said Carol Topp, who has specialized in serving homeschool families and leaders for the past 16 years. "They license a program, and they're really more of a multi-level marketing organization."
Multi-level marketing strategies are not inherently unlawful or unethical. However, several MLM companies whose business practices exploited participants have been fined or shut down—often for exhibiting a high level of control over licensees and lack of full disclosure. These are warning signs that Topp has seen with CC for years.
In its 13-page licensing agreement, CC specifies a half-dozen different fees to charge enrolled families, how much to pay tutors, and (by extension) what percentage the director receives.
Exploitation at Every Level
Above the director level, CC contracts support representatives (SRs) who each have about 10 CC directors they help. In each state, SRs report up to statewide or regional area representatives (ARs). Both SRs and ARs are paid by commission.
SRs receive approximately 15% of CC student registration fees, 5% of curriculum sales, and some ancillary revenue, according to former CC area representative and homeschool mother of four from Arizona, JJ Veale. Veale added that statewide ARs receive a smaller cut of registration fees in addition to revenue from twice-annual "practicum" events designed to grow the CC network and sell curriculum.  
Homeschool parents who formerly worked in these leadership roles also allege exploitative practices.
According to Veale, SRs and ARs have to make bonuses to earn a decent wage—but CC sets bonuses just out of reach.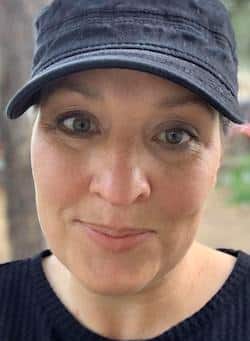 In January 2012, CC recruited Veale to direct their first local chapter in Arizona. Parents flocked to Veale, formerly an English instructor at the university level. Soon, CC leaders urged her to lead state operations as an AR for Arizona.
Within a few years, CC affiliates across Arizona multiplied from one to more than 60, each led by a homeschooling parent. The CC network in Arizona had "a growth rate of like 3,000% during my tenure," according to Veale. Yet she made, on average, only $5K annually working 30 hours per week.
"The SRs I trained were out there busting their tails, growing the CC network, doing everything they can to resource these homeschooling moms," she said in a phone interview. "But, from a metrics standpoint, the company told them over and over that we were failing."
Through multiple contacts in the CC network, Veale later learned Arizona support reps were "the poorest paid in the country." Only then, the master's graduate was embarrassed to admit, did she sit down to carefully read and research CC contracts.
She found that aggressive goals written into contracts—updated annually by CC—ensured her successful team hardly benefited from the education corporation's growth. Most years, the majority of SRs in Arizona were expected to double their number of CC communities to receive any bonus, Veale said.
The final straw for Veale was seeing a woman she had recruited be mistreated by higher-ups. The young mother had experienced a miscarriage and was ordered on bed rest by her doctor. Yet the CC support representative above the grieving mother insisted she attend their training practicum or lose her position.
Veale attempted to intervene, going above the support representative to the AR for Arizona who had taken over her position.
"I don't believe this is the environment that you would be okay with," she texted CC's statewide leader. "Please, I beg you, do something to stop this."
In response, Veale said the area representative stood by the company's stringent policies.
In Over Their Heads
According to Topp and several former CC directors I interviewed, CC recruits homeschool moms by appealing to the ministry benefit of the program, rather than stating up front that local directors are starting their own businesses.
Today, CC's website has a Business Practices FAQ page that explains the for-profit nature of CC programs. However, according to multiple former directors, the FAQ page was added only in October 2019. And many local directors have gotten in way over their head.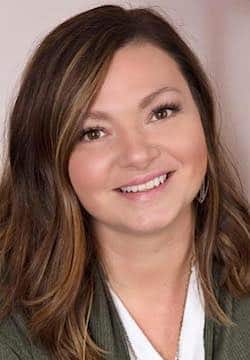 In 2013, Jamie Buckland of Beckley, West Virginia, became a CC director to homeschool her four children and to help other homeschool moms. One incident she will never forget from her four years with CC was the day she realized she owed $1,248 in back taxes related to her role as CC director.
"My accountant asked, 'OK, where's the six percent service charge you're supposed to be charging on the tuition?' It turns out every director in our state had been operating outside of the law for years," she told me. In 2016, she resigned from her role with CC.
Today an educational consultant, Buckland has since had hundreds of current and former CC directors and tutors as clients. According to her, many of those clients have been liable for unpaid state and federal income taxes.
Those left holding the bag include one desperate mom and CC director who contacted her in late 2019.
"She called me consumed with stress about an audit," recalled Buckland. "She hadn't showered in two weeks and said her husband was threatening to leave them because they'd face financial ruin, owing thousands in back taxes."
Buckland accuses CC of being deceptive and preying on unsuspecting homeschool moms.
"The company hasn't disclosed that all the liability for this business model is placed on the directors," Buckland said. "These moms don't even have time to school their kids because they're too busy running a business for CC. I'm all for capitalism, but this is exploitation."
Annie Ferguson, who's a CC enthusiast and remains a CC director, also admitted, "It was frustrating and intimidating for me when I started. The tax issues and whether to set up as a sole proprietorship or what not, I was left to figure out on my own."
Topp agrees that CC directors take on "huge amounts of liability" without full disclosure. Some legal responsibilities directors must assume include doing background checks, managing tutors, making payroll, securing daycare licensing, and entering into a lease agreement with a church (or other venue).
"Unfortunately, many moms are duped," Topp said. "They get sold on this being a 'ministry' and forget they're running a business."
CC Buries Tax Help
Aware of these issues, Topp said she offered her expertise to the CC network—only to see her work buried.
After several CC local directors flooded her Homeschool CPA website with questions, she wrote a short book of guidelines to help directors with record-keeping, tax filing, and advice on how to classify as a local business.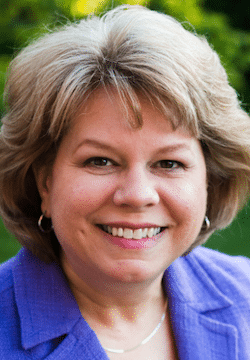 At a homeschool convention in 2017, Topp told Bortins about the book. Topp said two months later, CC COO Keith Denton called and recommended Topp license the book exclusively to CC. Believing it would be promoted to all directors, Topp agreed and delivered the content in early 2018.
CC released her ebook on March 30, 2018, with only two weeks left in that year's tax season.
CC also buried the ebook on its website, according to Topp. She says the only way to find it was to download an 81-page PDF document and then click on a link embedded on page 54. (Topp has since rewritten this ebook, which is available at her website.)
Former director Bothur said this incident suggests that CC doesn't want its directors to know the extent of tax liabilities they are taking on.
CC did not reply to inquiries about specific issues. However, Bortins dismissed critics during our interview and asserted that CC "has a very bright future leading the classical education movement."
CC Appeals to Religious Obligation
Over the years, dozens of former CC contractors have called out CC's alleged exploitative business practices, including on The Spiritual Sounding Board, Kristi Bothur's blog and JJ Veale's blog. Plus, more than 2,000 former CC contractors have organized a private Facebook group to raise awareness of CC policies they allege are abusive and ethically dubious.
Despite this, CC continues to grow. Critics say that's because the company fuses spiritual language into its business dealings with contractors, creating a culture of religious obligation.
CC's stated mission is to know God and make him known, a motto popularized by evangelical ministries The Navigators and Youth with a Mission. The education company also assumes what sounds like pastoral authority when conveying its policies to contractors.
The 2020 edition of CC's Directors Licensing Guide references oft-misused passage Matthew 18 on behalf of contractor compliance. One question asks: "Do you refrain from gossip or disrespectful, dishonoring talk?" Their Integrity Checklist for Directors states: "Please [assess] your commitment to the integrity of the process and product of CC . . . With insight from our Lord, check yourself."
Buckland said that when her family decided to exit the CC network, they also chose to leave their longtime church home. She said CC representatives accused them of "being outside the will of the Lord," which spread and caused even her kids to lose friendships.
Similarly, CC representatives online have come down on anyone who finds a wrinkle in their dues-paying network, some parents allege. Several parents who posted in CC-moderated groups about a person's legal right to resell curriculum materials they own (per U.S. law) report being censored and blocked from those groups.
Ferguson, however, disagreed that the company exerts unhealthy pressure. "I've always felt freedom to be able to move in and out of these roles," she said. "When I've signed on as CC director for a season, I only feel pressure to hold their plumb line with great integrity."
Yet other former directors say they stayed so long with CC because they felt their faith demanded it.
"They market themselves as a Christian company," said Bothur. "But they seem more focused on keeping the company financially strong than on supporting and coming alongside their directors."
Recalling her seven years working in various CC roles with little return, Veale spoke frankly: "You only do that when you're incredibly committed to groupthink—and I was for many years."
*This article has been updated. An error was made in the initial data supplied for the data table, which resulted in slightly different numbers reported at initial publication. We regret the error.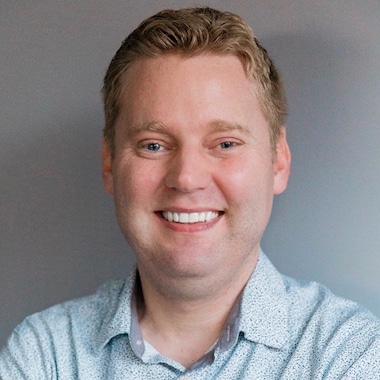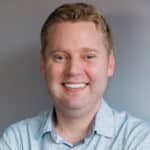 Freelance journalist Josh Shepherd writes on faith, culture, and public policy for several media outlets. He and his wife live in the Washington, D.C. area with their two children.