Everyone was laughing and goading, like it was a joke—until it wasn't. Whoever said the dumbest thing had to take off an article of clothing until one pastor was left without pants, and humiliated.
That's how Ben White, a former pastor at Next Level Church (NLC)—an Association of Related Churches (ARC) megachurch in New England and Florida—described a stripping competition in 2014 initiated by NLC Pastor Josh Gagnon. White said the incident took place during a staff meeting at the church office in Somersworth, New Hampshire, and it left NLC Operations Pastor Daniel King depantsed and shamed.
"People felt more and more humiliated," White told The Roys Report (TRR). "The catch—Josh didn't have to take off anything at any time."
This story is just one of many hazing, spiritually abusive, and bullying accounts that 25 former pastors, staff, and volunteers shared in exclusive interviews with TRR. The former staff and volunteers also told of financial misconduct by Gagnon over many years.
The allegations at Gagnon's church represent the latest in a string of scandals at churches associated with ARC—one of the largest church planting organizations in North America with more than 1,000 churches planted.
Give a gift of $30 or more to The Roys Report this month, and you will receive a copy of "I Didn't Survive: Emerging Whole After Deception, Persecution, and Hidden Abuse" by Naghmeh Abedini Panahi. To donate, click here.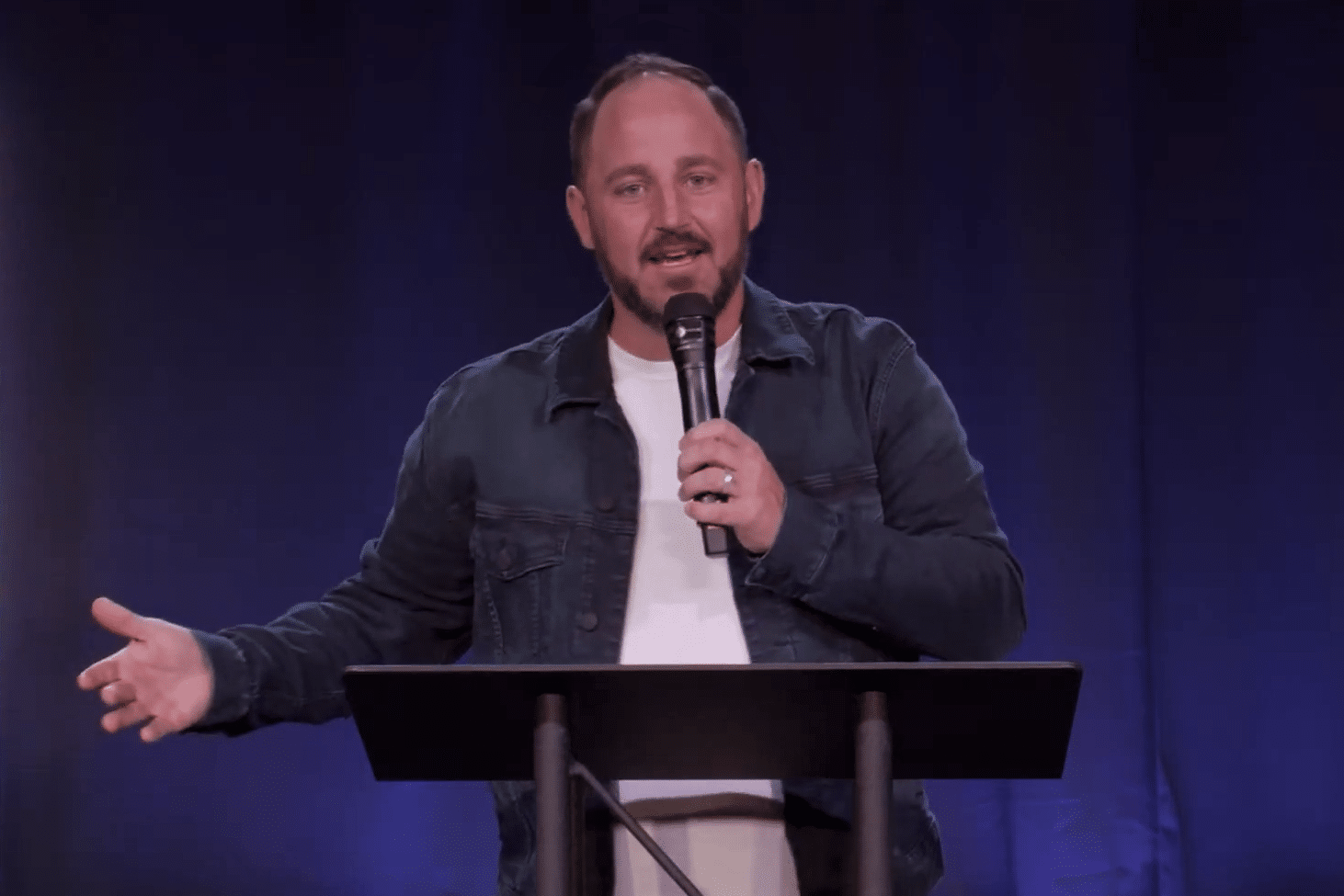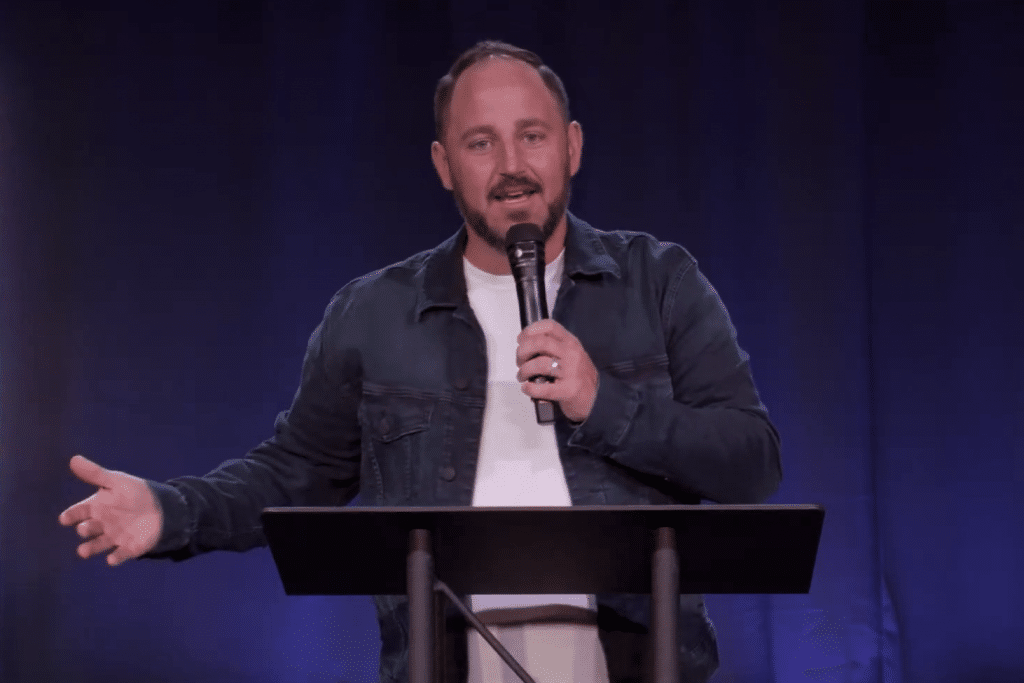 Other scandals include multiple allegations of infidelity against a member of the ARC lead team; allegations of financial misconduct by a former founding ARC lead team member; numerous ARC pastors resigning amid allegations of sexual assault, harassment, or adulterous affairs; and allegations of bullying by former ARC Pastor Andy Wood—now Rick Warren's successor at Saddleback Church.
ARC teaches its church planters to "launch large" by investing tens of thousands of dollars in slick marketing, professional worship, and quality childcare. And like many other scandal-ridden ARC churches, NLC was once one of the fastest growing churches in America.
At its height in 2018, NLC claimed 5,000 members with 10 locations throughout New England, Quebec, and most recently in Florida. Now it's down to eight locations. And according to Marty Holman—former pastor for NLC's Worcester, Massachusetts, location—numbers are down, but he's not sure how much.
TRR reached out to NLC and asked for current numbers, but the church did not respond.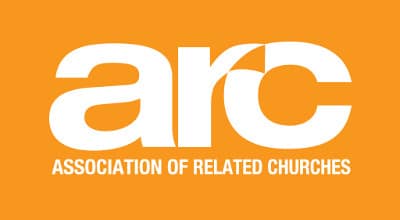 Like many other ARC churches, which often have boards comprised of other out-of-state ARC megachurch pastors, NLC has had very little accountability over the years.
An early state charter report shows no governing board. Later reports name two board members—pastors Gagnon and King. Yet, according to both Holman and former Executive Pastor Roman Archer, Gagnon told staff repeatedly that NLC had a board but refused to name its members.
In just the past week, NLC filed a document with the state, listing a board of directors. But all the directors listed are NLC employees. And one of them, Graham Siemon, told TRR that he wasn't aware he was on NLC's board and has never been to a board meeting.
Gagnon and NLC's Executive Team did not respond to TRR's attempts for comment.
Greg Surratt, ARC president, told TRR he didn't want to comment.
According to Gagnon's alleged victims, his abuse traumatized former staff and volunteers and kept them isolated. They say Gagnon manipulated staff into silently enduring the chronic abuse, while claiming souls were at stake. And when staff spoke up, Gagnon retaliated with firings, they say.
"I was caught up in the opportunity because it was a growing church and there were a lot of exciting things going on," said former Worship Director Bruce Burger, who was also in the room for the stripping competition.  "There's a Christian mindset of grace and forgiveness to a fault. Something Josh did is he demanded blind trust."
Similarly, Chris Boardman, former pastor for NLC's Epping, New Hampshire, location, told TRR, "You're led to believe it was a God thing. If you buck the trend or go against the person telling you what you need to do—the leader of the organization—you feel like you're going against God."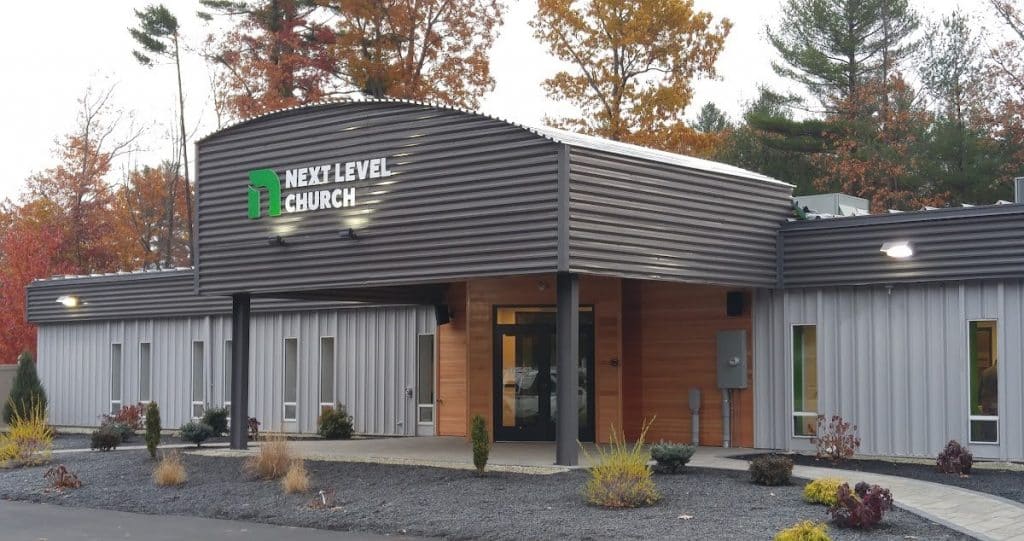 According to anti-bullying expert and founder of The Protectors, Paul Coughlin, what former NLC staff and volunteers described to TRR is not unusual for victims of bullying.
"Almost all targets of bullying feel swamping fear, shame, and confusion," Coughlin said to TRR. "Someone they believe to be decent has lied to and about them. They believe the bully's lies that there's something wrong with them. This puts most targets into a tailspin, making it nearly impossible at first to link arms with others."
At the time of Gagnon's alleged bullying, the ambitious megachurch pastor was writing and speaking about how planting a "relevant and life-giving" church in the rocky spiritual soil of New England was his God-given dream. In his book, "It's Not Over," Gagnon admits that his former pastor discouraged him from pursuing this "dream." But Gagnon writes that this was simply a hurdle to overcome.
"(H)e was wrong and his words . . . were just another form or resistance I needed to push through in order to pursue and accomplish my dreams," Gagnon wrote.
Gagnon claims he wants others to live their dreams, too, but many likened their experience with him to a nightmare.
"That man took everything from me," said former NLC Creative Director Alex Goff. "He took my joy for ministry. He took my joy for church. He took everything I ever did my whole life. Church has become everything but what God intended it to be."
Acquiring churches & building celebrity status
Gagnon formed NLC as a nonprofit corporation in 2006 to "influence in a positive way and to care for the community," in Rochester, New Hampshire. Gagnon had never read a church planting book and had no official pastoral training or experience, Gagnon wrote in his book and has said on podcasts.
Gagnon said he got the church's name off an ESPN sports show called Next Level Sports. NLC's first service drew about 30 people to a school auditorium, Gagnon explained on a podcast with popular speaker and pastor, Carey Nieuwhof.
The name choice proved serendipitous. There was already a Next Level Church in Florida—an ARC church. Gagnon reached out to that church's pastor, who connected Gagnon with ARC, Gagnon said in a podcast.
With ARC's help, Gagnon decided to relaunch NLC on Easter 2008, said Roman Archer, former member of NLC's directional team. Within a few months, the numbers doubled, not from evangelism, but from church acquisition, which would become one of NLC's key growth tools, Archer said.
Other ARC churches, like Echo Church, founded by Andy Wood, have been known to use church acquisitions as a means of growth too. A California Baptist group told TRR that Echo's practice was predatory, taking advantage of vulnerable, often aging congregations, who didn't realize what was happening.
Similarly, former NLC pastors Holman and Archer told TRR that NLC's mergers were predatory too, involving broken promises and deception.
For example, in 2015, NLC merged with Fellowship Church in Holden, Massachusetts, and acquired the church's $800,000 bank account. As part of the merger, Fellowship Church (FC) became NLC Worcester, and former FC pastors, Marty Holman and Al Dancy, became pastors at the new NLC location.
Holman and Dancy told TRR that as part of the merger, FC elders and NLC leadership agreed to three stipulations. These were detailed in a letter Dancy wrote to members of NLC Worcester in 2019. The stipulations were that NLC would pay Holman a lump sum approved by the FC board; would continue giving to a Guatemala mission project FC had begun; and would allow the Worcester church to organize and run FC's long-standing, annual 5K community fundraiser—the Holden Road Race.
Yet in the years following the merger, NLC Operations Pastor Daniel King pressured Holman to take less than the agreed-upon bonus, both Holman and Dancy said.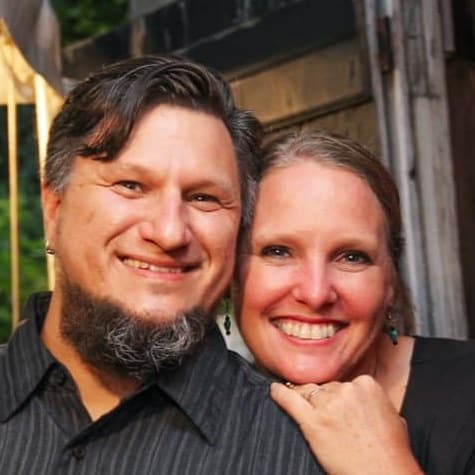 NLC also broke its promise to fund the ministry in Guatemala but didn't tell the Worcester pastors, Dancy and Holman added.
In his letter to NLC Worcester, Dancy wrote that in 2019—four years after the merger—he reached out to the director of the organization that processed the money for the Guatemala mission. "(The director) informed me that NLC has never made a payment for the Guatemala Mission, despite him making multiple attempts to contact NLC directly," Dancy wrote. (Dancy gave TRR the email correspondence between him and the director for confirmation.)
NLC also appeared to take money designated for the 5K race , according to race organizers Angela Rogers and Linda Markarian.
In October 2017, Rogers said she wrote a check for $4,500 to a vendor that bounced. When she checked the race account, $10,000 was missing, which bank records show was transferred to another account a few days prior. Rogers said when she notified King, he transferred the money back into the account, also shown in bank records.
Similarly, Dancy wrote in his letter that funds from the 2018 race "were not paid out until February 2019, and only after NLC Leadership's hand was forced."
Around 2011, NLC also began growing organically, and Gagnon started launching churches in other New England towns, former NLC pastor Boardman said. Gagnon also attended pastors' conferences and connected with big name pastors like Life.Church's Craig Groeschel and Elevation Church's Steven Furtick, said Archer.
This reportedly had a dramatic impact on Gagnon.
"When we went down to Elevation and met with Furtick, there was something about spending that time there, being in his green room, and seeing the security and how he was catered to and even hearing some of their values," Archer said.
Gagnon soon required his own expansive green room at the church office, said Nikki Winship, Gagnon's former assistant. Staff had to keep it immaculate and stock it with favorite snacks, she said. Winship added that sometimes Gagnon told her to order meals for him, but then would eat out.
Gagnon would often pitch the church growth dream to others, especially young pastors.
He'd use Groeschel's line about being willing to "do anything short of sin" to grow a church, according to former Keene, New Hampshire, Location Pastor Cory Graves. Gagnon called Groeschel his "pastor," said Graves. Gagnon also referred to Groeschel as his friend on podcasts.
"I was told all these things you want to hear: 'you're gonna be rubbing shoulders with giants,' " former Creative Director Goff said.
TRR reached out to Groeschel for comment on his relationship with Gagnon. Groeschel's spokesperson, Rachel Feuerborn, replied that Groeschel was not in a mentoring relationship with Gagnon.
Growing in numbers . . . and personal wealth
In 2014, Outreach named NLC as the fifth fastest growing church in the nation, and the first New England church to ever make its list of 100 fastest growing churches.
But former pastors said NLC inflated the numbers it reported to Outreach Magazine.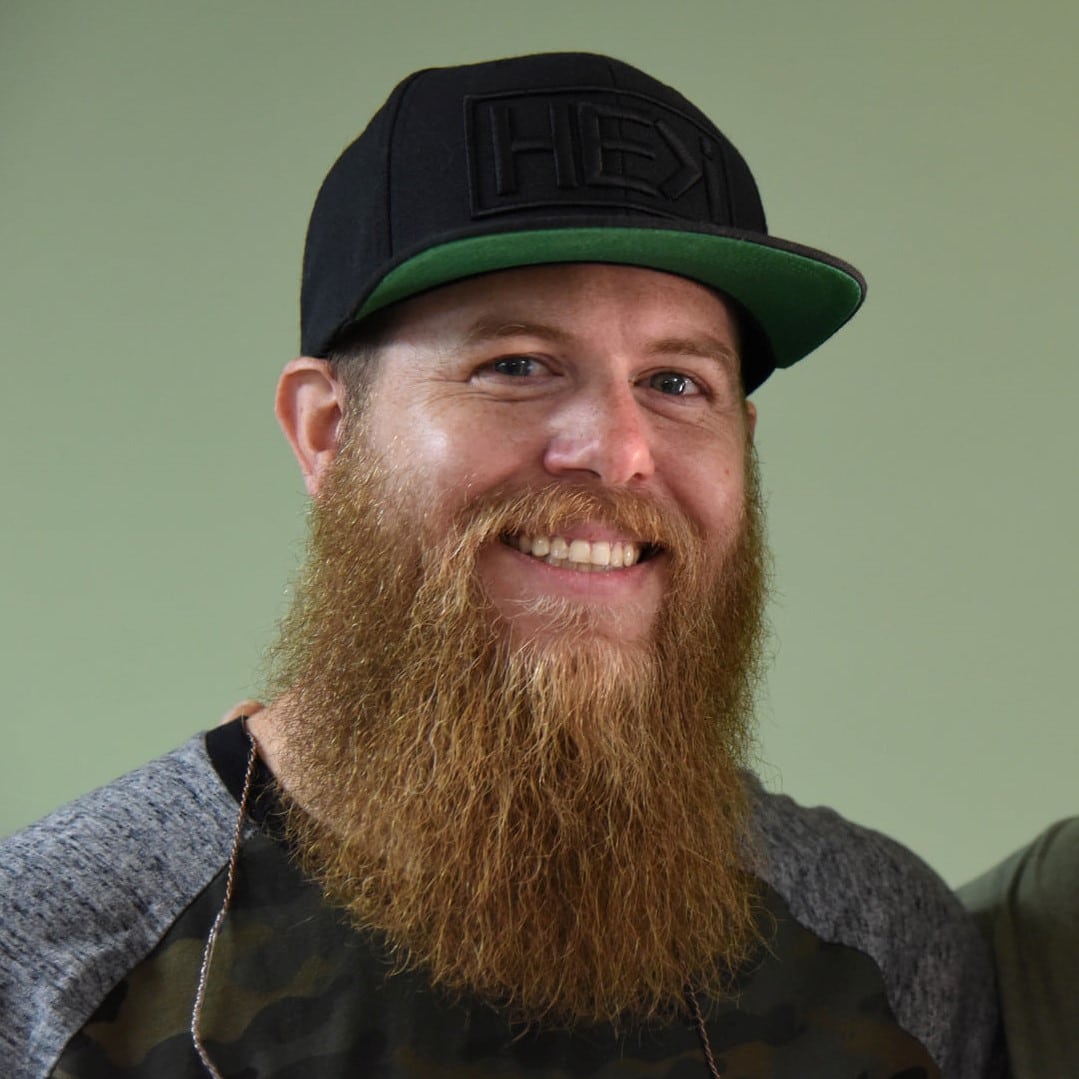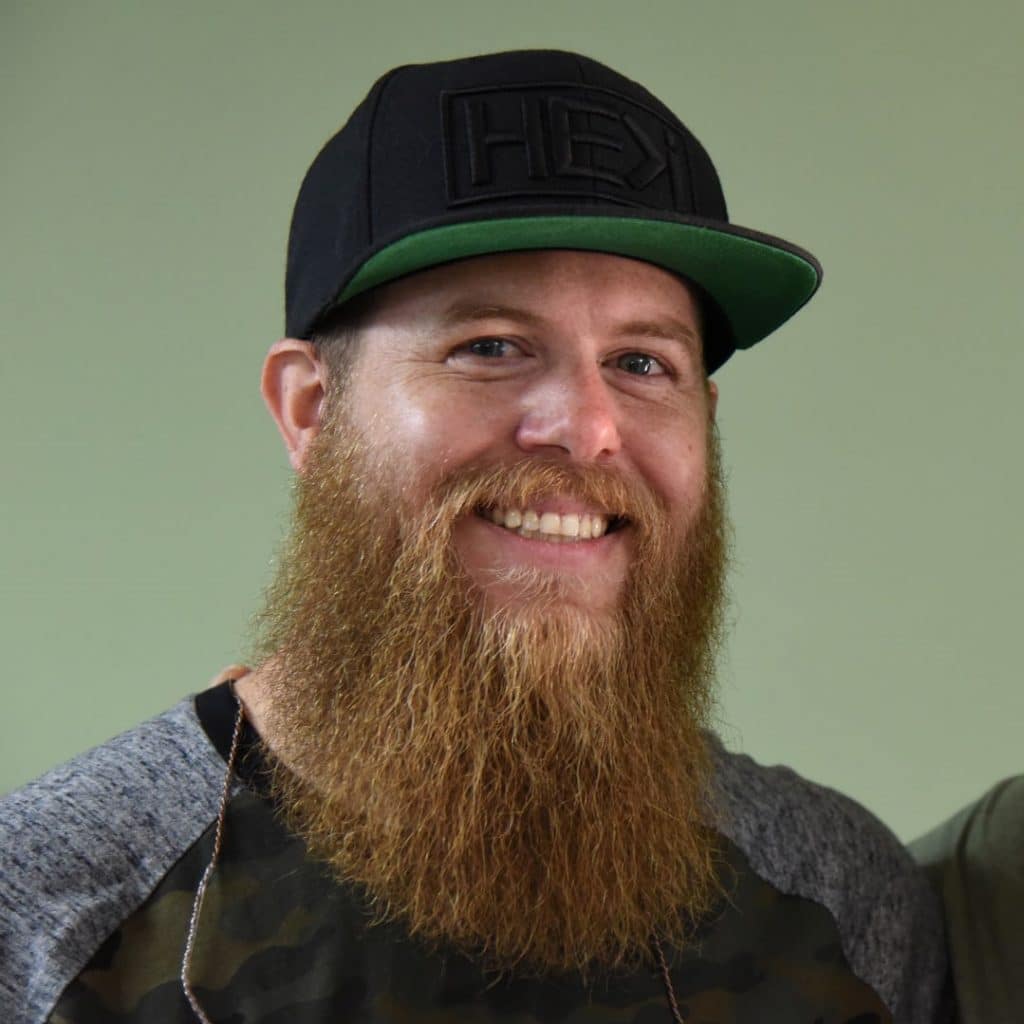 Goff said in 2019, NLC asked him to create videos saying that 4,000 people attended a service across locations at NLC, when only about 1,000 had attended the service. Just a year earlier, Gagnon told Carey Nieuwhof on a podcast that 5,000 people attended NLC.
Former staff said the recognition by Outreach fueled Gagnon's narcissism. It also reportedly spurred major marketing campaigns. NLC required pastors to post hundreds of signs all over towns, even if doing so violated local ordinances, former staff said. And on Easter, the church hired a helicopter for an Easter egg drop, they added.
NLC also funded Gagnon's sudden social media rise with "thousands of dollars" a month using a social media professional, who cross-posted to guarantee likes and followers, said former Directional Team Leader Roman Archer. This increased Gagnon's platform from 1,000 to 80,000 followers in less than a year to prepare for his book launch, Archer said.
According to Katelyn Beaty, author of "Celebrities for Jesus," a social media platform can be ethical and healthy when it grows "organically" due to a connection between an individual's work and followers. However, it also can be a reflection of an unhealthy obsession with numbers.
"I get that excitement (occurs) when you can see something growing in a really measurable and clear way," said Beaty. "I just think that fixation on numbers can also end up justifying behavior that might lead to growth. So not all growth is good or deeply rooted from a spiritual perspective."
For Gagnon, the growth in numbers and platform resulted in a better lifestyle and personal enrichment, former staff said.
In 2017, Gagnon wanted another location in Florida, so he sent staff, including Goff, down to do most of the church planting work on tiny budgets and long hours, Goff said. But then Gagnon and his directional team would fly from New Hampshire to Florida each week, staying in nice hotels, Goff added.
In 2015, NLC bought a 5,000-square-foot parsonage on 11 acres for Gagnon's family for almost $500,000. In 2018, the church sold the property to Gagnon for $250,000, Zillow and Strafford County and Dover city public sales, deeds, and mortgage records show.
A couple years later, Gagnon sold the home for almost $1 million.
Gagnon and key staff also seemed to profit from church-related contracting. Staff were required to use Gagnon's Legacy Drywall for drywall jobs, former staff said. They added that NLC also used Pemi Printing, owned by Operations Pastor Daniel King, for church-related printing needs.
Broken dreams and people
While Gagnon and his staff lived in luxury, many NLC staff worked extremely long hours and made barely enough to live, former staff said.
Some NLC staff had salaries in the $20,000s, they said. Gagnon also docked staff pay when giving dipped, former Location Pastor Chris Boardman said. NLC fired staff for questioning the 60- to 80-hour work weeks, according to Caleb Chamberlain, video producer.
Staff also were required to tithe, Chamberlain said. And when former Events Coordinator Sarena Espeaignnette missed a required deadline to give an extra financial offering to NLC, she said she got demerits and lost a couple extra vacation days with her baby. Those who didn't receive demerits got extra vacation days, according NLC's staff handbook.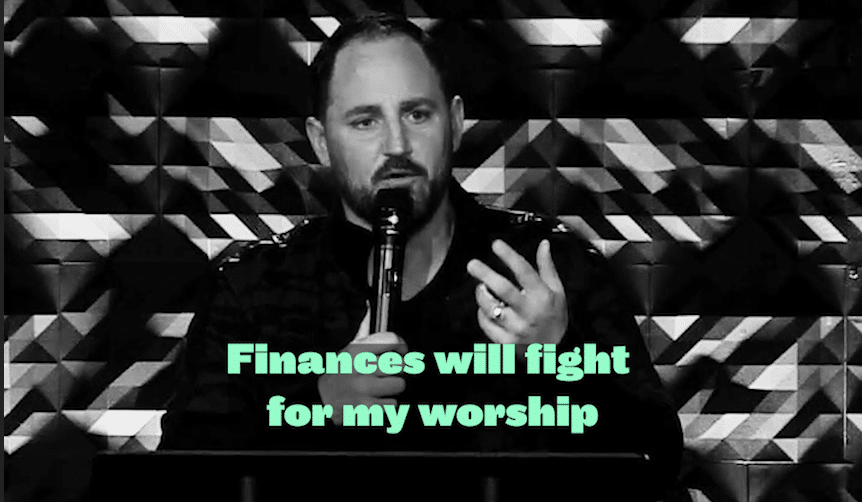 Staff also routinely had to endure Gagnon's abusive behavior.
"If anything's out of place, or if the audience response was bad, didn't respond to his bad jokes, if nobody raised their hand for salvation, he would come offstage after the service and lose his freaking mind," Goff said.
Gagnon's pattern of abuse started off with love-bombing and promises, former pastors said.  
Ben White said that after visiting NLC, the pastoral team welcomed and loved him and his wife well. They also offered White a part-time position to relocate from Conway, New Hampshire, to Somersworth about 60 miles away.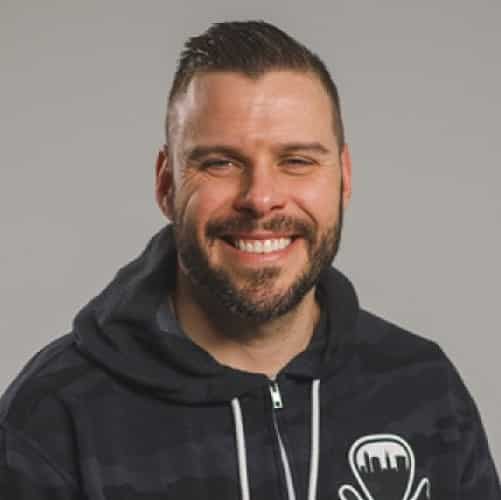 But after White moved, Gagnon and his directional team withdrew the salary offer, asking White to prove himself first, White said. Sold out to the vision, White worked hard and pushed through all the red flags he was noticing, like the stripping competition. Gagnon also once threw a table in anger that nearly hit White—an incident both Archer and former NLC Worship Pastor Bruce Burger said they witnessed.
Similarly, NLC hired Scott Prather as a full-time pastor of its church in Conway, New Hampshire. But after Prather gave notice to his previous employer, NLC said it would pay him only a part-time salary—less than $20,000 a year, Prather said.
Prather told TRR that his family maxed out their credit cards to pay for their basic needs, like heat for the winter and diapers for their baby. Prather added that NLC once asked him to ship a printing machine overnight to another location. Doing so cost $200, an amount the Prathers questioned since they weren't making a living wage.
"In that moment, I had the sense of, 'I don't matter at all,'" said Scott Prather's wife, Anna Prather.
As 2012 was coming to an end, Bruce Burger, a new college graduate from South Africa, hoped to start the new year with a new life for himself in the United States. He accepted an internship at NLC's Newington, New Hampshire, location.
NLC then offered Burger a job as worship director, with an annual salary starting in the low $20,000s for the 60- to 70-hour work weeks, Burger said. NLC also reportedly paid for Burger's work visa.
But Gagnon soon targeted Burger with mocking and scary pranks, Burger told TRR. Gagnon once tricked and locked Burger into a 50-foot cherry picker, lifting it up to its full height, Burger said.
Gagnon also took control of his dating life, Burger added. When Burger started dating his future wife, Bethany, Gagnon at first approved, Burger said. Then Gagnon changed his mind and said she wasn't "pastor's wife material" because she was pursuing a career, Burger said.
Burger said Gagnon told him that if he didn't break up with Bethany, Gagnon would fire him. Feeling trapped and penniless, Burger said he complied.
He added that once before a Saturday service, Gagnon shoved him up against a wall, ripped his shirt, and yelled in his face. Gagnon's former assistant Nikki Winship told TRR that she saw Gagnon and NLC Executive Assistant Walt Robbins leave the room laughing and saw Burger emerge moments later with his shirt ripped.
Despite these events, Burger began dating Bethany again, but kept it private. Gagnon eventually found out, Burger said, and retaliated by firing him and threatening to turn him into immigration.
After his termination, Burger said he discovered that NLC hadn't been properly withholding taxes and he owed over $1,000 to the IRS. Burger said he had virtually no money to start over somewhere else and his work visa, which was tied to his NLC job, had expired.
"He took advantage of the fragile situation I was in," said Burger, who eventually received help from another church so he could stay in the country.
Call for an independent investigation
Many have tried to report Gagnon's abuses over the years, providing documentation to TRR of emails and statements to NLC leaders, dating back to 2015.
In its handbook, NLC tells staff to report any unethical conduct at work to HR, but also instructs staff to "protect the house." The handbook expressly forbids staff from speaking to "overzealous investigative reporters" because they may "lull them into a false sense of security, and distort their quotes to support a predetermined conclusion."
NLC also seems to lack any independent oversight and accountability.
NLC's handbook doesn't include a list of names of board members. Archer, who was a member of the directional team from the beginning until 2021, said even he didn't know who the board members were.
"We'd get asked questions about accountability, and we had these make-believe answers, like 'we have the board of overseers,'" Archer said. "I genuinely never had a clear picture who the board of overseers was."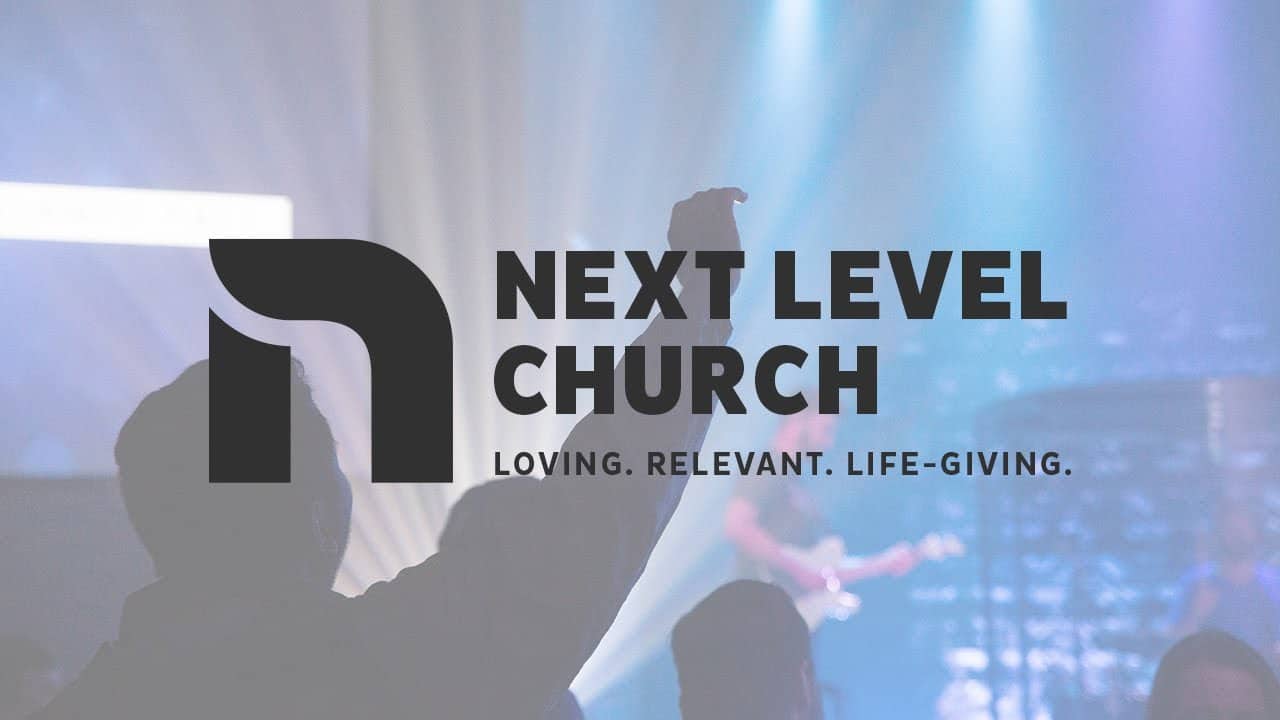 Gagnon has claimed that megachurch pastor Craig Groeschel was on the board, said Archer. But Groeschel was never on the board, according to Groeschel's spokesperson.
NLC's first annual report in 2010 doesn't name a board, even though it's required. Annual reports for 2015 and 2020 list only Gagnon and NLC Operations Pastor Daniel King as directors.
On Jan. 30, Archer sent a statement to Gagnon, Executive Assistant Walt Robbins, King, and various campus pastors, calling for an independent investigation of the church and for the names of NLC's board to be made public.
King replied the same day, saying the NLC the board of overseers had three members—Anthony Milas, pastor of Granite United Church in Salem, New Hampshire; Chris Goeppner, pastor of Riverbank Bank in White River Junction, Vermont; and NLC's Walt Robbins.
TRR reached out to those individuals around noon on Jan. 31, but got no response.
Archer also reached out to Chris Goeppner, who texted back that he was not on NLC's board.
The night of Jan. 31, NLC updated its board of directors on the New Hampshire Secretary of State's website. The new list named five NLC employees as directors: Gagnon, King, NLC Keene Location Pastor Michael Grayston, NLC Somersworth Location Pastor Shane Becton, and NLC Executive Pastor of the Creative Ministry Graham Siemon.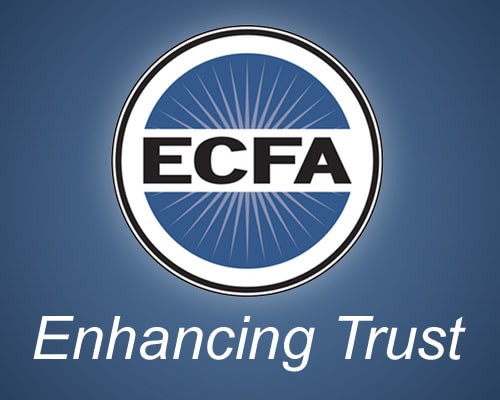 According to the Evangelical Council for Financial Accountability, non-profit boards should be comprised of a majority of independent members—members who are not employees of the organization or related to employees or other board members.
On Feb. 4, Siemon resigned from NLC and gave a copy of his resignation letter to TRR. Siemon told TRR that NLC had never asked him to be on the board, he had not been to a board meeting, and he didn't give permission to be listed on the Secretary of State's site.
The other directors listed on the Secretary of State's website did not respond to TRR's requests for comment.
Coming Together Again
Most of the 25 former staff, who spoke to TRR, left or were fired from NLC feeling shattered and isolated—like they were the only one confused by all that happened. But they've recently found each other in a private Facebook group.
Now posting on a public Facebook website, they've found strength to no longer stay quiet when Gagnon strips them of clothes and more.
"Connecting with people who were in it and really know is the only thing that finally made me feel 100 percent sane," said Ben White.
This article has been updated to accurately state the details of a church-related financial transaction.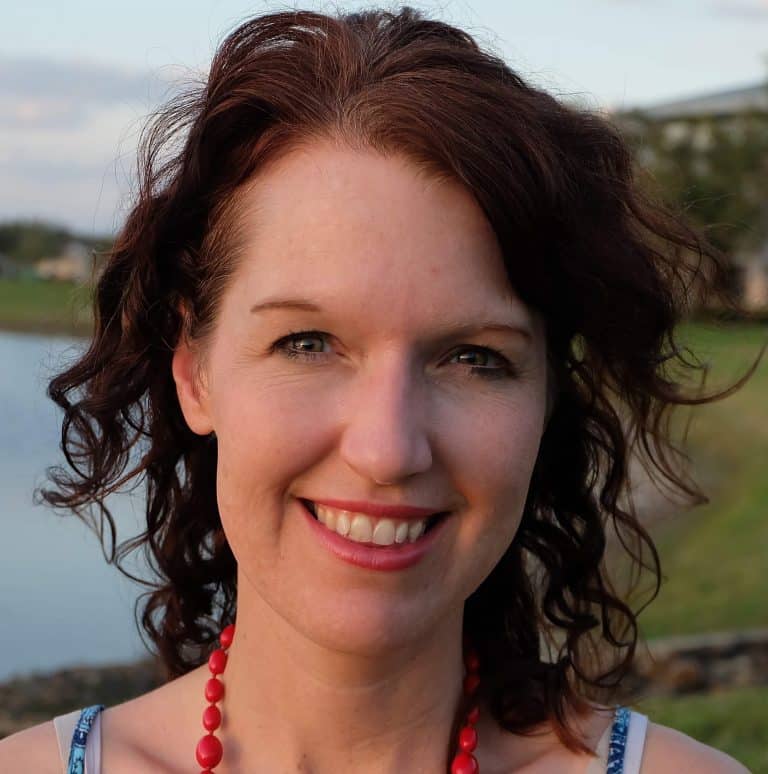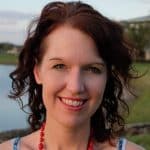 Rebecca Hopkins is a journalist based in Colorado.